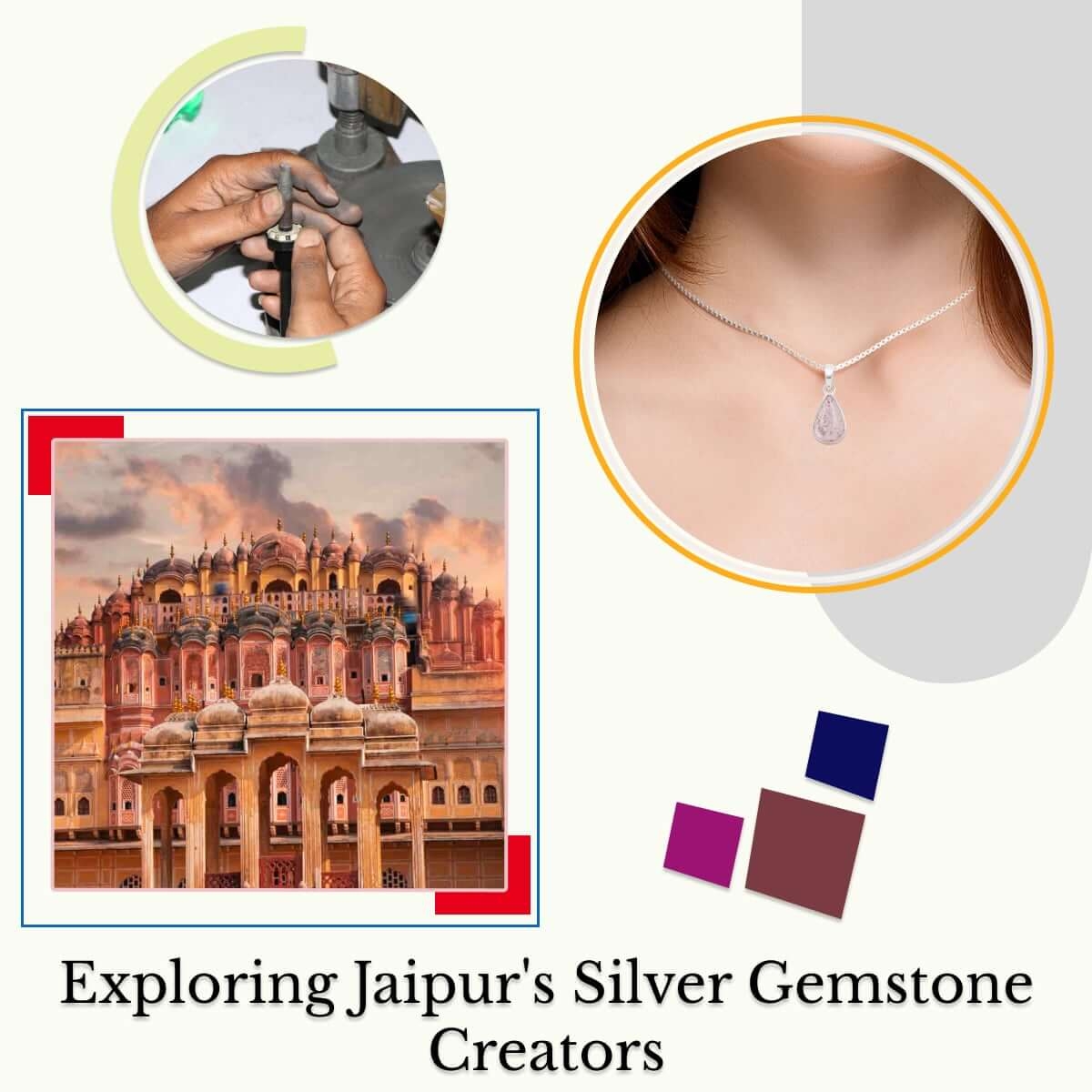 Jaipur's industrial area, Sitapura, and markets are famous for silver gemstone jewelry manufacturing and supplying. One can find everything from modern jewelry to traditional Kundan jewelry here. The Pink City is renowned throughout the world for handmade silver jewelry. Indian's love for jewelry is incredible. In ancient times, queens, as well as kings, loved to wear jewelry. Since then, the jewelry industry has constantly grown at a rapid speed. Jaipur is also famed as "The Paris Of India" due to its rich heritage, culture, architecture, and jewelry industry.
Back around three centuries ago, Maharaj Sawai Jai Singh II, the founder of Jaipur city, also founded the jewelry industry in the city as a dream of making it the capital of commerce. To establish Jaipur as a jewelry hub, he requested jewelers and artisans from Lahore, Delhi, Agra, and Varanasi to settle in the city. The artisans and jewelers get settled, and the rest is the history. The artisans conveyed their talent and skills to their children, which has become a family tradition being followed till now.
Crafting silver jewelry is famous worldwide, but it is a complex process that involves several steps from the initial to the final stage of jewelry making. The process starts deep inside the Earth's surface, where geological movements form clusters of rock containing raw silver. Then, with the help of extraction and other treatments, including shaping methods, we convert these raw materials into the gorgeous-looking pieces of silver jewelry we use today in our routine. So, in this blog, I will tell you about the process of silver jewelry manufacturing from start to final product. Before knowing that, we must know the difference between pure and sterling silver.
Process of Silver Jewelry Manufacturing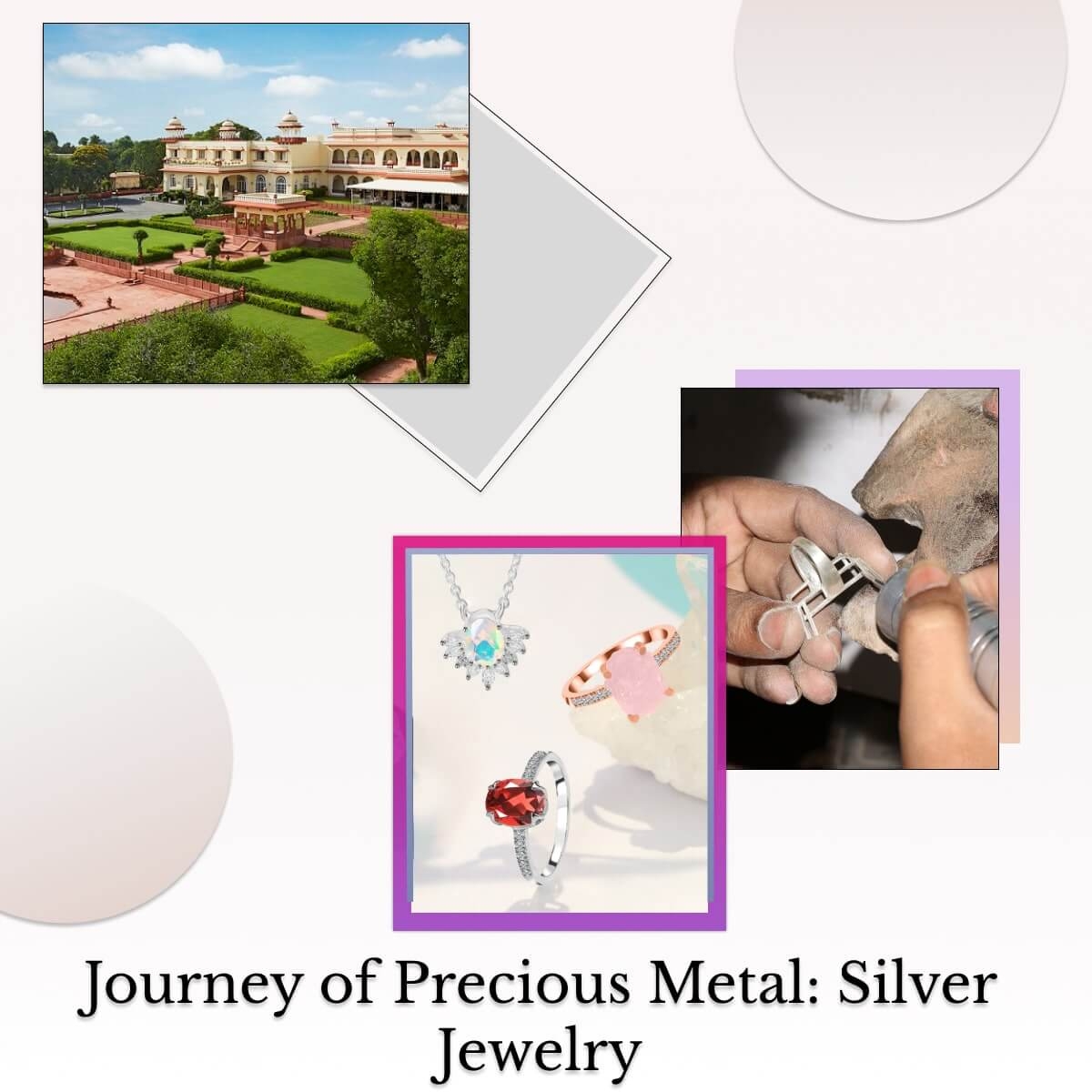 The process of making silver jewelry includes mining, alloying, design and mockup, wax carving, molding, assembling, stone setting, and polishing. Let us know about every step of the process thoroughly.
Step 1:- Mining
Whether we make a smaller product from silver, we must mine silver ore by extracting it through a big hole or underground tunnels deep inside the Earth. Mining processes rarely aspire silver ore instantly because of the scarcity of silver ore. Generally, silver is a beneficial byproduct of mining zinc, lead, and copper.
Step 2:- Alloying
In this process, copper(alloy) is mixed with pure silver, although silver is a captivating but soft metal. The term used when copper is added to pure silver is Sterling Silver. The sterling silver is called 925 'silver' because 925 means the alloyed silver contains 92.5 percentile pure silver. The stronger and shinier type of silver is sterling silver, as it is less likely to degrade or dent due to continuous wear, and copper makes it more long-lasting.
Step 3:- Designing and Mocking Up
Now, the rest of the process is handed over to the manufacturer. In this step, the design of every piece is started. The artists specialized in jewelry, making new designs through sketching. The silver jewelry designs are created with artistic attraction. Many modern silver jewelry manufacturers can make even the most complex layouts on an extensive scale. CAD technique is used to allow designers to analyze the design from every single angle.
Step 4:- Wax Carving
After completing the design, it is necessary to create a 1:1 scale wax model. In current factories, detailed patterns and shapes are carved into the wax using a wax 3D design model-making machine. This phase needs multiple improvements, and professional hand carvers are involved in the finalization of the model.
Step 5:- Molding
To create a silver piece, a wax model is first made and then used to produce a mold. The wax model is embedded into a container filled with plaster, which is then heated at a very high temperature to burn off the wax. This leaves a clear and open impression of the model. Then, the plaster mold is used to create a silver model, which is used to make a rubber mold. The rubber mold replicates the silver model and can be used constantly to manufacture silver articles.
Step 6:- Assembling
Firstly, skilled silversmiths clean silver jewelry by rounding off rough edges and checking for flaws. The pieces are then given a pre-polish to remove any residue leftover from the molding process. After that, pendants and other metal details are attached to the pieces using a silver alloy with a lower melting point. Details are securely set onto the elements through an effective soldering process.
After achieving that shiny surface of silver, every piece must go through multiple polishing rounds. The process involves using coarse to fine polishing techniques, with a final soft polish giving a final lustrous finish. This also helps to eradicate any scratches or marks that may have occurred during manufacturing. After the piece has been polished, stones and gems are set into metal carving and then given a final polish.
Apart from this step, companies such as Rananjay Exports, as well as markets such as Johari Bazaar, are famous for getting silver jewelry in Jaipur.
About Johari Bazaar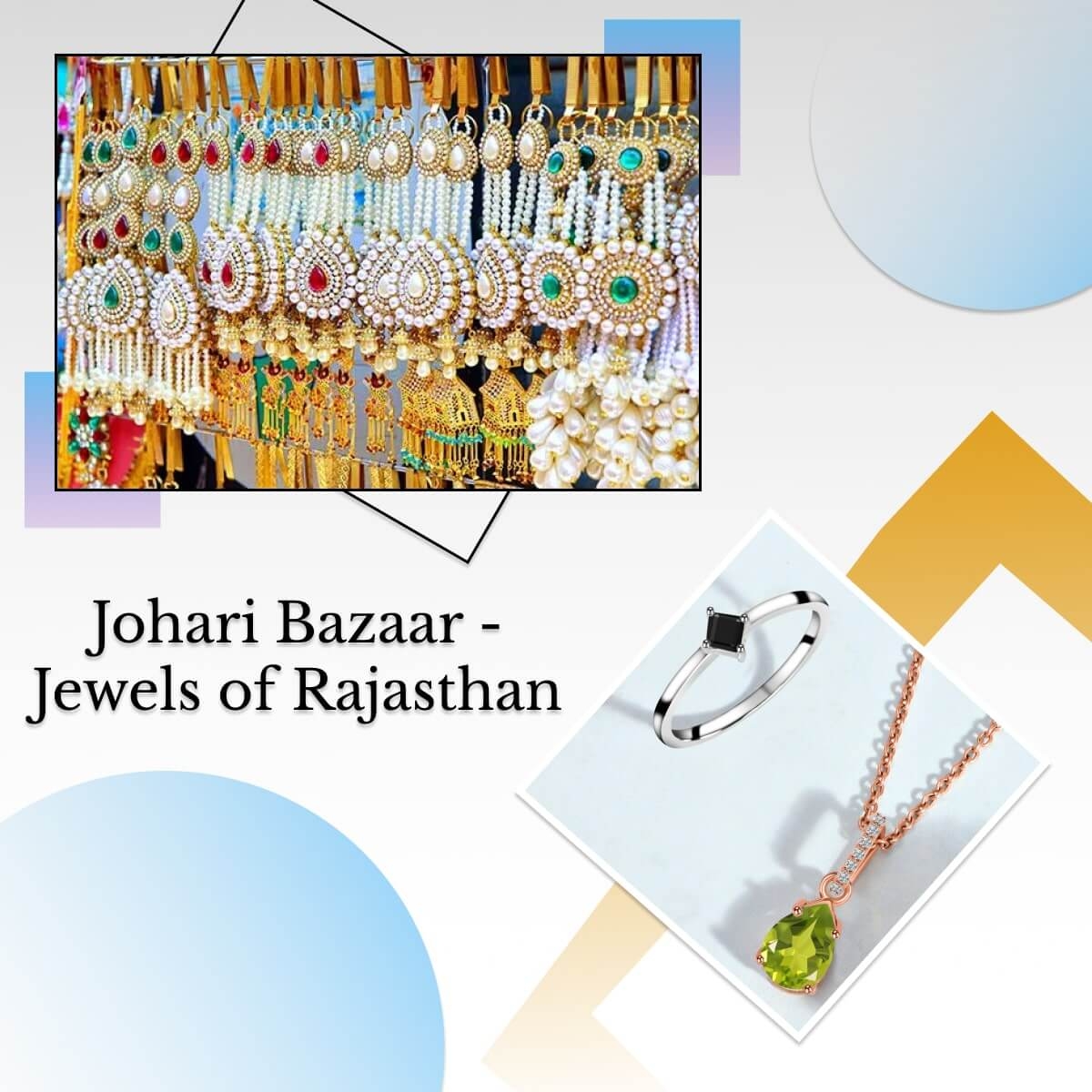 Located near Hawa Mahal, Johari Bazaar, a gemstone market in Jaipur, offers a shopping experience and a peek into Rajasthan's rich cultural heritage. Jaipur is renowned for its unique and heart-catching handcrafted jewelry, including Thewa Jewelry, Kundan Jewelry, Polki Jewelry, Lac Jewelry, Meenakari Jewelry, and Gemstone Jewelry. The city is also famous for its stunning collection of gemstones. The designation of this market denotes the "Market of Jewelers." Johari Bazaar's Gopalji Ka Rasta features a lane of wholesale gemstone jewelry shops. Haldiyon Ka Rasta is famous for its gemstone jewelry, silverware, and more.
About Rananjay Exports
If you're looking for curated sterling silver gemstone jewelry at wholesale prices, you've come to the right place. Rananjay Exports is an authorized worldwide, unbeatable wholesale gemstone jewelry manufacturer and supplier in Jaipur. It has been serving in this industry for a more extended period since 2013. They also have a wide range of Chakra Jewelry, zodiac sign Jewelry, birth month gemstone jewelry, and other gemstone jewelry such as pendants, bracelets, necklaces, rings, etc. The designs and patterns available in Rananjay Exports are really unique and jaw-dropping.
All products of Rananjay Exports ensure beautiful and lasting durability for all your favorite accessories. The gemstone's bright and vibrant colors make it very convenient to curate 925 sterling silver jewelry. They are well-known for their fantastic production grade and excellent consumer assistance. Their customers are satisfied with their outcomes and services. So, if you are in or visiting Jaipur, you must visit Rananjay Exports company and website.