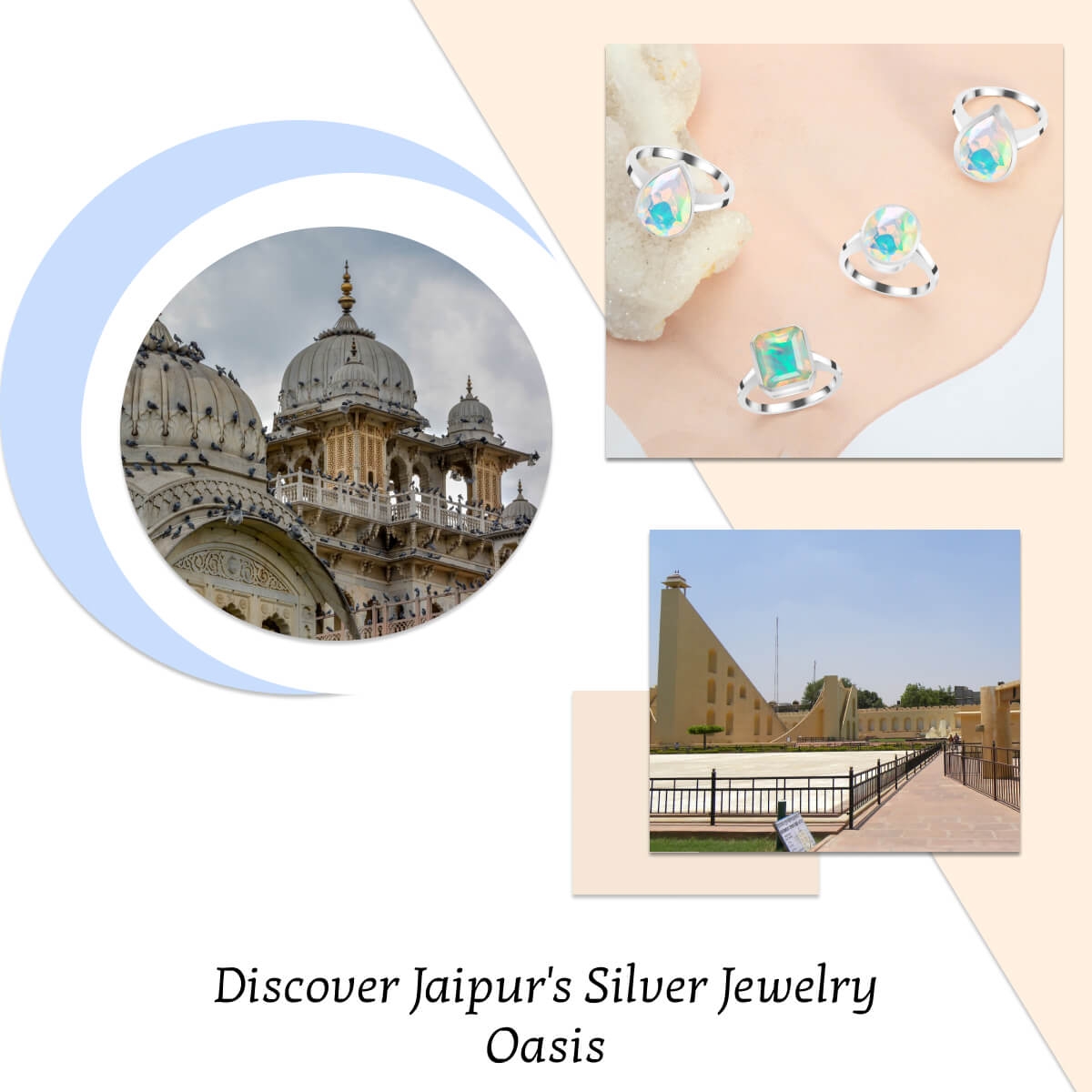 Wearing jewelry has incredible significance in our history. In earlier times, not only queens and women loved wearing jewelry, but kings and other men considered wearing jewelry as grandeur. Everyone loves to wear jewelry. Especially women have a unique desire to wear jewelry. But these days, men want to have jewelry with them too. But sometimes your pocket is not friendly with you. But then you can buy silver jewelry pieces.
It is comparatively less expensive than other jewelry. A piece of silver jewelry requires low maintenance compared to gold and different types of jewelry. Buying silver jewelry for daily or regular use, Jaipur is the best option.
History of Indian Jewelry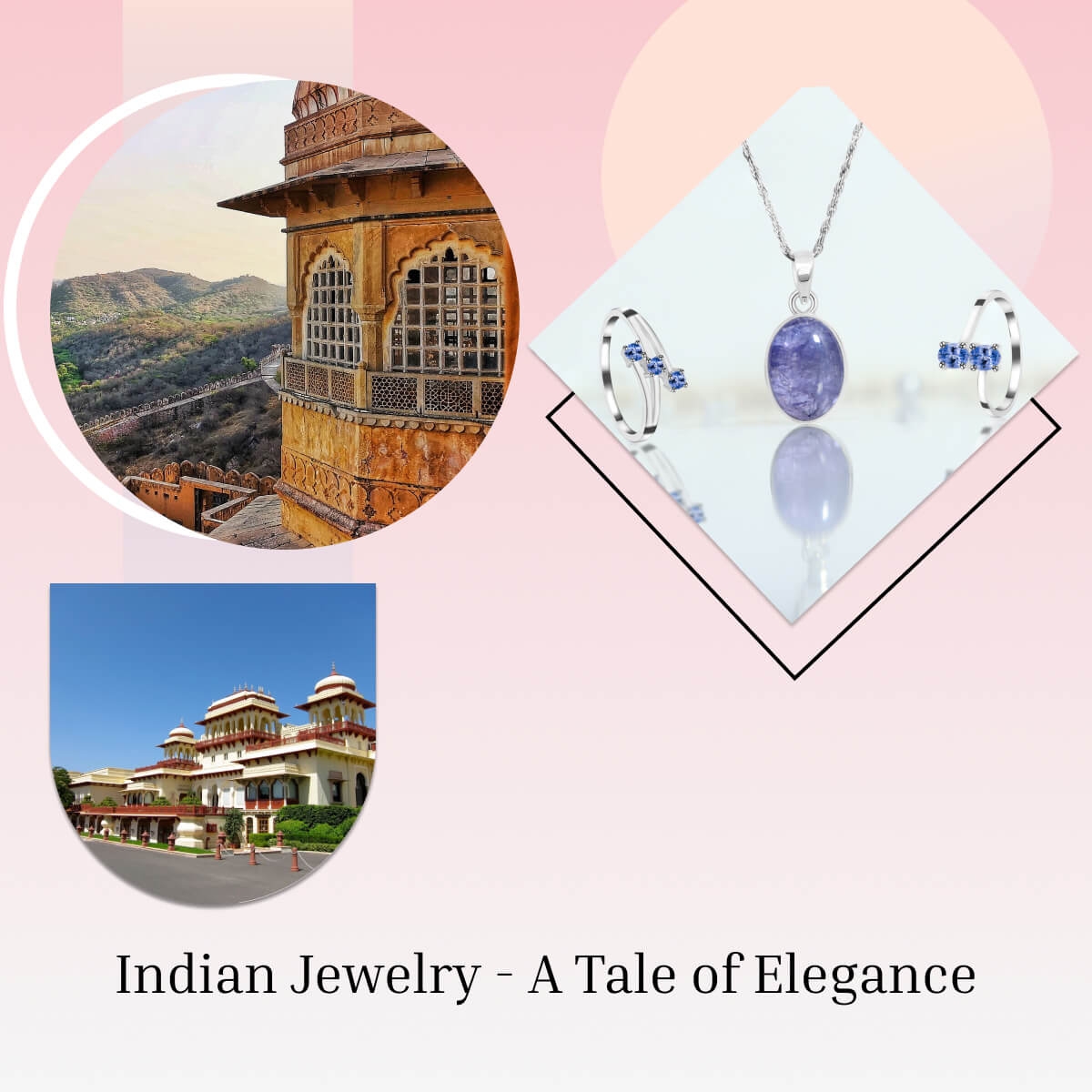 The epitome of traditionally crafted Indian jewelry is as old as 5000-7000 years ago. It is also said that the impact of jewelry with traditional designs and precious and semi-precious stones was collected in the mythology Ramayana and Mahabharata as well. There are also hints of beaded jewelry acquired during the Indus Valley Civilization in 1500 BC.
The history of jewelry goes back a long time when it was used by different people of different cultures in different ways. When it comes to India, the country is rich in history and also has an excellent record in jewelry. Indian jewelry, worn during ancient times by men and women, represents richness. The ornaments at that time were made of silver, gold, ivory, copper, and beads. Indian jewelry took a unique turn when jewelry-making approached the Sunga dynasty. The final concept of jewelry changed with the frequent use of gold and precious stones during the Mughal invasion.
The Indian jewelry was constructed with a combination of Hindu and Iranian clouts. Softer and delicate jewelry designs were introduced during the reign of Akbar when his son Jahangir took the throne. The techniques of Dutch jewelry attracted Shah Jahan, and it was during the period that various pieces of jewelry for legs, turban, neck, arms, hands, and face were presented. Rajasthan has been comprehended for its gold and silver jewelry for centuries, and the Rajputs have been instrumental in its invention.
Thus, the history of Indian jewelry undoubtedly comes from a long track.
Rich Legacy of Jewelry Making in Jaipur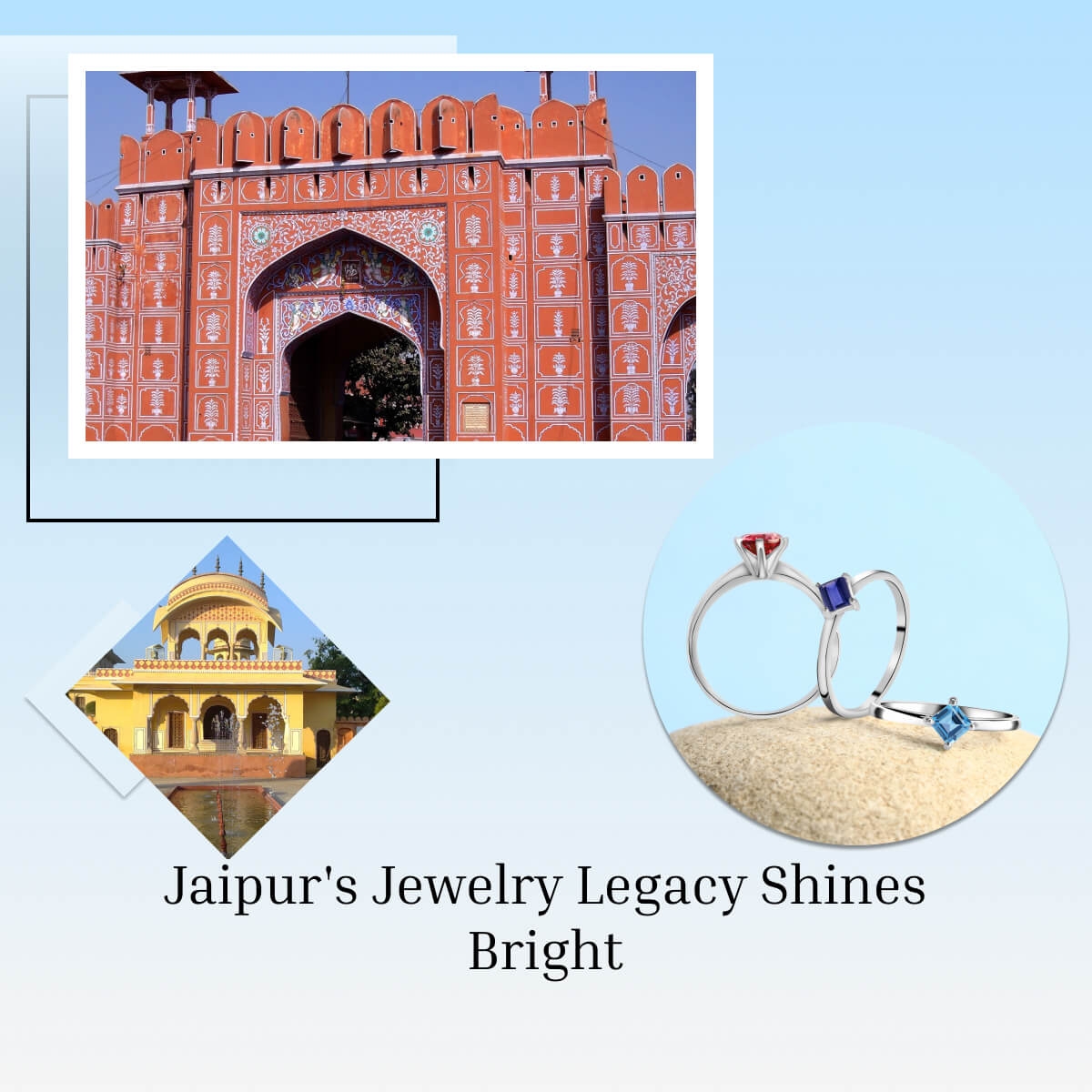 Jaipur holds a great innovation of its traditions in silver and other jewelry. When Maharaja Sawai Jai Singh planned to establish the city of Jaipur, it owes its jewelry traditions to that time. He created areas for every particular occupation, which included jewelry. Being a generous supporter of skill and art, he requested the most acceptable craftspeople from Benaras, Delhi, Lahore, and Kolkata to recompense in Jaipur and convey their knowledge to the local artisans of Rajasthan. Jaipur is renowned for its stunning handmade jewelry, including Kundan, Meenakari, Polki, Thewa, Lac, and Gemstone Jewelry. The commerce figures from the past decade show that ready-stock wholesale silver jewelry from Jaipur has been illuminating globally. The demand has been growing invariably, and these exquisitely prepared jewelry pieces have made a massive fanatic base among every age group. Most of these jewelry are made in Jaipur.
Jaipur City is considered the heart of all types of jewelry because it doesn't matter the kind of jewelry; the artisans find and create expertise in them. They offer modern and attractive fine jewelry at reasonable wholesale prices, as many famous Jaipur jewelers are also makers. One can effortlessly discover jewelry in the city in beautiful beads, ethnic-colored gemstones jewelry, regional jewelry, fashion jewelry, and even attractive designer jewelry. The designs of the silver jewelry in Jaipur look perfect because of the moderately adorable tint of silver.
Where To Buy Silver Jewelry in Jaipur?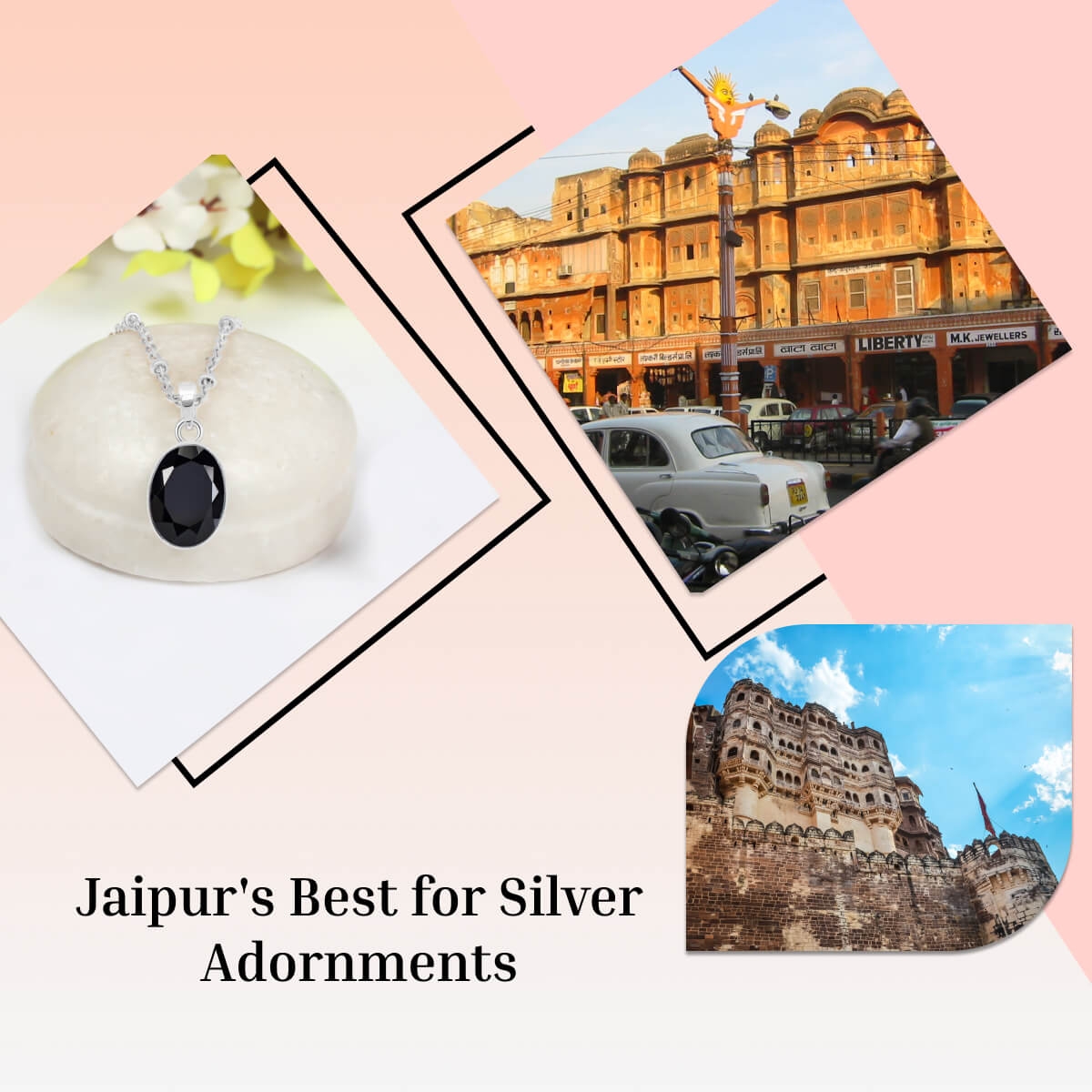 Johari Bazaar is a magnificent marketplace specializing in precious and semi-precious stones and jewelry. It features a broad spectrum of genuine and long-established shops that offer gems and jewelry at wholesale prices. The market also has a lane earmarked to export wholesale gemstone jewelry called Gopalji Ka Rasta. Moreover, Haldiyon Ka Rasta is another central lane in the market that delivers a medley of gemstone jewelry and silver jewelry.
Apart from the market, if you are looking for wholesale handmade silver jewelry from Jaipur, then you must go to Rananjay Exports.
Rananjay Exports
Rananjay Exports is the worldwide trusted wholesale gemstone jewelry manufacturer and supplier. They have been serving in this industry for more than 13 years. At their store, you can be assured of 100% genuineness in all the products. We believe that the purest potential percentage of 925 sterling silver makes the products even more attractive and sleek. The variety of gemstone jewelry they serve has proper finishing, and the metal vermeil pleases our consumers. They make sure always to have something for everyone.
At Rananjay Exports, they put effort and expertise at least 15-20 people who create unique jewelry designs. And these artisans put all their efforts into making jewelry that will surely attract you. Rananjay designs are made of 925 sterling silver, ensuring that your favorite accessories are not only beautiful but also durable.
Look no further if you're searching for curated wholesale sterling silver gemstone jewelry. Additionally, they provide competitive prices and many offers to make your purchase even more affordable.
At Rananjay Exports, they comprehend the significance of jewelry in one's life. It is sure that it's not just an accessory that a person wears but a depiction of their personality. The company provides an opportunity to participate in the indulgence and enthusiasm of wearing gemstone jewelry at the most affordable prices. This gives Rananjay Exports an edge over others with all the love they get from their clients.