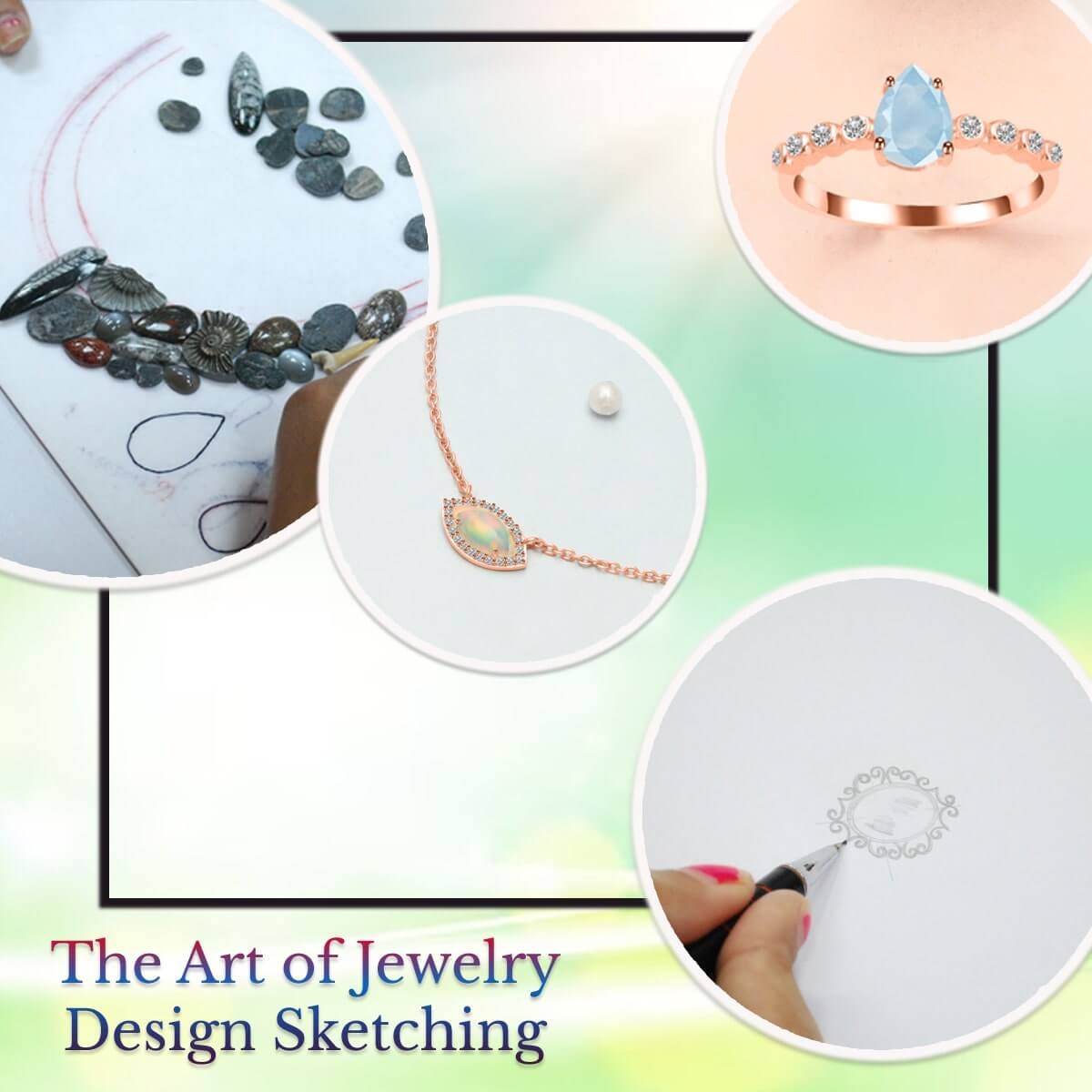 All About Sketching Jewelry Designs
Have you ever gone to the market to purchase stuff that satisfies your soul but couldn't find one? Then, you wished to make or develop the product according to you. The same thing happened to me when I was looking for designer jewelry for my brother's wedding. I tried finding jewelry everywhere I could, marketplaces as well as online jewelry stores, but could not find any that satisfied my demand and needs. So, one of my friends gave me an idea: why don't I try making my own jewelry? Firstly, I thought it was a joke, and then she told me about Rananjay Exports. Rananjay Exports is the leading label where one can find jewelry of their choice, and they provide customization in jewelry. So, why late? I grab the opportunity to get customized jewelry I love to wear.
But explaining or sketching the type of jewelry design you want is also tricky. I, too, find it challenging, but I have learned some important things related to sketching jewelry designs that make my task more manageable. In this blog, I will tell you some fundamental concepts and principles that will help you while sketching your jewelry design. So, before anything, we must know what jewelry designing is.
What is Jewelry Designing?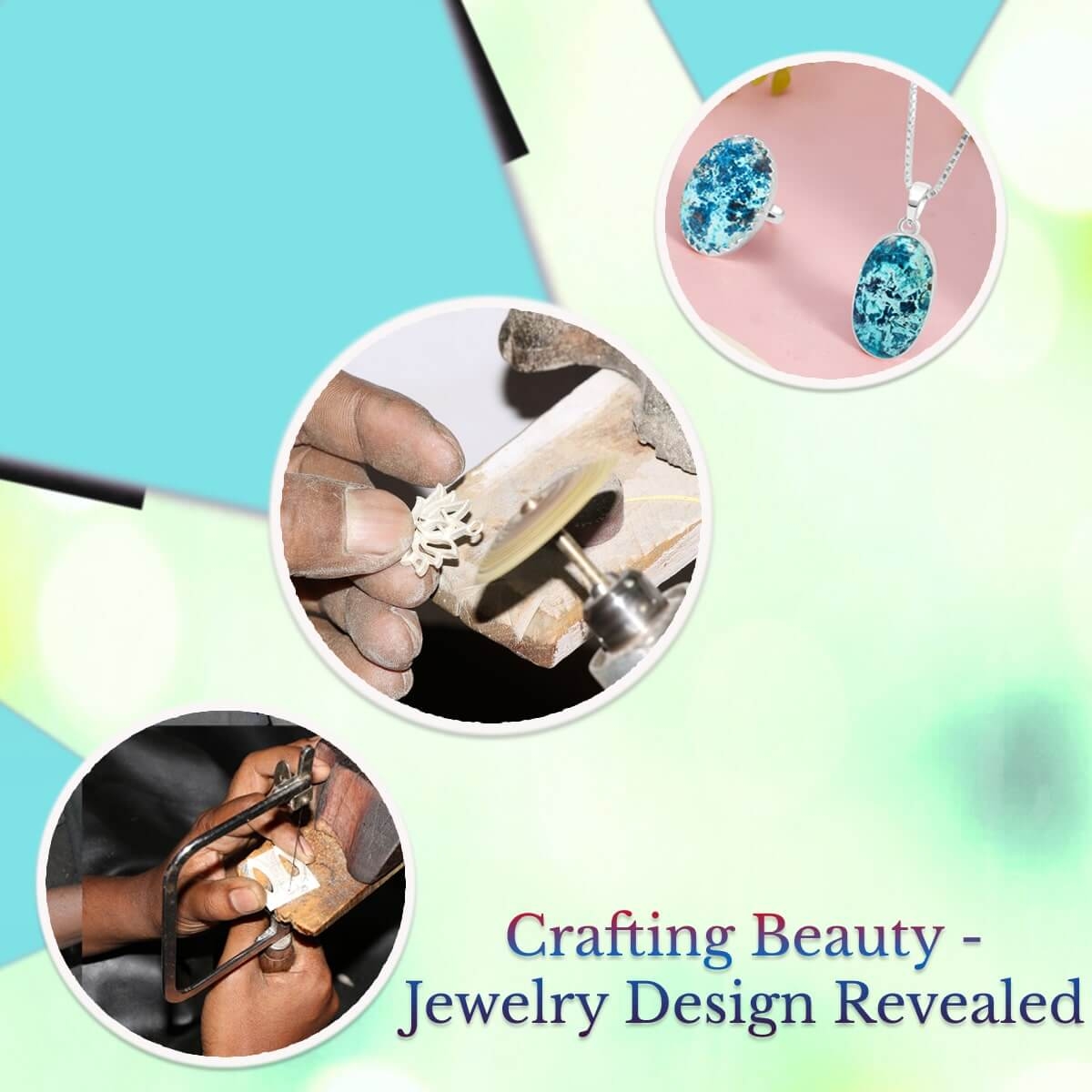 Jewelry has stood as a vital part of human civilization for a very long time. From the start of culture, people have used jewelry to decorate themselves, depict religious and spiritual thoughts, and convey social class. The interesting history of jewelry design travels through many centuries, continents, and cultures. From ancient times till today, jewelry and jewelry design have been the greatest part of our culture and tradition. The standard hand-drawing techniques are still used in designing jewelry, especially in the conceptual phase. However, a transformation is taking place in computer-aided design(CAD) programs.
Jewelry designing is an art as well as a profession. This art has existed in human societies for at least 7,000 years, with the earliest examples found in the Indus Valley Civilization, Mesopotamia, and Egypt. And in a constantly growing world, the demand for jewelry is also increasing. Everyone required jewelry according to their outfit for different occasions. Along with the vastness of the jewelry industry, customized jewelry is also in demand. I strongly agree that every piece of jewelry has some story related to it. Whether you are designing your designer jewelry, it needs some inspiration. You can customize your jewelry, but sketching the jewelry design is sometimes difficult. As we are aware, jewelry is a part of our daily lives; not only women but men, too, have a craze for various jewelry. Let us focus on the types of jewelry available in the market.
Types of Jewelry Designs Available in The Market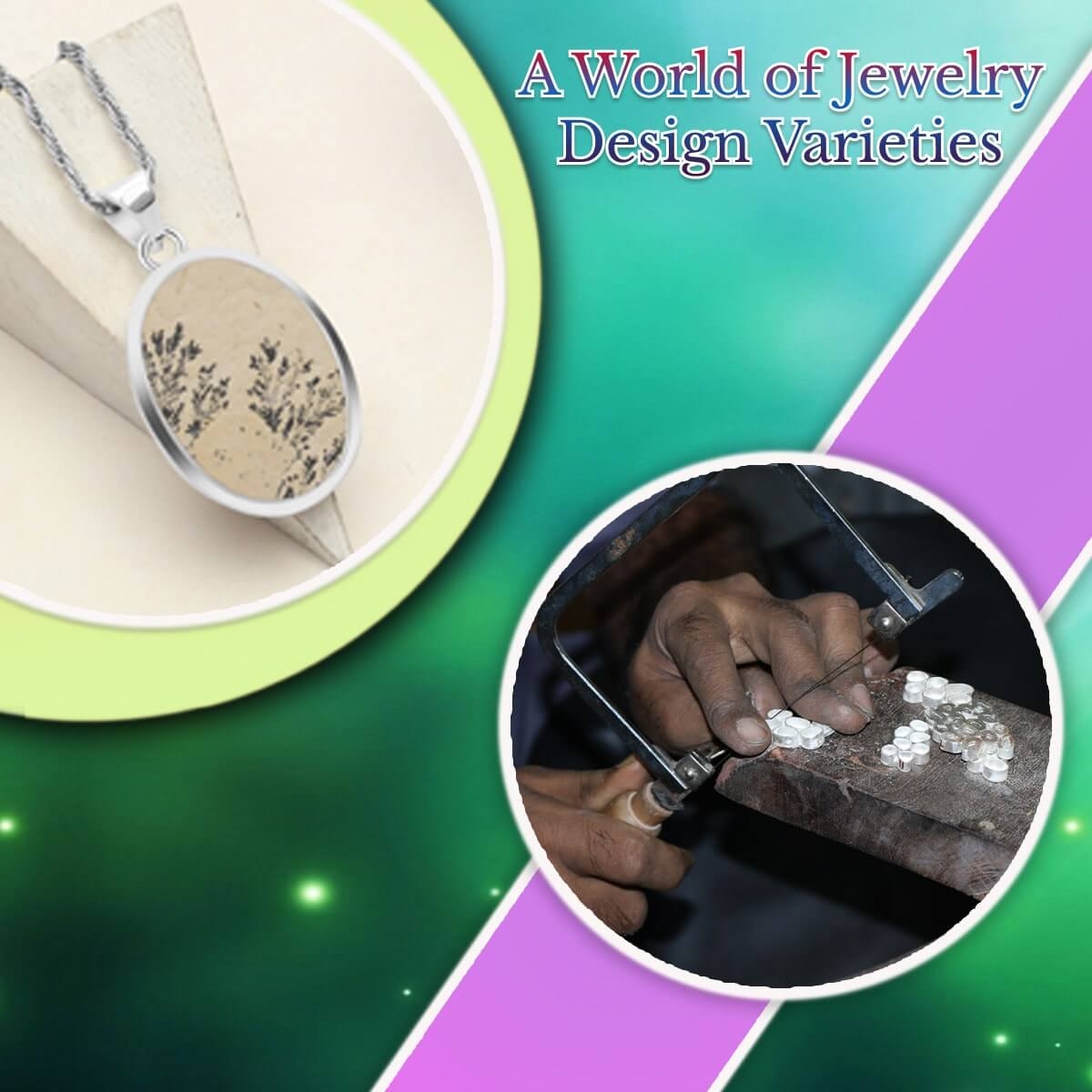 India is a country that has many cultures, religions, traditions, tribes, as well as jewelry. So, here is the list of the types of jewelry available in Indian and international markets.
Antique Jewelry
This type of jewelry is also known as 'vintage jewelry.' Antique jewelry is mainly in demand due to its unique design and skillfulness. A piece of antique jewelry is sold based on its weight of precious metal and gemstones, and that is the reason why it is so expensive. Antique pieces of jewelry can be a worthwhile investment.
Temple Jewelry
It is a type of jewelry mainly worn by the Bharatanatyam dancers. The design of this jewelry is inspired by Hindu gods and goddess idols. Temple jewelry is primarily found in pure gold metal, but due to trends and demand, some gemstones are used to make this type of jewelry. It has ornaments from hair to toes.
Bridal Jewelry
It does not require any specification, and it is clear that brides mainly wear this type of jewelry. Bridal jewelry is the most profit-earning jewelry available in Indian markets. On her special day, a bride will often adorn herself with various pieces of jewelry that add sparkle and elegance to her overall look.
Handmade Jewelry
The jewelry made with the skills and hand of a craftsman is known as handmade jewelry. Handmade jewelry has significance and demand of its own. The beauty of handcrafted jewelry lies in the jewelry maker making jewelry following every step of the process with their hands. That is what makes it unique.
Bead Jewelry
Ornaments made from small spherical beads are known as bead jewelry. This type of jewelry can be made from various materials, such as wood, gemstones, plastic, glass, or metal. It can be worn as a bracelet, necklace, or earrings and has various designs to suit different styles and preferences.
Kundan Jewelry
Kundan means "pure gold" in Sanskrit. This type of jewelry is made of 24-carat gold. The most popular place where Kundan Jewelry is mainly found is Jaipur, the Pink City. It is considered to be the most expensive and luxurious type of jewelry. It is a traditional jewelry that is crafted using a specific technique.
Meenakari Jewelry
The word Meenakari is derived from the Persian word 'mina,' which translates to 'heaven.' It is the most historic and traditional type of jewelry. Meenakari jewelry is unique and consists of colors such as red, blue, and green mainly. But these colors may vary according to different regions.
So, these are the types of jewelry designs available in Indian and international markets. Let us now discuss the basic concepts of sketching jewelry designs.
Basic Concepts of Sketching Jewelry Designs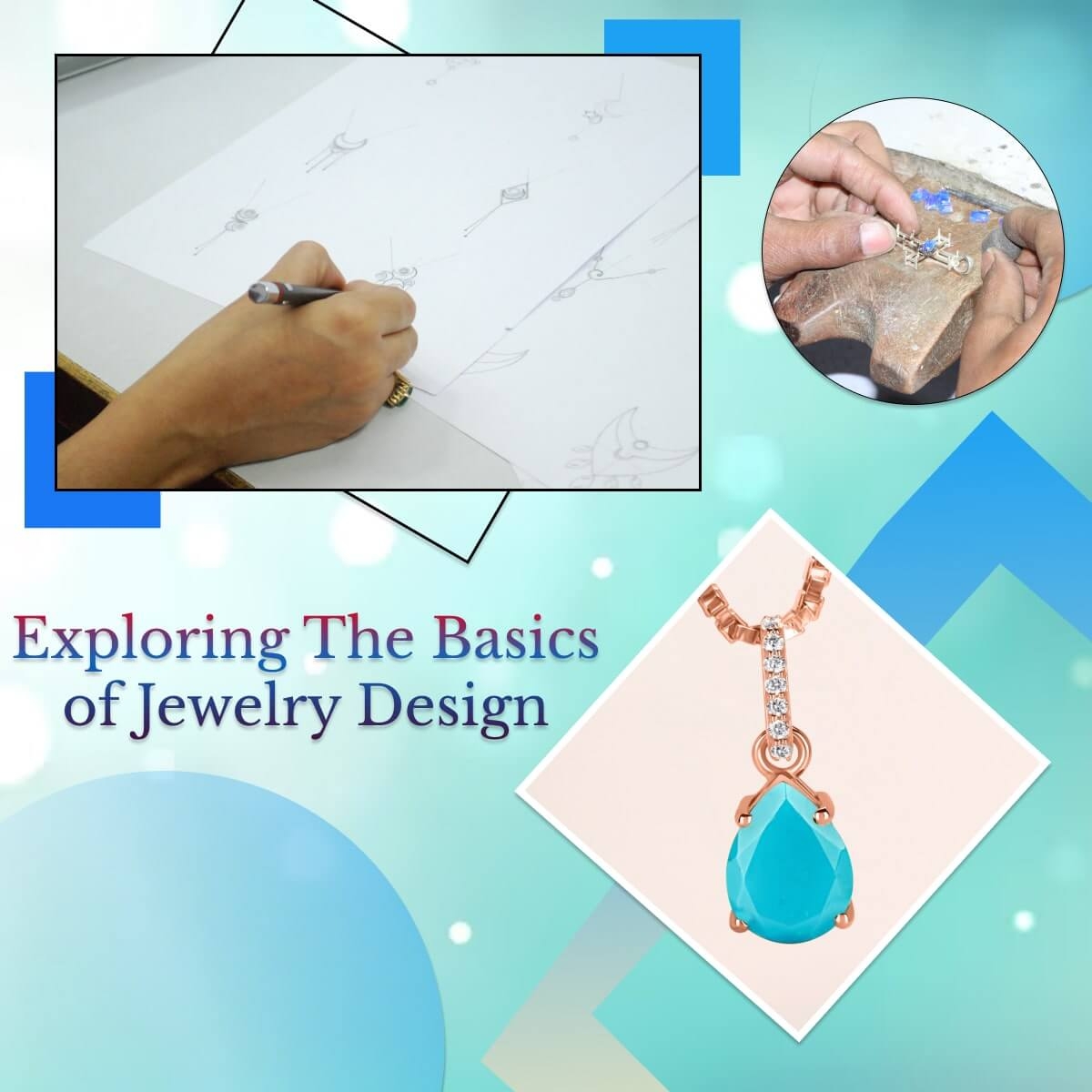 Here are the concepts that you should keep in mind before sketching your jewelry designs.
Perspective
The primary concept that you should understand is the perspective of making your design, as it is the central part. Before starting anything, you must have a clear picture of what you want. It is crucial because it can make or break the final product. It would be best if you avoided things or ideas that make your design complicated. While sketching jewelry design, your prime focus must be only one point. This won't lead you towards any complications in your focus and work.
Scaling and Proportions
While drawing your design, it is really important and stressful to put proper scaling. While scaling your design, you should be most accurate. This means you have to put on paper what exactly you want in your jewelry. But nowadays, CAD (Computer-Aided Design) creates a jewelry design on a computer rather than manually creating a 2D drawing on paper. It relieves your stress and workload. And when it comes to the proportions, you must work with the exact accuracy and concentration as for scaling. It would be best to preserve proper proportions; otherwise, the design will be unable to give you the desired shape and become a different piece.
Execution and Wearability
Sketching your jewelry designs can be really beneficial in many situations and requirements. This will allow you to wear the jewelry you are comfortable and confident in. Also, you can aim to create a creative piece not meant to be worn daily. The amount of wearability and comfort in your work is 100 percent about your personal preferences. Wearing your designs can make you feel and look adorable as well as confident to express yourself.
Principles for Sketching Jewelry Design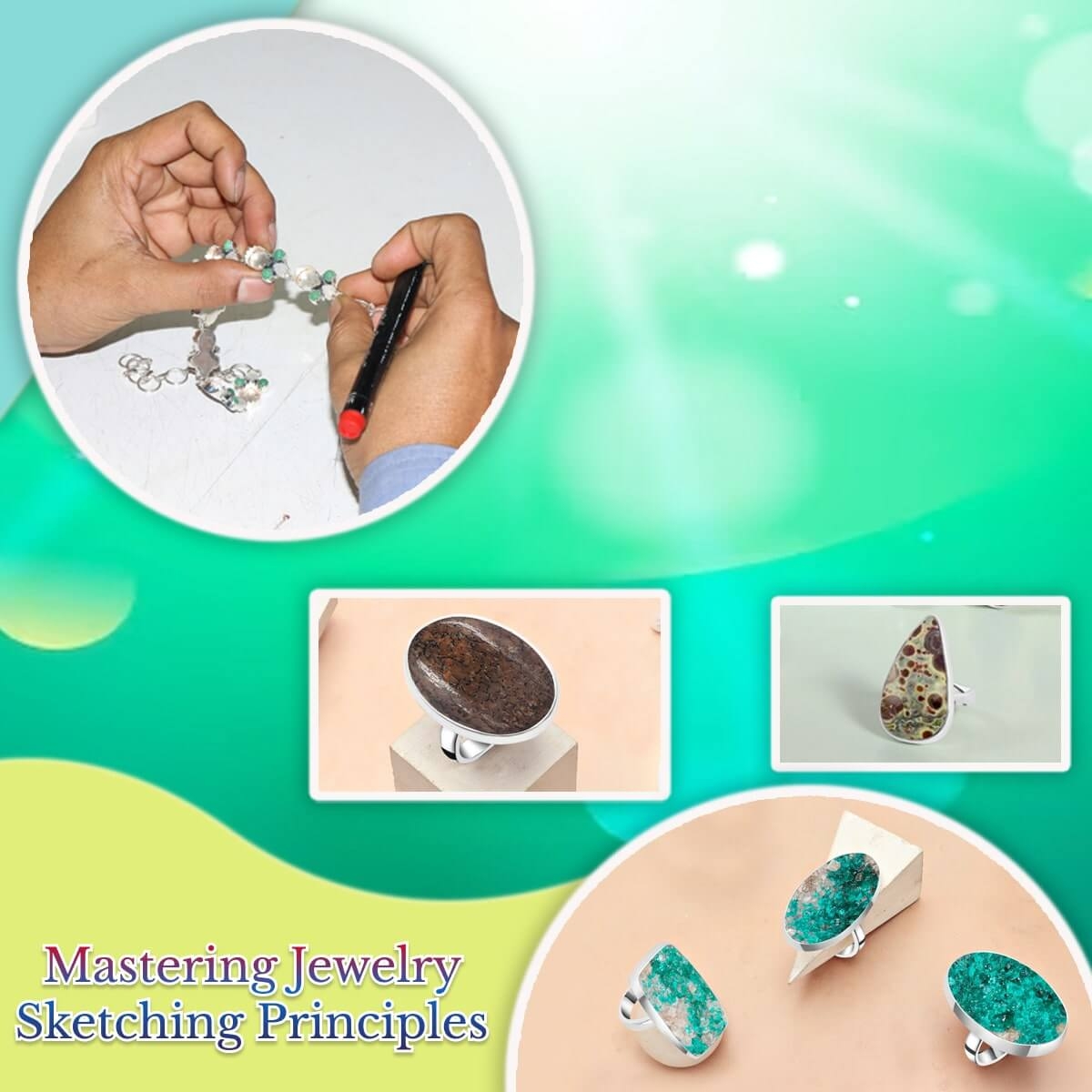 Sketching Jewelry designs is the work that needs lots of creativity. Apprehending and using these principles can help you create jewelry that surely will be eye-catching. These principles are as follows:-
Balance:- There are three types of balance that you must put in your piece of jewelry, i.e., radial, symmetric, and asymmetric. The size, weight, and space are the elements that must be equally proportioned and balanced in your jewelry.
Emphasis:- The jewelry piece will seem more pleasant if there is one clear point of focus. Emphasis means adding a punch of attraction in your jewelry for the viewers in contrast with texture, size, color, and shape.
Proportion:- Each element in your piece of jewelry should be in proportion with each other. The complete accessory will make the piece unattractive if any element is disproportionately added to the piece of jewelry.
Contrast:- This implies that the colors you put in your jewelry should be in contrast with each other. For this, you can take the help of a color wheel to get the exact color combination. A perfectly contrasting piece of jewelry will look different.
Unity:- It means that all the unique elements in a piece of jewelry should go together, inducing a sense of absoluteness. You must be very careful before adding any element to your jewelry piece.
So, these are the principles that one must keep in mind before making any piece of jewelry to make it look attractive and obsolete.