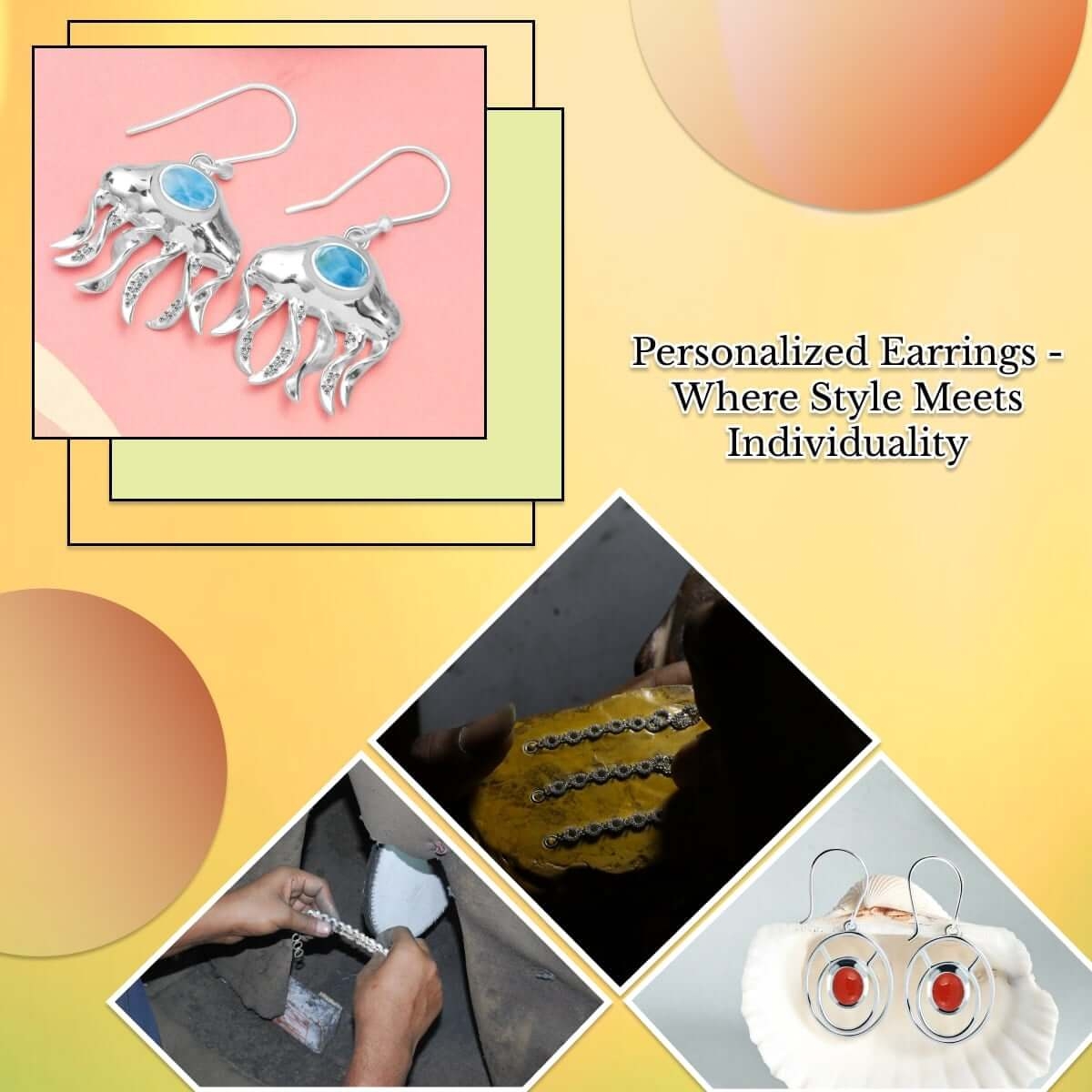 Introduction
Do you know that one of the most trending jewelry nowadays is custom jewelry? Yes, customized jewelry has flooded the market because it is the new love of women. Jewelry is one of the many things that you will find in every woman's wardrobe, and every woman loves different types of jewelry. If you are looking for jewelry that would give weight to a woman's looks and overall appearance, you should check out customized earrings. Since custom earrings are made according to the requirements of the clients, it is perfectly looking and add a touch of elegance to a woman's personality.
When you look at customized jewelry, especially customized earrings, you will discover that it is the perfect gift for someone since it allows you to express your feelings and emotions in a way that is unique and special to you. The customization in the earring makes the design and every gemstone set in that design a lot more than any ordinary earring. Why? Because the earring is not just any earring – it has a story behind it. On special occasions such as Thanksgiving day, Christmas, New Year, and during wedding seasons, most jewelers expect an upsurge in the demand for customized jewelry, especially customized earrings.
Different Types of Earrings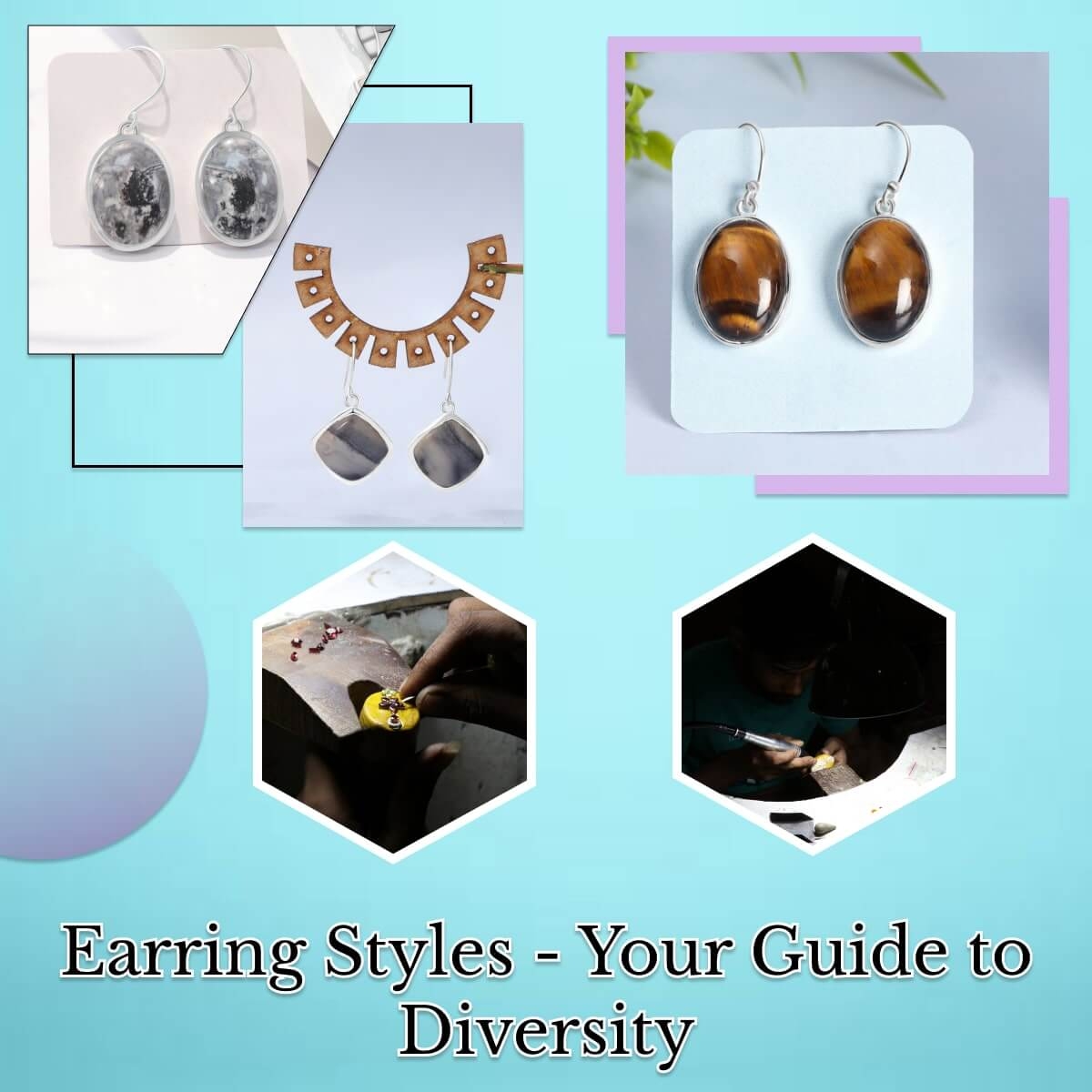 We all are unique in our different ways, so why should our earrings be the same? Most jewelry retailers are willing to create custom earrings that are unique to the customer's needs. As a customer, before you jump into the design of your earrings that are special for you, it is important to explore all the different possibilities. Below are an array of styles and shapes within the earring domain that will help you in your decision-making process. It will tell you the type of customized earrings you should opt for to create your perfect look.
Stud Earrings
Stud earrings are one of the most popular types of earrings because they are simple and versatile. All stud earrings have a small accent which is attached to a post. The wearers, through their piercing, slip this post and secure the earring in the right location with an earring back.
You will find that the top choices for women for everyday wear are the topaz stud earrings and pearl stud earrings, which fall into the category of classic stud earrings. These minimalistic studs can add the right touch of color and shimmer to your everyday outfit. For an upscale look, you can opt for higher-carat diamond studs or cluster studs, which are more attention-grabbing and eye-catching.
No matter the type of stud earring you may choose, you will find that it is appropriate for every age group. In environments where you need jewelry fit for daily wear or where smaller pieces of jewelry are expected (such as health professionals), stud earrings are indeed the best bet. These earrings can be customized with variations in stone shape, choice of gemstone, color, and type of vermeil or metal.
Hoop Earrings
Ever seen an earring featuring a hoop shape? That is known as a hoop earring. Any looped or circular design can be taken as a hoop earring. The traditional hoops are found to have a circular shape. Since hoops rest away from the ear, they seem more eye-catching in comparison to stud earrings. The bigger and detailed the hoop I, the more attention it draws. You don't need to always opt for bigger hoops – you can choose small silver or gold hoops for everyday use. For a touch of extra sparkle or for dressier occasions, you should opt for larger hoops.
If you look at the jewelry trend of the last two to three decades, you will observe that the hoop earring shape has evolved. The customizations that most jewelers offer within hoop earrings is variation in size, metal type, and additional gemstones, or embellishments.
Huggies Earrings
Huggie earrings are a sub-type of hoop earrings where the hoops are small, and the curved shape of these small hoops closely hugs the earlobes. Although these earrings are understated, they are very stylish and are a versatile option that you can wear on a wide range of different occasions. The most popular customizations within Huggies earrings are changes in the type of metal or vermeil, embedded gemstones, and slimness of the earring.
Drop Earrings And Dangle Earrings
The drop earrings are the right fit for you if you are looking for a simple earring that has a little bit of length to it. They typically hang down below the earlobes and are stationary in general. You can imagine them almost as an extended stud earring.
The dangle earrings are very similar to the drop earrings, and they also hang down below the ears. What's different about dangle earrings is they feature a more complex design and they can also move more in comparison to the standard drop earrings.
Both drop earrings and dangle earrings add sophistication to your style. Within both of these styles, you will find an elongated attachment from the ear that hangs parallel to your face. You can customize the stone which is the attachment at the end of the earrings. You can also customize the metal and vermeil of these earrings.
Teardrop Earrings
Basically, the teardrop earrings are those that feature the teardrop shape. This design is generally more common on drop and dangle earrings. However, in the jewelry industry, every earring with a teardrop motif needs to be considered a teardrop earring. Generally, the focus of the earring is the teardrop-shaped stone which is found as a hanging extension from the earlobe.
Cluster Earrings
As the name suggests, the cluster earring design possesses clusters of precious gemstones. In the market, most of the cluster earrings you will find will either have a scattered look or have a look that creates some specific shape, like a floral design. A small subset of cluster earrings in the market are designed to give the illusion that a group of smaller gemstones is one larger gemstone.
Since cluster earrings feature multiple gemstones, you can have your choice of gemstones of varying or similar shapes that are all placed together to create the desired shape. With a wide range of gemstones available in the market, the possibilities of customizing cluster earrings are practically endless for you.
Chandelier Earrings
Chandelier earrings are a specific subcategory within the dangle earrings. They are elaborate earrings that hang below the earlobes and feature tiers that are very similar to those of a chandelier. The gemstones within Chandelier earrings that cascade downwards are the source of its beauty. They are generally worn on special occasions, such as at one's wedding or Christmas to make a statement. Within Chandelier earrings, you can get customizations such as specific length and width of the earrings, types of stones, and the shape in which the gemstones are set.
Benefits Of Customized Earrings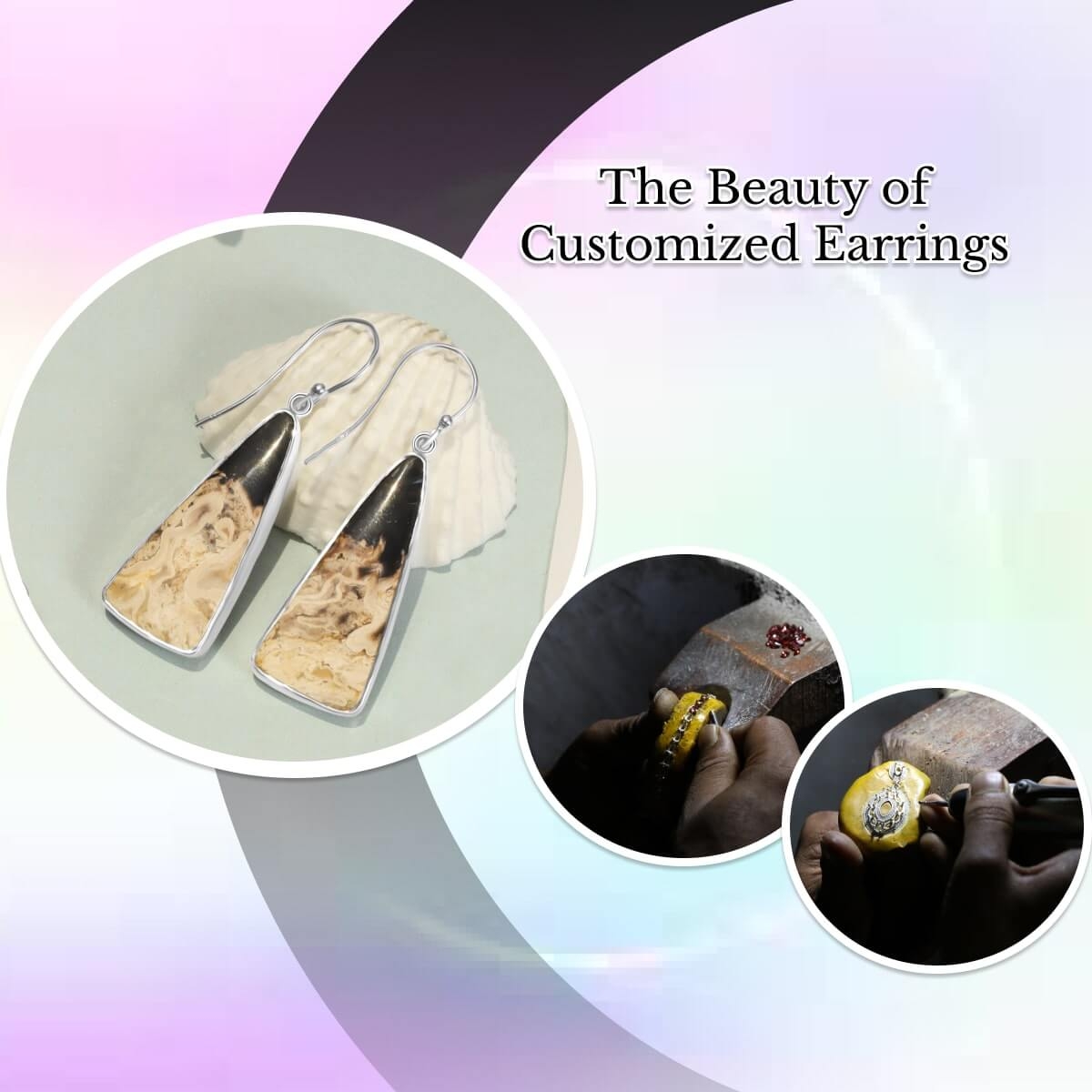 Women love to select Custom jewelry, such as customized engagement rings and customized earrings for celebrating special occasions, such as their wedding. In customized jewelry, the jewelry expert shapes the jewelry according to the requirements of the customer. Custom jewelry including custom earrings, offers tons of benefits. Some of these benefits are as follows:
One of the main benefits of customized jewelry, including customized earrings, is that it is unique, and it gives a different look to women. Many women love collecting jewelry that they can wear on special occasions that give an appealing look to their personality. The customized earrings are the perfect solution for women who want to stand out from the crowd and purchase jewelry that suits them.
If you are someone brimming with creative and innovative ideas for different earring designs, and expressing your creative self is important to you, then you should opt for customized earrings. The look and feel of your jewelry depends upon how creative that particular piece is. And no earring other than customized earrings adapts better to different kinds of creative designs that are special to a particular culture or ethnicity.
Sometimes, when we go out to purchase jewelry, we don't feel that we have found the perfect jewelry for ourselves. Even after visiting countless shops and looking at jewelry with different shapes, metals, gemstones, etc., we don't feel satisfied. In such scenarios, we can opt for customized jewelry, where we can get jewelry that has our choice of design, gemstone, and metal. And get the jewelry that feels perfect.
Many people don't know that customized jewelry is value for money. We know, that as you go to a jewelry store and you are in the middle of selecting the perfect jewelry, your biggest concern is not just the look of the piece. You also think of whether the piece is a good investment or not – and is something that not only looks great on you but is also worth your hard-earned money. Within custom jewelry, you have the choice of gemstone and metal. Within the choice of gemstone, you can select the grade of the gemstone, the size of the gemstone set in the jewelry, and the quantity of gemstones used. Within the choice of metal, you can choose between 925 sterling silver and solid gold. If you don't want your customized earring to be expensive, you can opt for cheaper gemstones with AA grade. Also, you can opt for sterling silver as a base metal instead of gold and then go for a yellow gold vermeil or rose gold vermeil to give the sterling silver jewelry the look of gold. This will reduce the overall cost of the jewelry.
Conclusion
When it comes to women, you will find that they love wearing all sorts of earrings. But, the ones that stay closest to their hearts are customized earrings. The reason is, that with custom earrings, women can exercise their freedom of choosing the gemstone, the metal, and the design. They can get jewelry that caters to the needs of their lifestyle. Earrings are indeed the jewelry that is closest to your face, and when worn correctly, they will give a boost to your personality and make your attire look more beautiful.
Are you a jewelry retailer, looking for a gemstone jewelry supplier from whom you can buy gemstone jewelry and sterling silver jewelry? Do you want to order different gemstone earrings, such as Moonstone Earring, Peridot Earring, Garnet Earring, Amethyst Earring, Larimar Earring, and Opal Earring for your retail store – all at once? Do you require wholesale gemstone jewelry for your retail establishment in bulk, but you are unable to find a trustworthy wholesaler who meets all those needs?
Well, if your mind is clouded with all those above questions, then you can visit the website of Rananjay Exports and solve all your problems. Rananjay Exports is India's top wholesale gemstone jewelry manufacturer and supplier since 2013. It has been exporting its wholesale gemstone jewelry and other types of jewelry, such as Casting Jewelry, Handmade Jewelry, and Designer Jewelry worldwide ever since its inception. Within their wholesale sterling silver range, you will find a lot of different varieties, such as birthstone jewelry, alphabet jewelry, and chakra jewelry. Start browsing the official website of Rananjay Exports now, and order the jewelry you feel is picking up the trend. We promise that we will help you meet all your retail needs.