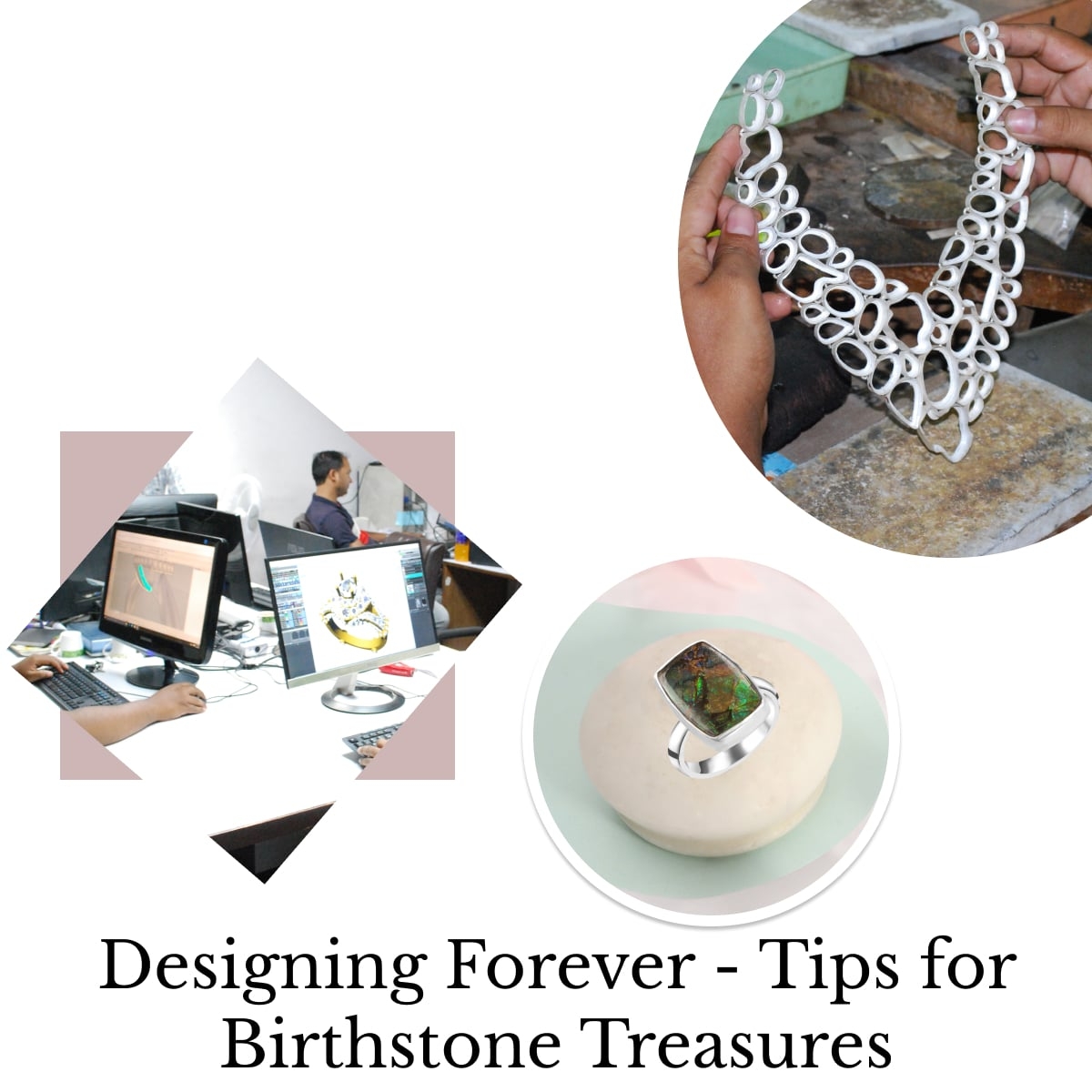 Jewelry is an easygoing and adjustable type of accessory. Historically, jewelry has been made from bones, stones, and shells from those times. It is possibly said that people wore clothing and jewelry items from an earlier time to save themselves from the hazards of life and to portray their social class. The jewelry business has flourished since ancient times because of the never-ending need for ravishing items. Becoming experienced in metalworking was necessary for the expansion of the jewelry-making endeavor in ancient times. At that time, there were a minimal number of ornaments.
Over the years, the narrow jewelry forms of historical periods propagated until they possessed ornaments for every body part from head to toe. As time passed, metalworking methods extended, directing to more convoluted designs. History has no ending and solely upholds obtaining fascinating as we hunt deeper. But as we all know, modernization is taking place. In such a scenario, jewelry-making and designing could be done with computerization. Currently, there is jewelry CAD designing assistance available. So, in this blog, we will study CAD, its process, and its importance in the jewelry industry in the spring-up world.
What is CAD Designing?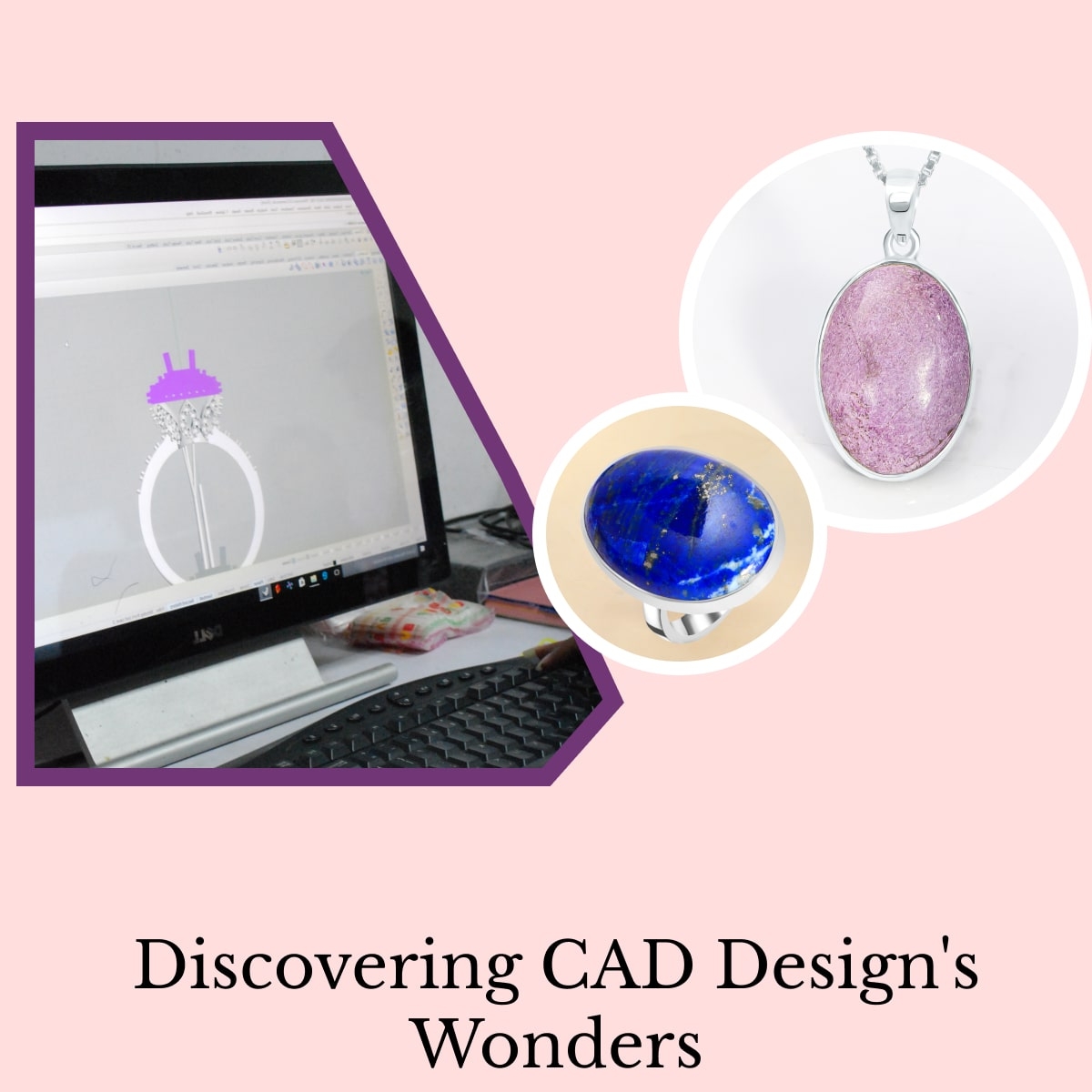 CAD stands for Computer-Aided Design. We must understand that the jewelry manufacturing methodology is required for creating outstanding designs. Computers have altered every endeavor in absolute ways. One such example of this modification is obvious in the field of CAD jewelry design. CAD is the software that gives electronic files for separate manufacturing techniques, such as machining and printing. It is an intelligent method to create 3D jewelry replicas without even making the jewelry in actuality.
In the past, jewelry makers had to spend lengthy hours manually drawing designs and blueprints. They had to complete and recreate arrangements to get the expected output precisely. While their actions resulted in stunning structures, current jewelry designers have benefited from using CAD software, which permits them to do vastly better in a shorter duration. CAD provides excellent help in custom jewelry design, making consumers happy, and prioritizes by designing jewelry according to their desires.
History of CAD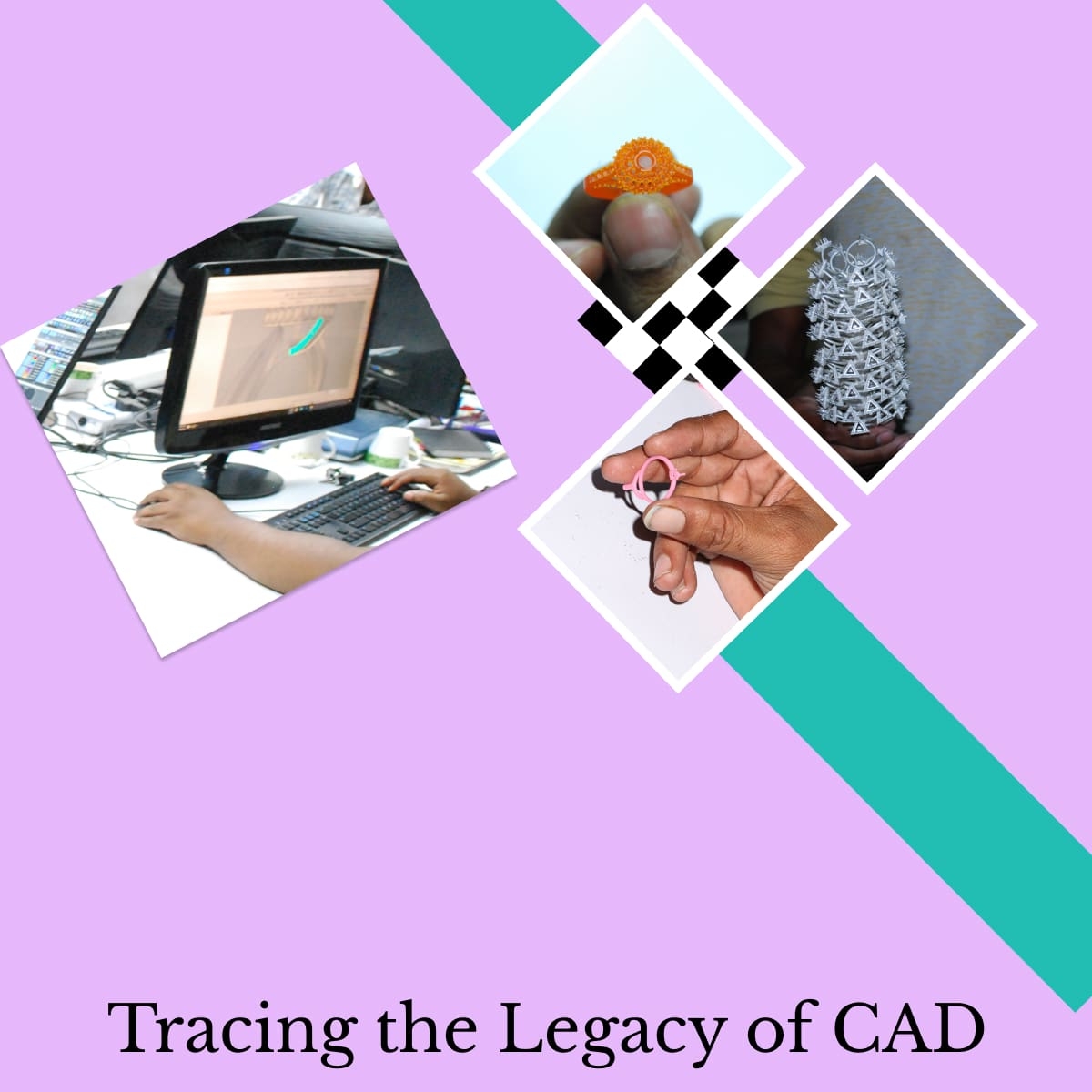 During the 1970s, the first Computer-Aided Design (CAD) programs were created. However, they were only qualified to develop 2D drawings, which were similar to hand-made graphics at that time. The initial programs revolutionized how the manufacturing and construction endeavors considered design despite being necessary. Research shifted from 2D to 3D design creation, and by the late 1970s, early solid modeling software was presented, allowing developers to merge essential geometric figures.
Over the 1980s, 3D modeling emerged as new theories and algorithms evolved. As the decade progressed, solid modeling technology for rendering 3D designs was blended into new CAD programs. During the 1990s, personal computers were strong enough to keep CAD software such as AutoCAD a household name for designers across all industries. CAD training became identical to architecture activity, and programs grew increasingly and became user-friendly.
Today, CAD programs concentrate on automating various design and manufacturing elements, which improves speed and efficiency and develops new algorithms. The foremost CAD software was Sketchpad, which Ivan Sutherland made in the early 1960s as part of his Ph.D. thesis at MIT (Massachusetts Institute of Technology). Sketchpad was incredibly creative because it let the designer interact with the computer graphically by using a light pen to draw on the computer's monitor. It was a decisive step in the right direction in Computer-Aided Design, permitting a more automatic way of making digital designs.
After going through the history of CAD and how it emerged according to demand and time, we must know about the process of CAD.
Uses, Types, and Examples of CAD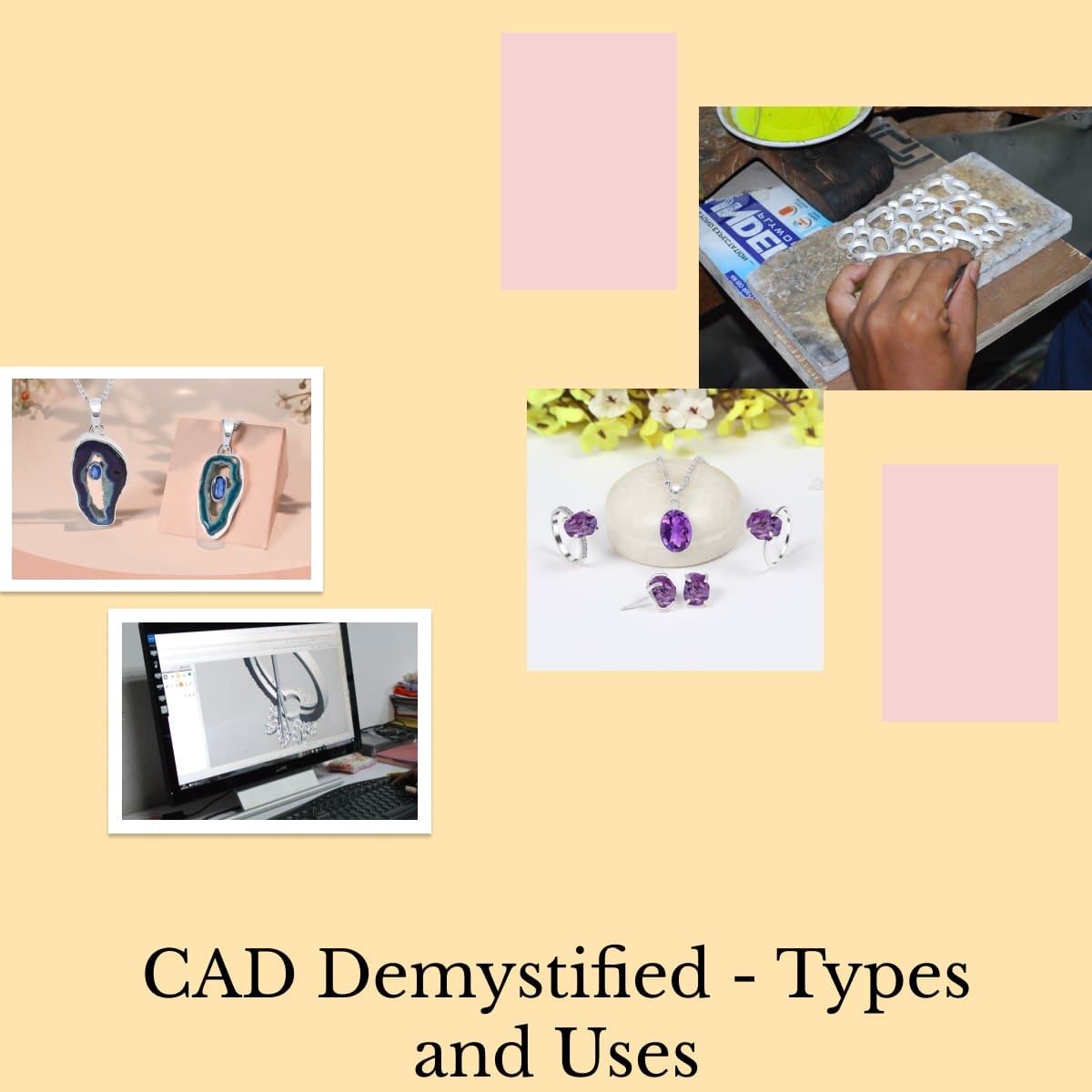 CAD is nowadays taking place in every such field that requires human assistance. It makes human work easy and less complicated. The Computer-Aided Design technique offers unlimited options for creativity. Developers can change the finishing, size, shape, color, or further elements to create a unique specimen. CAD is used in almost every field worldwide, such as architecture, manufacturing, engineering, and city planning, as well as graphics, drafting, fashion, interior, game, product designing, etc.
Also, some of the most common CAD software examples are: Matrix, ArtCAm, JewelSmith, DelCAm Designer, MicroStation (presented by Bentley Systems), Tinker, AutoCAD (provided by Autodesk), CorelCAD, BlenderCAD, IronCAD, FreeCAD, CADTalk, SolidWorks, SolOnshape, RhinoGoldCAD, Catia, LibreCAD, OpenSCAD, Vectorworks, Inventor, Solid Edge, and Altium Designer.
The Types of Computer-Aided Design Techniques Are As Follows:-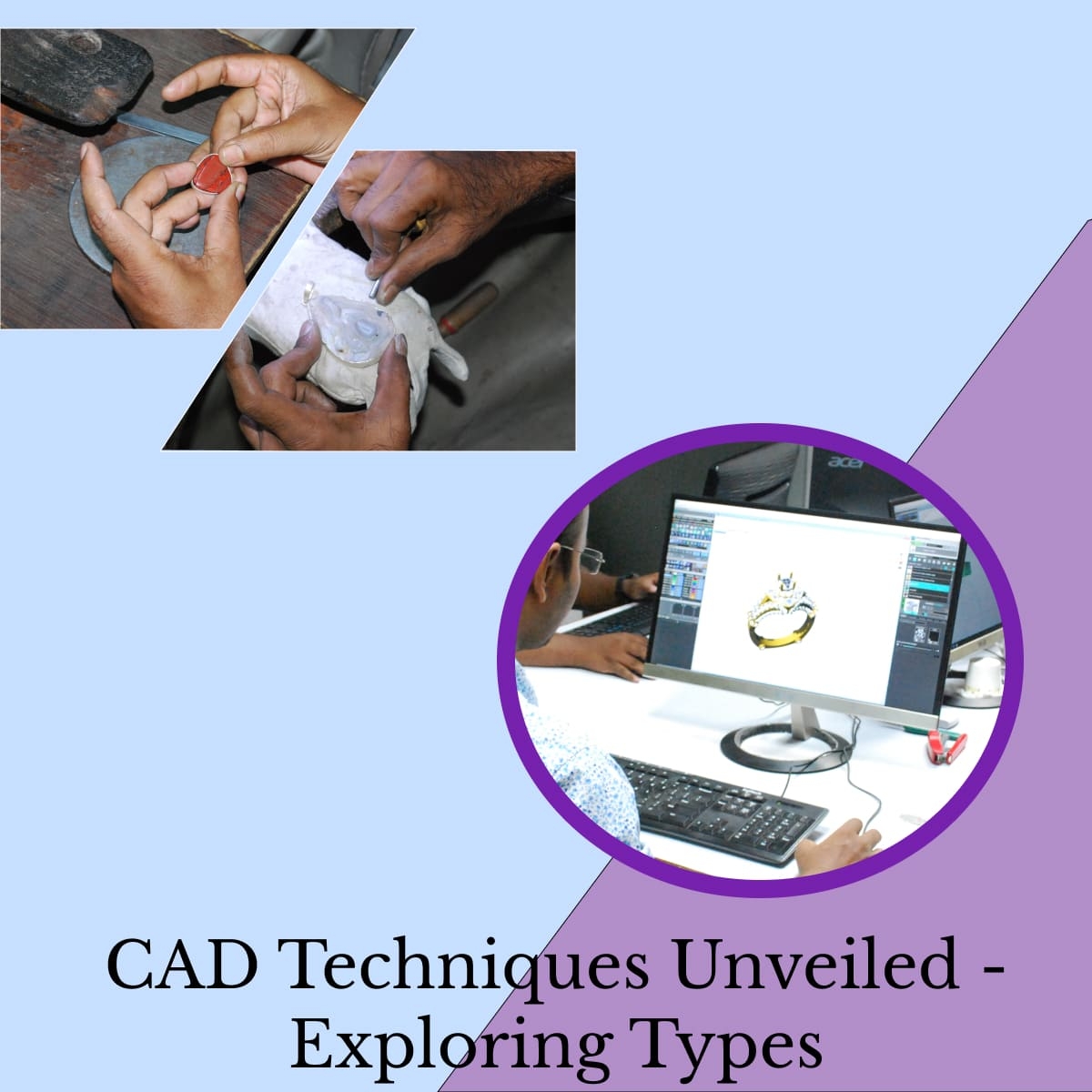 1. 2D CAD:-
The industry's first CAD program was created in early 1970. Internal technologies were developed by large aerospace, engineering business, and automotive to self-operate mind-numbing casting jobs. 2D CAD uses fundamental geometric shapes, such as rectangles, lines, circles, etc. Some of the well-known 2D CAD applications are - CATIA v4, CADkey, AutoCAD, and Medusa.
2. 2.5D CAD:-
2.5D CAD is a mid-level CAD between 2D and 3D. They illustrate the deepness of things; this kind of CAD delivers multicolor models. If the object is 3D, there cannot be any overhanging regions, which is suggested when a surface is defined as 2.5D. The item's height (i.e., thickness or depth) per place is generally described using an outline map for this type of object. However, they appear to be on separate planes, Z-levels.
3. 3D CAD:-
The purpose of 3D CAD is similar to 2D CAD, but what sets it apart is that 3D CAD presents a naturalistic description of the CAD model. 3D models can be considered and revolved in all the axes. The types of 3D CAD are classified into three categories:-
Solid Model:- Solid modeling software can automatically calculate object dimensions as it creates them.
Surface Model:- Surface Model is a modeling software where you can review and change any step in the modeling method without beginning the model.
Wire-frame Model:- The wire-frame Model compares a whole object made of wires with the background observable through the skeletal frame.
4. CAD: Neutral File Formats:-
Such CAD file structures will be used only with the software it arrives with. They cannot be shared with any other software that comes with their CAD formats. Today's most famous CAD-neutral file types are STEP, IGES, 3D PDF, JT, STL, ACIS, PARASOLID, and QIF.
5. CAD: Native File Formats:-
These file formats are designed to be shared among different software, increasing integration. "Native CAD Formats" are file types exclusive to specific CAD applications. These files are typically only viewable with the same program that created them.
Advantages Of CAD Jewelry Designing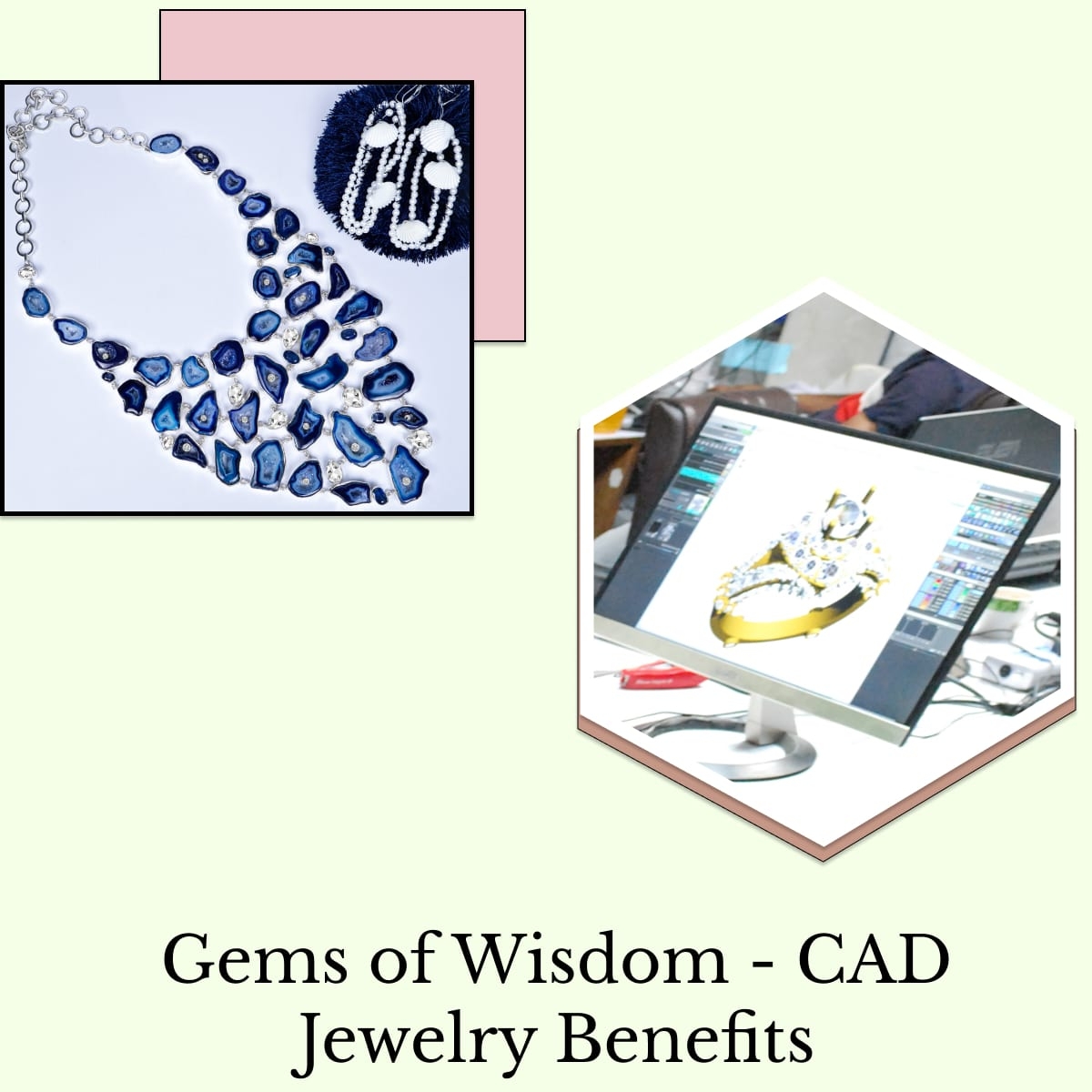 By utilizing the strength of CAD, jewelry creators can create attractive, memorable, and high-quality jewelry designs that serve their consumers' ever-evolving likes and affections. Some advantages of CAD designing in the jewelry industry are:-
CAD technology has enhanced the world of options for customization in jewelry design. Clients eventually start desiring unique and stunning kind designs that display their class and preference. CAD software lets the designers create custom designs according to each consumer's exact likes, from the choice of materials and gems to the complicated details and prevailing style of the jewelry.
Creating authentic models using CAD technology can help deduct material costs, as designers can estimate the amount of gemstones and metals needed for a piece more accurately, diminishing waste and ensuring optimum use of resources. Lowering costs is primarily important in the jewelry industry, where the price of precious metals and gemstones can be high.
CAD technology has simplified the jewelry design process, making it more time-efficient. Traditionally, hand-made designing methods require a lot of time, as designers can manually sketch and refine their ideas. With CAD software, designers can quickly create and revise digital standards, mainly lessening the time required to complete a design.
Jewelry makers benefit particularly from CAD software's remarkable accuracy. Performing intricate details and precise measurements can be challenging when creating by hand. In contrast, CAD software makes it easier to create complex designs with precision, resulting in a finished product of higher quality with more occasional mistakes and imperfections.
CAD designing leads to better collaboration and communication between the manufacturer, designer, and client, which leads to transparency among them. This technique enables clear communication and ensures the satisfaction of everyone included in this process. It also includes generating abilities, which allow designers to make realistic images and 3D animations of their designs.
Process of CAD Jewelry Designing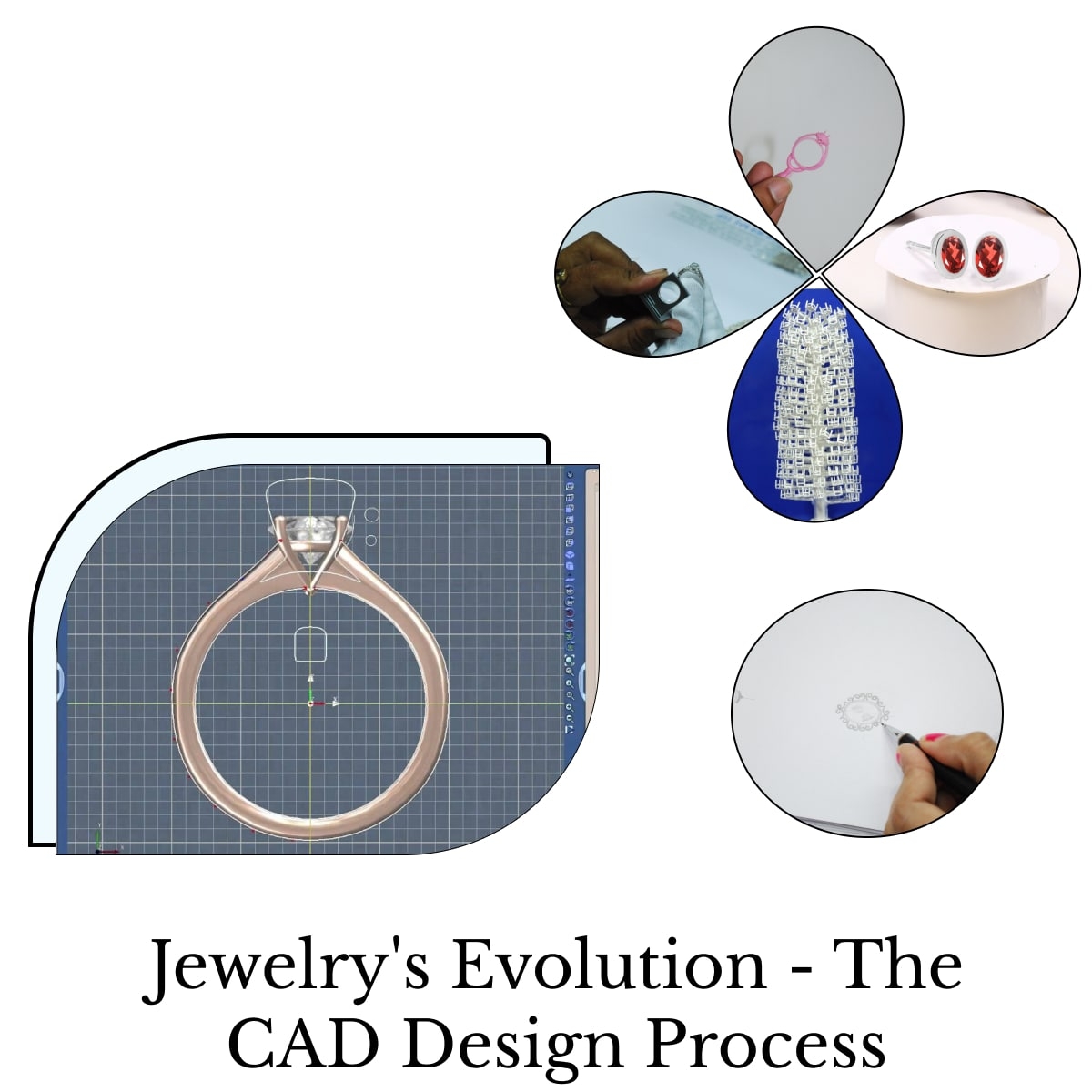 Making CAD jewelry design that will take your jewelry to the next level requires going through the complete steps to give the output. Let's study the step-wise CAD jewelry designing process.
Step1:- 3D Wax Printing Of Your Jewelry
In the first step of this process, 3D printing tools are used to make a model made up of wax, which usually takes up to 48 hours. This cutting-edge technology allows you to transform your designs into tangible pieces. With 3D wax printing, you can bring your unique and intricate jewelry ideas to life.
Step2:- Making a Metal Model From a Wax Model
In the second step, the jewelry design has to go with the casting process. This casting process is known as Lost Wax Casting. This process includes melting the wax and replacing it with molten metal to create the preferred jewelry shape. Now, your item resembles the jewelry found in the stores.
Step3:- Assembling the Jewelry
After passing the designing and casting steps, the final stage of jewelry can take three days to three weeks. Then, the jeweler purifies the main structure of your product. The design is now converted from CAD to metal; the jeweler must confirm that it supports the gemstone or needs further modification.
Step4:- Setting up of the Stone
Finally, the gemstone gets placed on your piece in this step. It is placed at the center of the mount carefully. They then set each stone using a microscope. If side stones are used, the jeweler must drill them before placing them with utmost care.
Step5:- Giving Proper Finishing
A polisher ensures the metal is polished to perfection and gleams in the final stage. Any final touches, such as impressions, are added. Finally, the jewelry undergoes a thorough examination to ensure a smooth production process and to check every detail.
In this blog, we learned everything related to CAD designing and its process and significance in the jewelry industry. In today's highly competitive world, where digitization is the benchmark, you must have exceptional pictures and animations of your creations to stand out. The Computer-Aided Design (CAD) technology allows you to recast your imagination into reality quickly, conveniently, and cost-effectively.