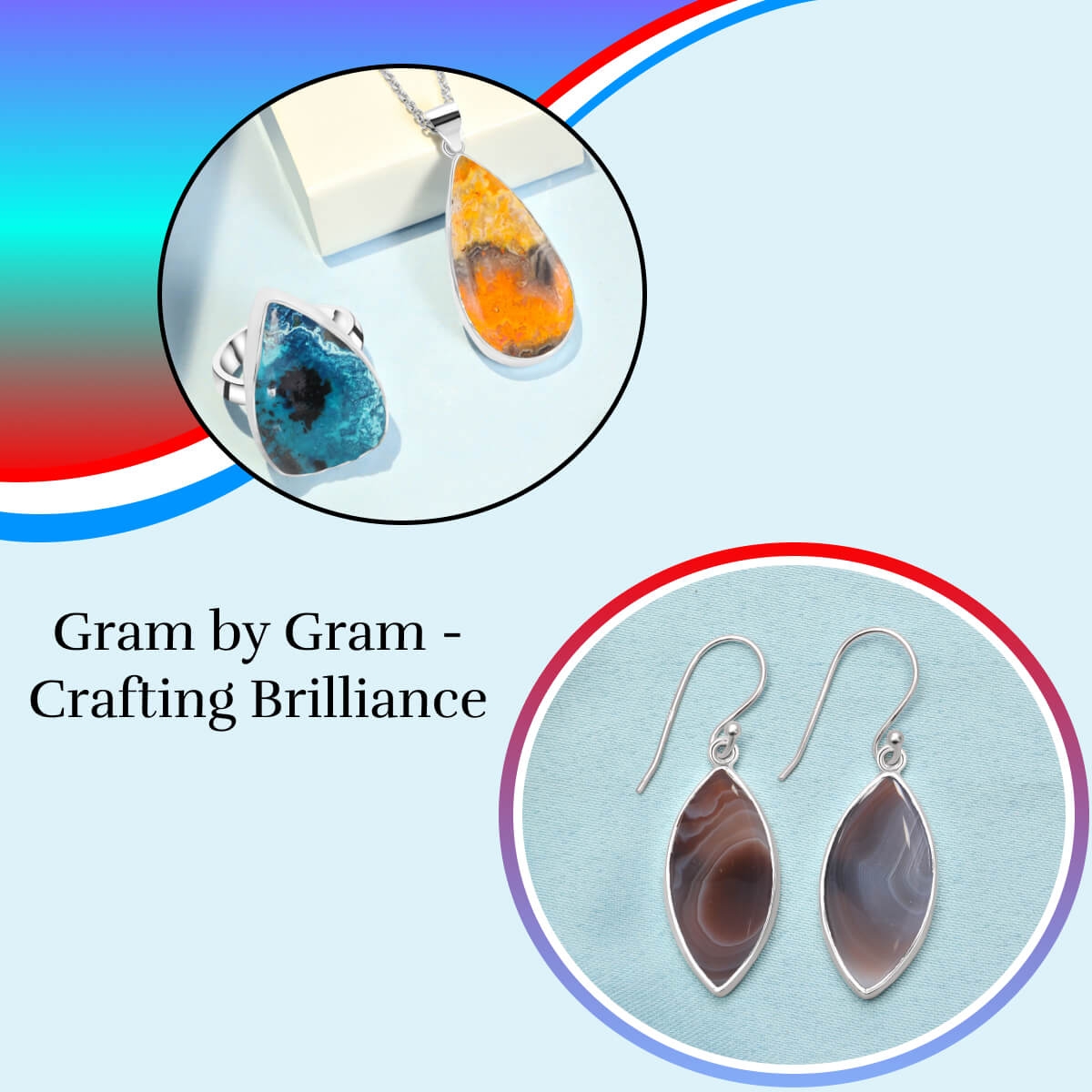 If you want to understand jewelry by gram, then imagine browsing through a catalog of jewelry where the price of the jewelry is not displayed by pieces, which is the traditional model of selling jewelry, but rather, it is displayed by weight. How? Well, the wholesaler who is supplying you with wholesale gemstone jewelry to meet your retail requirements has categorized the jewelry into lots, each having its different total weight. The wholesaler sells you an entire lot (or set) of exquisite jewelry based on the total weight of the lot, and since you are buying jewelry in bulk, you get more for less.
When you purchase jewelry in grams, the price of each piece (like a pendant, ring, or earring) in a lot is based on the weight of the piece in grams. The key benefit of buying jewellery by gram is, that since you are purchasing wholesale jewelry in bulk (because in jewellery in gram, you are purchasing an entire lot as opposed to an individual piece), the jewelry becomes more economically viable. And since the more jewelry you buy, the less it costs, jewellery by gram is considered to be more pocket-friendly. At Rananjay Exports, you can buy all types of jewelry in gram – from pendants by gram and necklaces by gram to rings by gram and earrings by gram, we sell it all. Does the way of purchasing jewellery by gram remind you of your childhood, when you used to go to the candy store with your parents and buy the candy by the pound? We bet it does.
Many wholesalers, as well as gemstone jewelry manufacturers and gemstone jewelry suppliers, use this way of selling jewelry where they don't sell jewelry by piece, rather they sell jewelry based on its weight in grams. Typically, these wholesalers, manufacturers, and suppliers sell 6 to 18 pieces of jewelry in one lot. If you want to customize your lot, because you are placing a big order, you should ask the wholesaler if he can create a customized lot for you. Most of them will agree with your requirements, as well as give discounts because your order value is quite considerable.
Why Should You Buy Silver Gemstone Jewelry in Gram?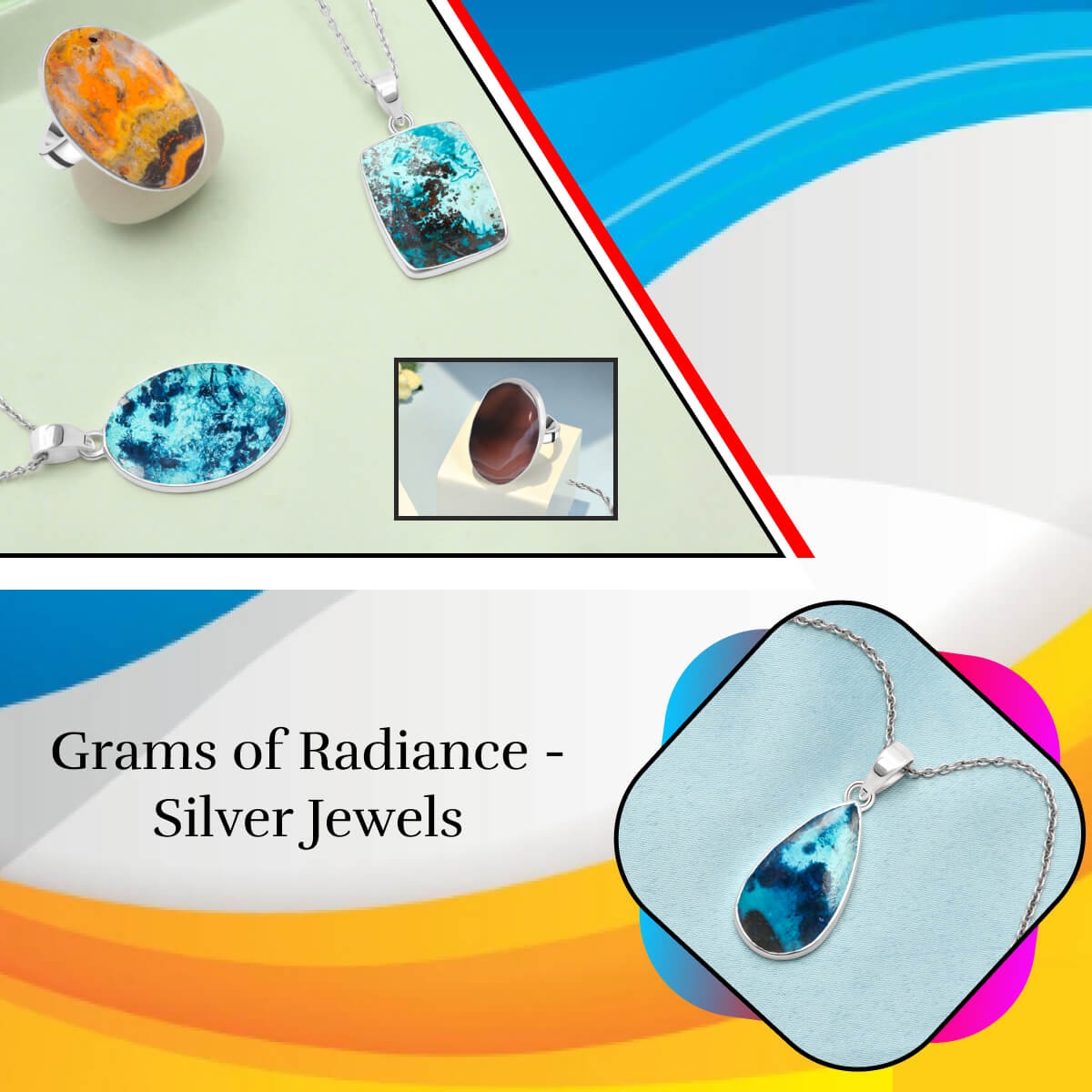 Are you someone who wants more control over the cost of the gemstone jewelry you buy? If yes, then purchasing jewellery in Gram is an excellent avenue for you. Most wholesalers segregate their jewelry based on the grade of the gemstone the jewelry has. This is why, the higher the grade of the gemstone, the more costly it becomes. You can control the cost of the gemstone jewelry you buy from your wholesale gemstone jewelry manufacturer and supplier by opting for a lesser grade, like, opting for AA instead of AAA.
Another benefit of purchasing jewellery by gram is, that you can get the jewelry in larger quantities if the demand for that type of jewelry is high. Let's say, suppose the demand for moonstone jewelry has skyrocketed in the month of December because moonstone has picked up the trend. Many celebrities are wearing moonstone jewellery, which influences the sentiment of the public, and now, people are looking to buy moonstone jewelry.
In this case, you can order jewelry in grams, in greater volumes, so as to meet the rising demand. You can even order multiple lots (or sets) of jewelry that is being sold by gram. In case of a requirement for jewelry with a particular design in bulk, you can go through the route of custom jewelry. You can order custom jewellery that comes in that particular design, and ask the wholesaler to price the jewelry in grams. You can make a huge profit in this scenario, as the cost of jewelry will be less (as you are purchasing jewellery in grams) which will allow you to operate at greater margins.
Lastly, many wholesalers, gemstone jewelry manufacturers, and gemstone jewelry suppliers offer great benefits when your order value is large enough. From free shipping and reward points program to amazing bulk discounts and faster order completion (because of the order being prioritized) – there is a wide array of benefits that encourage jewelry retailers to buy in bulk. And, when purchasing jewellery by gram, your order value is likely to be large, because here, you are buying an entire lot of jewellery. This is why, purchasing jewellery by gram comes with a lot of benefits.
Things To Keep In Mind When You Buy Jewellery In Gram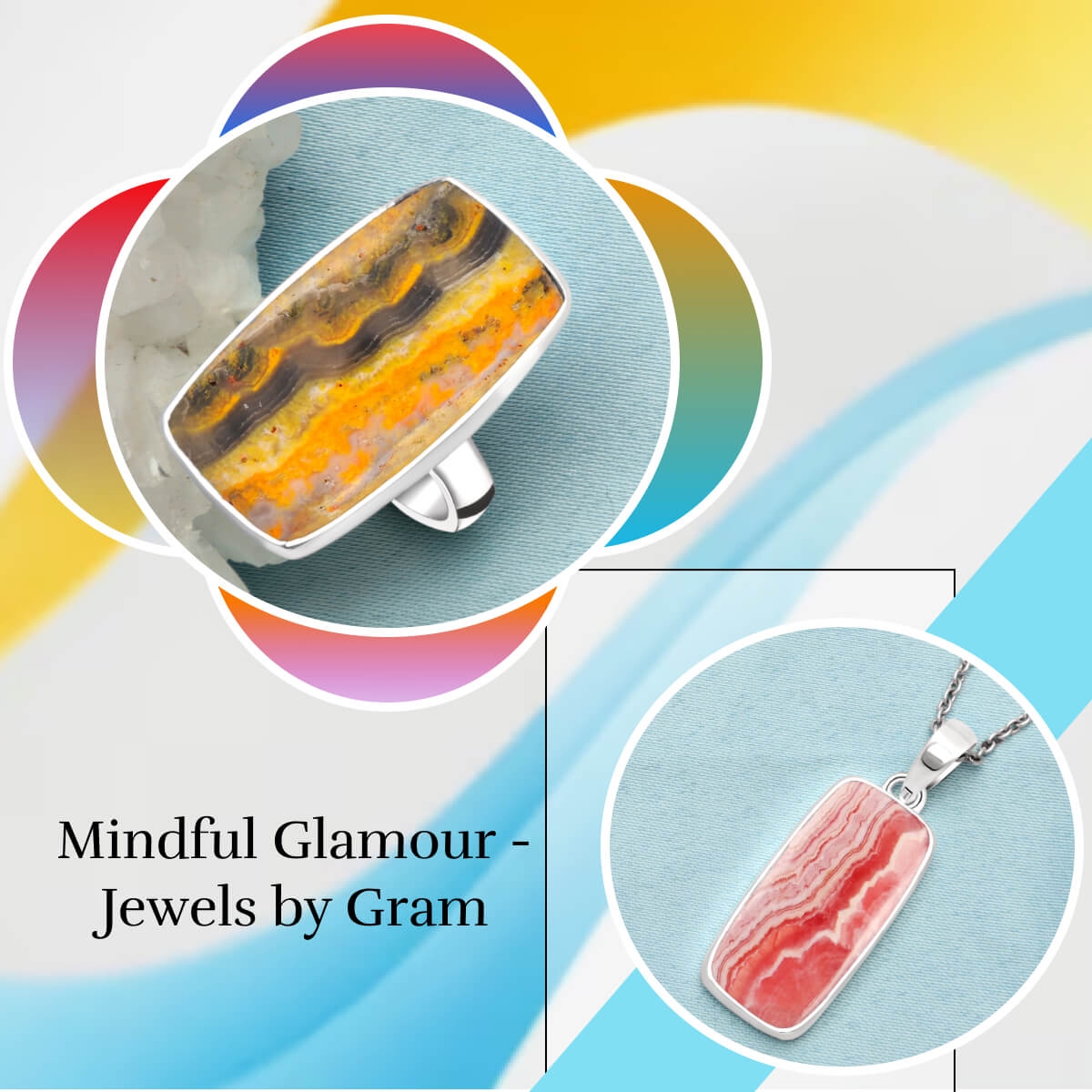 If you are buying jewellery by gram, then look at the important metrics of the jewellery. In the case of Rananjay Exports, we mention the following four things about the jewelry:
a) Total weight of the lot (where the lot has 6 to 18 pieces of jewelry in it)

b) Price of jewelry per 1 gram of jewelry

c) Total number of pieces of jewelry

d) Average price of jewelry per piece

e) Price of the entire jewelry lot
In the above metrics, the most important metric is the average price of jewellery per piece. By looking at this metric, you can find which jewellery is more expensive and which jewelry is pocket-friendly. In case you are looking at the website of some other wholesaler, then you can easily calculate the average price of jewelry per piece by dividing the price of the entire jewelry lot by the total number of pieces of jewelry available in that lot.
Don't select the jewelry only by its look. Ask the wholesalers about the specifics. What kind of specifics? Well, you should ask many things about the jewelry from the wholesaler. Things like is the gemstone treated or artificially enhanced, what is the grading of the gemstone used in the jewelry, the type of jewelry in which it is classified (such as casting jewelry, designer jewelry, handmade jewelry, etc.), the base metal of the jewelry (like 925 sterling silver, 999 silver, etc.) and the type of plating (such as rhodium plating) play an important role in determining the actual worth of the jewelry.
We know that when you shop for jewelry in gram, you are buying in bulk. This is why, you need to consider the purpose and use case of the jewelry. Every gemstone has its different properties, and they all have different care instructions. For instance, turquoise jewelry is fit for dry weather, but it won't do great in humid weather. Conversely, opal jewelry does well in humid weather, but in dry weather, the jewelry won't sustain in good condition for long.
If you are purchasing rings in grams, clarify the ring size. The ring sizes of the US and UK are different. US ring sizes are typically represented by numbers (which range from 1 to 16), while, on the other hand, the UK ring sizing is denoted by letters that range from A to Z. Similarly, if you are purchasing bracelets in gram and necklaces in grams, clarify the clasp type with the wholesale gemstone jewelry manufacturer and supplier.
Lastly, if you are worried about getting duped and you don't trust the wholesaler, thinking that he would provide you with a gemstone other than that which he mentions on the website, ask for certifications of authentication for the gemstone that is being used in the jewelry. A certificate from a reputable gemological laboratory would authenticate the quality and grade of the stone, and relieve you of any worries that you have.
Why Shop from Rananjay Exports
Rananjay Exports is India's largest and most well-known wholesale gemstone jewelry manufacturer and supplier that is based in Jaipur, India. We have been dealing in gemstone jewelry as well as sterling silver jewelry since 2013. We have been providing wholesale jewelry at reasonable price points to more than 2000 customers worldwide. Our gemstone jewelry collection is available in 250+ different gemstones, such as larimar, Libyan desert glass, moldavite, ruby, moonstone, agate, garnet, opal and much more. We also have sterling silver jewelry which is made of 925 sterling silver in various categories such as alphabet jewelry, chakra jewelry, birthstone jewelry, and sea life jewelry.
In order for you to shop with us, you need to register on our website with your company information and some basic details. After confirming your account and verifying your details, you can shop with us. We offer many benefits, such as bulk discounts, free shipping on orders above 500$, express shipping through FedEx and UPS, and much more. If you need any sort of help, mail us at info@rananjayexports.com or give us a call or text at (+91) 9116124275.