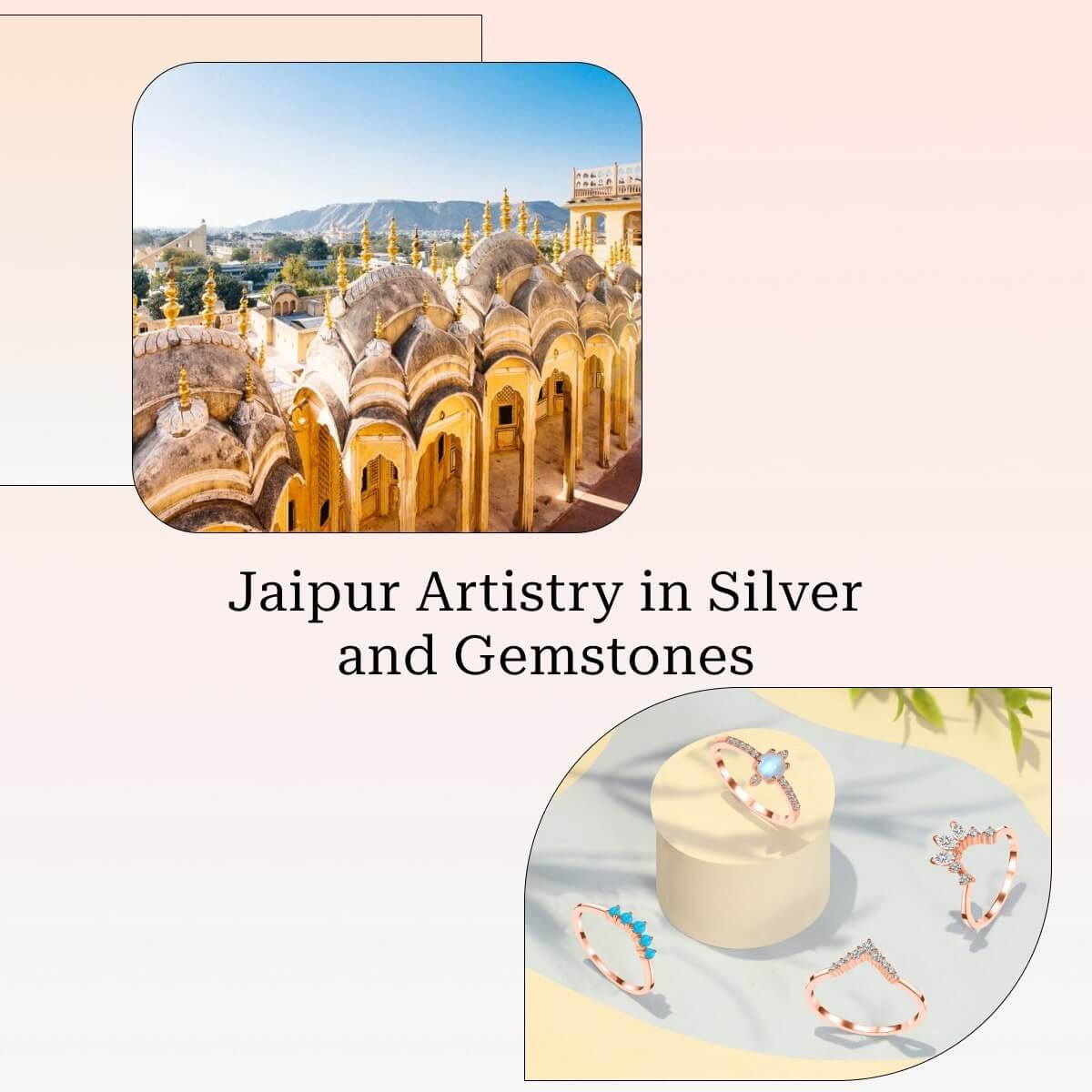 Jaipur, known as 'Pink City' and 'The Paris of India,' is one of my favorite cities. The remarkable history tempts me and brings a lot of tourists every year. Jaipur is also well-known for its majesty, architecture, splendors, culture, heritage, customs, artistry, and the blend of modernity with traditions. Maharaja Sawai Jai Singh founded the City of Jaipur in 1727, now the capital of Rajasthan, India. The Jaipur City got its name the "Pink City" because of the exquisite pink color smudged by Maharaja Ram Singh of Jaipur in 1876. It was accomplished to showcase the conventional color of hospitality when the Prince of Wales and Queen Victoria called India. Moreover, the Pink City of India was specified as a World Heritage Site in 2019 by the UNESCO World Heritage Committee.
The traditions and craftsmanship have been transmitted from generation to generation and followed for a long time. Along with time, many things lost their way, but Jaipur never forgets its roots. You can find love for traditions, culture, and heritage within the people of Jaipur, consistent even in this modern time. And everything is being followed nowadays too. Similarly, Jaipur has an incredible and astonishing history related to artistry, craftwork, handmade work, and jewelry, which can be seen on the streets of this city. That's why Jaipur is not only famous for buildings, monuments, forts, palaces, etc. but also for its gemstone jewelry and other traditional handmade jewelry. Due to the exquisite range of gemstone jewelry available in Jaipur, it is well known as "The Gemstone Hub."
Credit for Jaipur's status as a city of artisans and gemstone hub goes to its founder, Maharaja Sawai Jai Singh. He stood as a generous supporter of the skills. He invited the most serviceable crafters from Benaras, Delhi, Lahore, Kolkata, and all over India to recompense in Jaipur and communicate their acquaintance with the regional artisans of Rajasthan. In this blog, we will discuss why Jaipur is the best place for silver gemstone jewelry and about Rananjay Exports, one of the best silver gemstone jewelry merchandisers.
Reasons to Purchase Gemstone Jewelry from Jaipur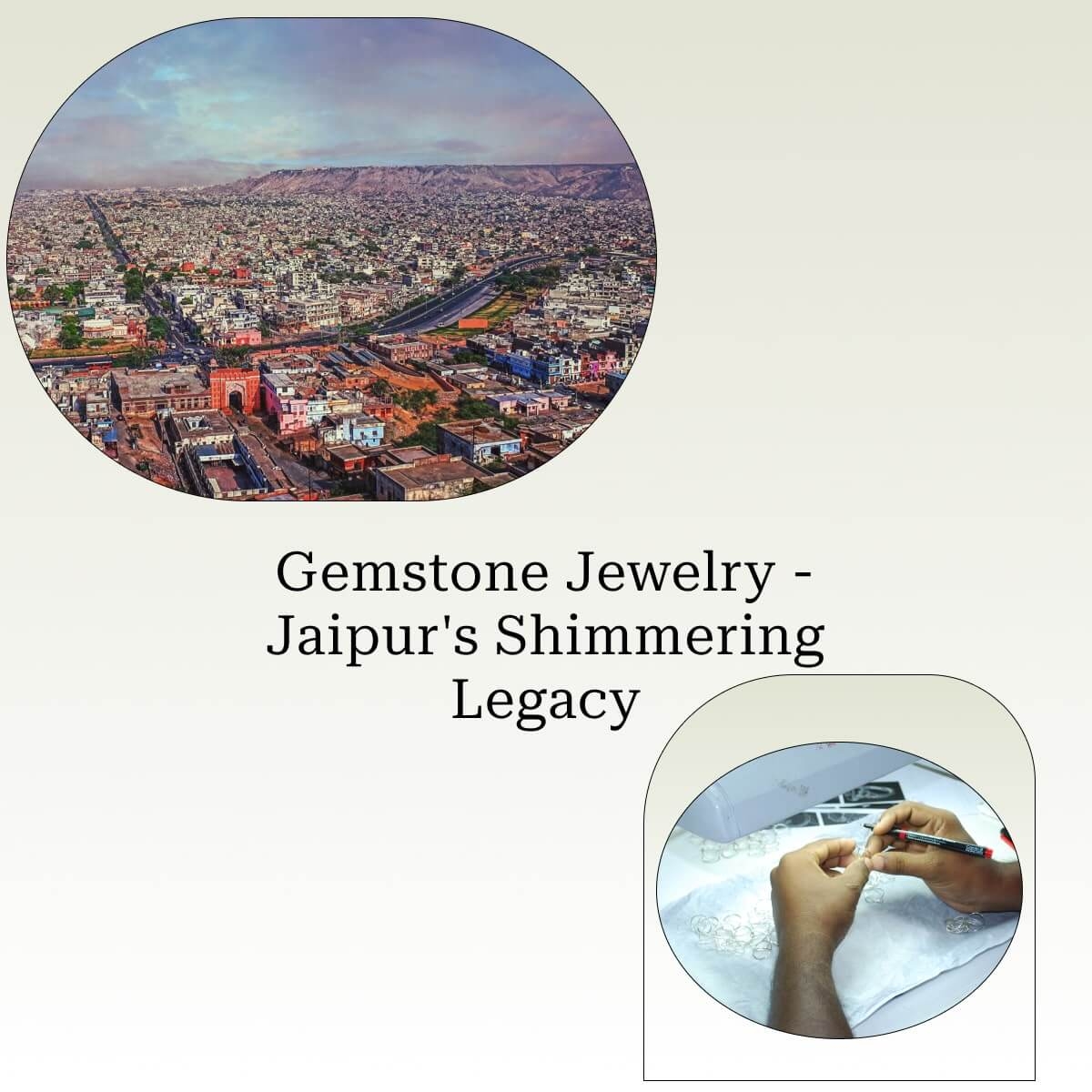 Jaipur is a notable hub for carving and polishing lovely and reasonable gemstones. The reasons behind purchasing gemstone jewelry from Jaipur are explained as follows:
Jaipur is also known as 'The Gemstone Hub' or 'Gemstone Capital of the World.' The city attracts clients and tourists from all over the world due to the wide variety of precious and semi-precious stones.
If you are exploring the best quality and unique gemstones available in many colors, Jaipur is the ideal spot to find. The gems available in Jaipur are of outstanding grade and quality, and specialists can identify the precise ones.
Jaipur is famous for its limitless choice of precious and semi-precious gemstones, making it an excellent place for passionate lovers of gemstones and anyone curious to buy them.
Jaipur's jewelry market has lower labor costs than other markets, which leads to low prices of gemstones and gemstone jewelry. This advantage makes Jaipur an ideal place for small buyers.
Jaipur's gemstone and jewelry market is well-known for its reasonable cost approach. No one will charge you an extra amount unethically. The artisans, also members of the 'Jewelers Association,' ensure everyone follows honest practices.
Along with these, there are many other benefits and reasons to purchase gemstone jewelry from Jaipur.
Leads to Follow Before Buying Silver Gemstone Jewelry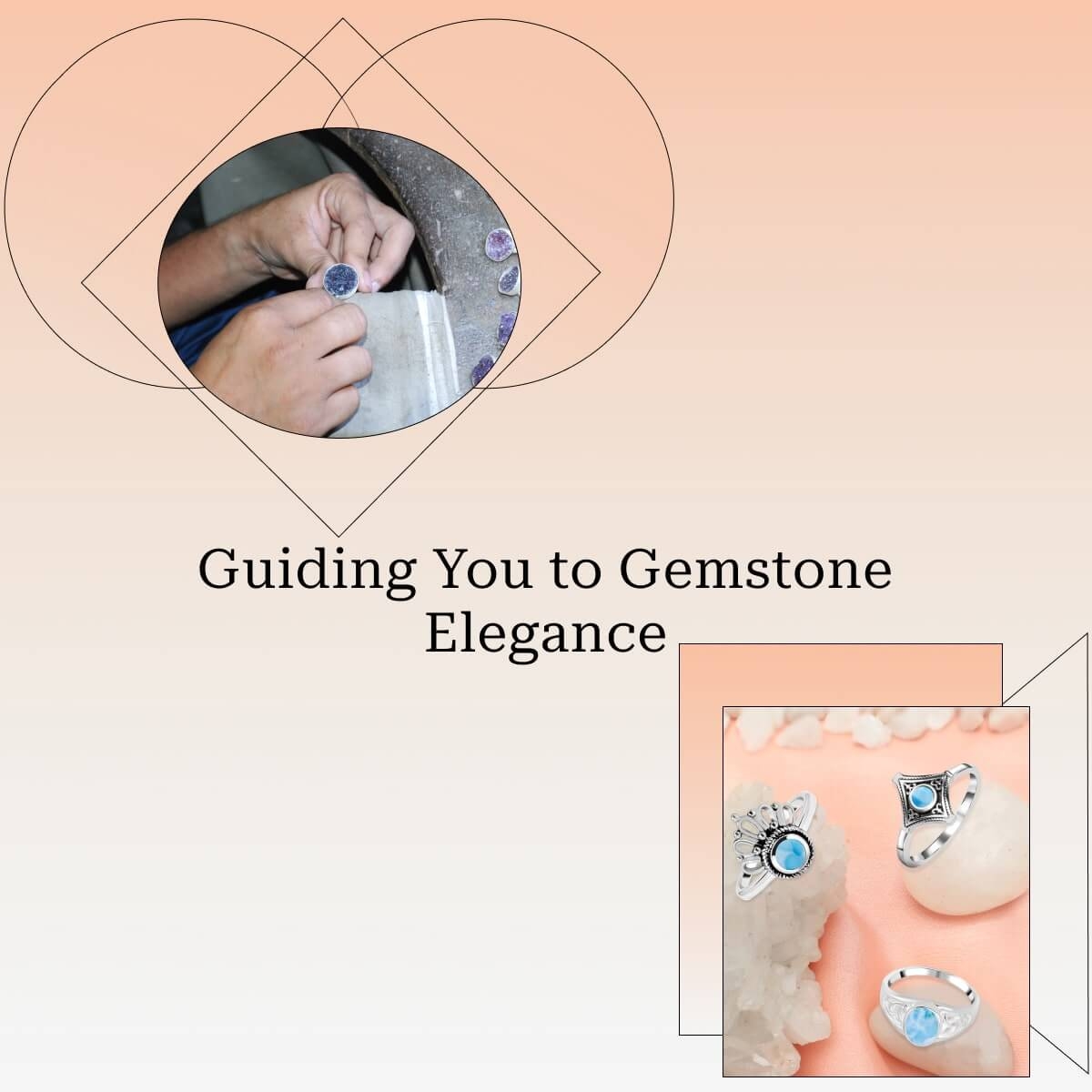 One must remember some essential points while buying silver gemstone jewelry or just gemstones. The points are explained below:
One must do the proper research before going to the jeweler. Do not unquestioningly believe the jeweler. If you have done research and gained knowledge about metal and gemstones, you cannot be fooled by the unethical jeweler.
The cost of gemstones depends upon their carat(weight) and kind. You should know the correct value of the jewelry you buy; at least maintain an estimated range before buying from anywhere.
Always demand for the certification. It means whenever you go to any showroom or shop, ask for a certificate of the shop or showroom and a certification for gemstone to check the authenticity of the gemstone and dealer.
Always insist the jeweler accurately computer-generated bill for your purchase. You must check all the details related to gemstones and jewelry mentioned there. Details such as carat weight, gram, and percentage must be on the bill.
Do not get stuck to a single shop only; move here and there, explore more places and markets, compare prices and quality, and then buy one with proper authenticity.
Sometimes, it is not essential to believe that only branded shops sell authentic products. You can find more authentic products at local stores and on the streets. So, don't follow the mass, and visit Rananjay Exports.
How Rananjay Exports the Best in This Industry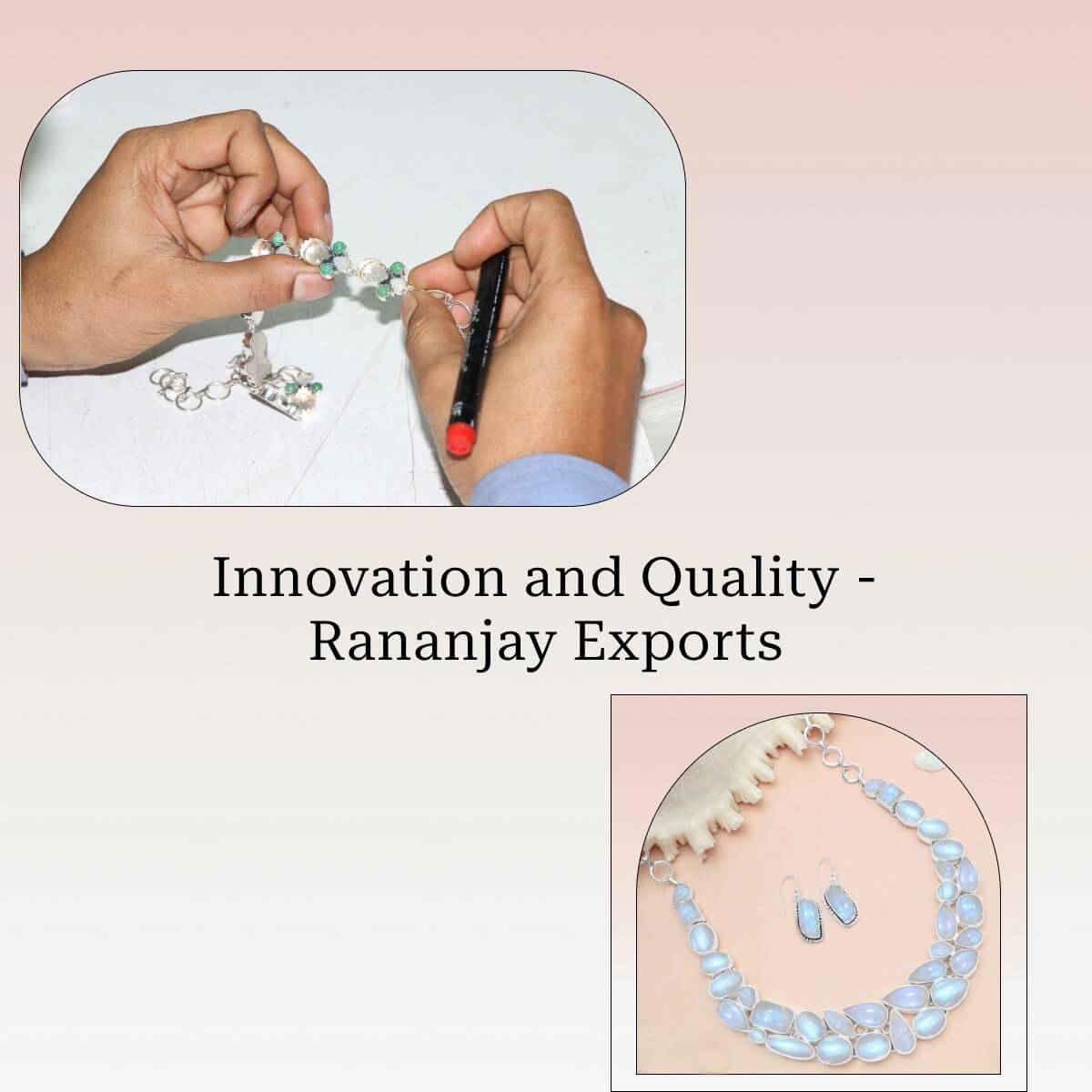 When I visited Jaipur, one of my friends living there suggested to go through the website of Rananjay Exports. When I checked, I found many astonishing things and offers they provide. Rananjay Exports is the trending and the best wholesale gemstone jewelry manufacturer and supplier. All products they deal in are engraved in Sterling Silver. Sterling Silver means 92.5% of silver combined with 7.5% of copper to form the purest possible form of silver. They have a wide range of silver jewelry, such as Alphabet Jewelry, Chakra Jewelry, Designer Jewelry, and many other options, including Gemstone Jewelry.
Gemstones are essential to enhance our daily lives, and it is scientifically proven. Rananjay Exports provides an extensive range of gemstone jewelry, which includes Gemstone Pendants, Gemstone Rings, Gemstone Earrings, Gemstone Bracelets, Gemstone Necklaces, etc. They deal in 200+ precious and semi-precious gemstones; some of them are emerald, sapphire, aquamarine, moonstone, citrine, peridot, and many more. All these gemstones are curated in sterling silver, giving an adorable range of products.
Rananjay Exports has so many satisfied customers. These customers always prefer Rananajay Exports, maintaining brand loyalty because they provide many offers, discounts, and authentic gemstone jewelry. We always try to improve and do our best with the guidance and feedback from customers. So, explore our wholesale gemstone jewelry collection now!