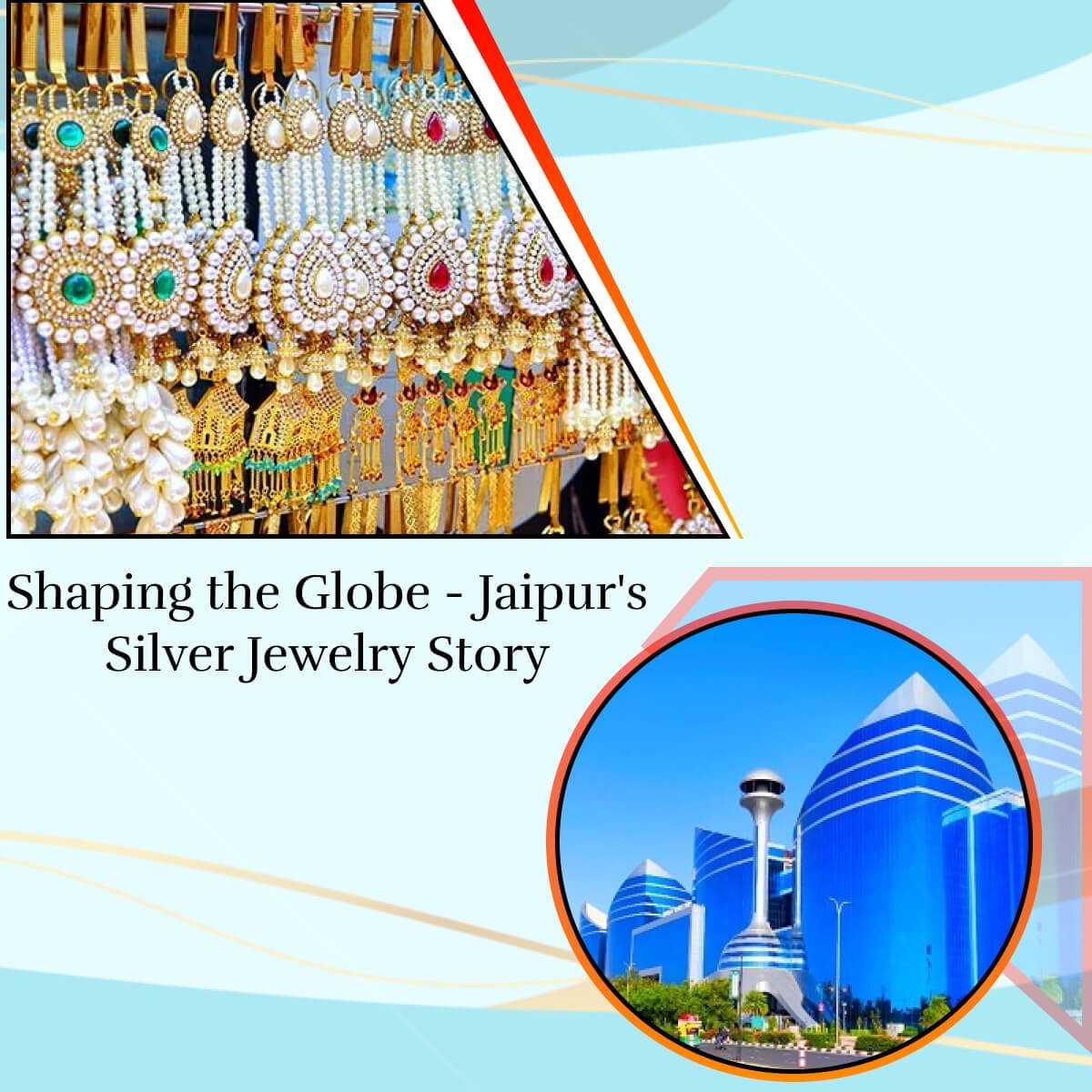 The capital city of the Indian state of Rajasthan, Jaipur, also known as Pink City, is world-famous for being the most prominent global exporter of handmade silver jewelry. The city is precisely renowned for its marvelous palaces, dynamic markets, and rich cultural heritage. The city is equally famous for a considerable variety of colorful gemstones and jewelry. These beautiful gemstones look more admiring when crafted in silver in thousands of remote workshops and emporiums that sprinkle the absolute geography of the Old City of Jaipur. There is a wide range of precious and semi-precious gemstones found in the city, such as ruby, sapphire, turquoise, labradorite, topaz, garnet, peridot, pyrite, amethyst, etc.
The incredible history of the city tells that the founder king of the city of Jaipur, Maharaja Sawai Jai Singh, invited talented jewelry makers from all over India and set up the industry of Gems and Jewelry. After some centuries, Jaipur has become world famous for its exquisite handmade silver jewelry. Jaipur's jewelry is massively dreamed of by everyone, from royalty to the ordinary individual in the Western world. If you have ever possessed silver ornaments from India, the probability is heightened that they were undoubtedly crafted in Jaipur. So, let's dive into the fascinating legacy of the Pink City and its never-ending affinity with handmade silver ornaments.
Abundance of Fashion, Inventions, and Historical Tales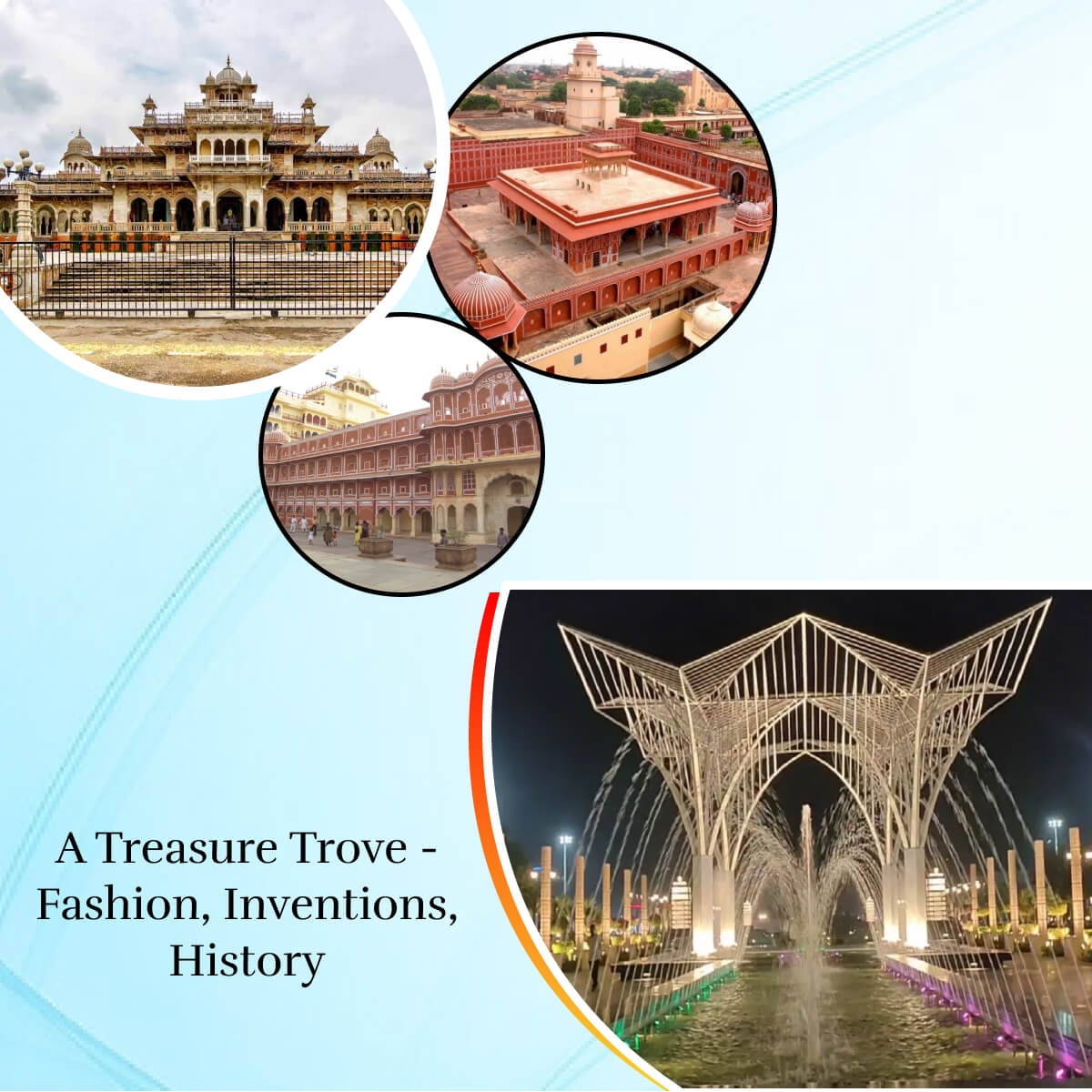 The Pink City Jaipur has a galore of beautiful inventions, astonishing styles, and stories from the history of handmade silver jewelry. All thanks to that vivid diversity, the entire state of Rajasthan has a number of genuine antique jewelry. Such as Thewa jewelry, Lac Jewelry, Meenakari jewelry, Polki Jewelry, Kundan jewelry, Jadau Jewelry, and Gemstone Jewelry. These jewelry have designs borrowed from the mythology, the life of the former royalty, and the regional culture of Rajasthan. Indian Silver Jewelry from Jaipur is unique in its wide variety of languages, styles, designs, and cuisines.
Similarly, the history of the silver jewelry of Jaipur is also unique. Maharaja Sawai Jai Singh, the founder of Pink City, presented the art of silver jewelry initiative to Jaipur with the help of a limited number of craftspeople invited from all over India. As some of the world's finest artisans were requested to settle here, they make the finest handmade silver jewelry. These crafters passed their jewelry-making expertism to their youngsters with little difference in the manner jewelry is being created, and the pattern continued via the ages.
The designs that inspire the beauty of handmade silver jewelry didn't only come from Rajasthan itself, as the culture and traditions of Jaipur have been exchanged with many people from different regions. You can find a touch of every Indian state and its culture in these beautiful jewelry pieces.
Chronicle of Handcrafted Silver Jewelry in India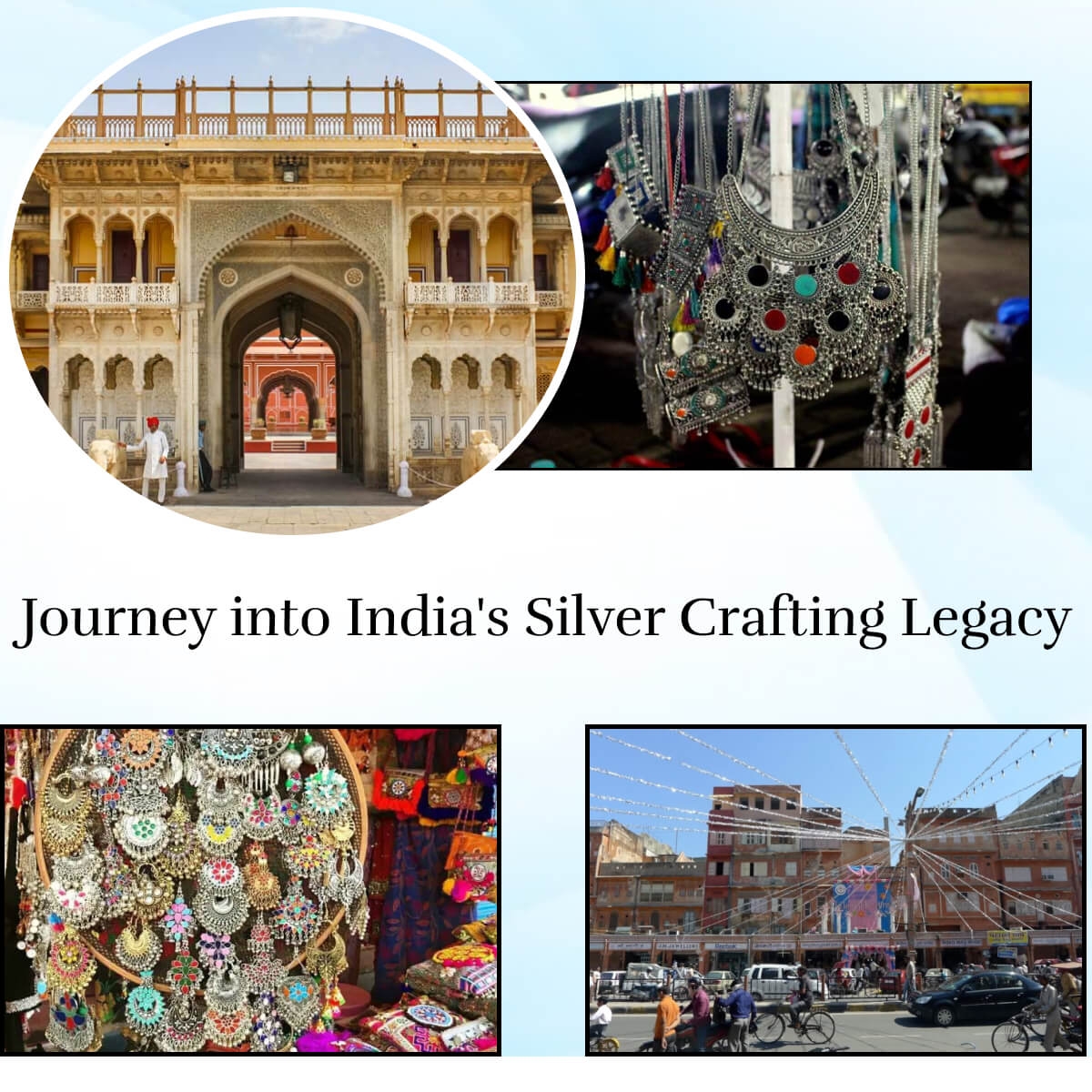 The silver jewelry has a significant influence on our customs and culture. In ancient times, silver was used to make attractive and distinctive jewelry pieces for both men and women. It is considered that silver has recovery capacity and is also worn as an emblem of high class and worth in society. During the times of the Mughal reign, the popularity for silver has increased. The Mughals were famous for their passion for jewelry. They introduced new designs and customs inspired by Turkish and Persian culture. The use of precious stones such as sapphires, diamonds, rubies, and emeralds in silver jewelry was also introduced by the Mughals.
In Modern times, the popularity of wearing silver jewelry is increasing on a high note. It is worn as a traditional attire for rituals, festivals, celebrations, etc. As the designs and popularity evolve according to time and demand, you can find a wide variety of silver jewelry, from simple to intricate designs. Today, people prefer machine-made jewelry, but wearing handmade jewelry has its eternity.
Narratives of Handmade Silver Jewelry Worldwide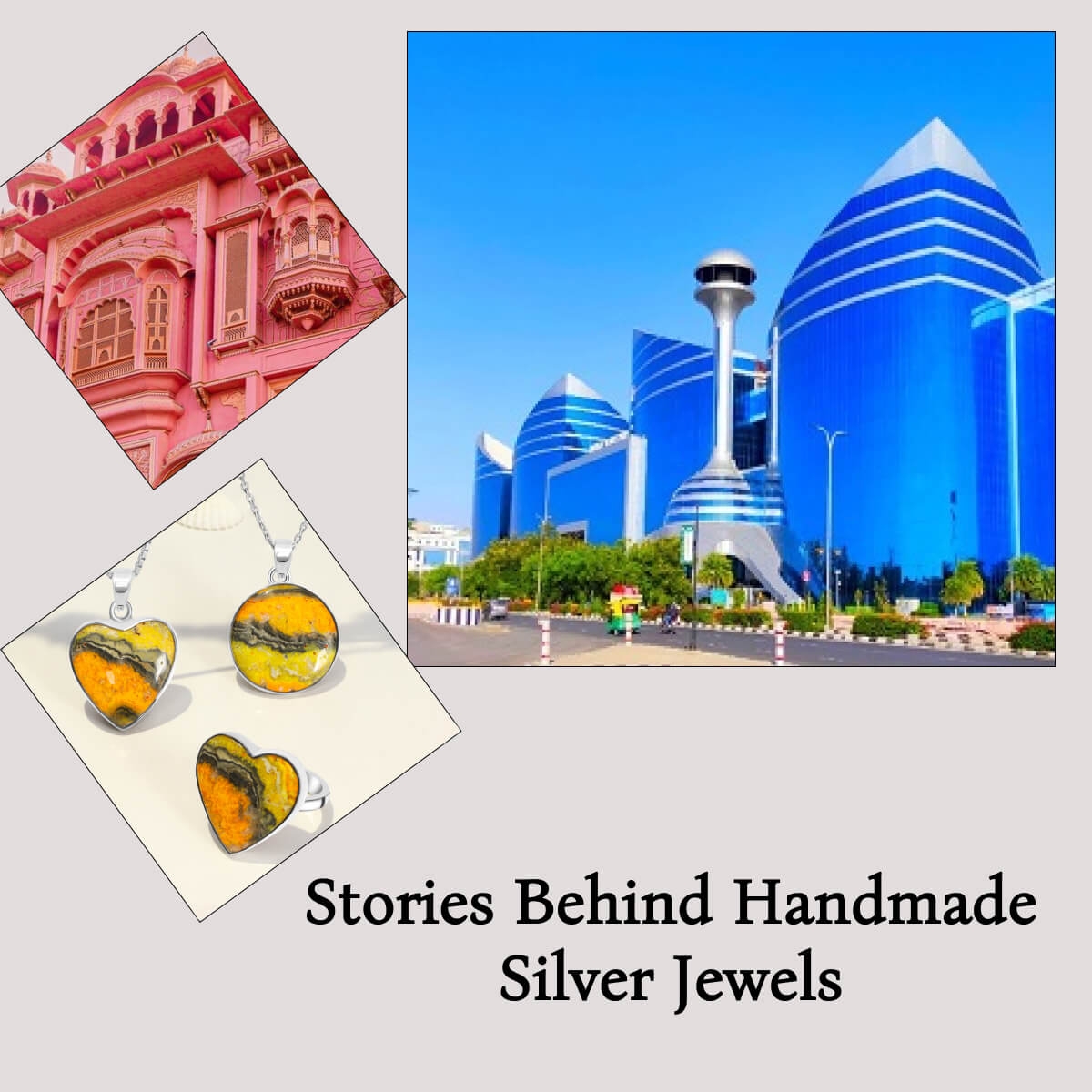 Silver jewelry has a great history around the globe, too. It has been used in many cultures, and each culture has its own design and preference. In ancient Egypt, we have seen references to silver in making currency notes. In old Turkey, Rome, and Greece, crowns and tiaras were made of silver and studded with charming stones.
During the Renaissance, silver jewelry was worn as part of intricate outfits and was used to create complex layouts inspired by natural things.
Whereas, in Modern times, silver is used to make elegant designs as well as elaborate designs for some special occasions.
An Epicenter of Handmade Silver Jewelry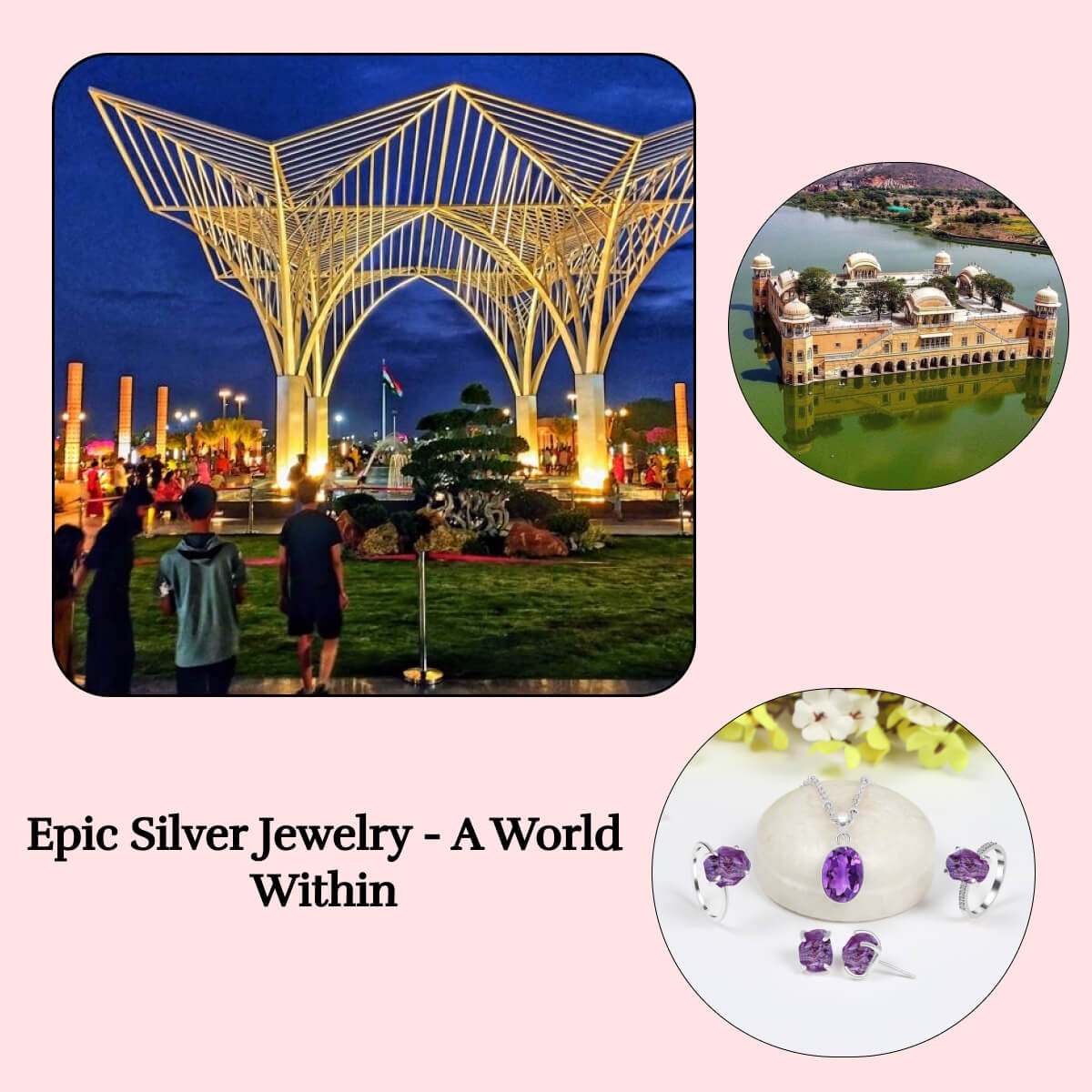 Throughout history, silver has been utilized to form stunning, detailed articles that retain our society and its customs. People will be amazed after knowing that twenty decades ago, handmade silver pieces of jewelry were sold within the local market of the city only, and only International tourists took home merely some jewelry pieces as souvenirs. But this industry took a drastic change in the 90s when the Indian Economy was established. Due to this, the handmade silver jewelry industry sized up its scale, and the demand and recognition for the technique and handiwork of jewelry creators from Jaipur has increased worldwide.
Besides Canada and the USA, Russia and China had become marketers of traditional handmade Indian silver jewelry. The demand for handmade Indian silver jewelry is increasing constantly, guiding many individuals to take these masterworks to various parts of the world and make considerable profits. Despite the hustle and bustle of jewelry making, including gem polishing, millions of dollars worth of deals are negotiated on a daily basis in international markets.
Conclusion
Jaipur, known for its rich cultural heritage and skilled artisans, is a hub of silver jewelry craftsmanship. The complex designs, detailed craftsmanship, and connection with precious gemstones make it a prize trove for jewelry lovers. As the city continues to move forward, it welcomes convention and creation, providing that its glittering heritage in silver jewelry may remain active and resume alluring the world. Whether you are a specialist in classic designs or a fan of modern fusion segments, Jaipur's silver jewelry will consistently allure you with its beauty and artistry.
So, the next time you visit the magnetic Pink City, don't miss the chance to explore its fascinating link with silver jewelry. It is a real testament to the city's artistic soul and its endless delight.