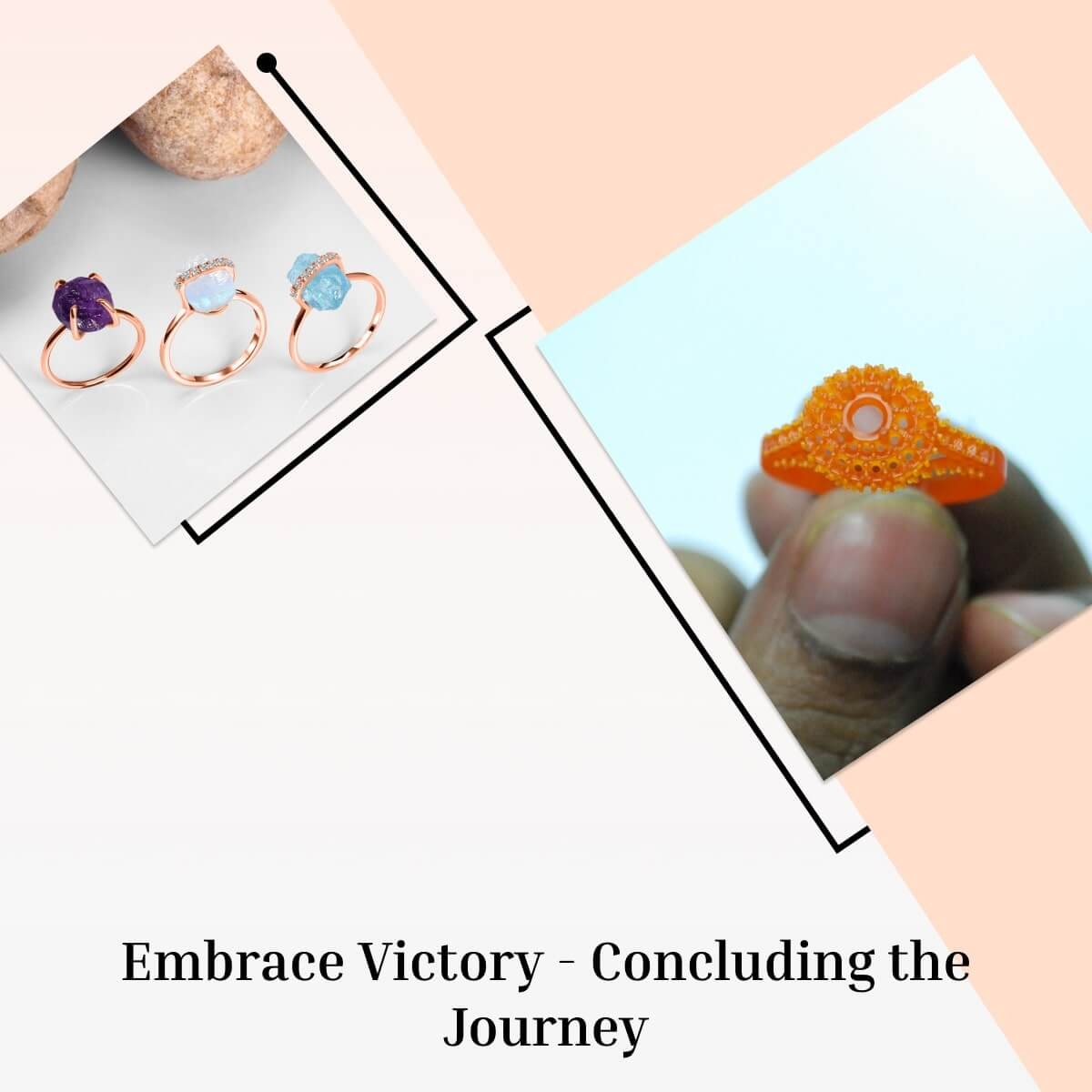 Overview
It's fashionable and stunning to wear custom jewelry. People adore and treasure this jewelry since it is frequently customized based on the preferences of the client. Making jewelry might seem like a challenging endeavor, but we will provide you enough knowledge to get started. We are experts in many things, including helping you design the jewelry of your dreams. Our professionals make it simple, and our nearby workshop and showroom allow you to observe the procedure firsthand. Small or large adjustments, such as using a different precious metal or adding your preferred gemstone, are excellent examples of how you may personalize your item.
Jewelry with a personal touch has been customized. The process of manufacturing the Custom Jewelry requires great effort and it takes time to find accuracy and precision in your work. The process involves CAD designing, Jewelry Quality Check, Lost wax process, Gemstone polishing, Jewelry Plating, Stone Setting and so much more.
If you include Custom Wedding Rings and Custom Engagement Rings to your jewelry creation. For more than 40 years, if you produce great personalized jewelry using our jewelry creation technique, you become a part of the community. This all started with your idea. We are ready to work with you to make your bespoke engagement ring fantasy come true when you enter our doors.
Our knowledgeable staff will guide you as you go through our extensive collection of engagement rings and as you customize and create your unique item. Once the design is complete, we'll start to create a three-dimensional CAD model of your ring and print it in wax so that it can be cast. It's enjoyable to wear Gemstone Jewelry that is unique to you.
This is because each piece of jewelry, including the Gemstone Bracelet, Gemstone Bangles, Gemstone Earrings, Gemstone Necklace, Gemstone Ring, and others, was individually made just for you.
Custom Jewelry designers appreciate your demands and are supportive of your entire idea of your ideal jewelry. You develop a deep emotional connection with the particular jewelry pieces as a consequence. The procedure may be broken down into three groups: finishing the process of creating personalized jewelry, extra techniques, such as Gemstone Polishing and so forth, and the final quality control, which includes making sure you are given the greatest quality and accuracy.
Finishing With The Process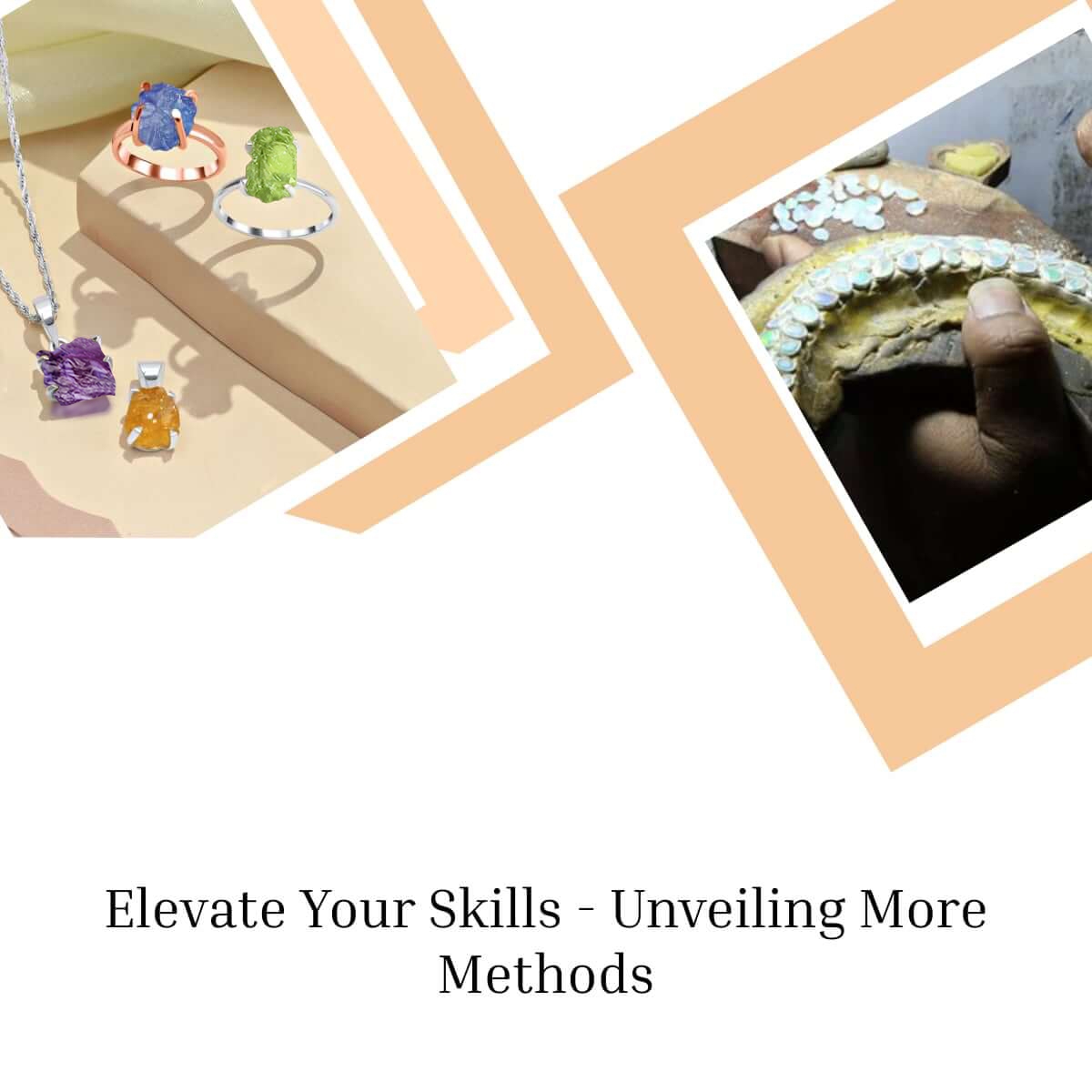 The jewelry goes through a finishing process like Gemstone polishing after the gemstone is ready. High-end polishing tools are used by reputable jewelry manufacturers like Rananjay Export to give the piece a faultless finish. The needed luster is now present on the item.
Additional Methods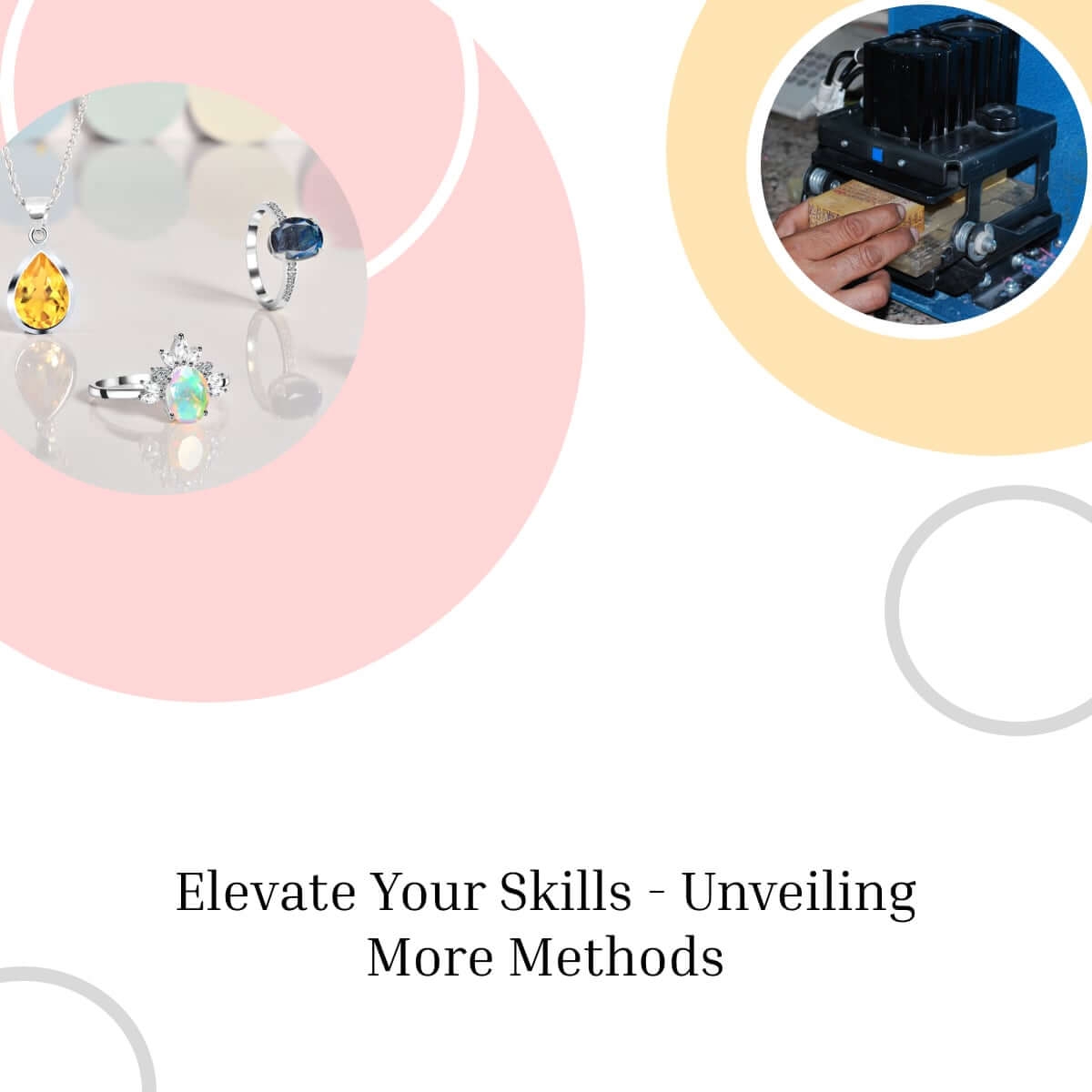 The polishing methods also involve additional requirements for the specific activities, such as engravings. With the use of precise tools, the experts meticulously chisel elements into your artwork and stamp their signature. At this time, brand engraving and hallmarking are also complete.
Quality Assurance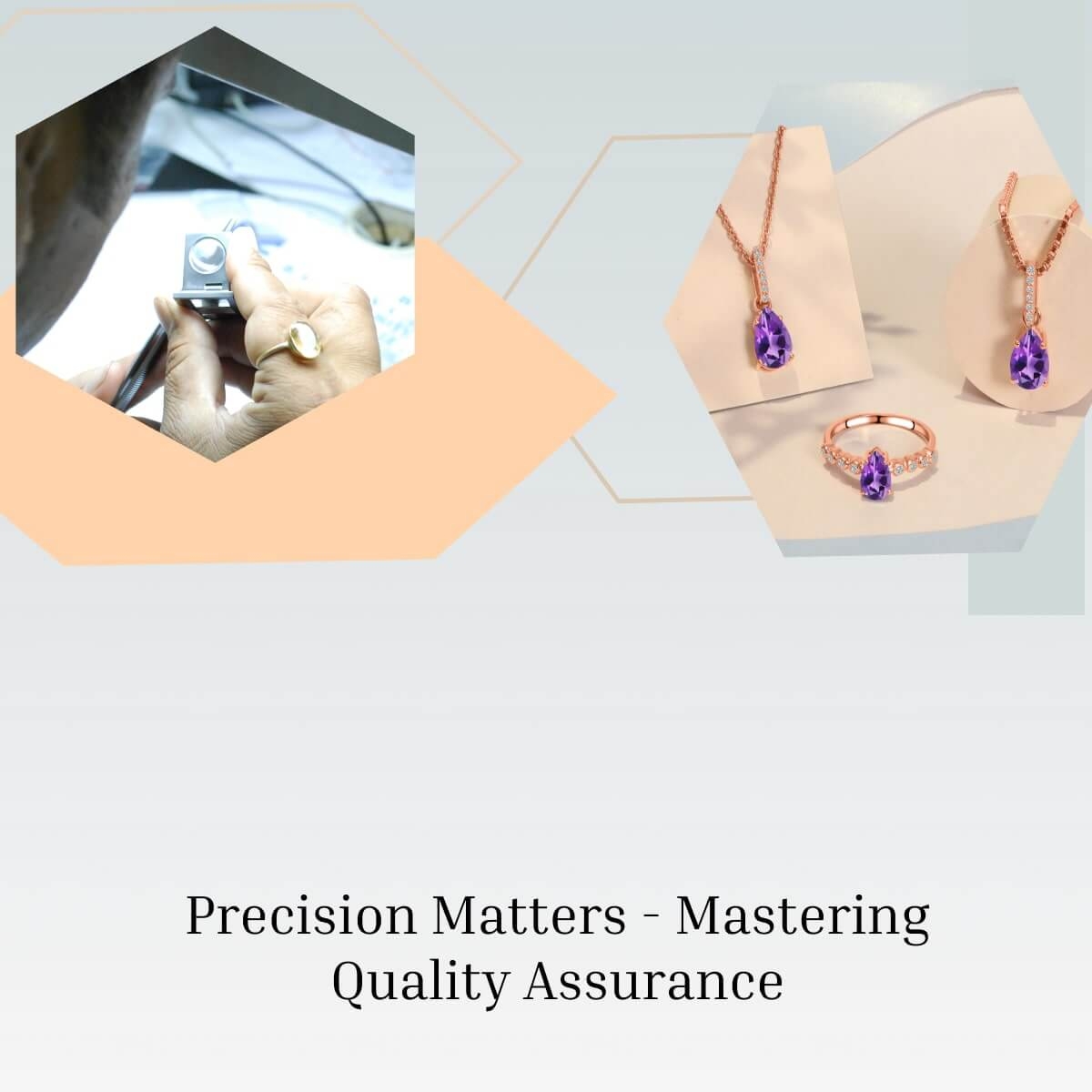 The Jewelry Quality Check is the last and most crucial step in the creation of jewelry. During this process, the stone setting is examined to ensure that it is accurate and up to the customer's expectations. At Rananjay Export, every piece of jewelry is put through a final quality inspection after receiving all the required finishing and elaboration.
How Long Does Making Of The Custom Jewelry Take?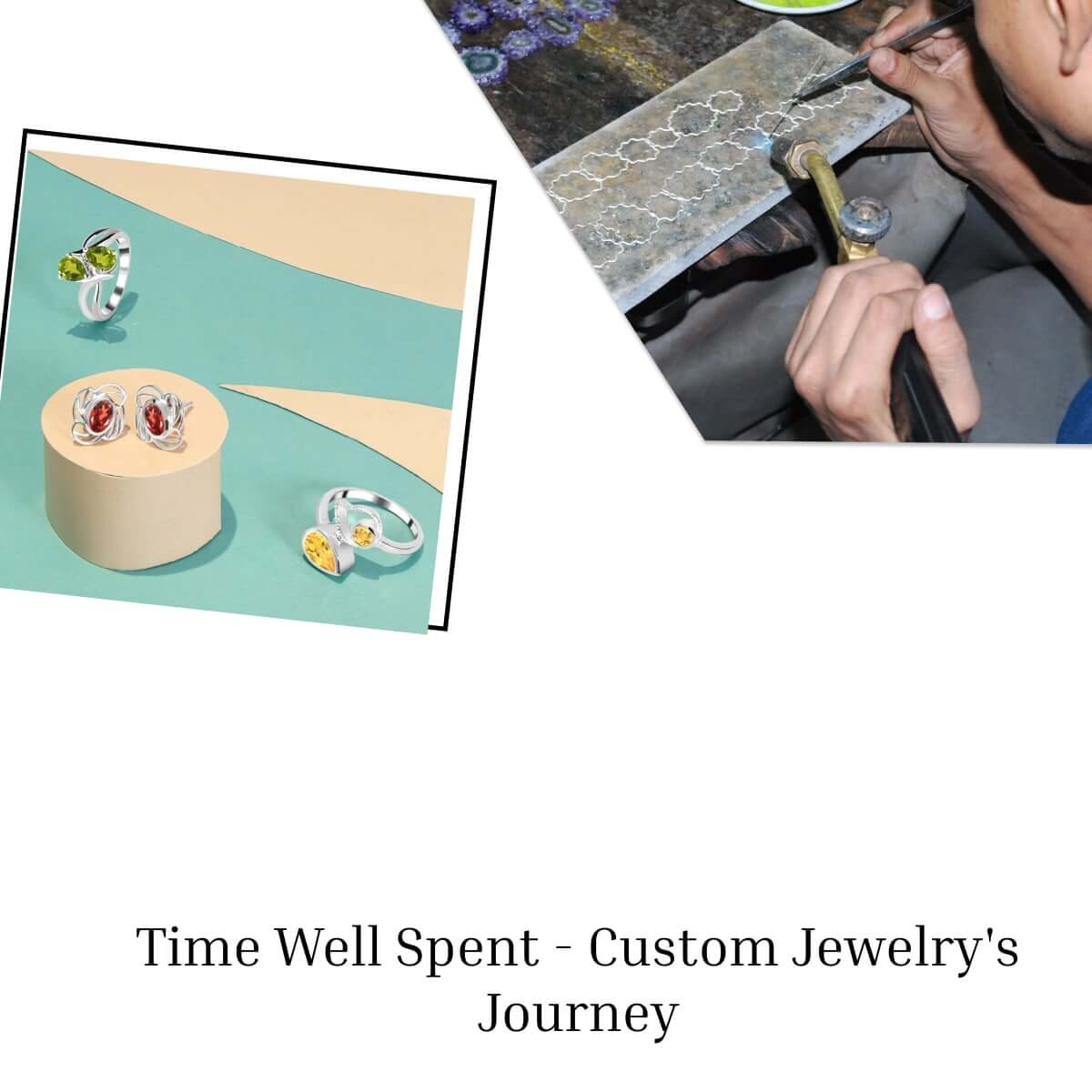 If you specifically decide that you want to have a piece of jewelry produced to order, you will undoubtedly count down the days until you can wear it. We are aware that you are eagerly anticipating it. Jewelry manufacturing, however, is a delicate skill that shouldn't be hurried. The original design phase is usually the time-consuming component, and the design is more complex with a greater variety of options if you take more time to complete it.
That's not an issue, though! Our expert jewelers would like to take their time to produce a piece of unrivaled quality and great craftsmanship rather than hurrying the process and offering you a piece that doesn't meet up to our high standards, or your expectations, for that matter. No matter how intricate the design, you can expect your Custom Jewelry to be ready to add to your jewelry collection in four to ten weeks. However, it is impossible to estimate how long a Custom Design job will take from beginning to end.
Start With An Initial Concept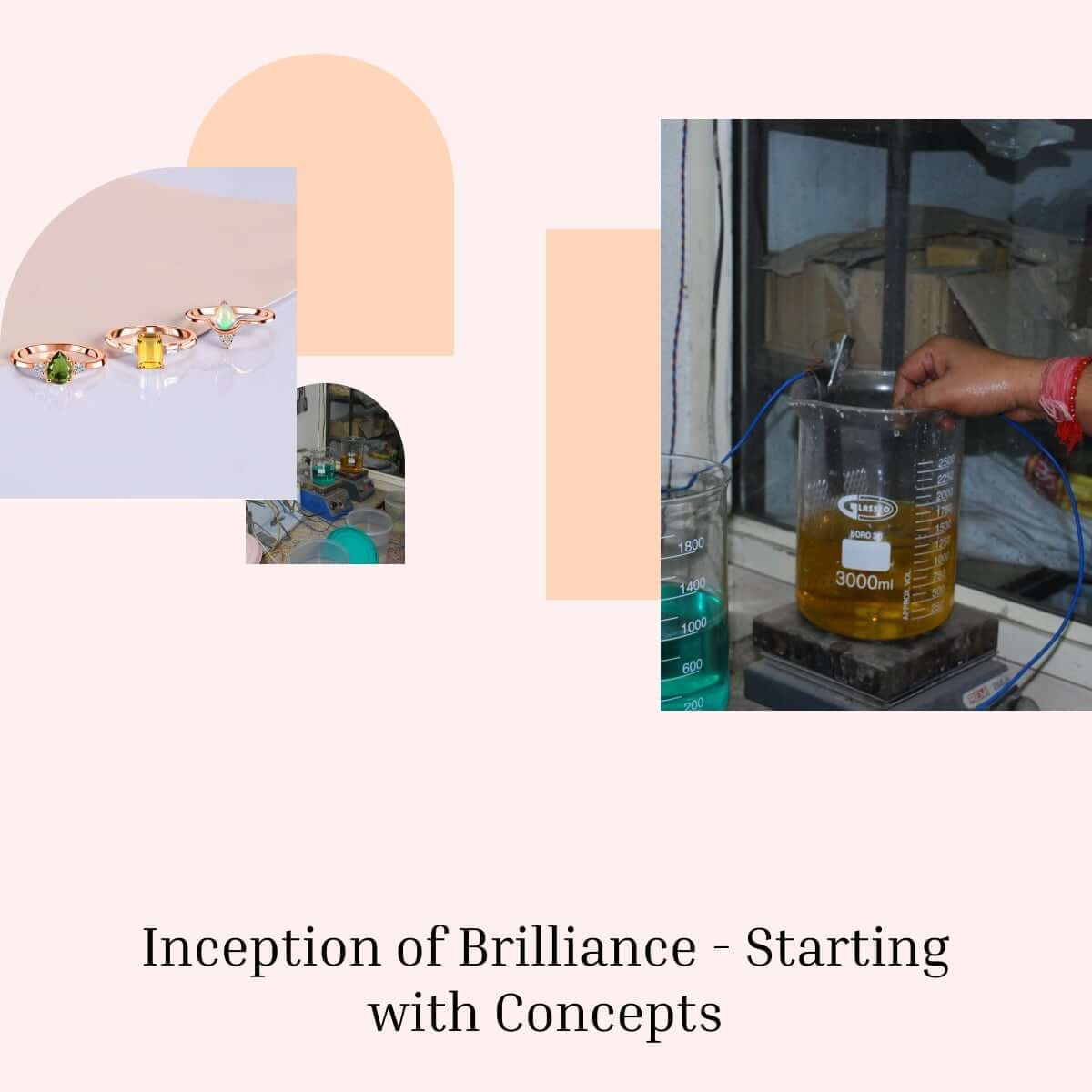 There are countless opportunities here. If you can see things for more than what they are, then you have nearly made any jewelry design. We accept any difficulties if you start your approach with some broad ideas of what you desire in jewelry creation. You do not need to be aware of every detail if you went into the business. Our staff will work with you to customise the design with the help of each other.
As a result, if you have the ideal engagement ring, you may run into some difficulties. You may be able to see some of the qualities of the ring that you want and we would help you in getting what you desire. You may decide whether you wish to go for Handmade Jewelry, Custom Jewelry, or Designer Jewelry. All three come with their own Pros and cons.
A Quick Sketch Is Made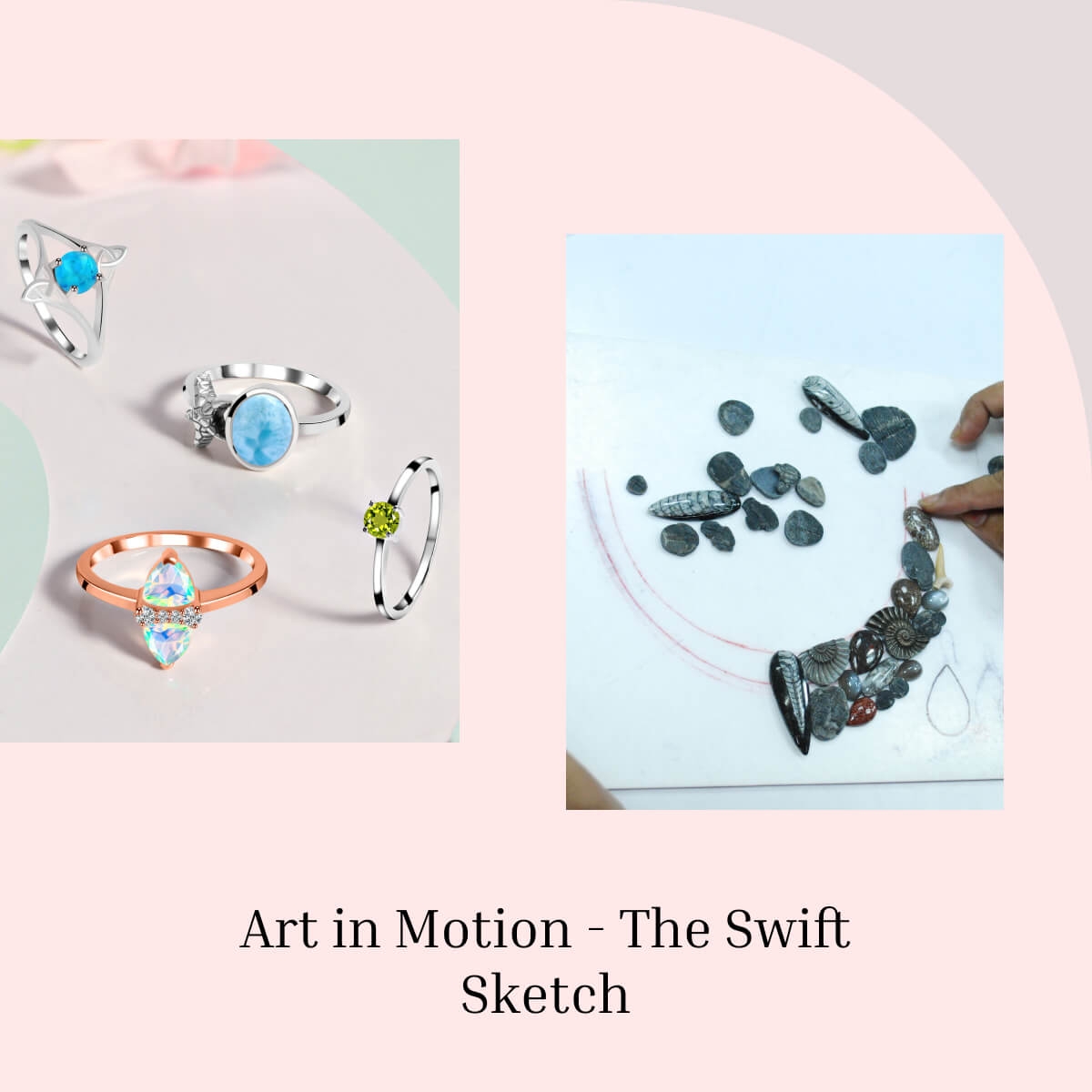 Once the design of the jewelry has been chosen, our team will collaborate with you to draw up the piece or show you several images to illustrate the numerous aspects it will have. You'll get a concept of what it will look like and we'll be able to quickly demonstrate how we can bring your design to life.
CAD Software Is Used To Create Your Design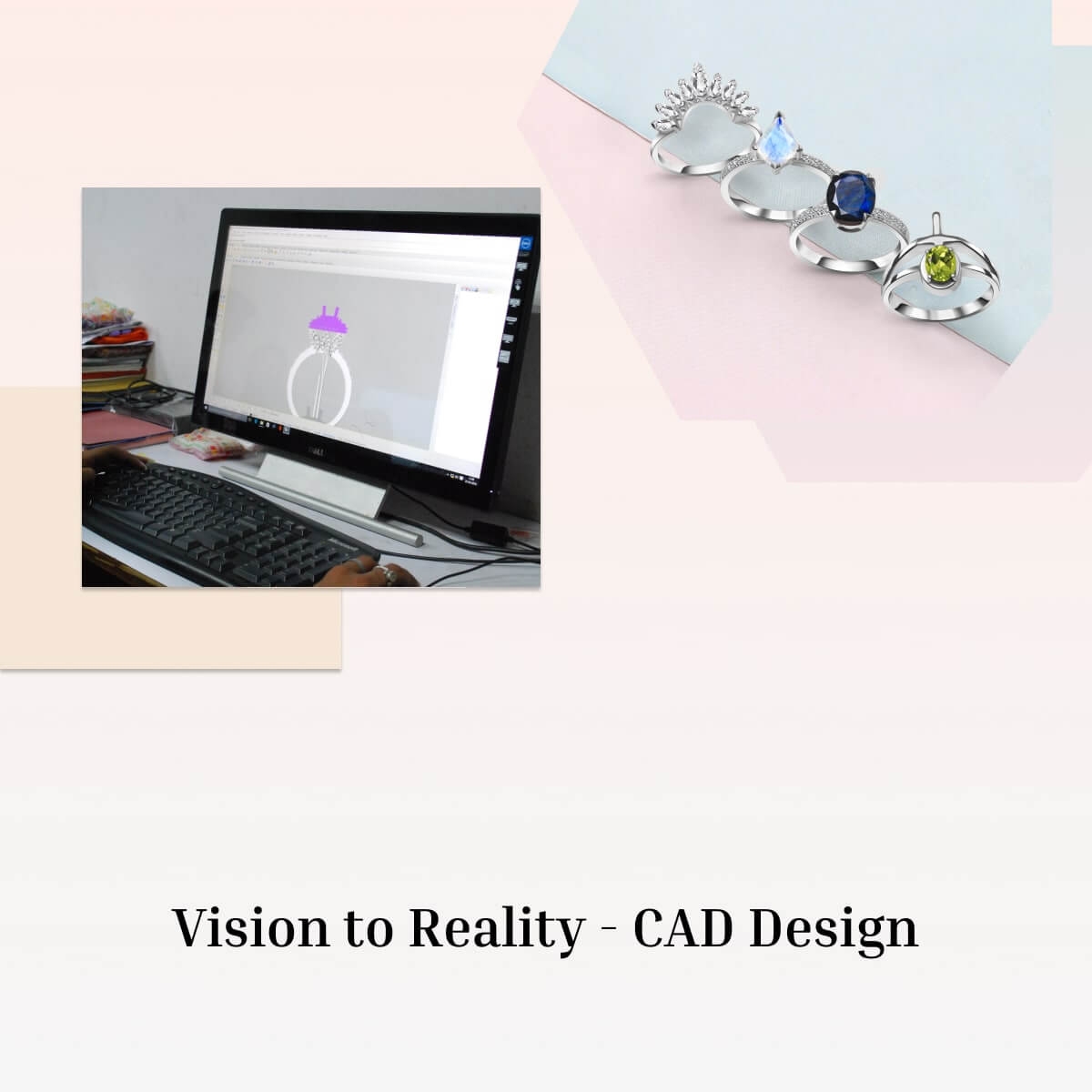 In order to develop a Cad Design (computer-aided design) depiction of the unique design, our team will use the 3D digital picture of the jewelry that serves as a preliminary sketch. The gemstone, of which you only have one piece, is added together with the other metals that are employed, in any color. You may rotate the finished image to view it from various perspectives.
If you have a computer of your own, Cad Design allows you to examine it via email as well as be presented as a human. This is the time for you to make any last-minute adjustments that you might need to before the jeweler starts creating the completed piece.
Wax Or Resin Is Used To Sculpt The Jewelry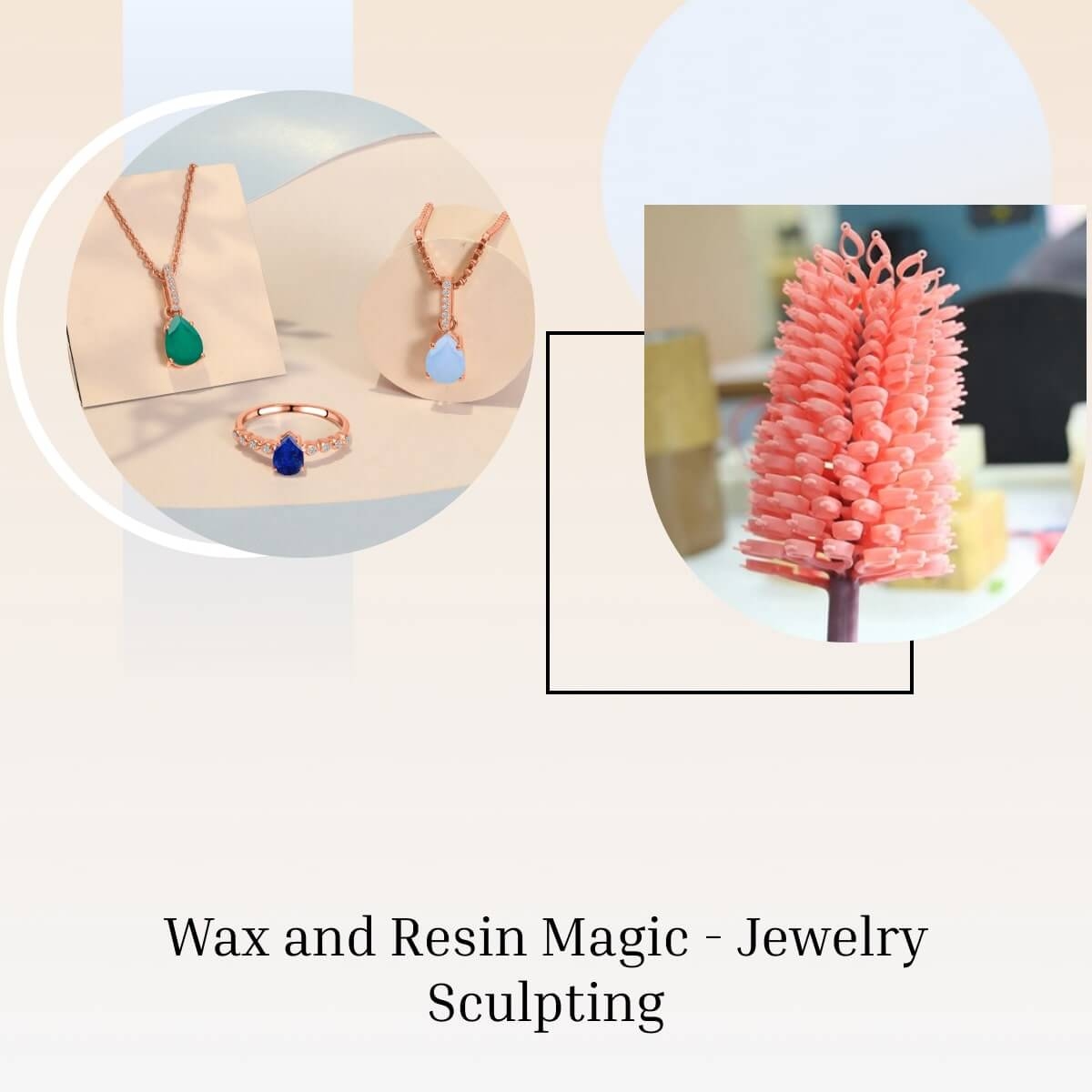 Once you approve the Cad Design of your Custom Jewelry, we go on to the computer-aided manufacturing stage of the process. We create an exact reproduction of the thing out of wax or resin using cutting-edge technology. On this cast model, stones have been positioned where they are required. We'll then try to use this almost-complete version to make your specific design come to life.
Your Unique Item Is Handcrafted And Completed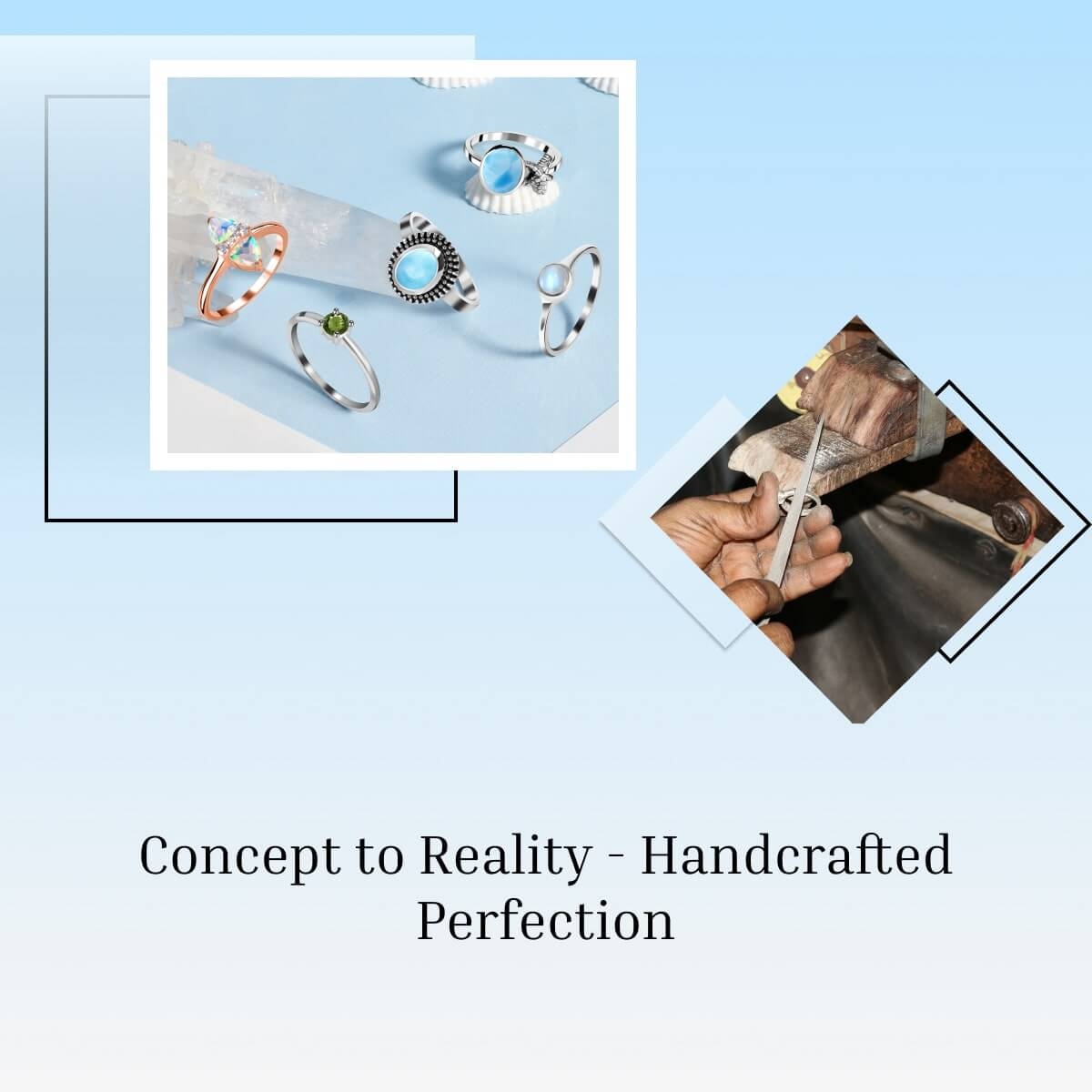 After the model has been approved and the Gemstone Polishing takes place and further the Stone Setting takes place. The process usually only takes a few weeks, and then your unique piece of jewelry will be delivered to you. Although you may have a reasonable idea of how it will seem, nothing can match the first moment you witness your fantasy come true.
Conclusion
There are several procedures involved in creating personalized jewelry. Precision and accuracy are necessary for the creation of personalized jewelry. People adore personalized Gemstone Jewelry, Casting Jewelry, Custom Jewelry, and Alphabet Jewelry. You could get the alluring Custom Jewelry from Rananjay Exports, a reputable Wholesale Manufacturer And Supplier of Gemstone Jewelry.