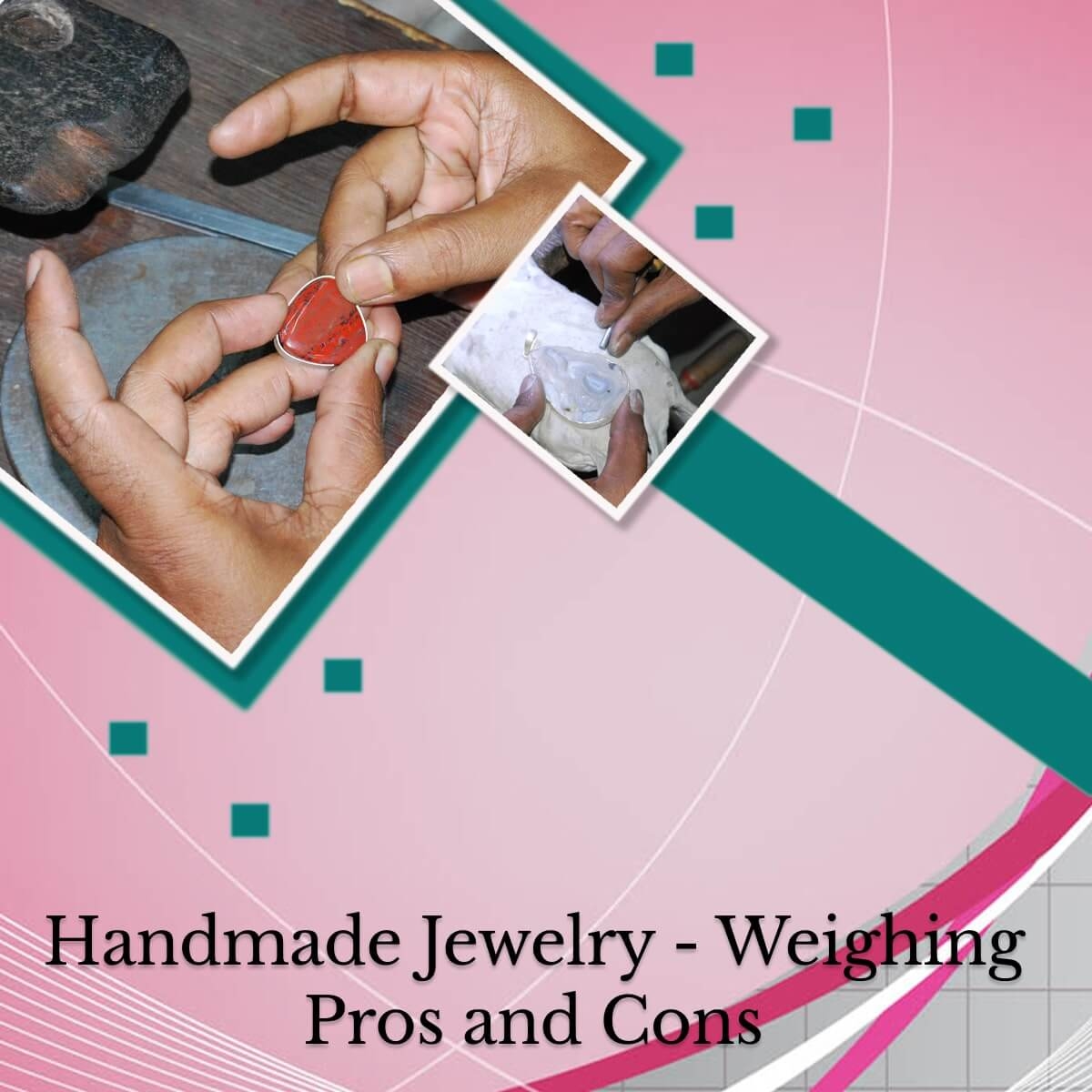 Overview
Jewelry produced by hand is lovely and distinctive. Each item is beautifully made and labor-intensively produced. This unique work of art has been treasured for ages and is incredibly alluring. The tales and legends surrounding Handmade Jewelry are many, and it has a long history. Among those who enjoy jewelry, handmade pieces have become very fashionable. Customised designs are possible thanks to its distinctiveness and adaptability. Each piece is a wearable work of art with intricate details, a high level of artistic skill, and both artistic and handcrafted expertise. The alluring Handmade Jewelry is paired with various metals. Sterling Silver Jewelry which is also called 925 Sterling Silver is one of the most preferred when it comes to the
Particularly, making jewelry by hand typically supports local artists and ethical business practices. Customization is possible for the wearer, and that has emotional significance as well. People love to wear the customised Alphabet Jewelry, Chakra Jewelry, Birthstone Jewelry or Zodiac Sign Jewelry. Direct engagement with the artist and use of their quality materials, backed by their guarantees, is required if you want a one-of-a-kind and durable product. Additionally, because of its many ties to history, culture, and sustainability, handcrafted jewelry is a thoughtful and sustainable option.
If any of the jewelers who made the jewelry for the buyer has the chance to meet and appreciate them. Customers are able to offer suggestions for changes and make design selections. With its unique instructions, emblem, and initials, Handmade Jewelry may be created. Because handmade jewelry is created by a human being rather than a machine, it has a higher aesthetic value and intrinsic worth than jewelry made by a machine. Beautiful handcrafted jewelry may be created using a variety of metals, including gold, 925 Sterling Silver, platinum, and titanium.
Pros of Handmade Jewelry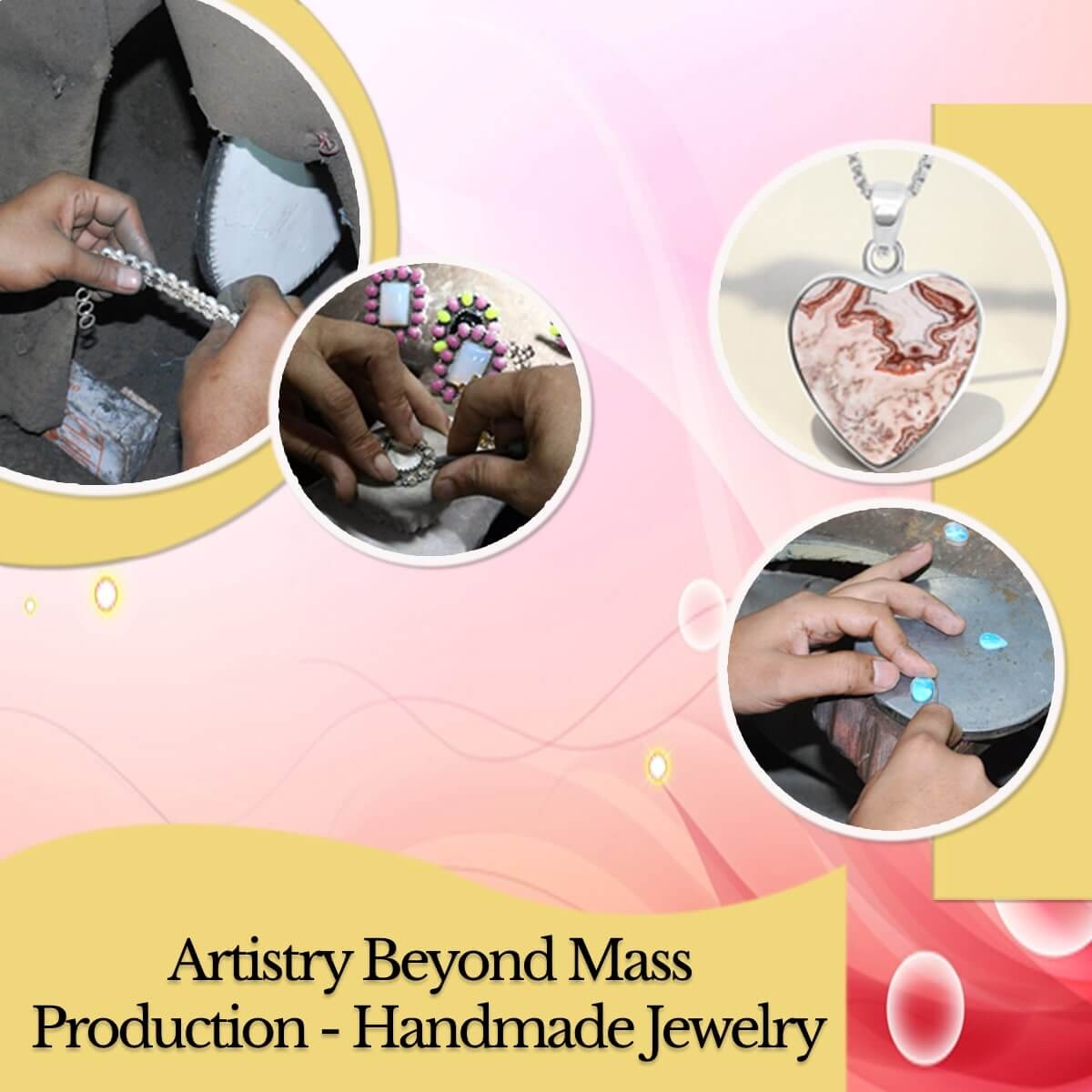 Carefully Made
Homemade jewelry has a significant benefit over factory-produced or machine-made jewelry since it is, by its very nature, more skillfully crafted and better manufactured. People who value skillful craftsmanship make outstanding choices.
Inexpensive
Unsurprisingly, jewelry manufactured by an individual will cost less than jewelry produced by a company or factory. This is so because Handcrafted Jewelry was often created by tiny crafters, whereas factory-produced jewelry is more expensive and of higher quality but also results in a smaller output. Jewelry manufactured at home is inexpensive.
Different Designs
When you serve their brands' jewelry, they often follow a similar pattern depending on the consumer and customer market. However, only handmade jewelry can be found with the sorts of designs that captivate people and show a unique facet of human personality.
Craftsmen Enjoy Their Craft
The custom jewelry which is also called the machine made jewelry. The custom jewelry is often made by the machine and exploited by workers who have to work very hard in the furnaces making and designing stones. On the other hand Handmade Jewelry is created by individuals in their spare time.
Customizable To Your Preference
The greatest jewelry is handcrafted since it is distinctive and can be customized to your tastes. Additionally, if you want to see templates in brand-name showrooms, these pieces of jewelry are not based on those. Homemade jewelry serves as a showcase for several artistic disciplines.
Informal Connection to Seller
It frequently happens that the employees who make the jewelry also hold other part-time jobs, and they are just starting their homemade jewelry business with the intention of following their artistic aspirations.
Nothing Middle
The DIY jewelry industry is destroyed by those who wish to keep stockpiling, increase jewelry costs, and employ intermediaries. Homemade jewelry has its own unique standard and purpose, which gives the market access to design, money, and design satisfaction.
Promote small business
Small businesses benefit greatly from the handmade jewelry business. By purchasing the handmade jewelry you would be supporting the local business. This makes selling Handmade Jewelry a better way to develop the country's economy, as you will essentially support ordinary people.
Great Investment
Beautiful handmade jewelry is an excellent way to spread the word about a wonderful event. This appealing Gemstone Jewelry would feel near to you and find a place in your heart. Purchasing Wholesale Handmade Jewelry can help you get the most out of your purchase of an original piece of jewelry that will satisfy your demands while also making it easier on your wallet.
Cons Of Homemade Jewelry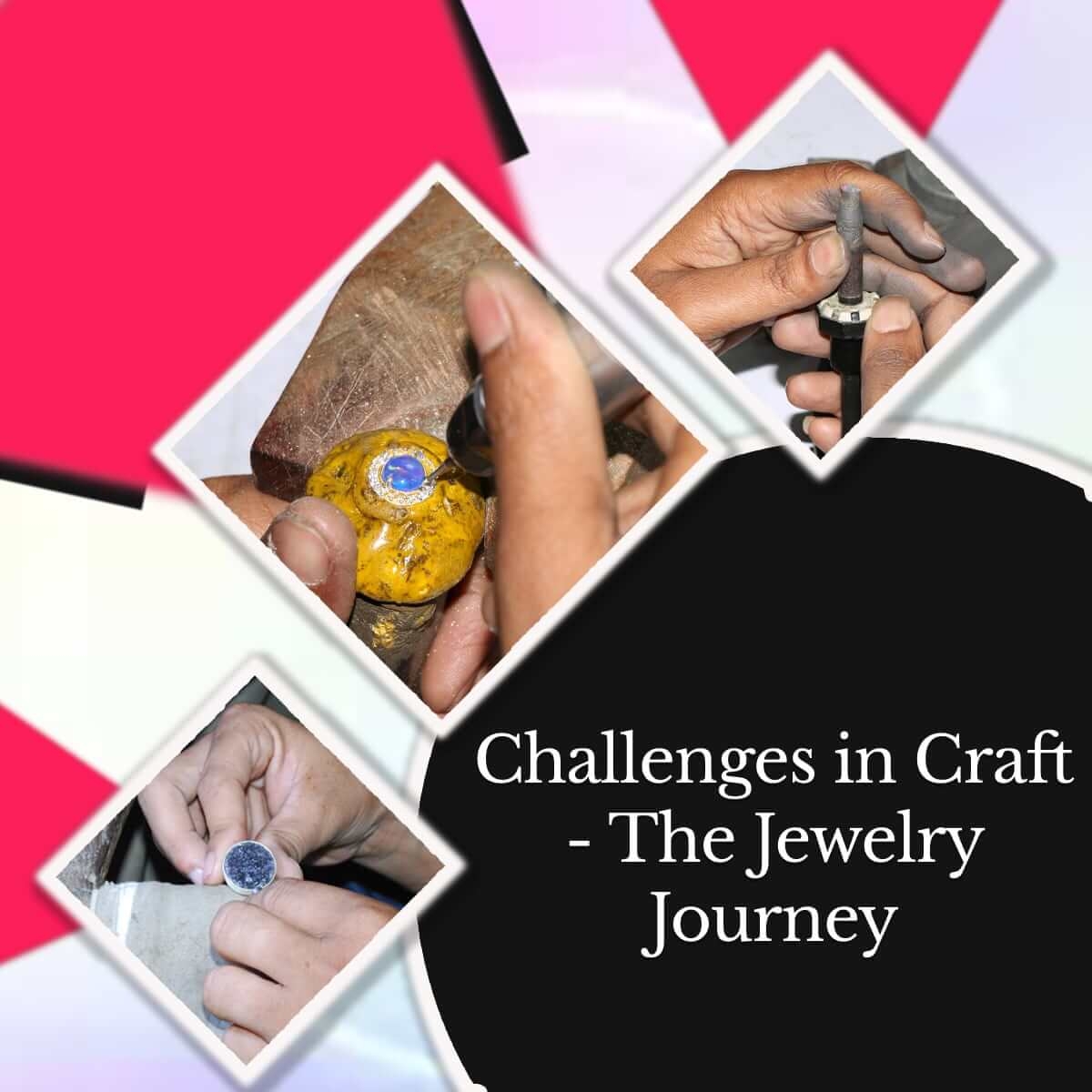 Unique designs are found in Handmade Jewelry, and each design has a distinct beauty of its own. Which makes it difficult to find a specific desing which you desire. There could be variations in quality depending on the amount of workmanship employed. Handcrafted jewelry typically costs more than those that are mass manufactured. It might not always be current with style trends.
In contrast to Custom Jewelry, which offers thousands of alternatives, there are frequently fewer options available. Longer lead times, a wait for production, and a delay in delivery are other possible drawbacks. Homemade jewelry is admired for its creativity, support of regional artisans, and dedication to sustainability despite these shortcomings. It might not have the same level of accuracy and precision as jewelry manufactured by machines. As it is made by hand no two pieces are exactly the same.
No Brand Value
Since the Handmade Jewelry is produced locally, it lacks any brand value. Homemade jewelry is not for you if you value brand recognition more than the aesthetics and personalization of the things you purchase; instead, you should choose Custom Jewelry.
Authenticity issues
When purchasing from brands, you have a return policy. It could be challenging to give small companies your Designer Jewelry back. As there is no way to return this undesirable jewelry, you may be left with it for the rest of your life even if you didn't want to purchase it from the homemade jewelry merchants but ended up with it due to some miscommunication and poor decision-making.
Jewelry Made by Machines Is More Reliable
Jewelry manufactured by a machine is said to be more powerful than jewelry crafted by a human hand. Over time, people have begun to place greater reliance on machines than in human labor. As machine-made jewelry is typically manufactured by skilled artisans who have perfected their trade through time, it is thought that machine-made jewelry is frequently more dependable and better made than homemade jewelry.
Handmade jewelry require care and maintenance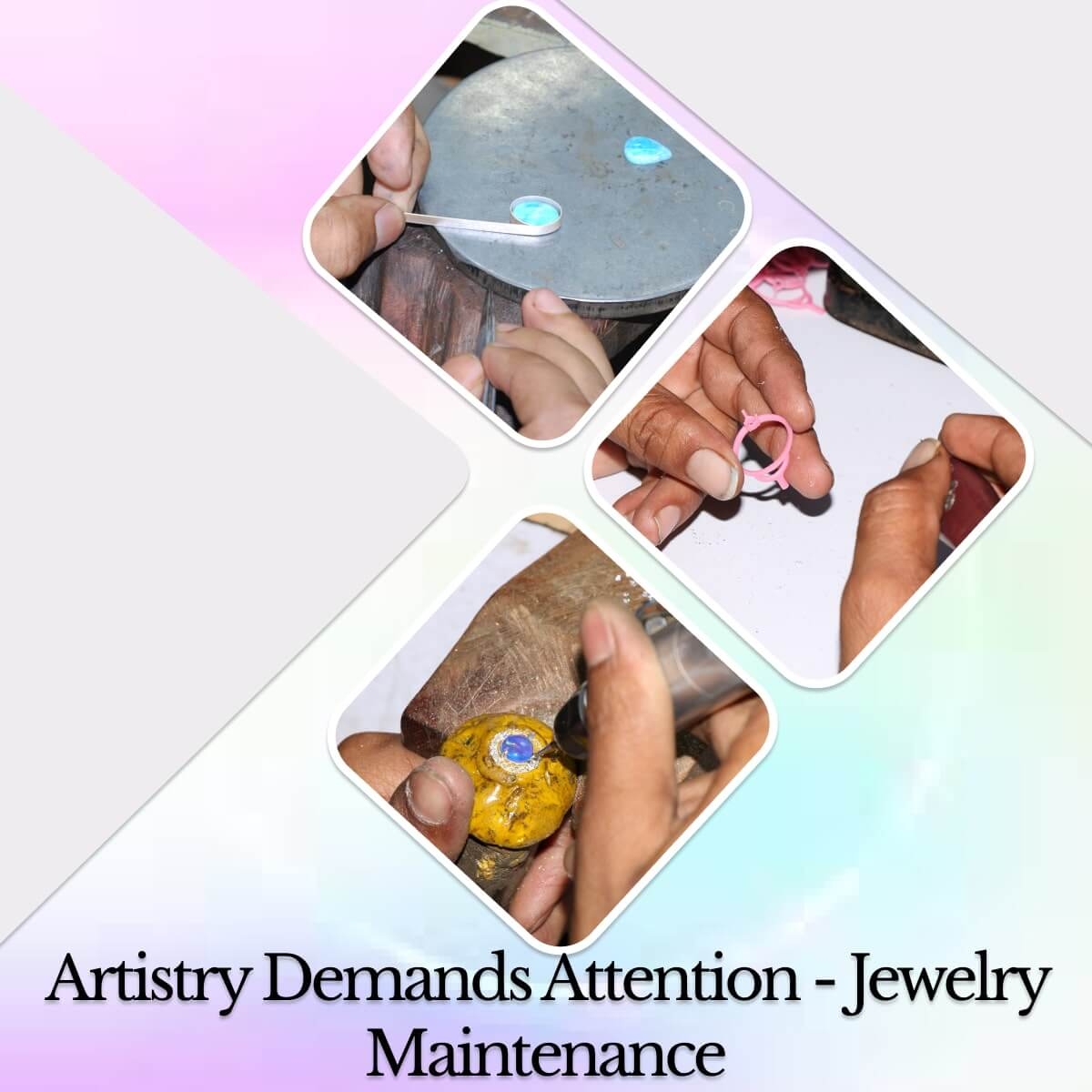 To keep its luster and sparkle, handmade jewelry has to be well-maintained and handled with care. Due of its delicate nature and shape, homemade jewelry can be rather difficult to maintain. The jewelry is typically fashioned with extreme care yet from materials that are known to break easily. Consequently, they are not long-lasting.
Jewelry manufactured by Machines Is Sturdier and More Reliable Jewelry
The machine made jewelry is manufactured by machines and is inherently more durable and dependable than jewelry that is crafted by hand. With jewelry manufactured by machines, the issues with form and durability won't last. This is so that they can maintain a particular level of quality and scale their operations
Giving jewelry made by a brand is Safer
People like giving jewelry with the labels of well-known companies because they are confident in the quality and dependability of the item. It's possible that it will be humiliating if you give handcrafted jewelry to a buddy and it breaks quickly.
Conclusion
Beautiful Handmade Jewelry comes with its own advantages and disadvantages. Because each item of handmade jewelry is special and lovely, it is treasured and adored. The Chakra Jewelry, Birthstone Jewelry, Zodiac Sign Jewelry, and Sea Life Jewelry are some of the popular types of handmade jewelry. All of those appear to be really alluring. Everyone among you needs to own a piece of handcrafted jewelry.
This art's extraordinary beauty would enhance your look because it is so rare. This enticing work of art is available for purchase at Rananjay Exports. You can trust the quality and originality of the goods from Rananjay Exports, a Wholesale Manufacturer And Supplier Of Gemstone Jewelry. We offer you amazing Handcrafted Jewelry that you may without a doubt give to your loved ones.