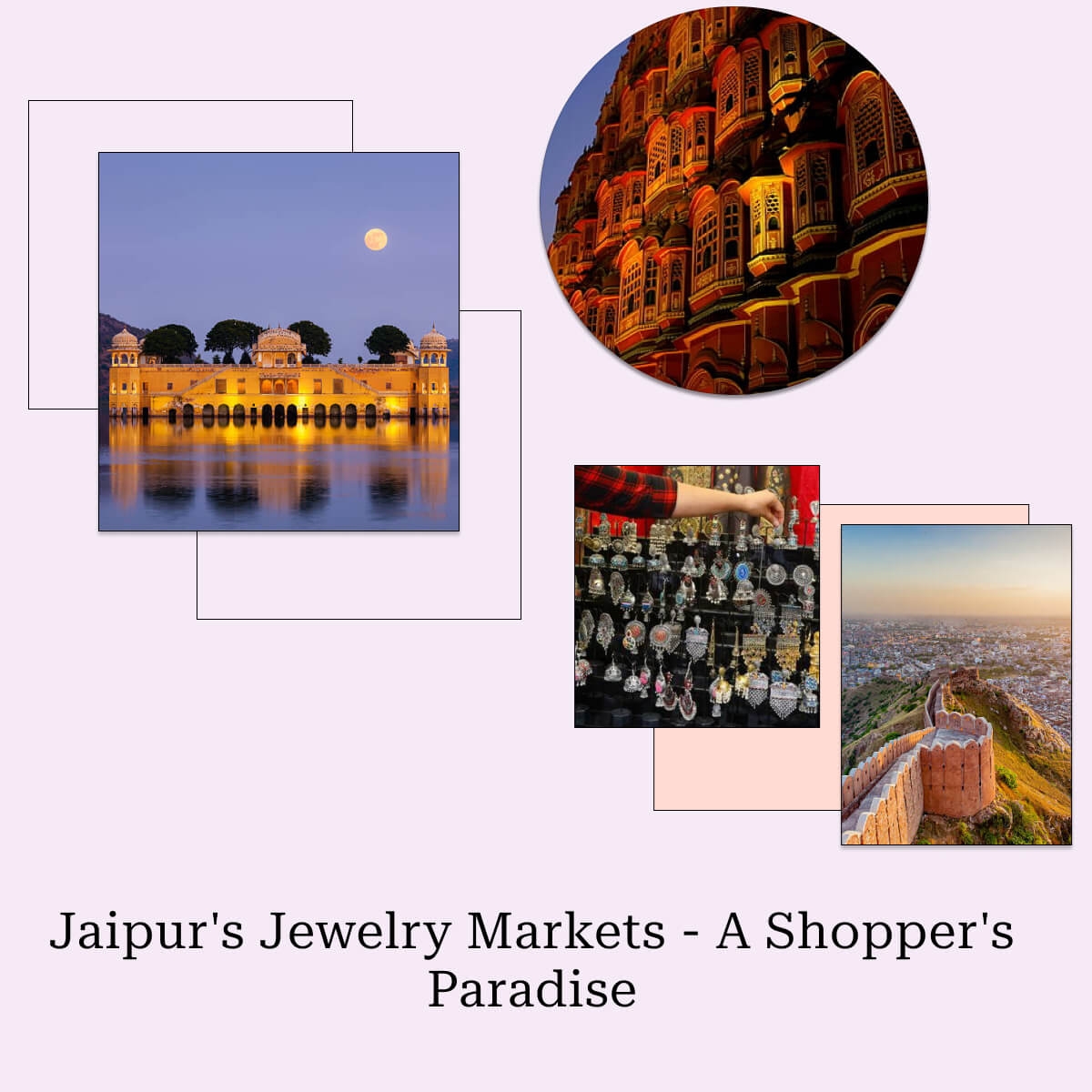 Shopping In Jaipur Is A Must!
Shopping is one of my favorite parts of traveling. Whenever I visit any new destination, I definitely shop from there. I, too, have an instinct to check and touch the product and to choose one of many product varieties. Sometimes, you don't even need to travel to get your product from different places due to online shopping facilities. Although online shopping has become very popular, nothing can replace the joy of shopping from a physical store. But I live in Pink City, so I will tell you about Jaipur's most recommended must-have souvenir. There are many spots famous for many items, but if you are considering purchasing jewelry, there is no more suitable place than Jaipur.
Jaipur is considered a patron's ecstasy. The Pink City is not only famous for its culture, heritage, architecture, traditions, wildlife, monuments, and forts but also for shopping. Despite no significant mines in the area, the city is widely recognized as the world's gemstone capital. The city is known for the best selection of rough and polished loose gemstones, as well as high-quality handmade jewelry.
Jaipur's history tells how Sawai Jai Singh introduced the gemstone industry with few artisans around three centuries ago. Jaipur became a global jewelry and gemstone hub after inviting the world's best artisans to settle in the city. The Maharaja asked artisans centuries ago who made Jaipur their home and passed on their jewelry-making expertise to their children. Today, it continues as a family tradition. Jaipur is renowned today for its exquisite and delicate jewelry pieces, a testament to the city's rich history and skilled artisans.
About Jewelry Bazaars of Jaipur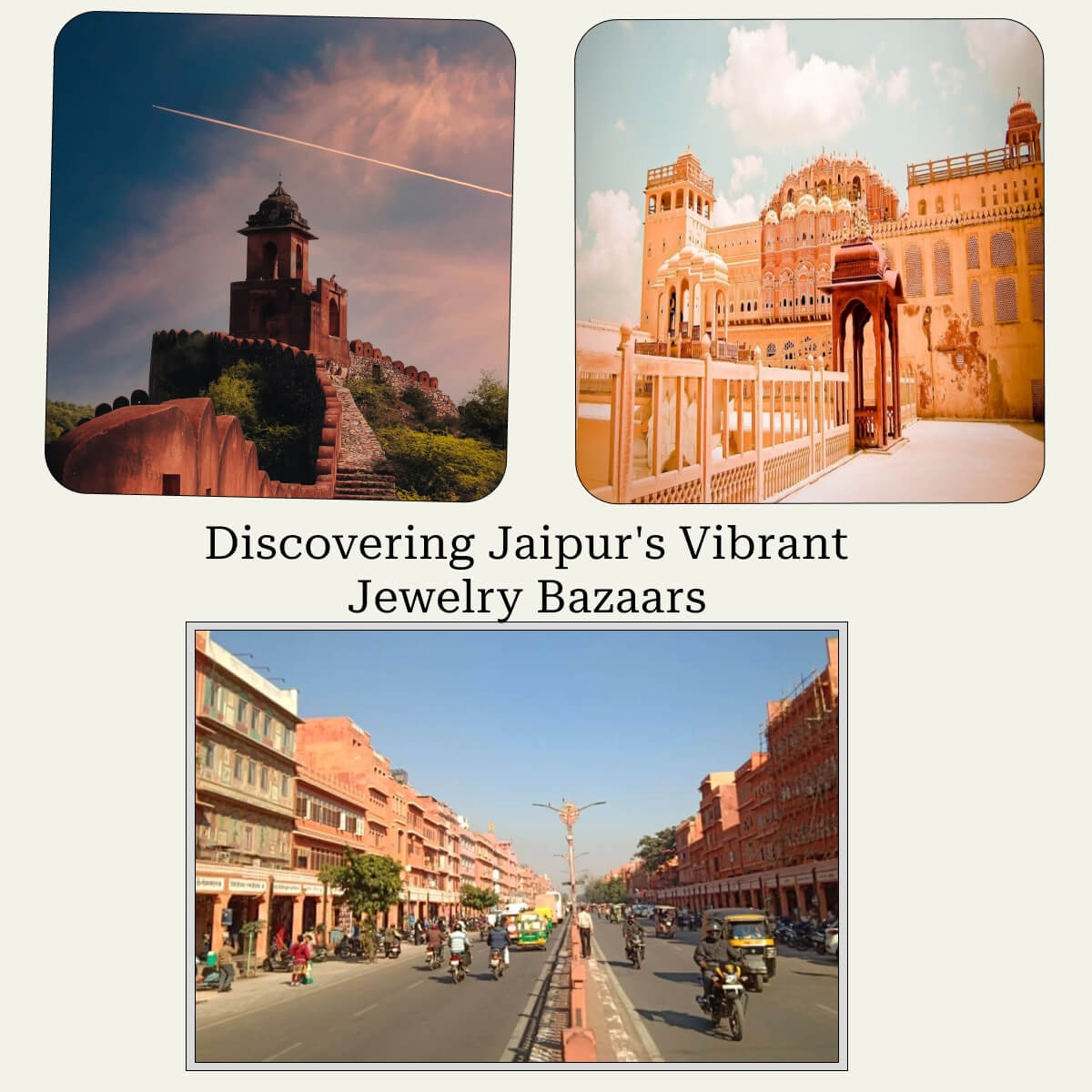 We must know that the famous and traditional pieces of jewelry made in Jaipur are Thewa Jewelry, Polki Jewelry, Kundan Jewelry, Lac Jewelry, Gemstone Jewelry, and last but not least, Meenakari Jewelry. In this blog, I will tell you about famous markets and places to find the finest jewelry according to your preferences. There are numerous skilled craftsmen in the market, each with unique workshops. Make sure to hone your bargaining skills ahead of time.
Johari Bazaar:-
Johari Bazaar is a famous market located in Jaipur, India. The name of this market means "Market of Jewelers." Johari Bazaar is a historic jewelry market and one of Jaipur's most renowned shopping destinations for jewelry. You can find a wide variety of gemstone jewelry, along with Lahariya Sarees, Bandani Dupattas, Mojari's, and handicrafts. There are many options available in Kundan and Meenakari Jewelry. It is a renowned market that specializes in selling delicately handcrafted jewelry pieces.
Chandpole Bazaar:-
Chandpole Bazaar is a market area located in the city. It is a bustling market area. Some of these shops have been in business for as long as fifty years. In addition to household items, bedding, clothing, furniture, purses, and bags, some stores sell beautiful ethnic jewelry designs. These designs are typically Indian and feature elephants that dangle from your ears or sit on your wrists. It is common to find jewelry that features images of various animals, such as peacocks, fish, and the revered owl, considered auspicious.
Tripolia Bazaar:-
Tripolia Bazaar is a popular market area in Pink City. One of the most famous jewelry markets in Jaipur city is a popular marketplace for handcrafted jewelry of various types. If you're looking for bangles and other jewelry, ask for "Maniharo Ka Rasta." Women visit the market for its famous bangles adorned with precious stones, beads, crystals, and other decorations. Finding paper-mache jewelry anywhere else can be challenging, with bangles featuring intricate golden wirework that can make anyone's jaws drop.
Bapu Bazar:-
Bapu Bazar is a well-known market in the city. It is known for its wide range of products, such as clothing, jewelry, handicrafts, and other traditional items. It offers an ample range of clothing and jewelry choices for customers. The market brags an exceptional collection of colorful, hand-painted Rajasthani lac bangles, beautifully framed glass bangles, beaded bangles, ghungroo bangles, Kundan jewelry, thread jewelry, gemstone jewelry, meenakari jhumkas (enamel-colored earrings), synthetic oxidized silver jewelry, and hand-wrought necklaces.
Chameliwala Market on M.I Road:-
Located on Jaipur's MI Road, this street is ideal for buying gems and jewelry at wholesale prices. One often overlooked market is the Chameliwala market in Jaipur, which we cannot stop raving about. It is a popular destination for those seeking precious jewelry created of gold, silver, or platinum with or without precious or semi-precious stones. It is the place repeatedly visited by sightseers scrutinizing Indian jewelry.
Online Establishment of Jewelry Stores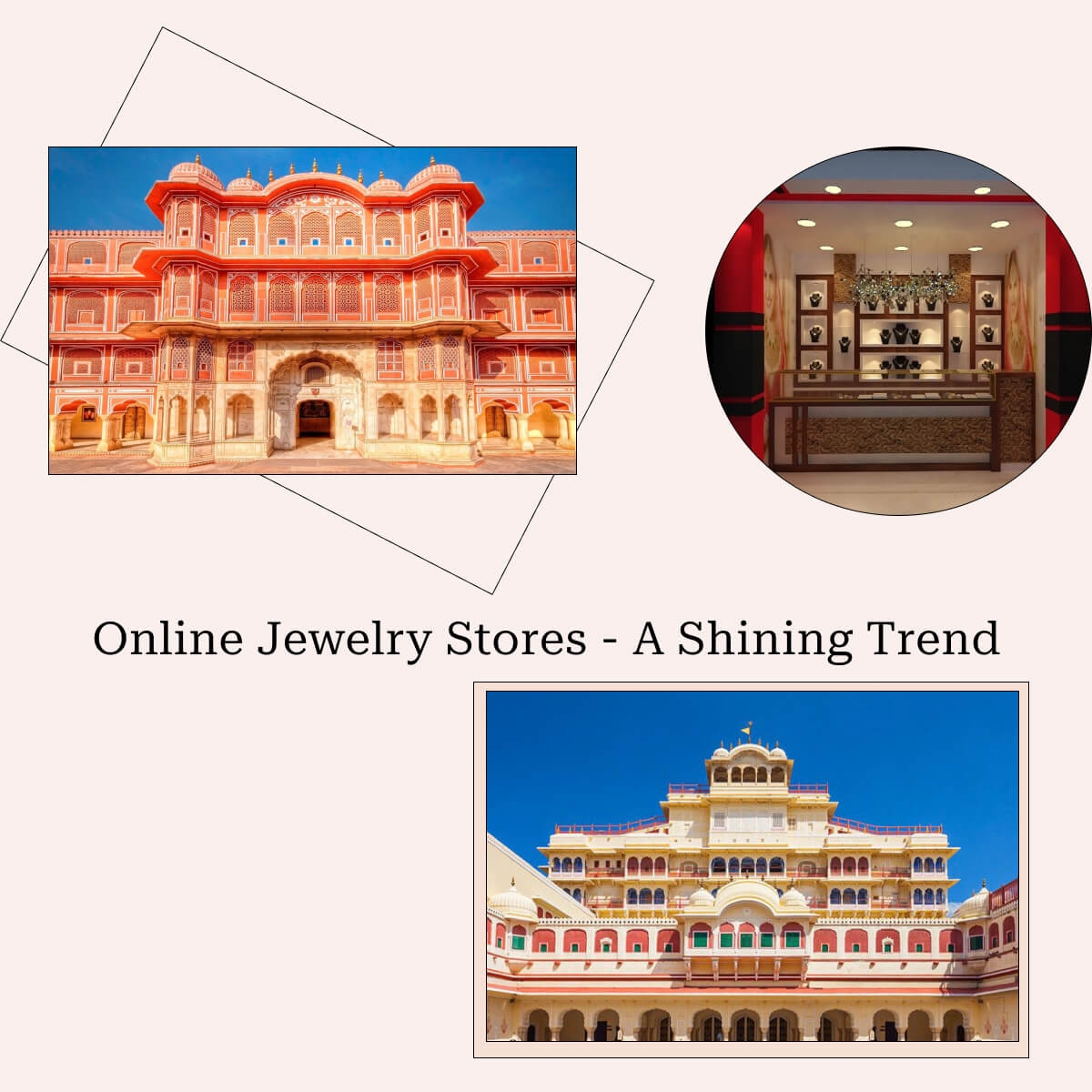 Apart from these markets, many online stores are rooted in Jaipur. When an online shopping platform is acceptable for food, clothes, and other items, then why not for jewelry shopping? Although most jewelers in Jaipur still follow standard trading methods, some forward-thinking businessmen have adapted to the changing times and are expanding their industries consequently. These progressive businessmen have launched online portals to sell precious and semi-precious jewelry articles online. Understood, it is a matter of authenticity and purity. But what if I say that there is a company selling the most authentic, pure, and finest gemstone jewelry in Jaipur? Then what will be your answer?
About Rananjay Exports
Rananjay Exports is an outstanding company for acquiring gemstone jewelry. Their exhibition is thoughtfully curated to provide you with the finest deals on products that are not only beautiful but also long-lasting. The jewelry is made from the best quality materials with an immaculate finish that adds a touch of shine and elegance.
Rananjay Exports is a foremost wholesale manufacturer and supplier of gemstones, chakra, zodiac signs, birthstone jewelry, etc. The combination of gemstones with sterling silver gives rise to astonishing pieces that are curated in 925 sterling silver jewelry. These pieces become even more alluring when transformed into beautiful and eye-catching silver articles. Rananjay Exports is a prominent company in the wholesale gemstone jewelry market, renowned for its handmade jewelry. They offer an extensive range of gemstone jewelry with impeccable finishing and take-ups that fulfill shoppers' needs.