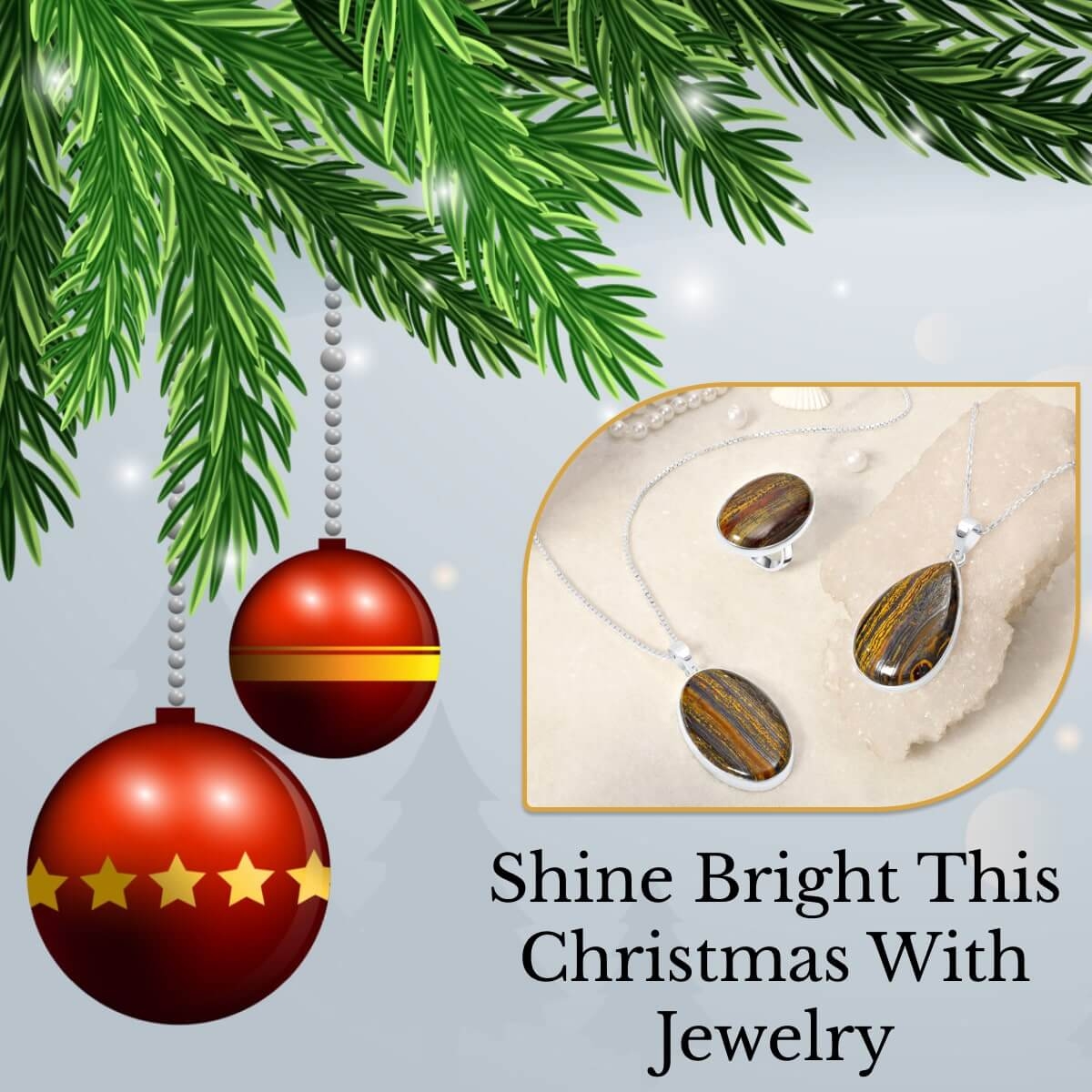 Sparkling Christmas Jewelry
It is October, almost the start of the festive season. Everyone is waiting for the festivals that are on the way. I love to celebrate these with my family. We meet, play games, talk unlimited, and do many things together. We also exchange gifts with our friends and relatives. This time, I am going home this Christmas. I am very excited, and so is my family. Do you know why we celebrate Christmas? Because Christmas marks the birth of Jesus Christ, who is viewed as the inventor and highest spiritual power of Christianity. One of the annual divine Christian leaves is glorified to celebrate the birth of Jesus.
But this time, I decided to do something different. I got the idea of why not gift something extraordinarily special and precious to my loved ones. I thought to gift them with gemstone jewelry this Christmas. Then, I visited Rananjay Export's website and was astonished by what I found. With the festive vibes close to the corner, picking Gemstone Jewelry as a present will carry a sparkling fire within the spirits of your adored ones. With the weather getting colder, show the warmth of your love through colorful gemstones to make them cheerful.
What Drives Gemstone Jewelry To Be An Excellent Choice For Christmas?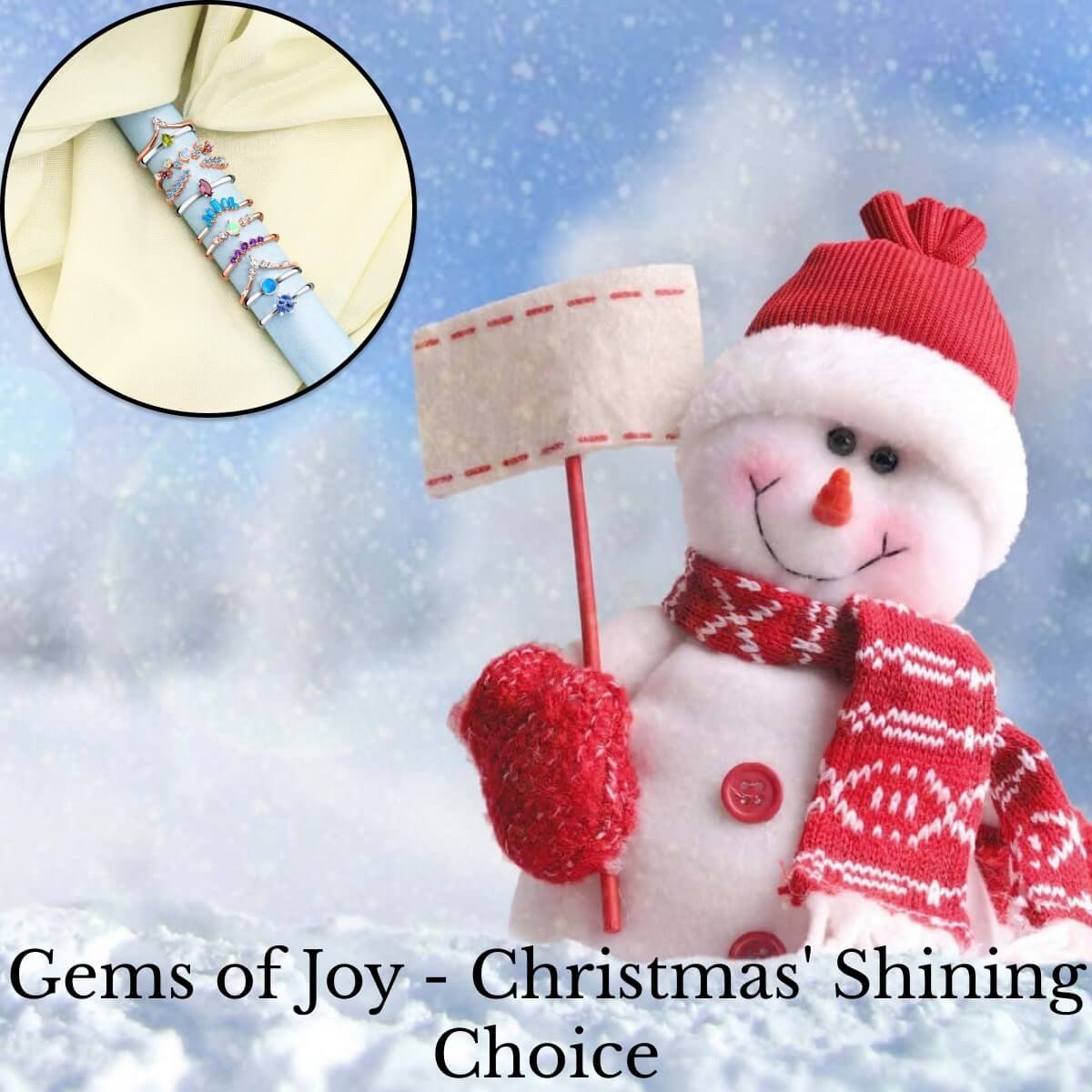 We cannot overlook that everyone adores a little glimmer and overwhelm in life that can be acquired via charming gemstone jewelry. Still in the dilemma of gifting gemstone jewelry to your loved ones? Then, go through the following reasons explaining why gemstone jewelry is the best option to give something special this Christmas.
The most significant benefit of preferring gemstone jewelry as a Christmas gift is that it makes an enduring remembrance. It can be handed down through multiple epochs. It signifies your loved ones will consistently enjoy memories of you and what you brought them at certain events.
Gemstone jewelry offers supreme satisfaction as it completes classiness at its peak. A lovely little gem will deliver your stunning getup and improve your appearance. Since they provide endless goodness that never gets out of trend and wonderfully unique and professional advantages, funding in quality gemstone jewelry is advisable.
Another motivation to think of gemstone jewelry as a Christmas gift is that you can use it to deliver a special message to your loved ones. You can not only select a kind of jewelry based on its significance but even customize your gift with personal touches and charms.
Every natural-colored gem carries magical cosmic energies, unparalleled astrological influence, or healing properties. All the well-known gemstones, such as Ruby, Topaz, Emerald, Amethyst, Opal, etc., possess a particular belief and power and are supposed to draw their abilities immediately to the stone's wearer.
These gemstones are not related to any particular community, belief, or civilization. They are simply associated with cleansing and reliving the internal core to relax the lifestyle eventually. So, irrespective of gender, belief, era, caste, color, or civilization, anyone can benefit from these beautiful gemstones.
The finest thing regarding presenting jewelry as a Christmas gift is that it is still the right alternative. The recipient's taste, preference, style, or age doesn't count; jewelry will forever be ideal for them. And unlike other gifts that can be used further, jewelry can be loved eternally.
Every time the loved ones look at their jewelry, they will remember the thoughtfulness and attachment of someone who offered it to them.
Trendy Jewelry Gifts for Everyone You Adore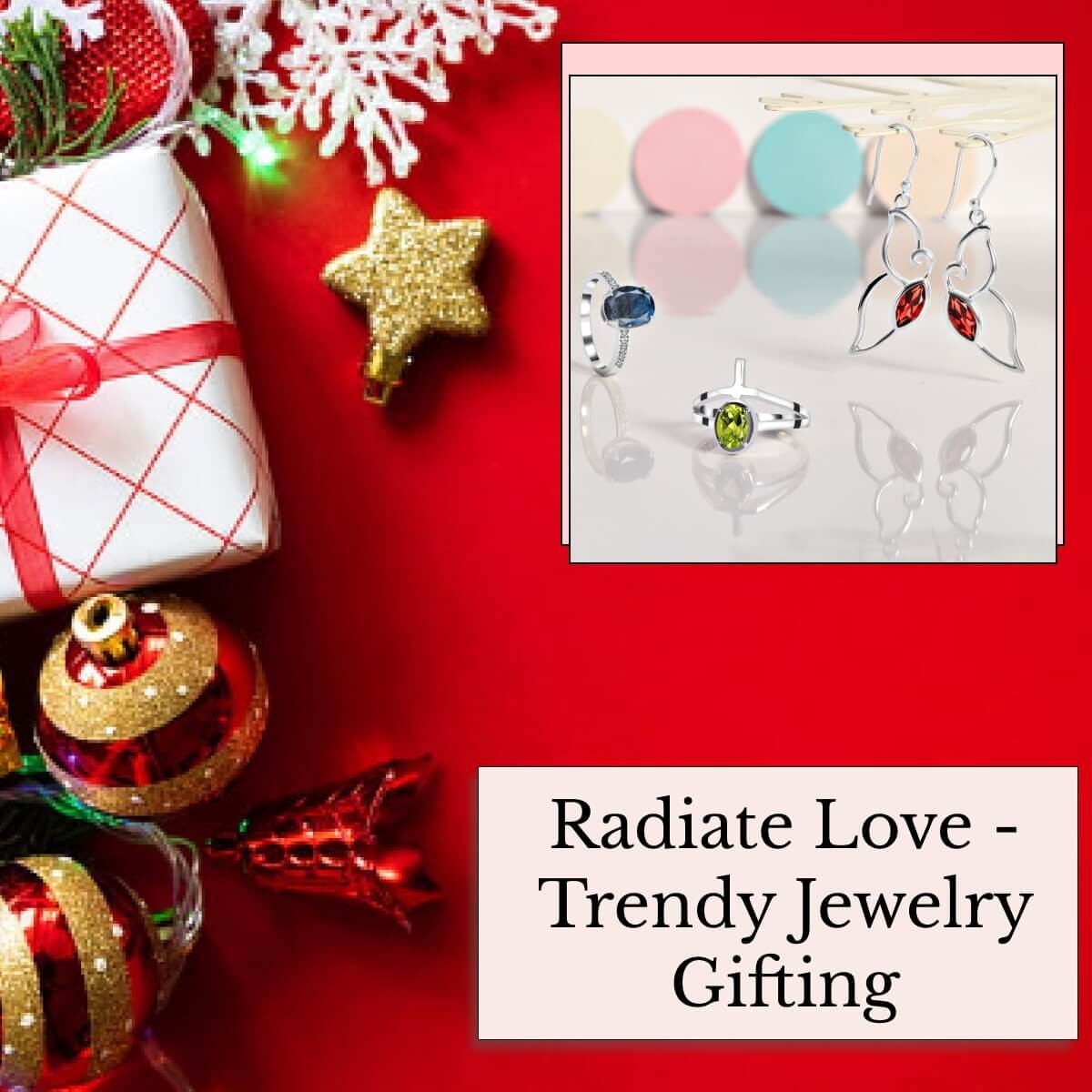 There are many jewelry gift ideas to express affection towards loved ones. At Rananjay Exports, you can find an unlimited range of Gemstone jewelry, Custom jewelry, and 925 Sterling Silver Jewelry. Overwhelm them with the radiant shimmer of unique jewelry that will surely put a glint in their sights this joyful season.
Gifting Ideas for Mothers
There is no pure love than a mother's love, and no one can replace her love for their children. They are so devoted to their family that they don't get enough time for themselves. We all are connected and entangled in the deep bond of emotions and sensations for our mother. Thus, gifting and selecting jewelry for her that should be exceptional and expressive to convey your extraordinary bond with her.
The best gemstone jewelry for mothers are Aquamarine Jewelry, Amethyst Jewelry, Peridot Jewelry, Moonstone Jewelry, Rose Quartz Jewelry, Citrine Jewelry, and Quartz Jewelry. All these stones depict motherhood. These jewelry include rings, pendants, bracelets, earrings, necklaces, etc. Also, you can gift Alphabet Jewelry with the initials of your mother's name along with beautiful gemstone engraved in it.
Gifting Ideas for Fathers
Fathers are silent and the biggest supporters. They cannot openly say they love you but show this through their actions. Our fathers have to deal more with everything, so please stay away from the stupid cliche and time-worn thoughts that males cannot wear jewelry and gift your father healing Gemstone Jewelry to enhance their health and prosperity. However, gifting them beautiful Custom Jewelry, Sterling Silver Jewelry, Alphabet Jewelry, and other Designer Jewelry will express our love for them.
Gemstones for Fathers examines how a gemstone's spiritual strength can improve a man's intrinsic skills while emphasizing manly shade's captivation. I also agree gifting a ring to them would be a much better option. So gift your fathers a Chakra Ring, Opal Ring, Turquoise Ring, Amethyst Ring, Bloodstone Ring, Tiger Eye Ring, Citrine Ring, and Pyrite Ring that will benefit them.
Gifting Ideas for Your Siblings
A sibling is a gift to your soul, a companion to your heart, and a golden cord to the definition of your life. The siblings are the timeless gift given by God. The most disturbing creatures who never share their food but eat ours, constantly test our patience, make us annoyed 24*7, our all-time enemy, your partners in crime, and sometimes show love. It is an endless and imperishable trap we have obtained for life. To show your sibling love, gift them exceptional gemstone jewelry this Christmas.
You can gift them Amethyst Jewelry, Tiger Eye Jewelry, Ruby Jewelry, Emerald Jewelry, Moldavite Jewelry, Labradorite Jewelry, Moonstone Jewelry, Birthstone Jewelry, Chakra Jewelry, or Custom Jewelry curated in Sterling Silver. Along with this, I wish the Tom and Jerry bond between every sibling stays forever.
Gifting Ideas for Grandparents
Grandparents are like blessings to us. Our Indian culture says if any elderly happy person is present at home, that means God is also happy with us. Grandparents are like the family's spine, which supports all the members jointly. Thus, to thank them for their years of tolerance, direction, attachment, and insight, you require something extraordinary to gift them on the occasion of Christmas. Give them beautiful gemstone jewelry such as Aquamarine Jewelry, Tanzanite Jewelry, Pearl Jewelry, Opal Jewelry, Morganite Jewelry, etc.
Along with their growing age, they must be healthy and away from disease. These stones will help them avoid serious illness and convey that their love is as precious as the gem. Also, you can gift them Chakra Jewelry to balance their chakra-related problems that occur during old age.
Gifting Ideas for Your Special Ones
Some special people hold a special place in your heart and life. That place cannot be filled by anyone else. On the occasion of Christmas, convey your special ones near and adore some endearing moments. An enormous number of gemstones have been comprehended, intensifying love connections. They also help someone find their loved one. The gemstones jewelry you can gist your most cherished ones are Onyx Jewelry, Moonstone Jewelry, Rose Quartz Jewelry, Lapis Jewelry, Pearl Jewelry, Ruby Jewelry, Garnet Jewelry, Turquoise Jewelry, etc.
You can also gift them Birthstone Jewelry and Zodiac Sign Jewelry. Each gemstone for attachment and wedding has distinctive effects that will thoroughly influence you. Also, wearing love gemstone pendants near your heart is considered to draw people who adore, care for, and appreciate you by increasing your internal vibes.
From Where to get Gemstone Jewelry in Budget?
I understand there is a question that struck your mind, constantly bothering you about where to get this jewelry at lower prices. I got your answer, too, from Rananjay Exports. It is the leading wholesale gemstone jewelry manufacturer and supplier. They offer Handmade Jewelry curated in 925 Sterling Silver. Their collection includes Gemstone Bracelets, Gemstone Pendants, Gemstone Earrings, Gemstone Necklaces, and Gemstone Rings. You will get your favorite gemstone jewelry at wholesale prices with amazing discounts.
We value our customers and are glad to go that additional step for the satisfaction of customers. Any client associated with Rananjay Exports is sworn to the jewelry they desire. Once any customer enters, it will become a part of Rananjay Exports, and it consistently stays an unavoidable stake, no concern what. Then what is stopping you from making your family happy this Christmas and joining Rananjay Exports? If nothing, visit the website or store and benefit from the offers.