Casting jewelry has it's already made name in the formation of beauties in no time with various methods in great amount of collections that also melts the heart of customers from such a heart winning creative Custom Jewelry which is in high range supported by influence of customers to customize their wish way design with our expert team of Rananjay Exports that brings up delighted pieces of Designer Jewelry which is only one with unique swirls dedicated to you pleasantly.
Though there is no doubt that handmade jewelry acts as one of the great healthy options in line with strength and details at the same time where last time we discussed various types of Casting jewelry molding ways with you. today we are here to present you something really special to do with fire.yes! Those particularly named as "investment casting" method or "Lost wax casting" method which is the hero of giving us the exceptionally outstanding results with individual conversion of casting metal objects from wax models. lets give it a real talk.
Anciency Tracks - Fire Casting Jewelry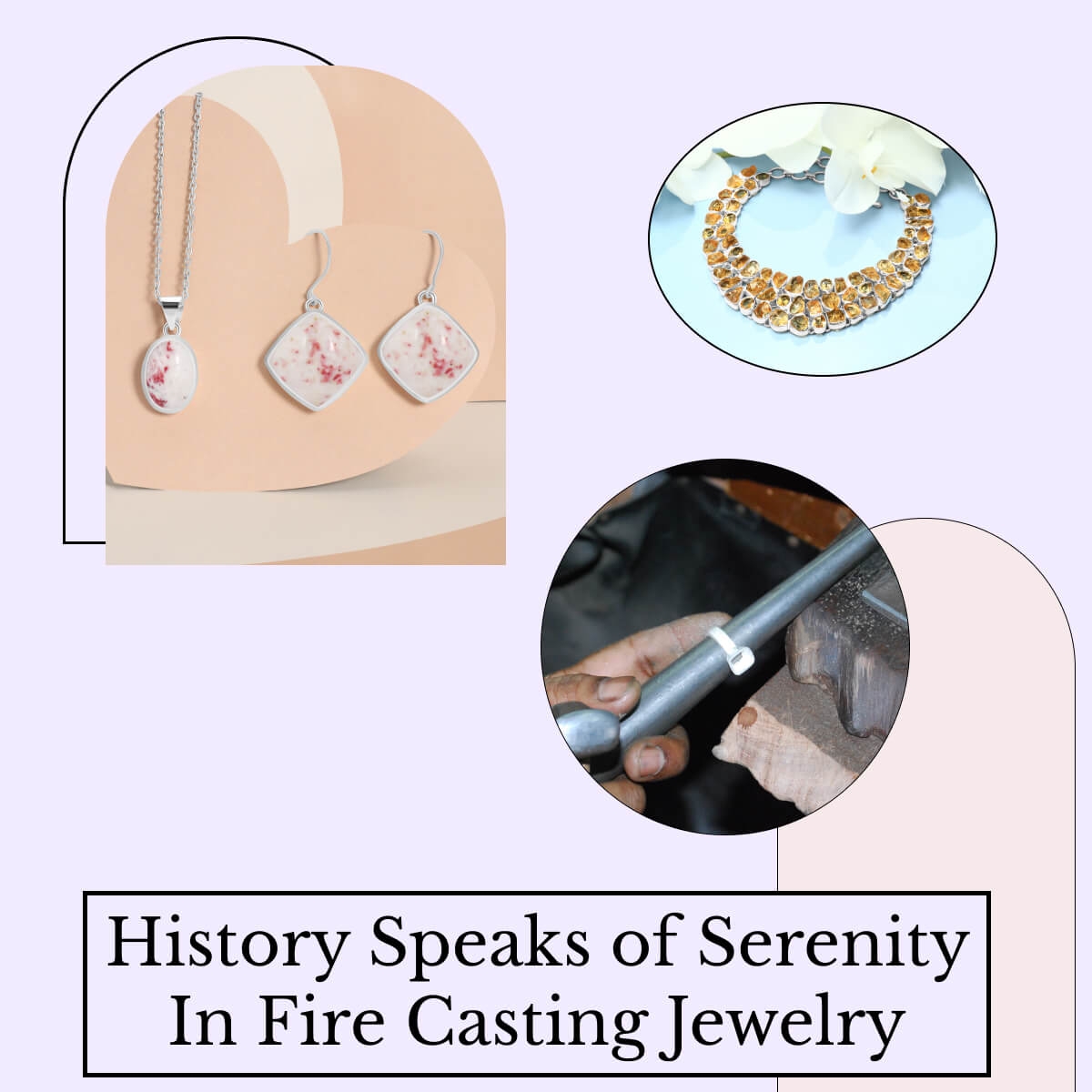 The lost wax casting method for making jewelry has been on the earth since around 3000 B.C years back which has been used in making the hollow mold wax model and let its investment set properly and once it's the wax portion is melted out where are the place the molten metal or glass has been poured and settled on particular interval of time to set and customize it accordingly with shapes, sizes, and cuts.
Casting provides us the best size, shape, and detailed work with no burps or leaks and cracks. in fact welcomes you with open arms of ancestral traditional way with precise skills able to express the beauty feel with face of creativity and blend of gems and metals.
History Calls It's Identity By Its Stories- Fire Casting Jewelry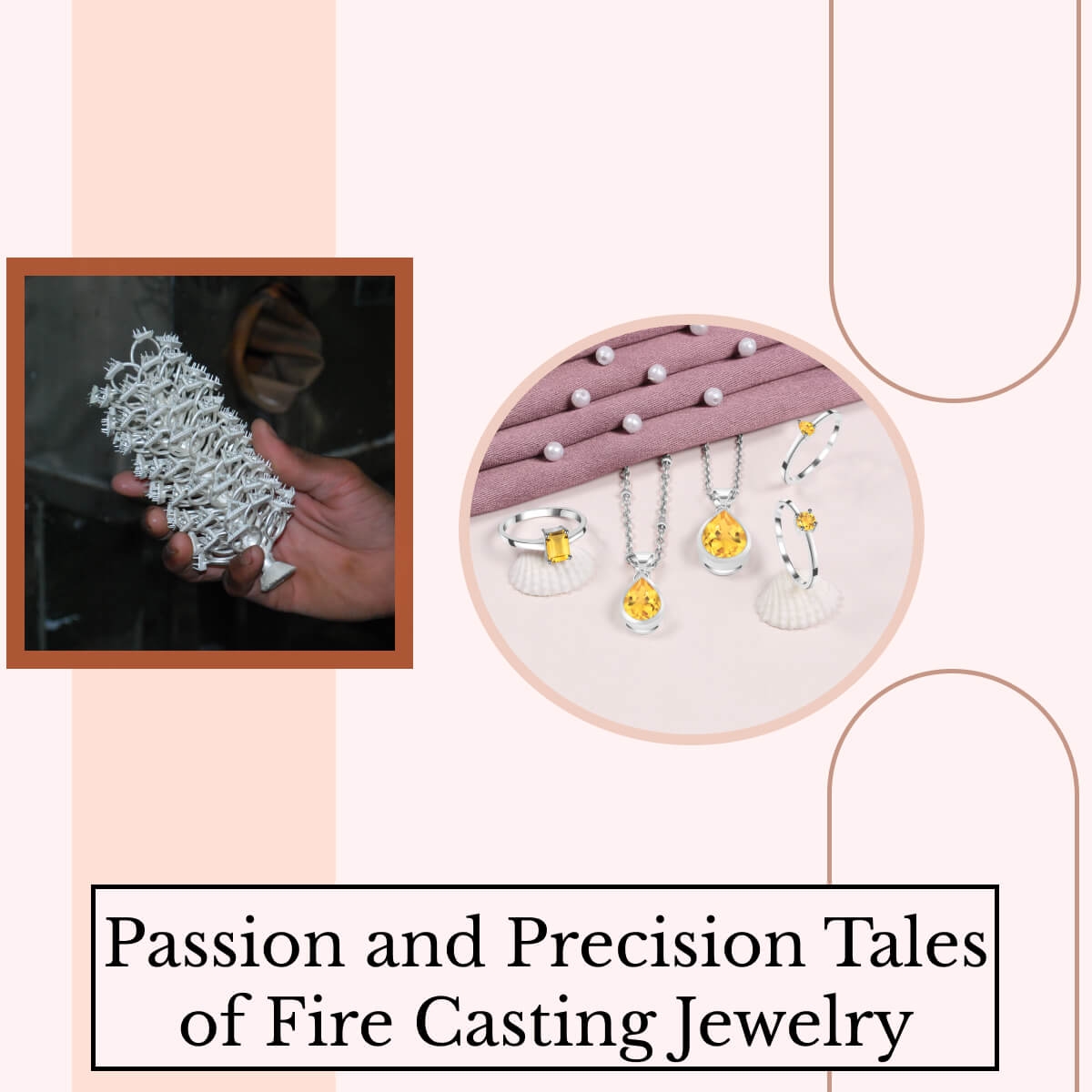 This many years old traditional method is used even today in the world with enough technologies due to its precision and accuracy work with the fire. the manufacturing of craft and fine art with these molding ways reminds me of "Wabi-Sabi" rituals. Do you know those practices? In Japan many years ago due to tornadoes many houses are started to be made with wood so that It doesn't take lots of material and time wastage to make full proof concrete houses instead they believe in the beauty of simplicity.
Same as that way on the breaking of Ceramic pottery their monks used to practice this accident with happiness and jointing it with molten real gold glue with gives them memory to celebrate it. this story reminds us of also "the art" which is been determined and beautifully brought in the process of lost wax casting method when crafted with fire.
Processing Of Precision and Passion! - Fire Casting Jewelry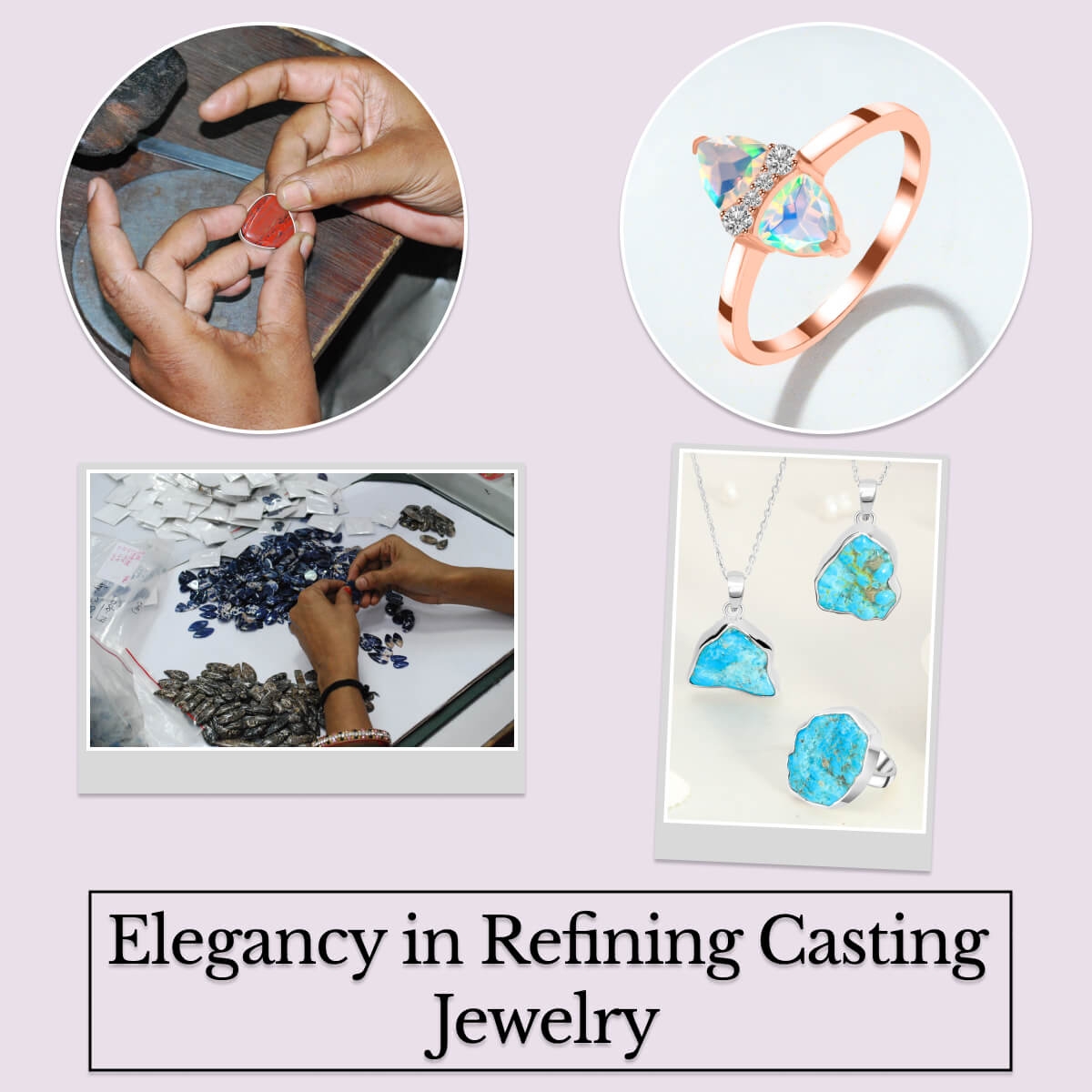 For making a good staying mold make sure to make it with plastic or silica mixed in the form of water and powder, in case of working with dry ingredients don't forget to use respiratory helmets. Once everything is all set make sure to heat the mold to a certain temperatures that certainly doesn't break or can easily flex during the giving shape and dimensions to required ornaments and also the molten metal should consist of heavy cream texture then use wax base plate and cut them into mold and settle them ready to deal them with pourable molten metal once it is done metal is ready to be cast enough. Firstly create your imaginatory or wished one design you want for before molding it around after that use soldering iron, a heat gun, and detailing dental shaping and carving tools.
Assembling & Foundry Sculpting Tasks When Crafted with Fire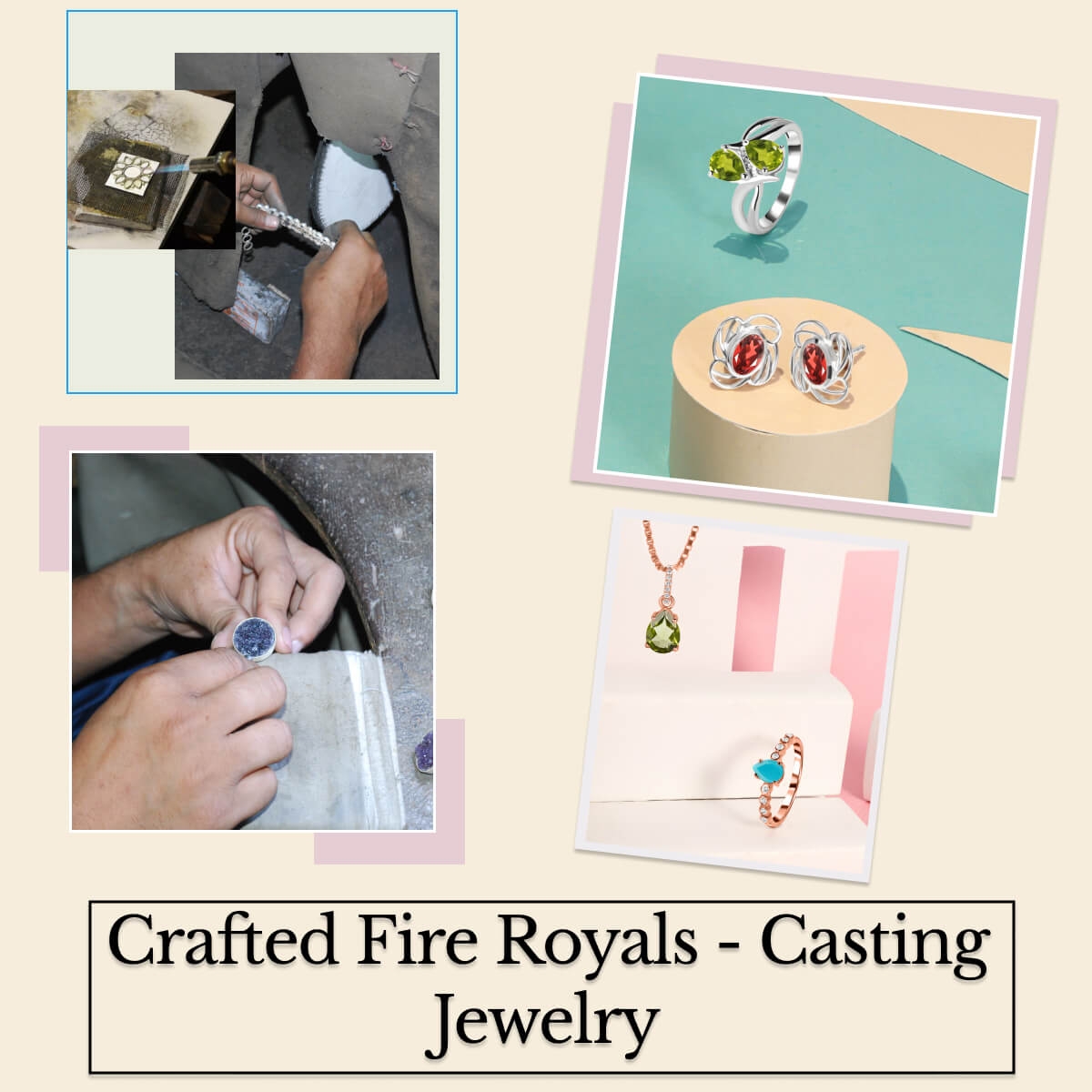 Now comes the most important task to be paid equal attention to make the entire hard work and process worth it which is to set the molten stage in proper solidification After which when the task is been them remove the wax with safely placing it in microwave and burning beneath the kiln areas. and detail on assembling every single tiny detail.
For which initially chose the any of your customer demanded metallic alloys to be melt in a crucible furnaces and then pouring them into the mold with safety guidelines and remove the cast from mold and finish your file and polish the surface task where also various castings are used at crucible foundry such as bell castings by design, casting, and finish a bell by providing a foundation in the versatile exploratory ways and iron castings where students prepare themselves iron and coke charges by operating the cupola and pouring molten iron into their new mold, also by designing your own waffle iron and making it with sand molds and cupola furnaces.
Give Shape Through Crafted in Fire: Casting Jewelry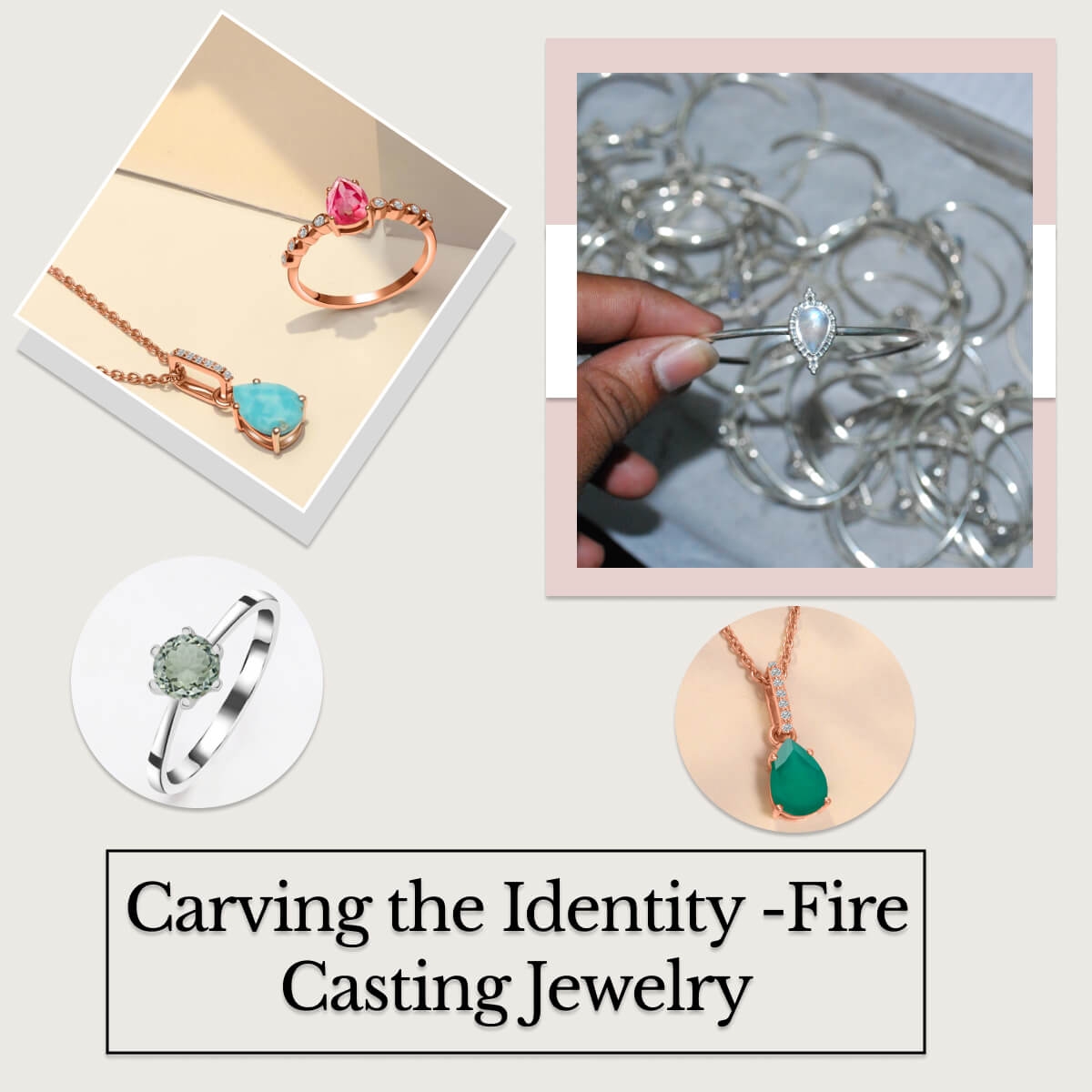 Make sure to have something really great, imagine a dreamy ideal picture out of your mind that you wanna give it a perfect identity through Casting Jewelry, make sure to consider such tips with pros & cons.
Let's start with what metal do you want in your jewelry and irrespective of what element it is, do you wanna cast it too?
Further that if it is silver then what type is it Plain Silver Jewelry or Sterling Silver Jewelry with a piece of Gemstone having which texture or color affecting your chakra or zodiacs or may be birth month too you can find your perfect stone matching your way with these substitute names also such as Chakra Jewelry, Zodiac Sign Jewelry or Birthstone Jewelry that hang on with yours stars to give a peaceful non accidental direction. Nice deal.
Touch Ups To Care & Need Of!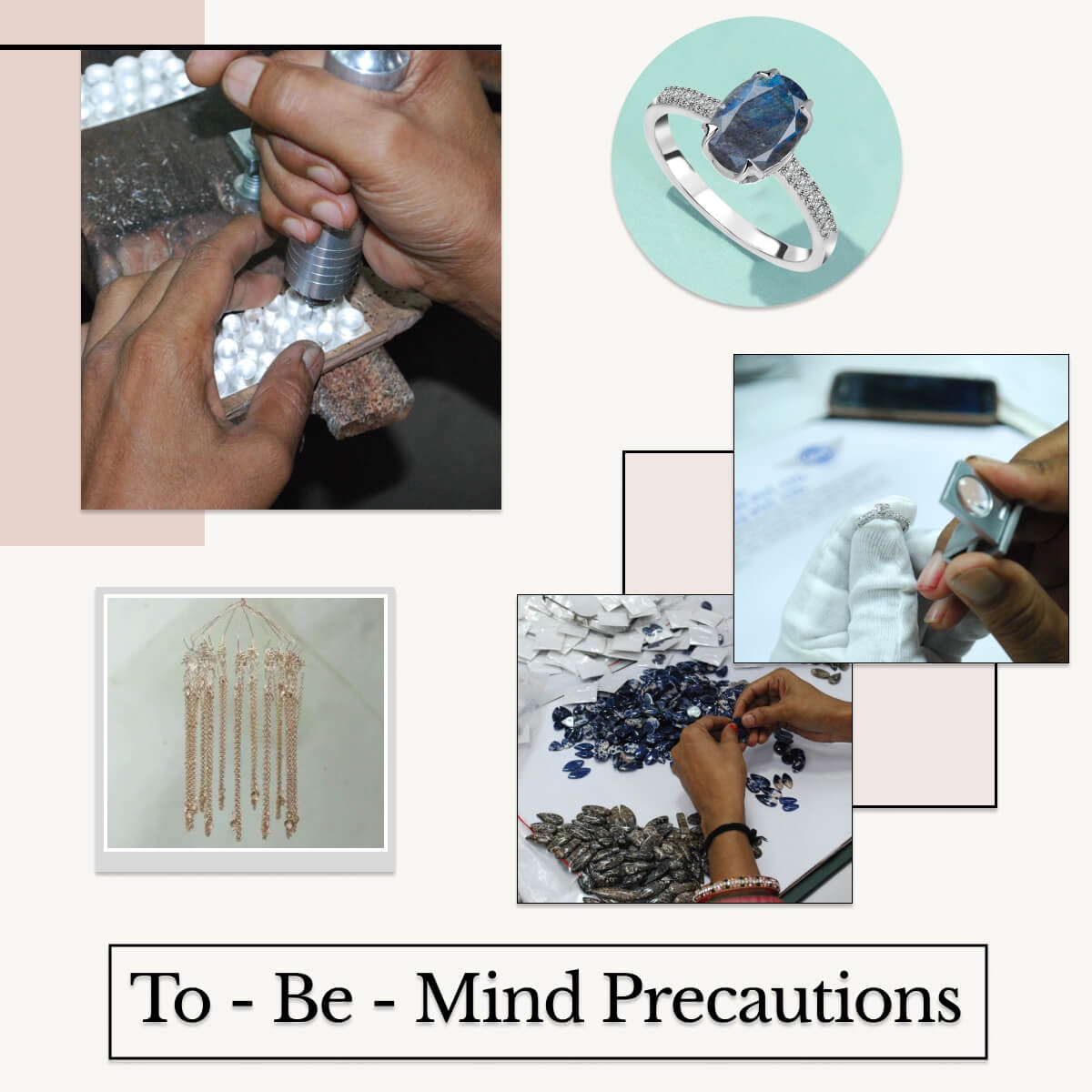 Deliberately non negotiating tools and materials has to be there including precautions to be safe with such heated temperature molten metals basically consists of Tools and Materials Safety gear: leather gloves and protective glasses Wax: microcrystalline, paraffin, or beeswax all work well Heat gun and texturing tools Casting metal Investment, Gram scale, Rubber, mixing bowl, Volumetric flask for water, Vacuum chamber Kiln for burnout Crucible, Flux, Torch, Bucket with water, Tongs.
Later on have some slight touch ups with micro details informations that can leave a high prospective impacts on your final pieces such as heating temperature which includes ensuring that the mold has no sharp edges or cracks which make produce imperfect cast and inspecting the inside of the mold for debris, dust, etc apart from which make sure to install the insulating material so as to not damage through heat and break with safe garments.
Rananjay Exports Presents Best Collections Of Customized Jewelry
Artisanal Mastery in Casting Jewelry of Distinctive Styles with craft in fire speciality presents by Rananjay Exports is one the heart trustful best leading Wholesale Gemstone Jewelry Manufacturer & Suppliers presents you the best of your time with our gorgeous collections of delicately designed nature borned Gemstones with detailed making of 925 Sterling Silver as either handmade jewelry or casting jewelry which is perfectly believed to be healthy treatment of Chakras breathing freshly vibing strongly known as Chakra Jewelry also as the birth month special as Birthstone Jewelry. our great work light has been spreading, has be witnessed in all over the world source fully coming from industry with great quality standards the industrial road map arrows to (SEZ) special economic zone Sitapura Industrial Area (Jaipur) India, giving your pride a memorable experience with bumper free shipping offers on all orders above the value of $499 with many bulky discounts All that is absolutely free from shipping cost on filling your shopping big with gems more than 500$ no matter where you hook yourself ring us (+91) 9116124275 or shoot us or mail us at info@rananjayexports.com cause your gem is only yours!