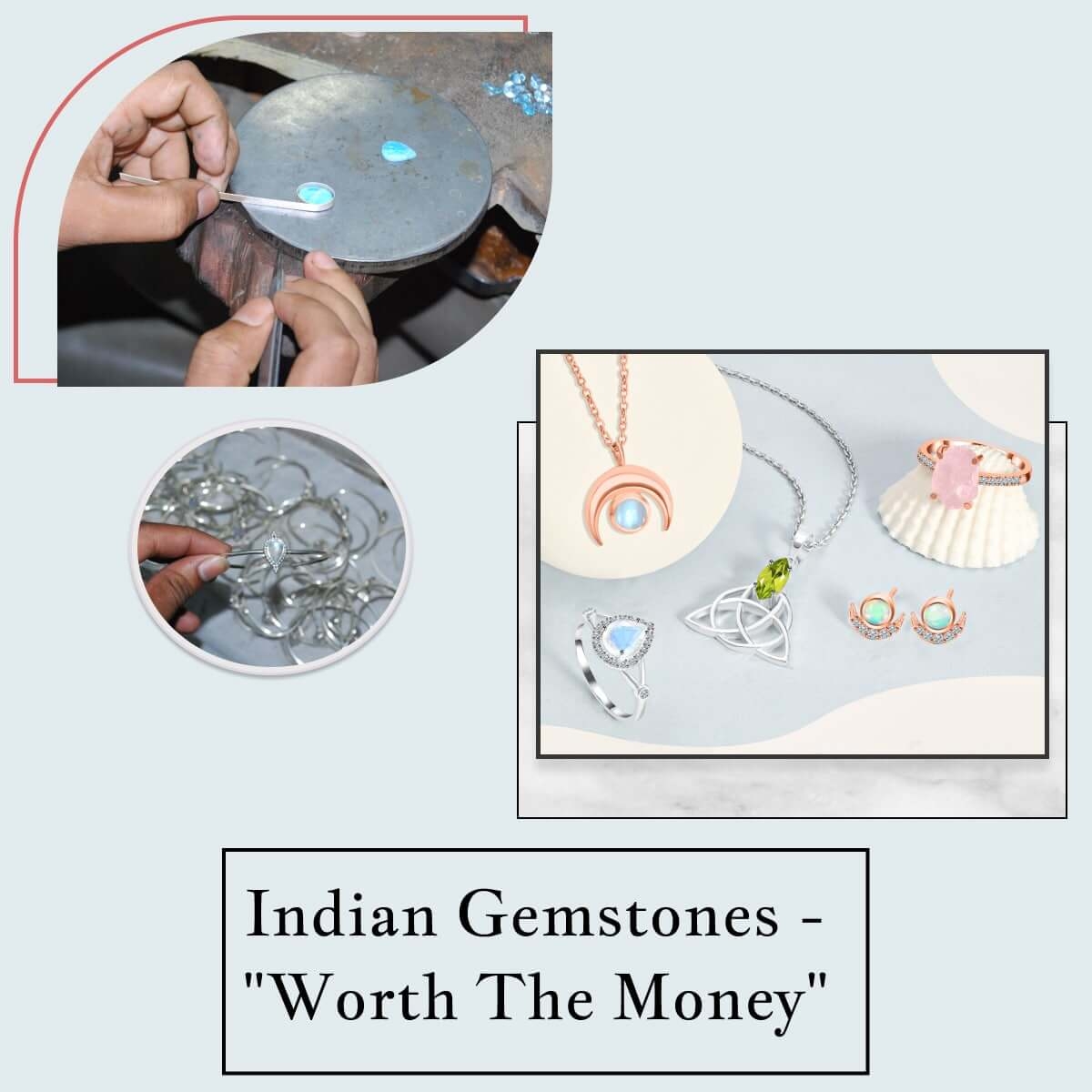 India has been home to many origins. One of the oldest civilizations of mankind is thrived here for centuries. A civilization that was rich and developed in its technologies, the first urban civilization ever happened in the world. Gemstone and jewelry is one of the origins of India. Perhaps the availability of plenty of gemstones in India attracted many foreign travelers further led the colonization of India.
For more than 2000 years India was the one and only supplier of gemstones in the entire world. The tradition of gemstones here is as old as the beginning of civilization itself. For generations, the heritage of ancestral wisdom of gemstones has been passed on to the next generation and that is how India has preserved a rich tradition of gemstones, jewelry, and manufacturing, that can not be found in books. The gemstone industry is still dominated by the families of ancient gemstone traders, the wisdom is imprinted in their genes. In this manner, India stands tall and alone in the glorious history of gemstones. No wonder even today India is the largest supplier of gemstones and jewelry. Below are the reasons for the easy affordability of gemstones in India –
Being The Home of Many Natural Gemstones
India produces many natural precious and semi-precious gemstones. India is rich in natural resources and many gemstones are mined in India, which adds to the cost-efficiency of the gemstones. The cost of a perfectly processed and polished gemstone gets increased if the raw material has to be imported from other countries of the additional transportation cost. India has been mining 83 gemstones, it is one of the prime reasons for the affordable gemstones of India.
Plethora of Precious and Semi-precious Gemstones in India
India is a land extremely rich in gemstones, for many centuries India had been the sole exporter of gemstones, and even today leads the industry of gemstone jewelry manufacturing and wholesale supply all over the world. Plenty of availability is the reason India has a glorious past with gemstone jewelry. India produces enough gemstones not just for domestic use but for all around the world.
The Unparalleled Skill, Learned from The Ancestral Practices of Cutting and Polishing Gemstones
5000 years of gemstone jewelry traditions have been invented and perfected the art of treating gemstones in a perfect manner. As a result, India is the home for cutting, shaping, and polishing gemstones. We are the best when it comes to processing a gemstone and making it the ultimate fit for gemstone jewelry.
High Competition in The Gemstone Jewelry Market
India has the highest number of gemstone suppliers in the world which creates a ground for massive competition among them. it is the benefit of this competition is that the best quality at a lower price is always the priority of the manufacturers and suppliers of gemstones and gemstone jewelry.
Use of Advanced Technology
The use of modern machines and technology has evolved the technique of manufacturing gemstone jewelry. Now gemstone producers are capable of producing larger amounts in lesser time at a cheaper cost. Modern scientific inventions have favored this industry greatly.
Availability of Plenty of Cheap But Skilled Labor
Being the 2nd most populated or probably India is expected to get to the top in terms of population. India is exceptionally rich in human resources. Human resource plays an important role in any industry and India is the richest in it.
Conclusion
India is the pioneer of gemstone and jewelry suppliers. The love for gemstone jewelry in common masses is unequaled. Since antiquity, Gemstones jewelry is inseparable from the Indian masses. India not only is the largest manufacturer and wholesale supplier of gemstones but one of the greatest consumers also. It has started and perfected the art of jewelry making and supplying worldwide. India has also discovered the healing properties of gemstones and their association with stars and zodiac signs and even with chakras. In this regard, India has done a great favor to the world, not alone with the supply of gemstones but with the additional knowledge about them.
Rananjay Exports
We are Rananjay Exports, the largest wholesale gemstone jewelry manufacturer and supplier in Jaipur, India. We have absolute expertise in gemstone jewelry manufacturing and supplying worldwide. The admiration and trust of our clients all over the world for more than a decade, that we have earned is well deserved. We provide a magnificent range of gemstone jewelry of various styles and kinds. We have made a vow to ourselves to take your gemstone jewelry experience to another level with our dedication and proficiency in gemstone jewelry manufacturing. We have a team of researchers who keep us updated with the latest trends in gemstone jewelry fashion worldwide. They help us to be ready for the slightest of the ever-changing variations in jewelry designs and types. Our collection of gemstone rings, earrings, pendants, bracelets, jewelry sets, and necklaces of silver, gold, and brass includes world-class designs. Our custom handmade gemstone jewelry allows you to make your special occasion memorable. While casting gemstone jewelry goes smoothly with your budget. If you are looking for genuine quality birthstone jewelry, we are here to serve you with ethically mined and resourced birthstones. We stand firm and proudly by our values in gemstone jewelry manufacturing and supply worldwide.
We do understand the importance of gemstone jewelry in one's life. It is not only a symbol of fashion and luxury but also helps us in healing both physically and spiritually. it creates memories for a lifetime. Gemstone jewelry always holds a special place in one's life and we are determined to make it better for you with our excellent service of gemstone jewelry manufacturing and supply globally. And that is why we have thousands of clients across the world. With a family of 1000+ employees, we will be serving the best quality of gemstones and unwavering services not only in Jaipur India but all over the world. Contact us with your queries and stay connected.