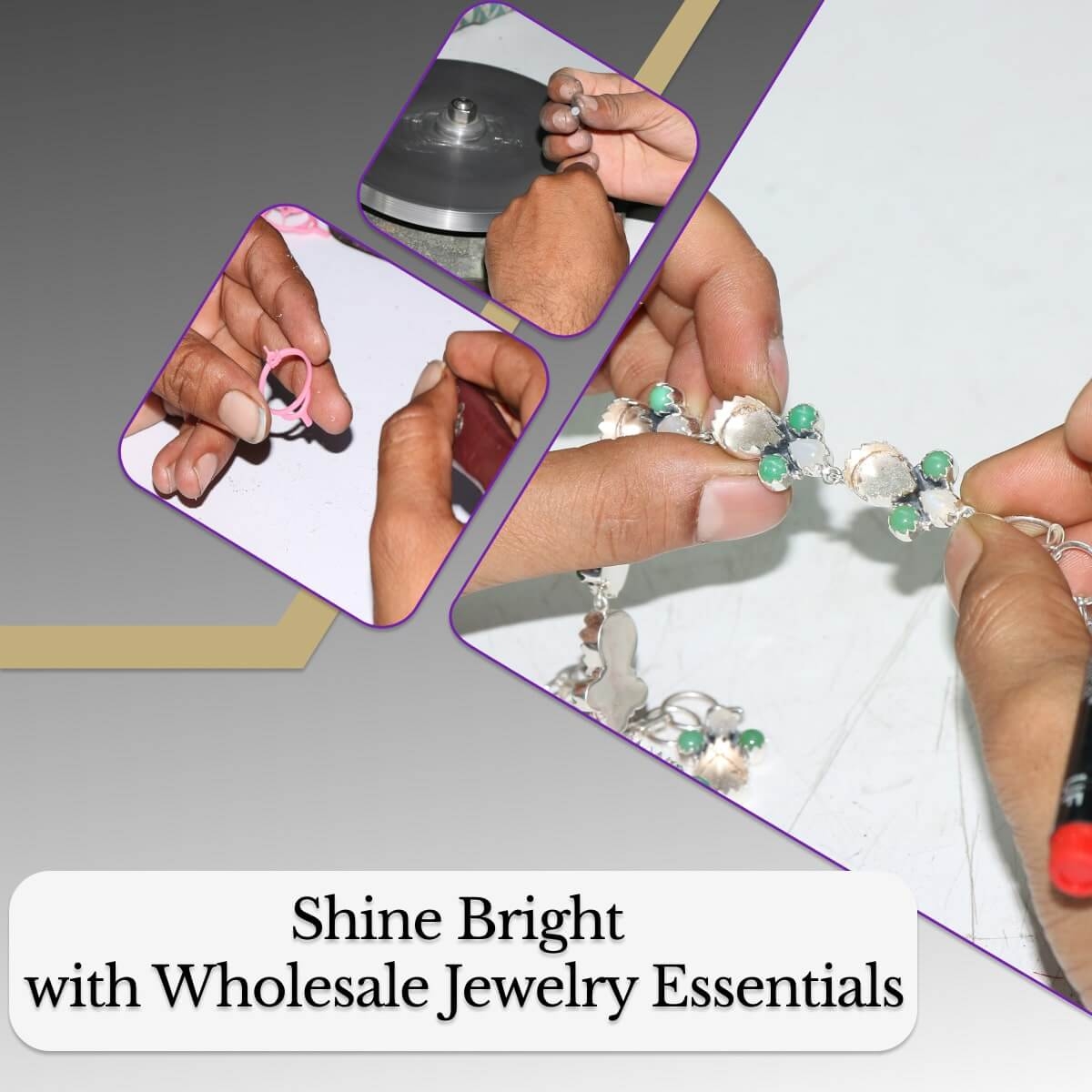 Discover the essence of charm and magnificence with Rananjay Exports, your leading destination for Top-notch wholesale jewelry supplies. As a reputable Indian jewelry manufacturer, we take pride in being a leading wholesale jewelry manufacturer from India, sustaining the global market. Our proficiency lies in creating a stunning collection of silver jewelry, gemstone jewelry, casting jewelry, custom jewelry, designer jewelry, and handmade jewelry that represents elegance and class.
Enfold the glamour of authenticity as you view our varied range of jewelry collections. From timeless traditionals to modern marvels, we provide an array of options to suit every taste and preferences. Our expertise in creating the custom jewelry and designer jewelry makes sure that your preferences are modified into tangible masterpieces. Each & every piece of jewelry depicts a story, reflecting artistry and passion. Crafted with utmost dedication, our Handmade Jewelry captures the epitome of human touch and creativity.
More than just adornments, these jewelry pieces are a representation of emotions, culture, and individuality. Our jewelry factory operates as a beam of innovation, where traditional tools meet modern techniques, resulting in pieces that resonate with beauty and class.
Step into the world of glamour with our Silver Factory, where 925 sterling silver jewelry is designed into sheer elegance. As a Silver Jewelry Manufacturer, we pride ourselves on providing excellent value without compromising on quality. Our guarantee to excellence has established us as a trusted Indian Jewelry Manufacturer in the industry, resonating with businesses seeking to raise their product offerings.
Rananjay Exports is more than just a Wholesale Jewelry Manufacturer; it's a Image of Authenticity and innovation. Our dedication to delivering top-quality products has made us a favourable partner for businesses looking to source high-quality jewelry. With Wholesale Jewelry Supplies from Rananjay Exports, you can have sparkling gems at your fingertips, ready to embellish the world with beauty and grace.
Rananjay Exports - A Renowned Wholesale Jewelry Manufacturer From India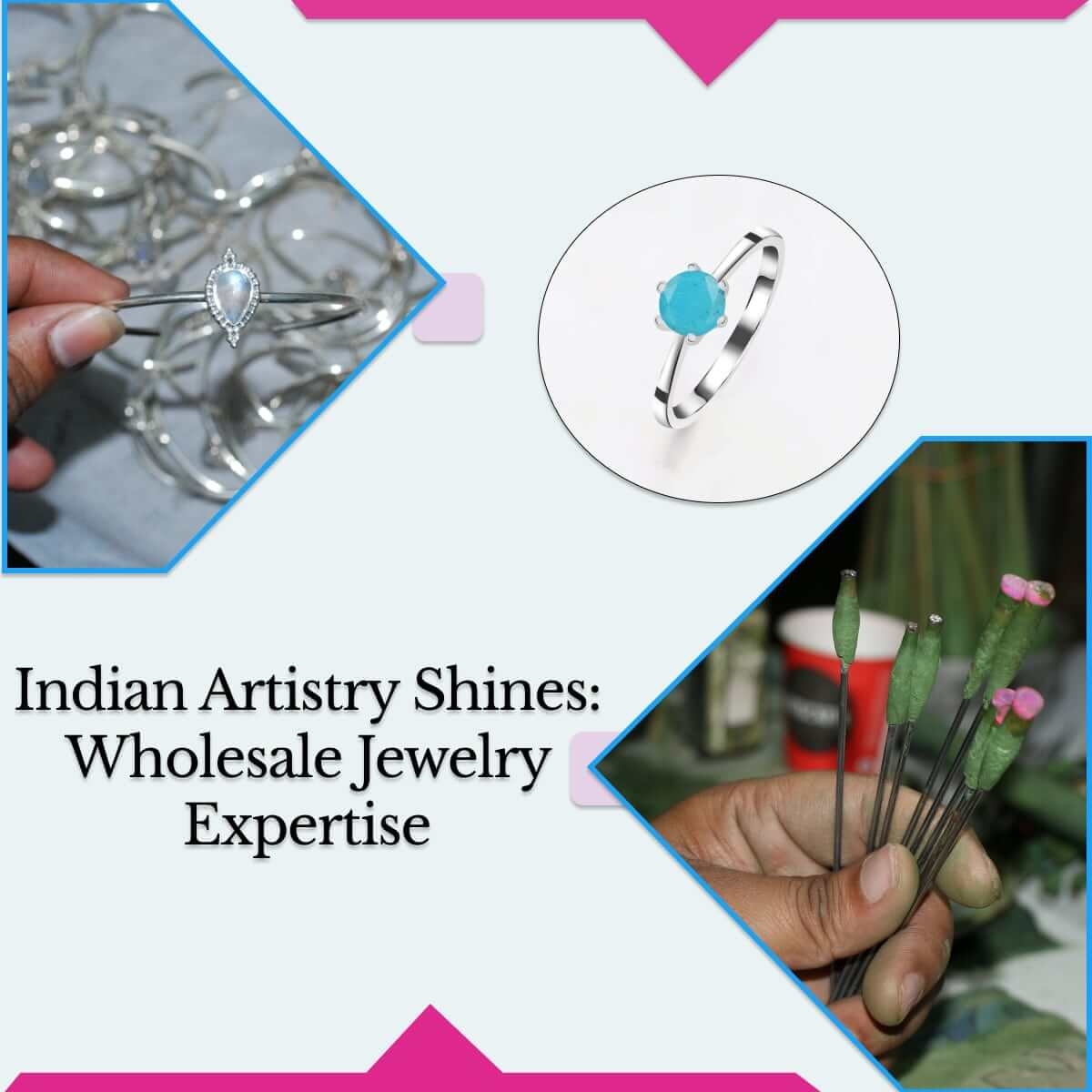 At Rananjay Exports, we stand out as a trusted wholesale jewelry manufacturer from India, famous for our promise of delivering 925 sterling silver jewelry of exceptional beauty and artisanship. With a promising jewelry factory and a silver factory, we make sure that each piece is beautifully crafted to perfection, meeting the highest industry standards. Our constant tracking of quality has earned us a reputation as a reliable source for wholesale jewellery supplies across the world.
We understand that jewelry is not just an accessory; it's an expression of style and emotion. That's why our range surrounds a diverse array of designs, from traditional classics to modern trends. Whether you're searching for elegant gemstone jewelry or complex custom designs, our collection serves every occasion and attire. As a popular wholesale jewelry manufacturer, Rananjay Exports features modernization and creativity. Our talented designers and craftsmen collaborate to bring eccentric visions to life, resulting in a diverse collection of designer jewelry that stands out in the market.
Every piece of casting jewelry, custom jewelry, and handmade jewelry we produce with our dedication to its originality and quality. When you select Rananjay Exports for your wholesale jewellery supplies, you get a way to the treasure trove of sparkling gems at your fingertips. We pride ourselves on providing a seamless wholesale experience, providing exceptional customer service, competitive pricing, and a wide collection that suits retailers, distributors, and jewelry enthusiasts.
In the world full of accessories and personal touch, jewelry plays an important role in reflecting individuality, culture, and style. Wholesale jewellery supplies serve as the lifeblood of the jewelry industry, enabling retailers and designers to carry a distinct array of classic pieces to their consumers. Among the leaders in this industry, Rananjay Exports stands out as an Indian Jewelry Manufacturer, Wholesale Jewelry Manufacturer from India, and Silver Jewelry Manufacturer. Specializing in Gemstone Jewelry, Casting Jewelry, Custom Jewelry, Designer Jewelry, and Handmade Jewelry.
The Heart Of Craftsmanship: Rananjay Exports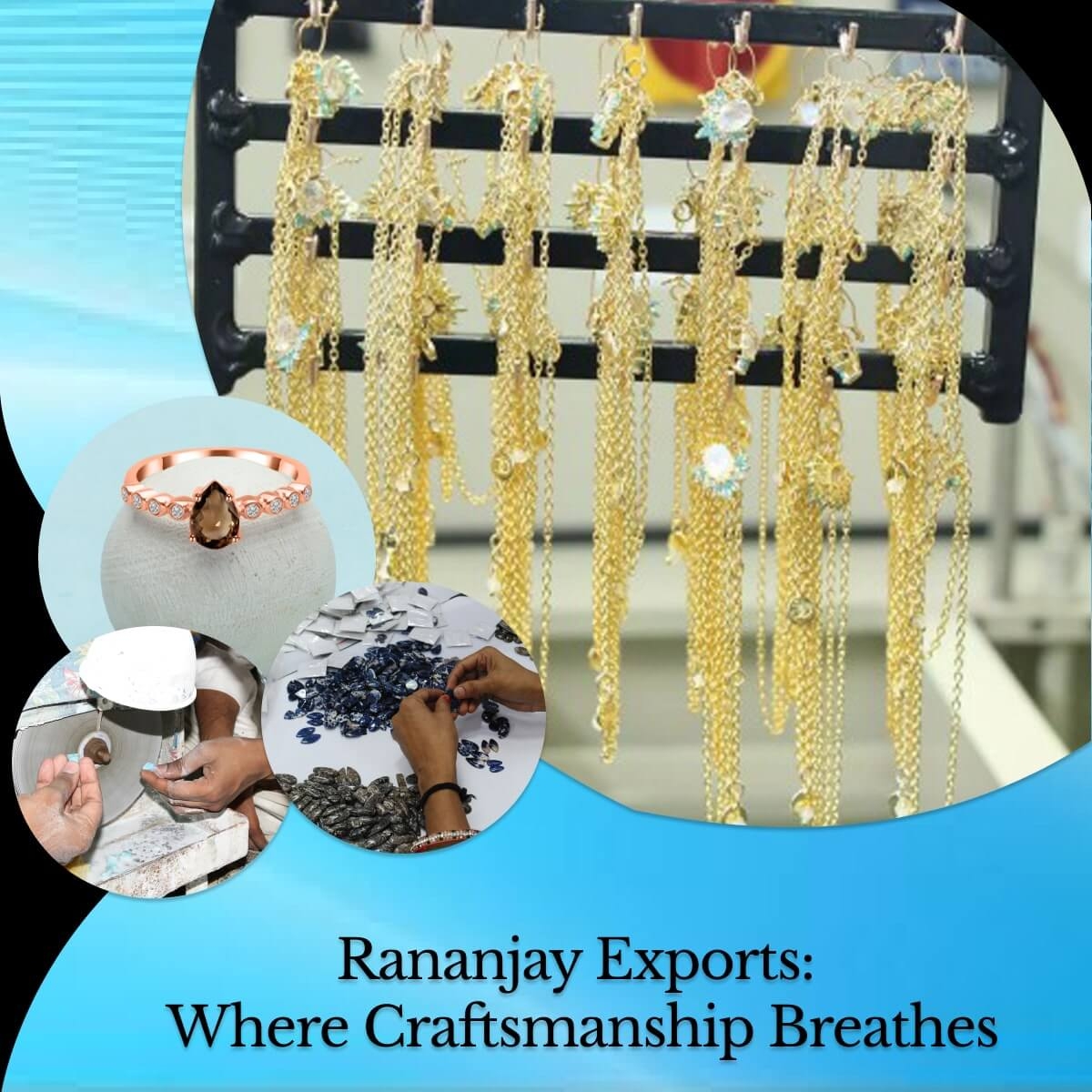 Rananjay Exports, a prominent competitor in the field, has earned an outstanding reputation for its promise to superiority and alteration. As a Wholesale Jewelry Manufacturer from India, Rananjay Exports summarizes the rich culture of Indian jewelry-making while fulfilling the modern demands of the global market. The company's hard work and devotion to its craft shines through its vast offerings, which reaches across various styles, materials, and techniques.
Diverse Range Of Offerings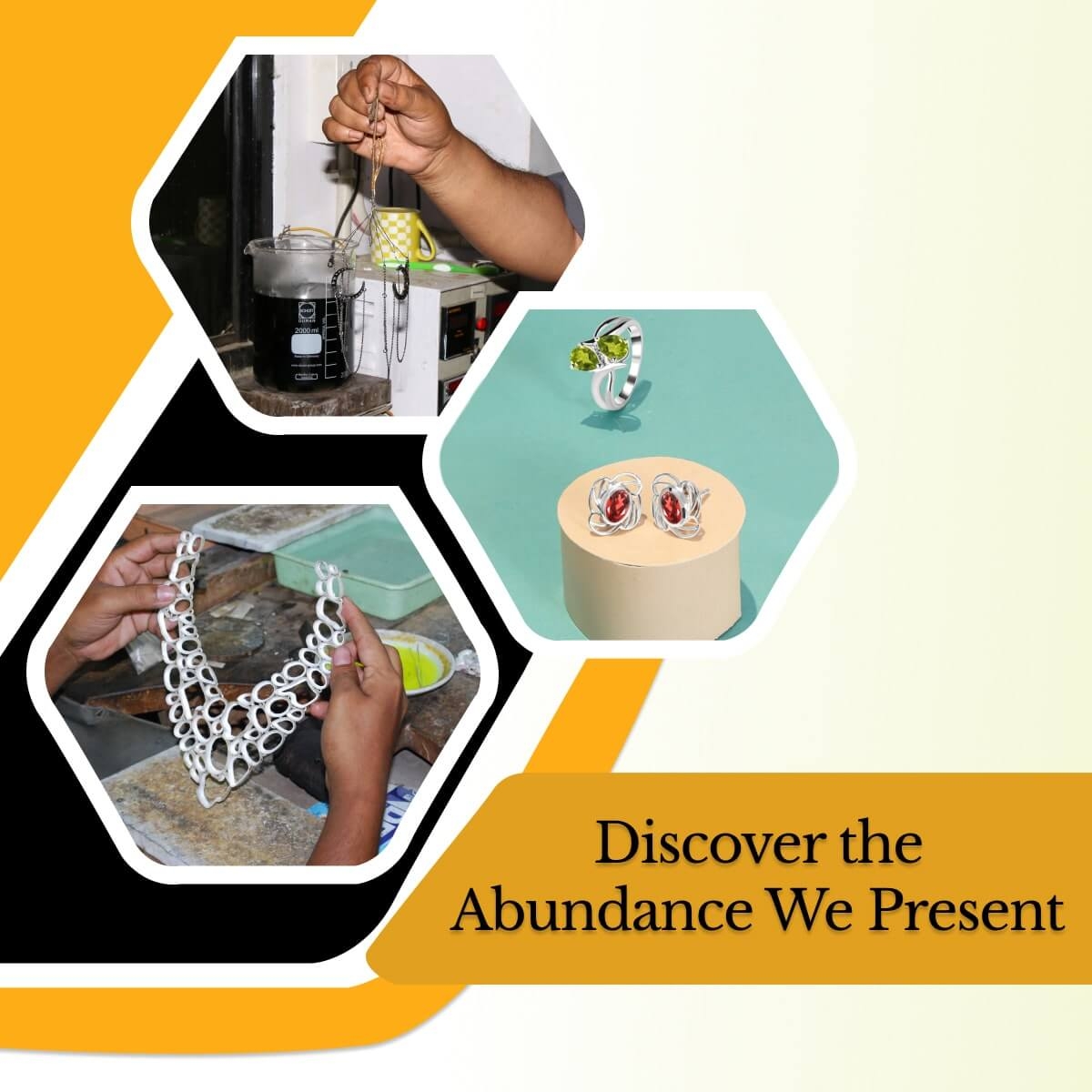 Rananjay Exports Possess An Extensive Range Of Jewelry Supplies, Including But Not Limited To:
Gemstone Jewelry: Famous for their mesmerizing allure, gemstones have been an inherent part of jewelry design since ancient times. Rananjay Exports is very efficient and effective in sourcing, cutting, and incorporating these precious and semi-precious stones into captivating pieces of jewelry. From the deep blues of sapphires to the fiery reds of rubies, their gemstone jewelry collections serve a gamut of preferences.
Casting Jewelry: The art of casting allows for complex and detailed designs that would be otherwise impossible to achieve. Rananjay Exports' casting jewelry exhibits the capability of their artisans, providing unique and alluring pieces that capture the core of dignity.
Custom and Designer Jewelry: Rananjay Exports grasps the individuality of each customer by offering custom jewelry services. This ensures that clients can transform their dreams into reality, resulting in extraordinary pieces that resembles their personal style. Their designer jewelry collection, on the other hand, represents the fusion of creativity and craftsmanship.
Handmade Jewelry: Handmade jewelry carries an alluring charm, as it symbolizes the precise attention and dedication of skilled craftsmen. Rananjay Exports takes pride in its handcrafted jewelry, which celebrates the human touch and preserves traditional techniques.
Crafting Excellence: Silver Factory and 925 Sterling Silver Jewelry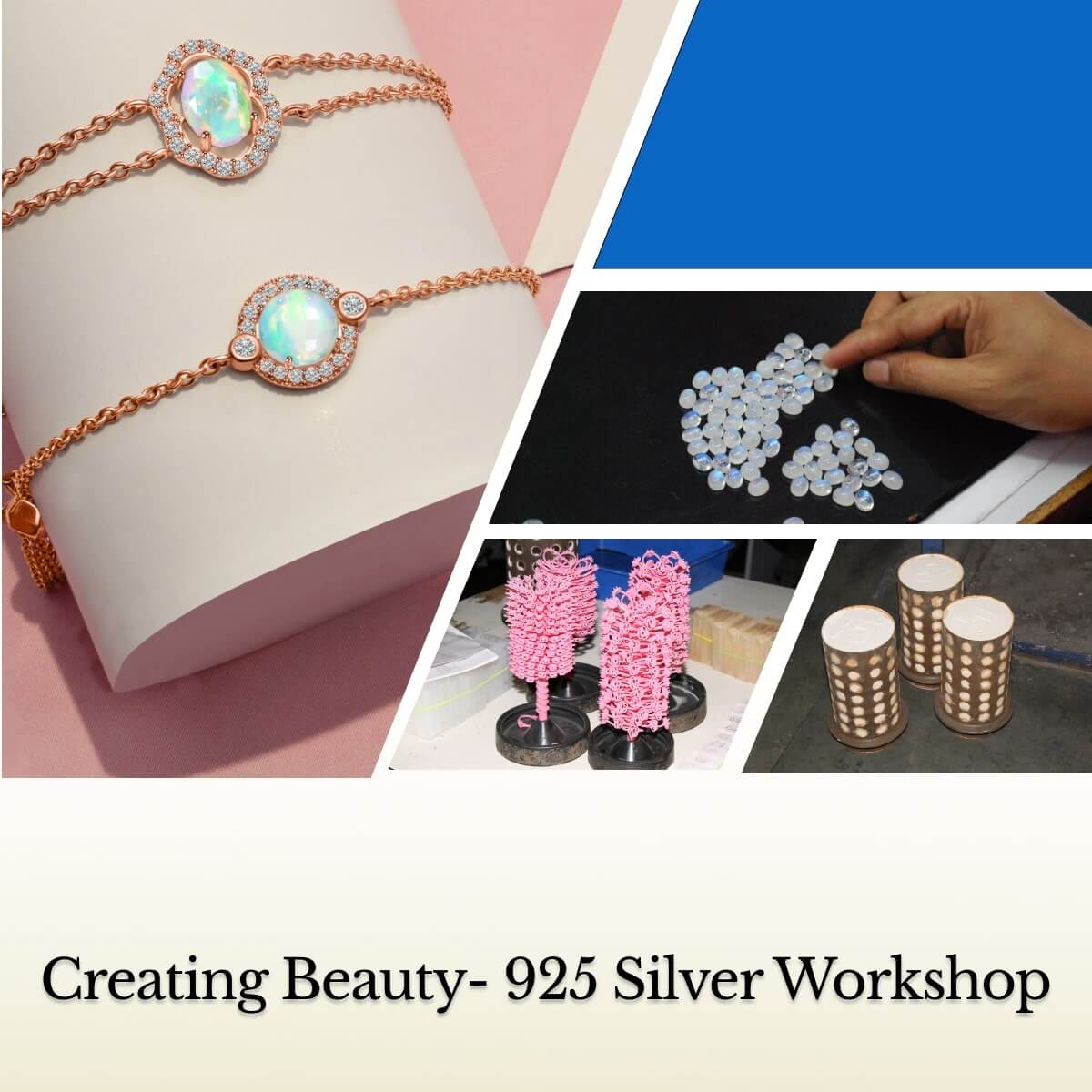 Rananjay Exports has established itself as a renowned Silver Jewelry Manufacturer, leveraging the eternal appeal of sterling silver. The 925 sterling silver jewelry collection is an evidence to the company's promise to quality and authenticity. This collection embraces pieces that are not only visually appealing but also durable and versatile, making them suitable for various occasions and style preferences.
Unveiling The Wholesale Advantage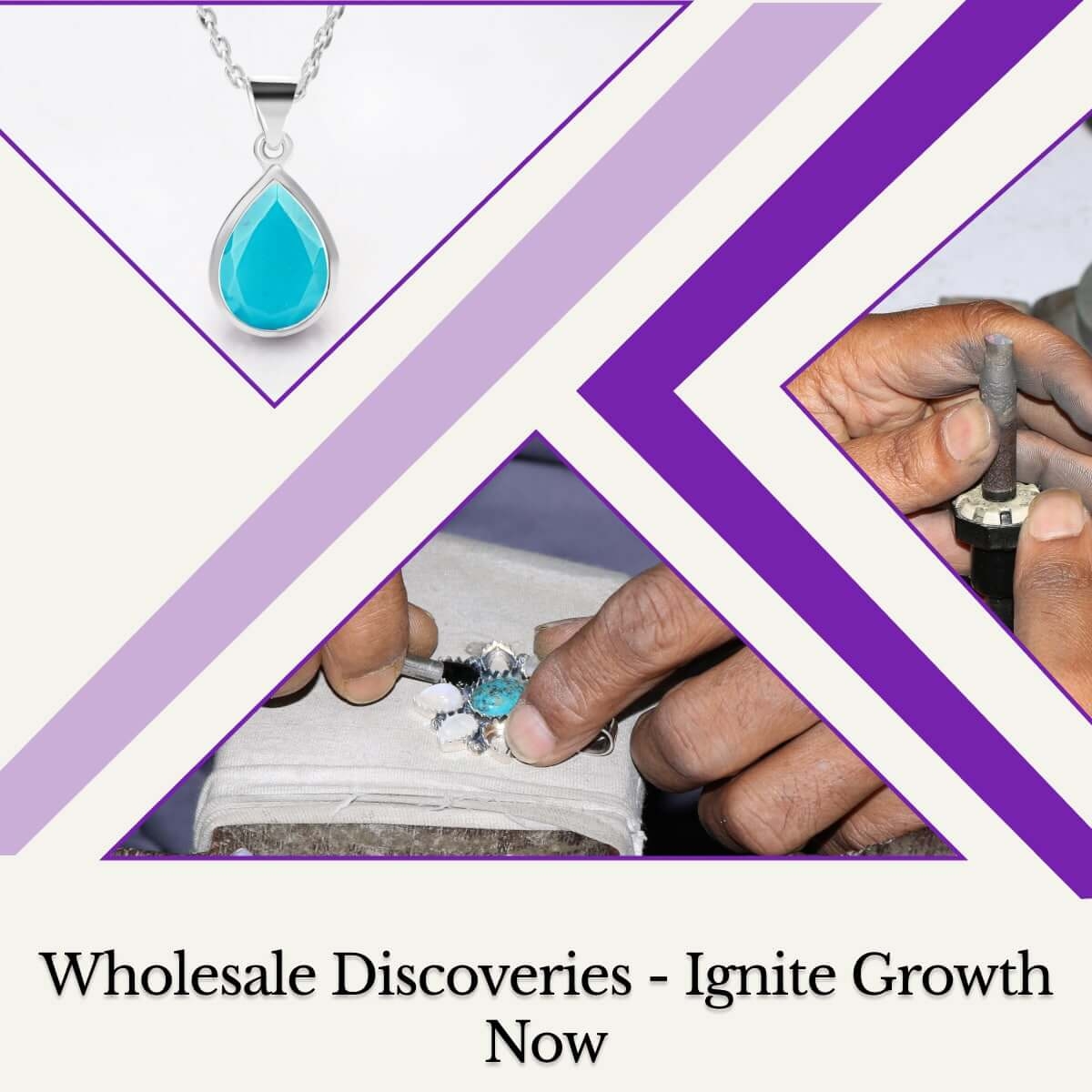 The core of Rananjay Exports' success lies in its role as a Wholesale Jewelry Manufacturer. This designation comes with a multitude of benefits for retailers, designers, and businesses in the jewelry industry:
Cost-Efficiency: Wholesale buying empowers significant cost savings, allowing retailers to buy high-quality jewelry supplies at lower prices. This cost benefit can then be passed on to the end consumer, nurturing competitive pricing and enhanced value.
Diverse Inventory: As an extensive Wholesale Jewelry Manufacturer, Rananjay Exports offers a wide range of jewelry supplies, ensuring that retailers have access to a diverse and constantly updated inventory. This empowers them to cater to a broader customer base with varying preferences.
Collaborative Partnerships: Establishing a relationship with a Wholesale Jewelry Manufacturer like Rananjay Exports fosters a collaborative partnership. This partnership can lead to customized orders, exclusive designs, and personalized support, enhancing the retailer's ability to meet customer demands.
Streamlined Logistics: Rananjay Exports' experience and expertise in the industry ensure streamlined logistics and efficient delivery. Reliable and timely delivery is crucial for maintaining customer satisfaction and building a reputable brand.
A Glimpse Into The Future
As the jewelry industry continues to evolve, Rananjay Exports remains at the forefront, adapting to new trends while upholding its commitment to quality and craftsmanship. The company's dedication to sustainable practices and ethical sourcing further solidifies its position as a responsible industry leader.
Rananjay Exports:- A Renowned Gemstone Jewelry Manufacturer From India
If you're in search of a reliable wholesale jewelry manufacturer from India, look no further than Rananjay Exports. Discover the epitome of elegance and luxury with our exquisite collection of Wholesale Jewellery Supplies. At Rananjay Exports, a leading Indian Jewelry Manufacturer, we take immense pride in being your ultimate destination for Wholesale Jewelry Manufacturer from India.
Wholesale Jewelry Supplies from Rananjay Exports offer a gateway to a world of exquisite adornments. With its rich heritage, commitment to quality, and diverse offerings, Rananjay Exports stands as a shining example of an Indian Jewelry Manufacturer, Wholesale Jewelry Manufacturer from India, and Silver Jewelry Manufacturer. Through its Gemstone Jewelry, Casting Jewelry, Custom Jewelry, Designer Jewelry, and Handmade Jewelry collections, the company continues to enchant and inspire the world of jewelry enthusiasts, proving that truly sparkling gems are always at our fingertips. So, Explore our collection and let our jewels add a touch of glamour to your world.