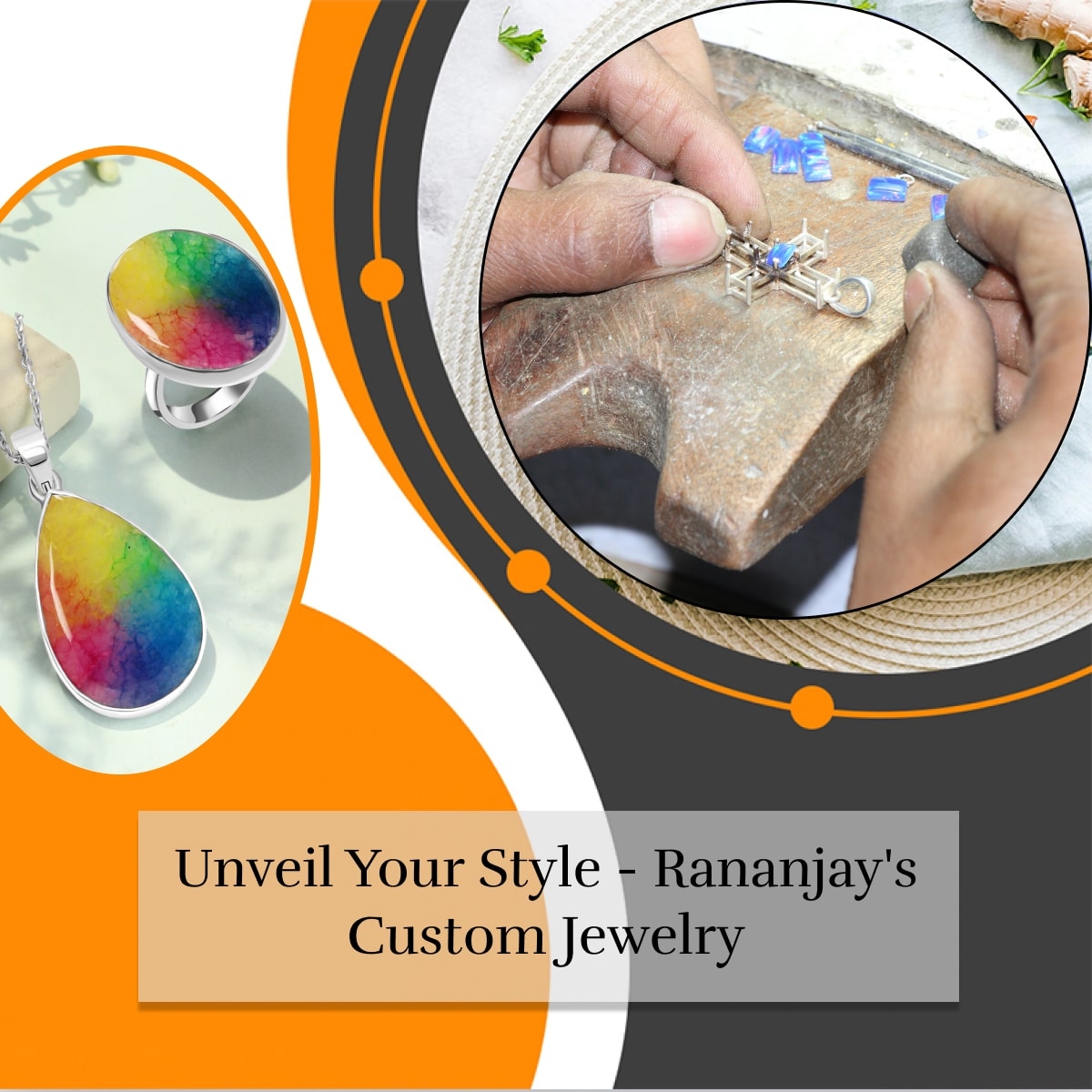 In the enchanting realm of jewelry, where the essence of personal expression takes center stage, emerges Rananjay Exports, a true emblem of craftsmanship, creativity, and the realm of customized jewelry. The brand's commitment to weaving precious gems and metals into bespoke artworks stands unparalleled, solidifying its position as the ultimate hub for those seeking to weave their narratives through unique jewelry pieces. With a harmonious blend of traditional artistry and contemporary innovation, Rananjay Exports not only offers exquisite jewelry but also empowers individuals to articulate their stories through wearable masterpieces. This exposition delves deep into the intricate tapestry that defines Rananjay Exports, tracing its journey, artisanship, customer-centric ethos, and its pivotal role in reshaping the landscape of jewelry.
In the dynamic universe of jewelry design, Rananjay Exports emerges as a trailblazer, carrying the torch of ingenuity, creativity, and the spirit of personal expression. As a wholesale manufacturer of gemstone jewelry, the brand forges a distinctive path by seamlessly fusing traditional artistry with modern advancements. This discourse casts light upon 'Rananjay Exports' mastery in crafting personalized jewelry, its unwavering commitment to excellence, and the intricate processes that imbue its journey with unparalleled depth.
The Journey Unfolded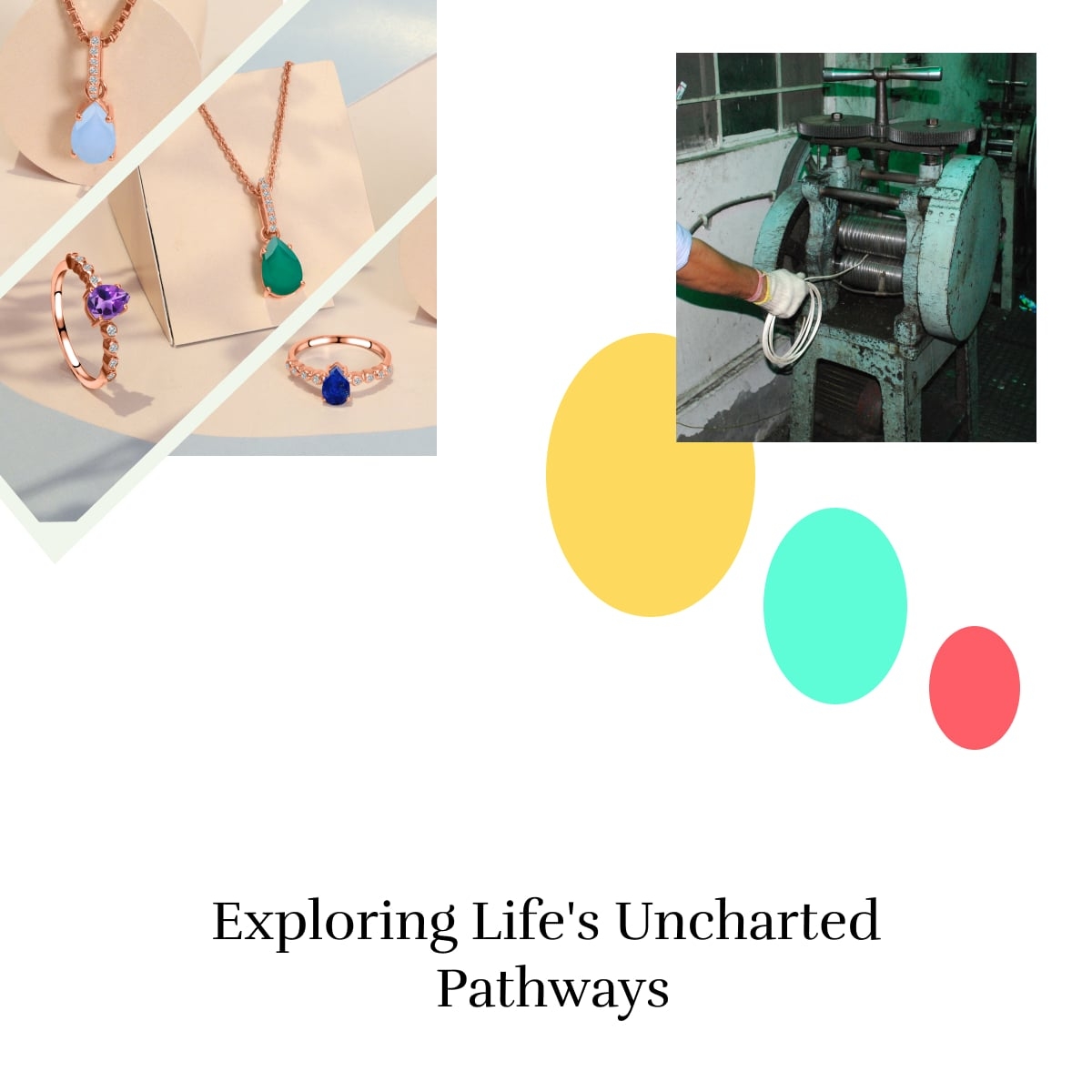 'Rananjay Exports' inception, a journey commencing in 2013 under the aegis of the visionary Mr. Sanjay Porwal, marked the dawn of a quest to transcend the boundaries of conventional aesthetics. From humble beginnings, this mission burgeoned into a global phenomenon, a distinguished jewelry brand recognized for its artistry. Blending artistic vision with meticulous artisanship, Rananjay Exports emerged as a beacon of innovation in the industry.
Crafting Excellence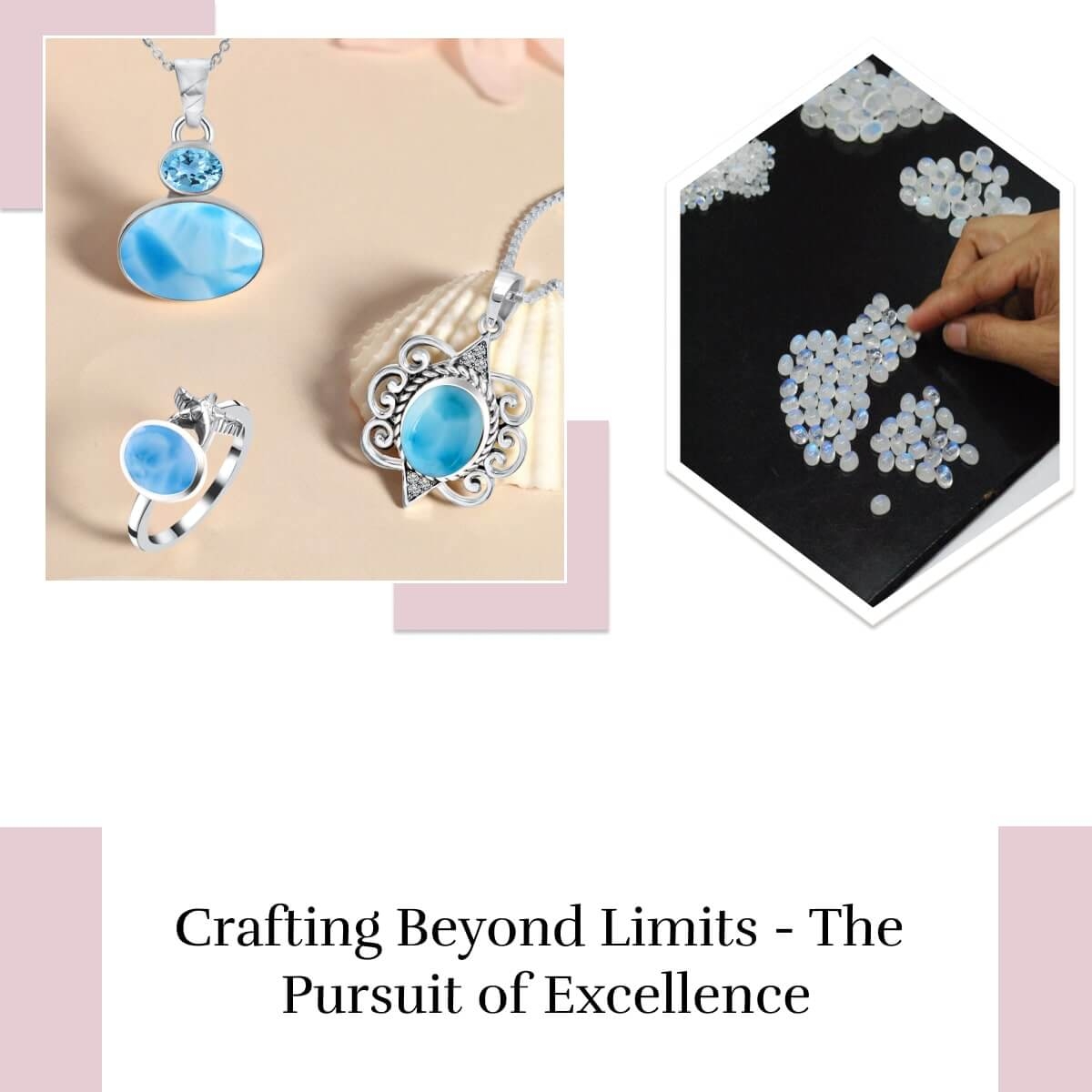 At the heart of Rananjay Exports beats an unwavering commitment to artistry. Each jewelry piece made within its sanctum is a manifestation of skill, precision, and artistic vision. The brand takes pride in its guild of expert artisans, merging age-old techniques with contemporary trends. The outcome? Jewelry that not only captures the gaze but also emanates an aura of timeless elegance. Mastery over a multitude of jewelry-making techniques, from intricate stone settings to the metalwork, ensures that each client's vision materializes with consummate finesse.
The Symphony of Personal Expression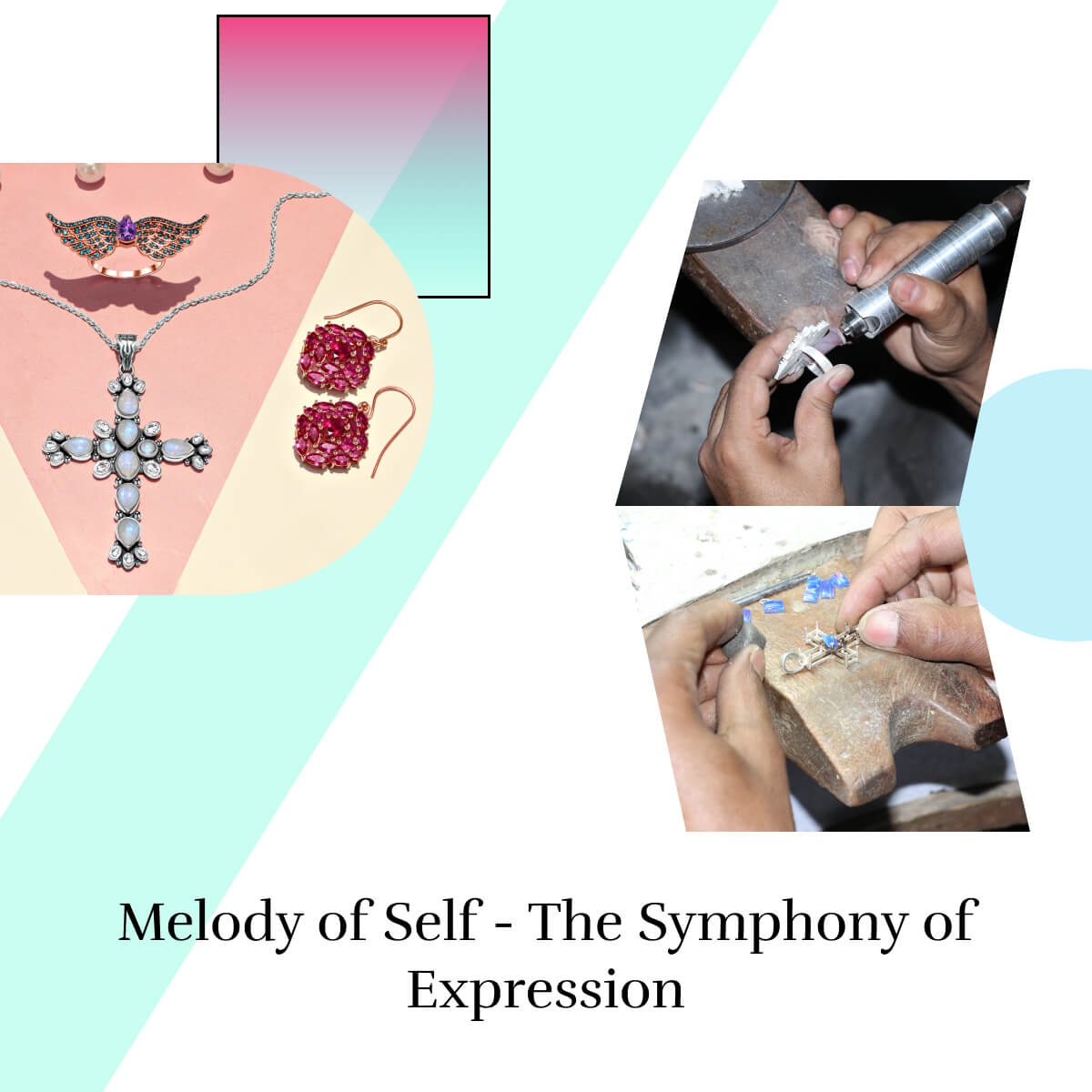 What sets Rananjay Exports apart is its celebration of individuality. The brand's ethos is rooted in the notion that jewelry serves as a conduit for personal expression, encapsulating emotions, memories, and aspirations. Rananjay Exports empowers patrons to be co-creators in the design process, offering customization at every juncture. From gemstone selection to metal preference, from design direction to final touches, this personalized approach transforms jewelry acquisition into an intimate, empowering experience.
The Creative Collaborations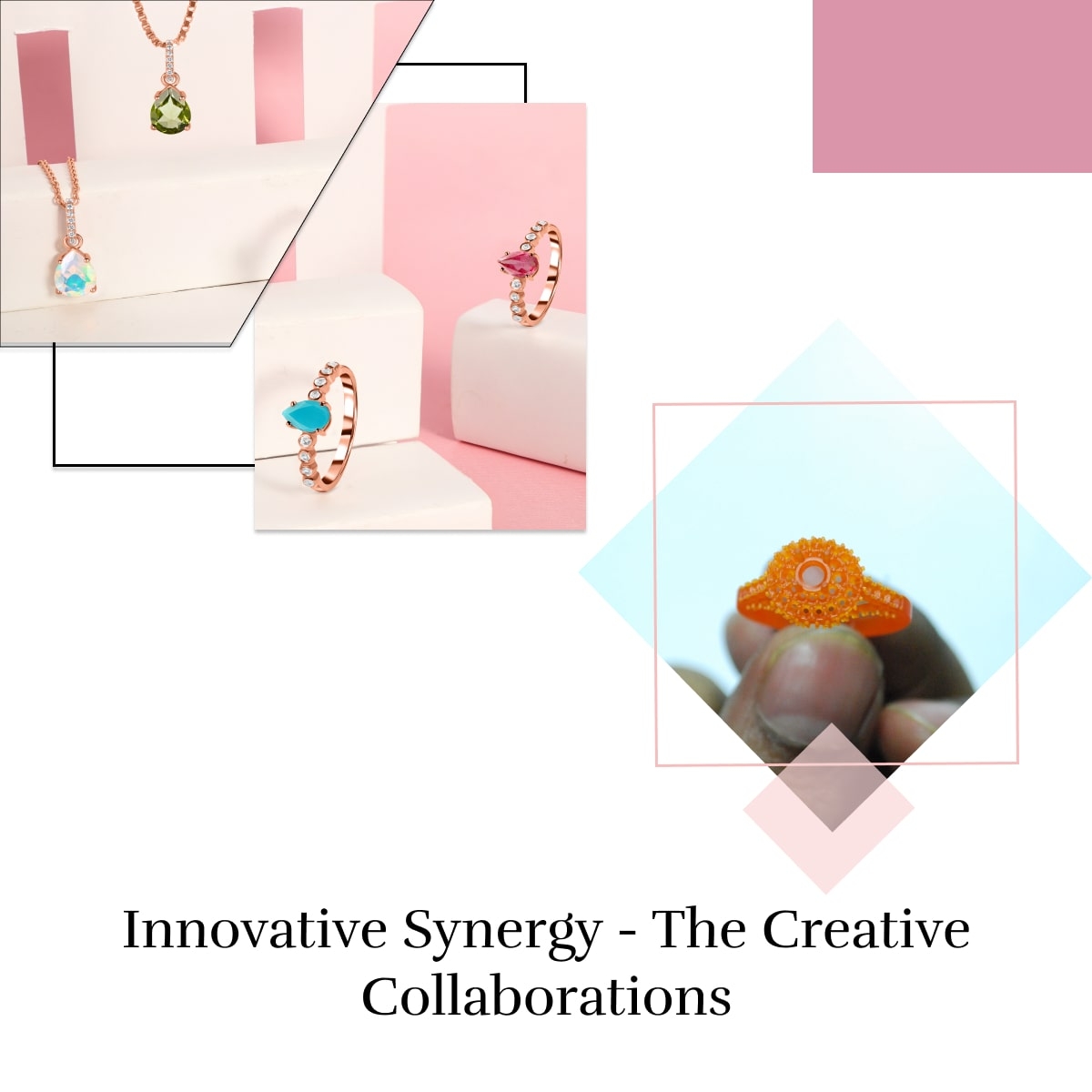 Beyond its ateliers, Rananjay Exports cultivates a culture of collaboration, a symphony echoing with creativity. The brand's collaborative ventures with esteemed designers, artists, and visionaries yield limited-edition collections that stretch the bounds of artistic expression. These collaborations infuse fresh perspectives and innovative techniques into the brand's repertoire, ensuring that Rananjay Exports remains a vanguard of jewelry design trends.
Ethical Sourcing and Ecological Harmony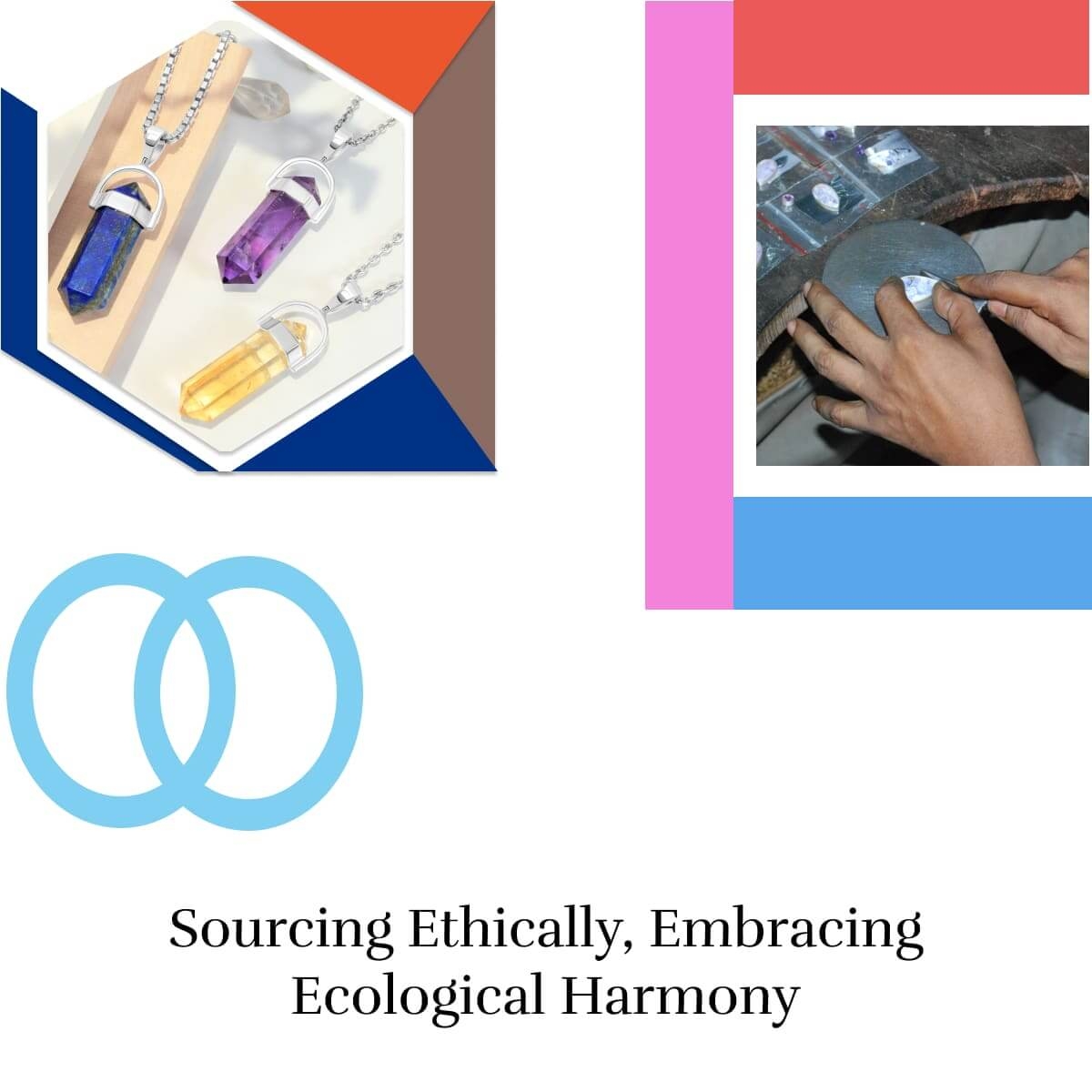 In an epoch marked by ethical considerations and sustainability, Rananjay Exports remains anchored in its commitment to responsible sourcing. The brand places paramount importance on materials derived from ethical, sustainable sources, emphasizing transparency and social responsibility from mine to market. By upholding stringent ethical standards, Rananjay Exports not only ensures the integrity of its creations but also contributes positively to the industry's ecological and social landscape.
Global Reach and Recognition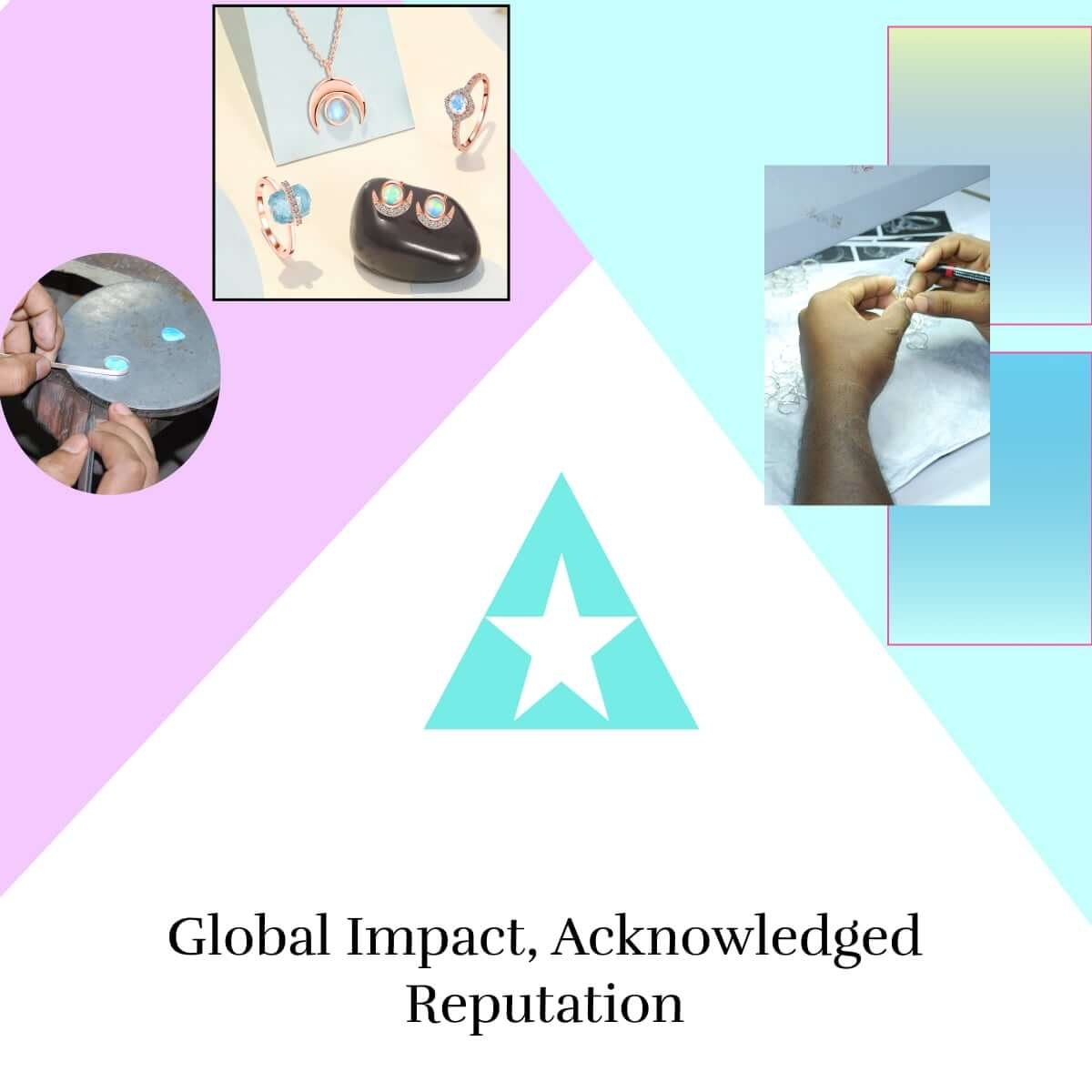 The relentless pursuit of excellence has propelled Rananjay Exports onto the global stage, adorning prestigious red carpets, gracing celebrities, and earning accolades from leading fashion publications. This international recognition underscores 'Rananjay Exports' resonance with diverse cultures, transcending geographical boundaries through the universal language of creativity.
Empowerment through Customer-Centricity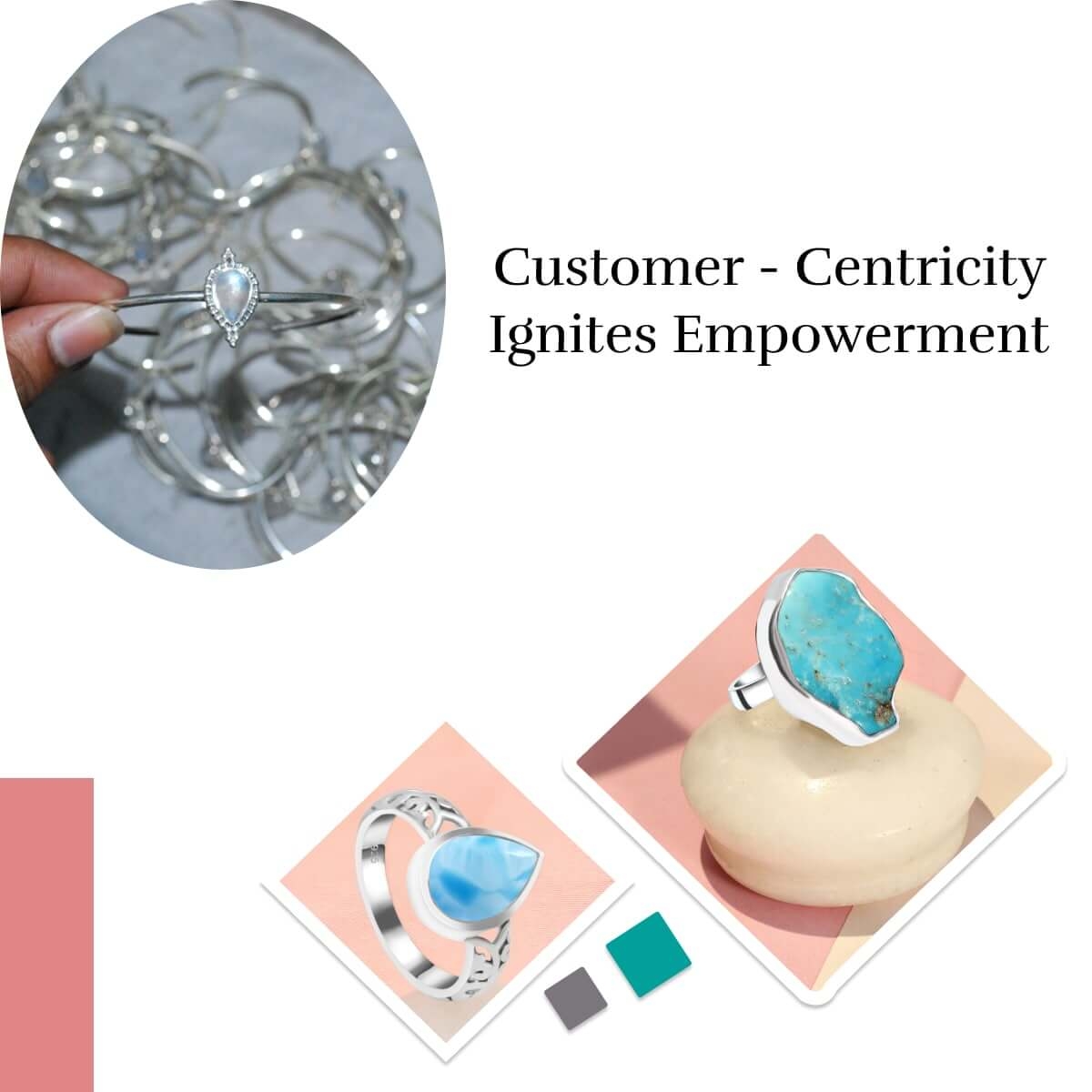 'Rananjay Exports' customer-centric approach transcends jewelry crafting; it engenders enduring relationships. The brand's experts collaborate closely with clients, shepherding them through the design journey, ensuring their visions find life with unmatched precision. Through open dialogue and a dedication to exceeding expectations, Rananjay Exports empowers patrons to shape dreams into tangible, cherished treasures.
Innovation and Technological Integration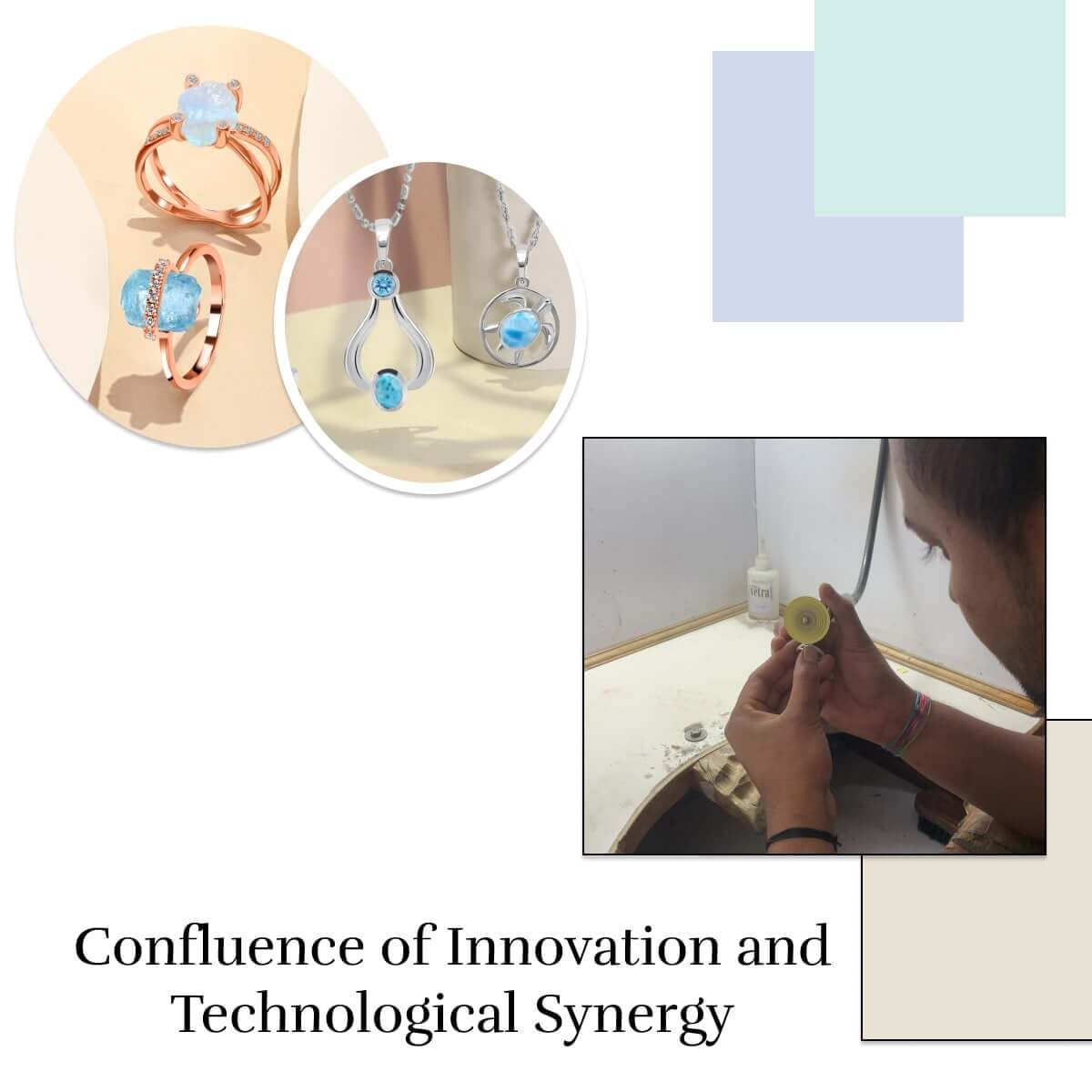 In an era sculpted by technological strides, Rananjay Exports seamlessly integrates innovation into traditional artistry. The brand harnesses cutting-edge technologies such as 3D printing and computer-aided design (CAD) to breathe life into intricate concepts with unparalleled accuracy. This harmonious blend of legacy and innovation empowers the brand to redefine creative frontiers, bequeathing jewelry pieces that are visually stunning and technically flawless.
Crafting Distinctiveness: Wholesale Gemstone Jewelry Manufacturer & Suppliers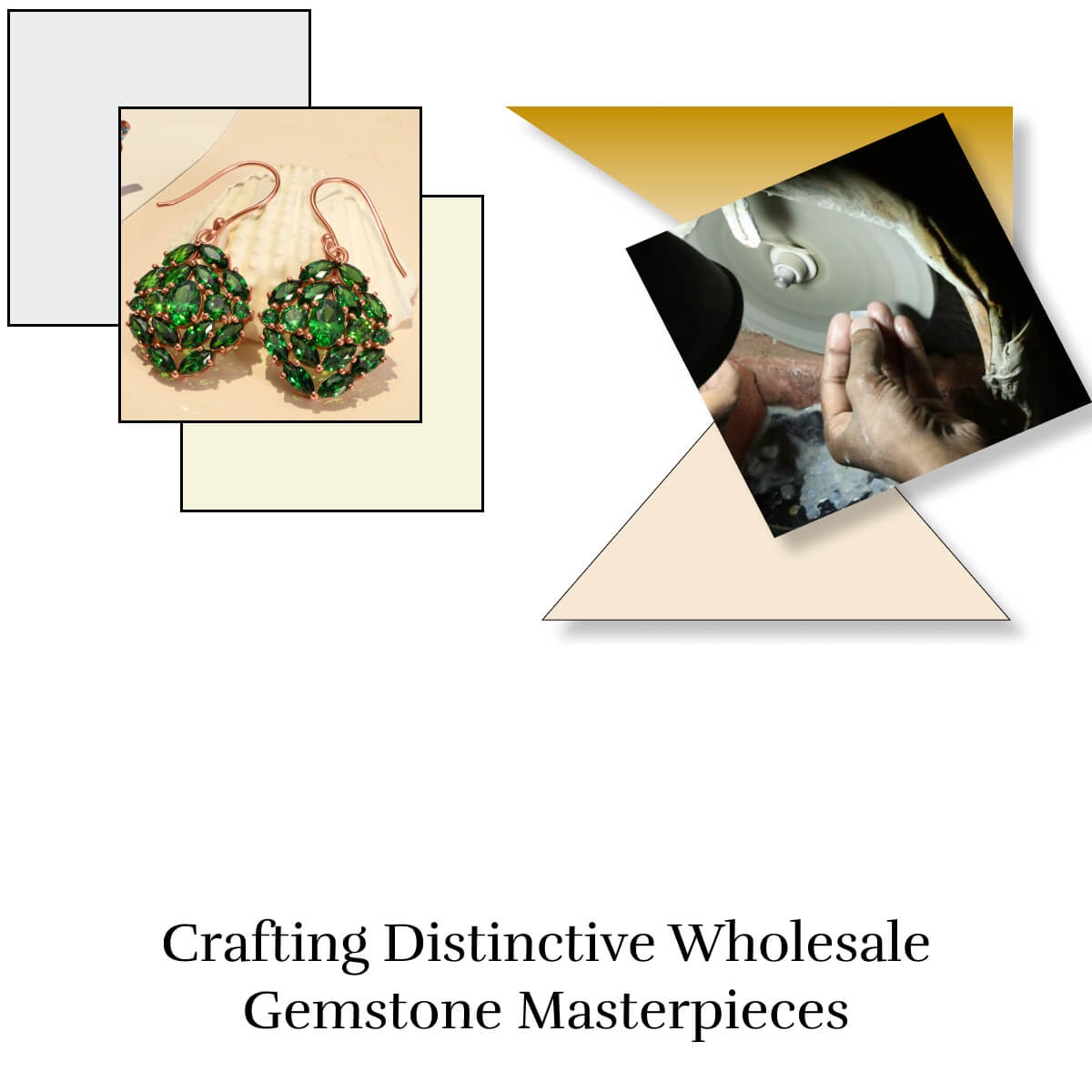 At the core of 'Rananjay Exports' identity lies its distinction as a wholesale gemstone jewelry manufacturer and supplier. This distinction encapsulates the brand's prowess in curating an array of jewelry adorned with diverse gemstones. The brand's gemstone realm, curated with expertise and an astute eye for quality, meticulously selects and procures gemstones that encapsulate vibrancy, rarity, and allure. Whether it's the tranquil grace of chakra jewelry, the significance of birthstone jewelry, or the captivating allure of designer pieces, Rananjay Exports ensures that each gemstone resonates its commitment to excellence.
Craftsmanship Unveiled: Casting, Handmade Creations, and Stone Setting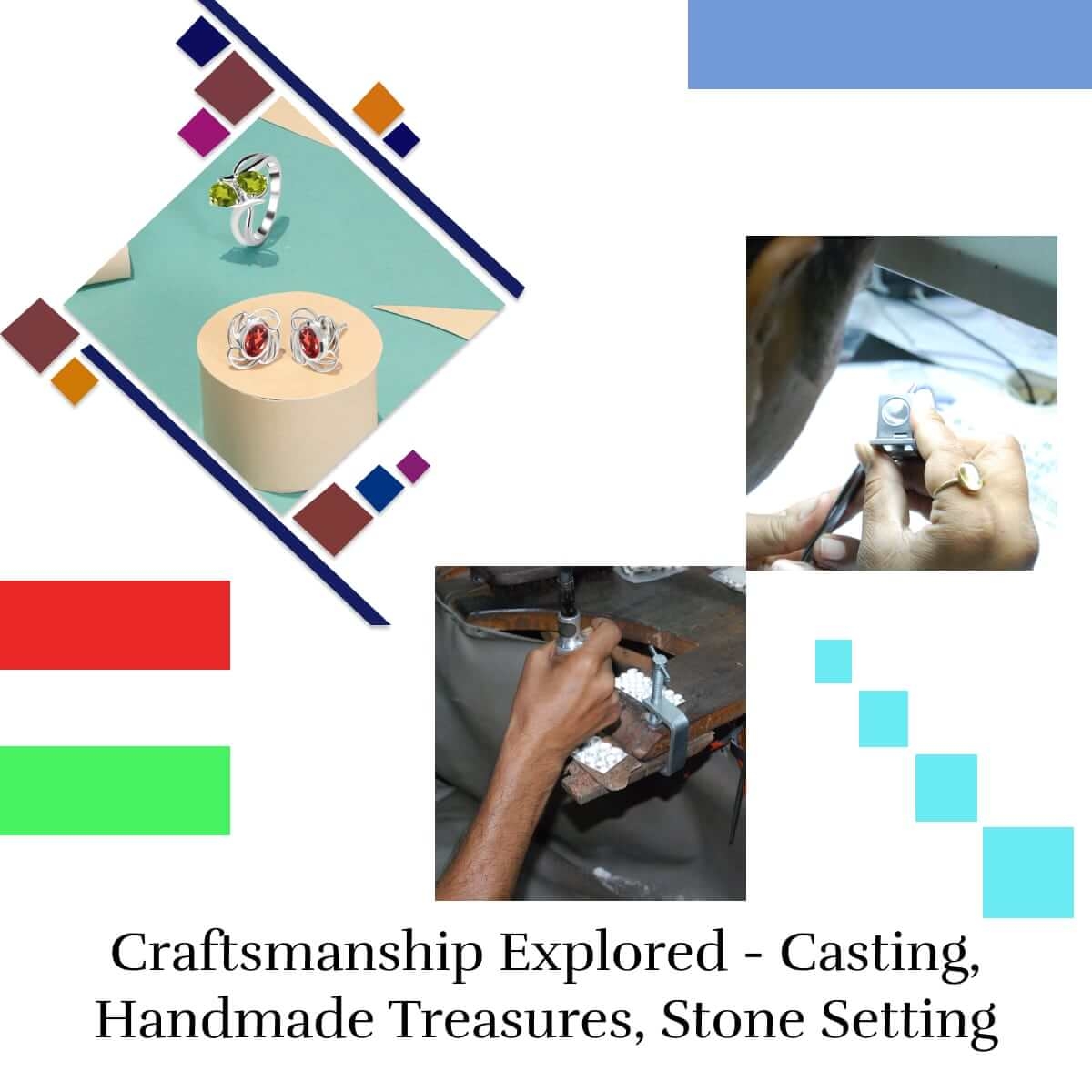 The saga of 'Rananjay Exports' craftsmanship unfurls with a dedication to casting jewelry, a balance of intricacy and precision. The lost wax technique, a signature of gemstone jewelry crafting, exemplifies the brand's reverence for detail. This technique immortalizes each design, ensuring every piece becomes a living embodiment of the artist's vision.
Handmade jewelry, a pinnacle of 'Rananjay Exports' artistry, pays homage to artisanal skill. Delicately refined expertise metamorphoses raw materials into intricate works that transcend mass production, resonating with aficionados of genuine artistry.
The brand's mastery in gemstone embellishments serves as a testament to its meticulousness. Every gemstone finds its place with utmost care, radiating a kaleidoscope of colors that harmoniously dances with light. From intricate prong settings to the graceful bezel settings, 'Rananjay Exports' artisans choreograph each gemstone's journey to perfection.
Innovative Excellence: CAD Design, Jewelry Plating, and Quality Checks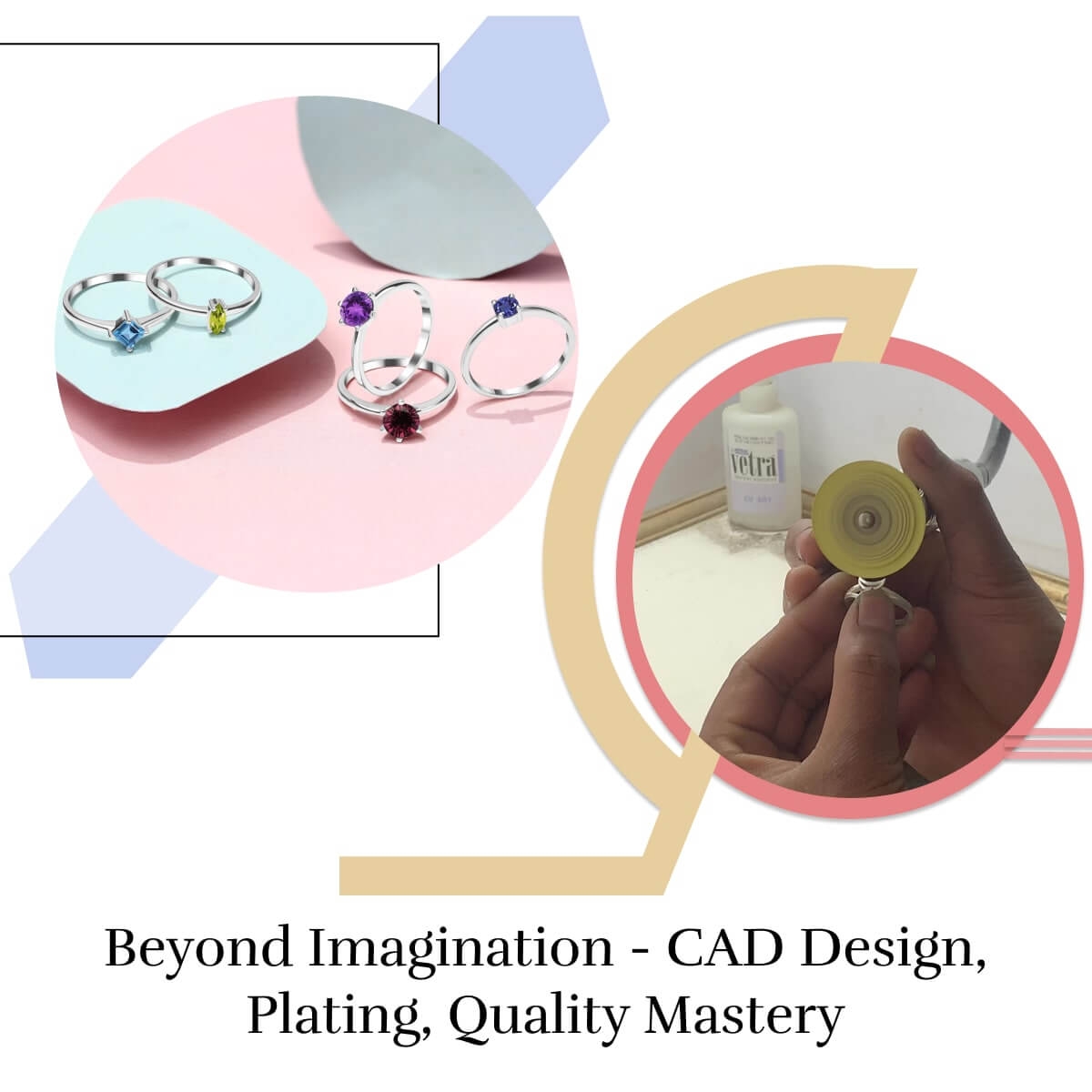 While honoring tradition, Rananjay Exports refuses to be confined by its embrace. CAD design empowers the brand to transcend boundaries, translating concepts into intricate designs brought to life with 3D precision. This synergy of art and technology shapes Rananjay Exports' innovative spirit.
Jewelry plating stands as a testimony to the brand's commitment to aesthetics and durability. Precious metals like 925 sterling silver elevate the brand's creations, ensuring both allure and longevity.
Quality forms the cornerstone of 'Rananjay Exports' ethos. Every piece endures rigorous quality assessments, guaranteeing impeccable gemstone settings and designs executed with finesse. This unyielding commitment to excellence ensures that each creation departing the brand's sanctum exudes sophistication.
Personalized Narratives: Custom Jewelry and Chakra Jewelry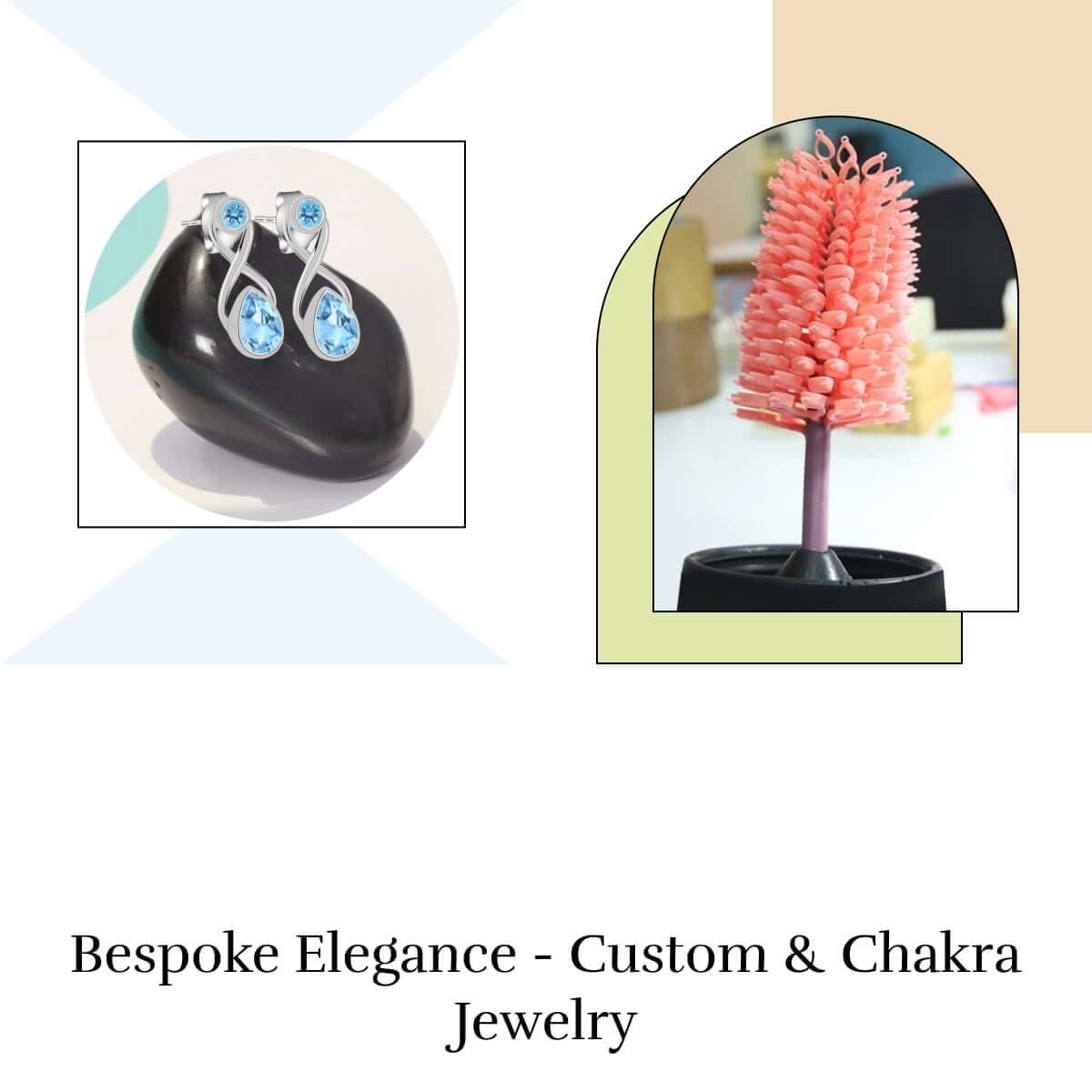 Rananjay Exports epitomizes bespoke narratives through its custom jewelry offerings. It empowers patrons to actively shape the design journey, weaving their stories through every curve and gemstone. This personalized journey transforms jewelry from mere adornments into extensions of one's identity. Chakra jewelry, an arena where Rananjay Exports reigns supreme, marries aesthetics with spirituality. The brand's creations echo ancient beliefs, harmonizing energy centers with gemstones of unparalleled allure.
Rananjay Exports, The Best Place to Design Your Custom Jewelry
Rananjay Exports stands as a paragon of artistic expression, personalized artistry, and unwavering craftsmanship. Its trajectory from modest inception to a globally acclaimed jewelry powerhouse bears witness to the brand's dedication to excellence and innovation. Placing patrons at the epicenter of its creation, Rananjay Exports reshapes the jewelry narrative, transforming adornment into an intimate, empowering saga of self-expression. In a dynamic industry, Rananjay Exports endures as the preeminent destination for those who seek to weave their stories into meticulously crafted embodiments of wearable art.
Rananjay Exports stands tall as a bastion of innovation, artistry, and unwavering dedication in the realm of custom jewelry. As a wholesale gemstone jewelry manufacturer and supplier, it encapsulates the very essence of timeless beauty and contemporary imagination. From the intricate balance of the lost wax technique to the fusion of technology and design in CAD creation, Rananjay Exports continues to shape the narrative of jewelry. Its dedication to quality, personalized narratives, and a harmonious blend of tradition and innovation make it the ultimate destination for those who aspire to adorn themselves with pieces that transcend jewelry, embodying their unique stories.