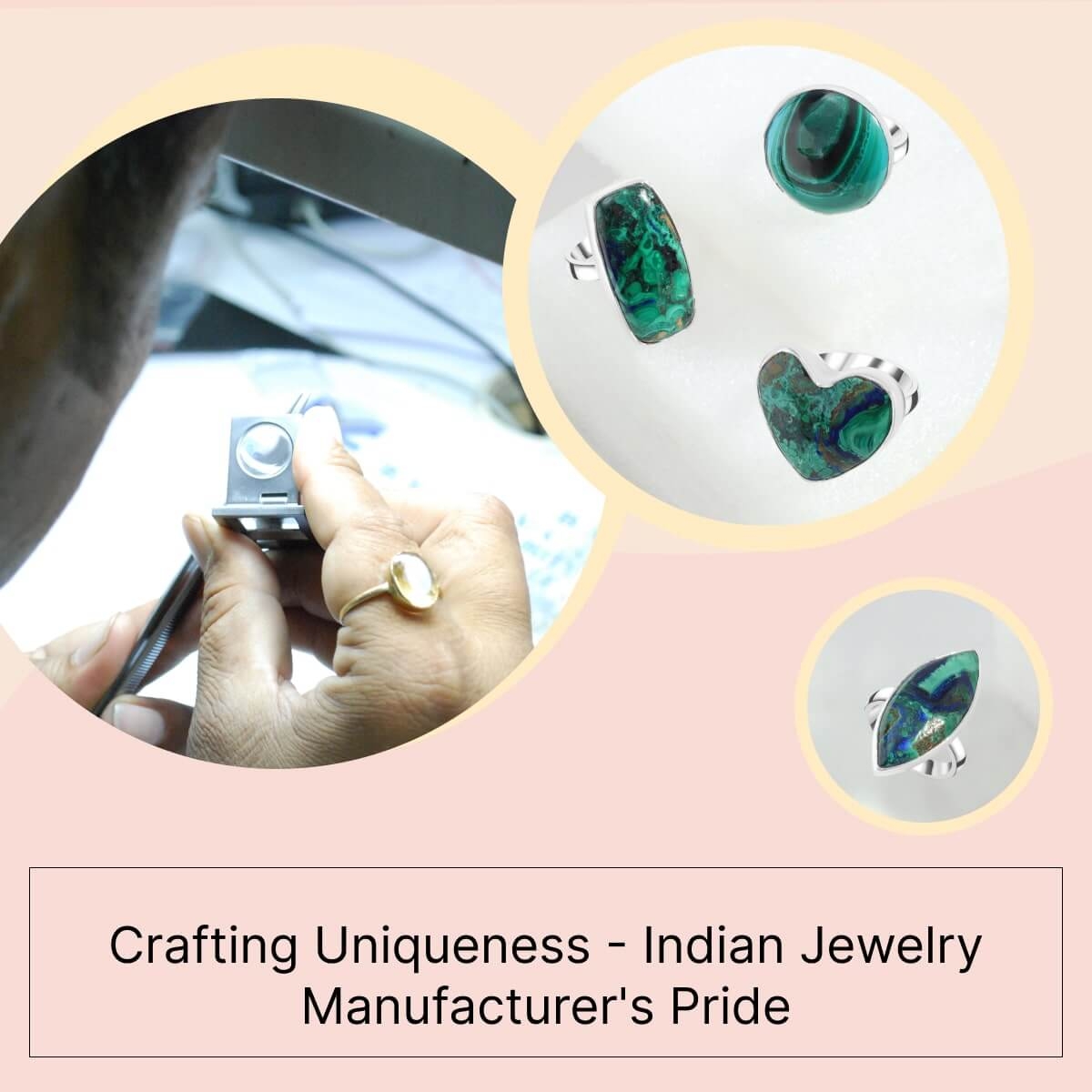 India is considered to have a rich and distinct cultural heritage, which is gracefully seen and reflected in its fine art, craft, and jewelry. Out of numerous Indian industries that contribute to its rich culture and heritage, the jewelry industry is the symbol of enthralling artisanship and timeless allure.
The Indian Jewelry Manufacturer exaggerates its rich heritage of handcrafted magnificence, continuing centuries of creativity and craft. Indian Jewelry Manufacturer are famous for their mesmerising collections, which represent the country's artistic traditions and distinct cultural heritage. It is a vibrant and dynamic sector that merges traditional techniques with modern designs, serving both domestic and global markets. There is one such popular name in the jewelry industry is Rananjay Exports, a leading wholesale jewelry manufacturer from India specialized in Silver Jewelry, Gemstone Jewelry, and Custom Jewelry.
Historical Background of Indian Jewelry Manufacturer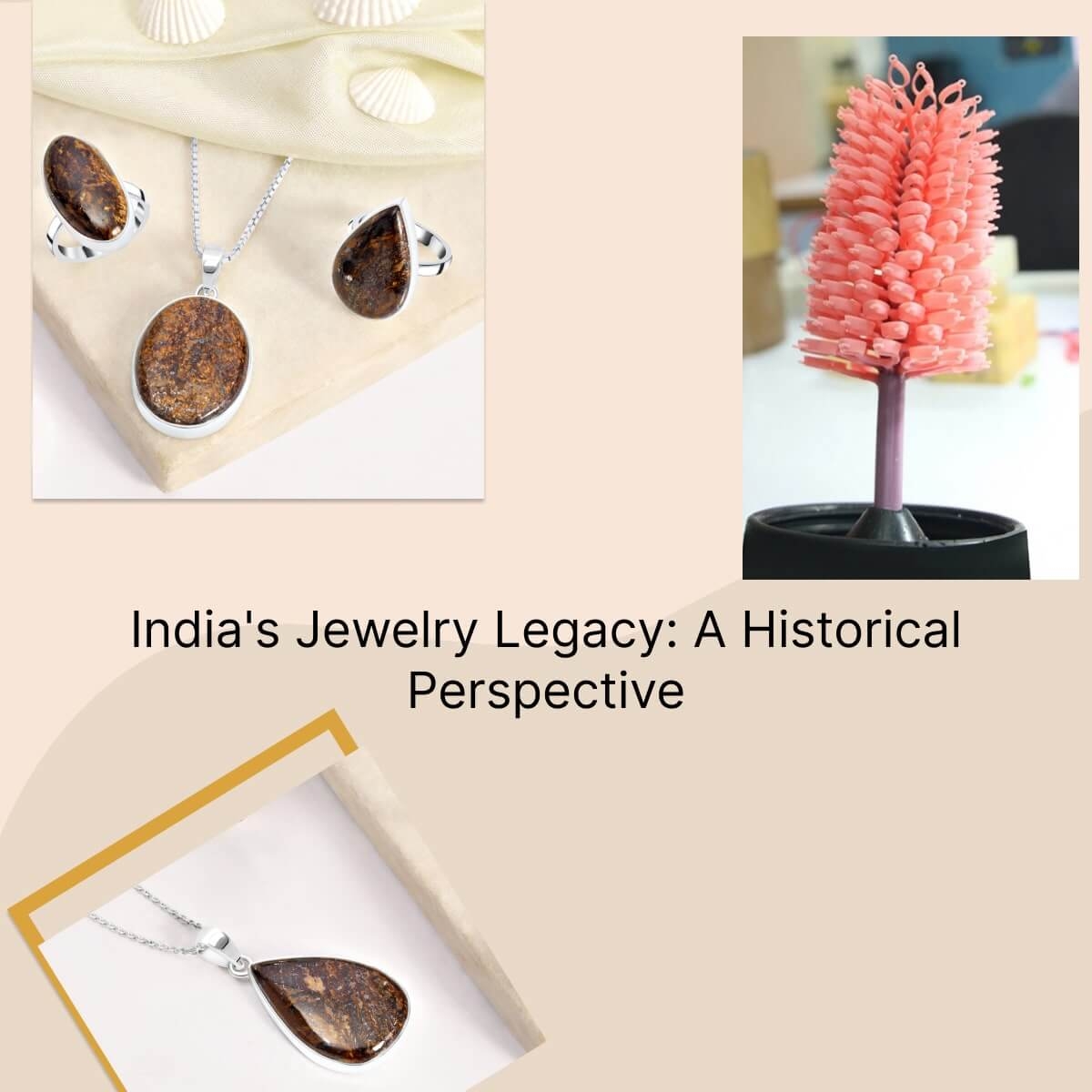 The Indian Jewelry Industry has an interesting history that tangles with the distinct cultural and religion of the country. The art of jewelry making in India dates back to ancient civilizations, such as the Indus Valley Civilization where it was crafted initially as jewelry for the kings, Queens, and for the Upper-Class people. Over time, the skill and the technique of jewelry making evolved, and craftsmen began including inclusive designs, precious metals, and captivating gemstones. Even the knowledge and methods of jewelry-making have been passed down from one generation to another, creating an exceptional heritage of craftsmanship.
And the jewelry gets fame and appreciation not only within the Indian subcontinent but also among dealers and merchants from the other sub continents. The dense history laid the foundation of the traditional Indian Jewelry Manufacturing Industry. Over its stunning appeal, Indian jewelry carries deep cultural importance, the jewelry being the important part of numerous ceremonies, festivals, and celebrations which reflects social status, marital bonds, and religious affiliations.
For example, bridal jewelry being a center of attraction in Indian weddings that symbolises well-being and prosperity for the bride. Likewise, jewelry pieces like toe rings, mangalsutra, and armlets hold specific meanings and customs in different regions.
Sterling Silver Jewelry Manufacturer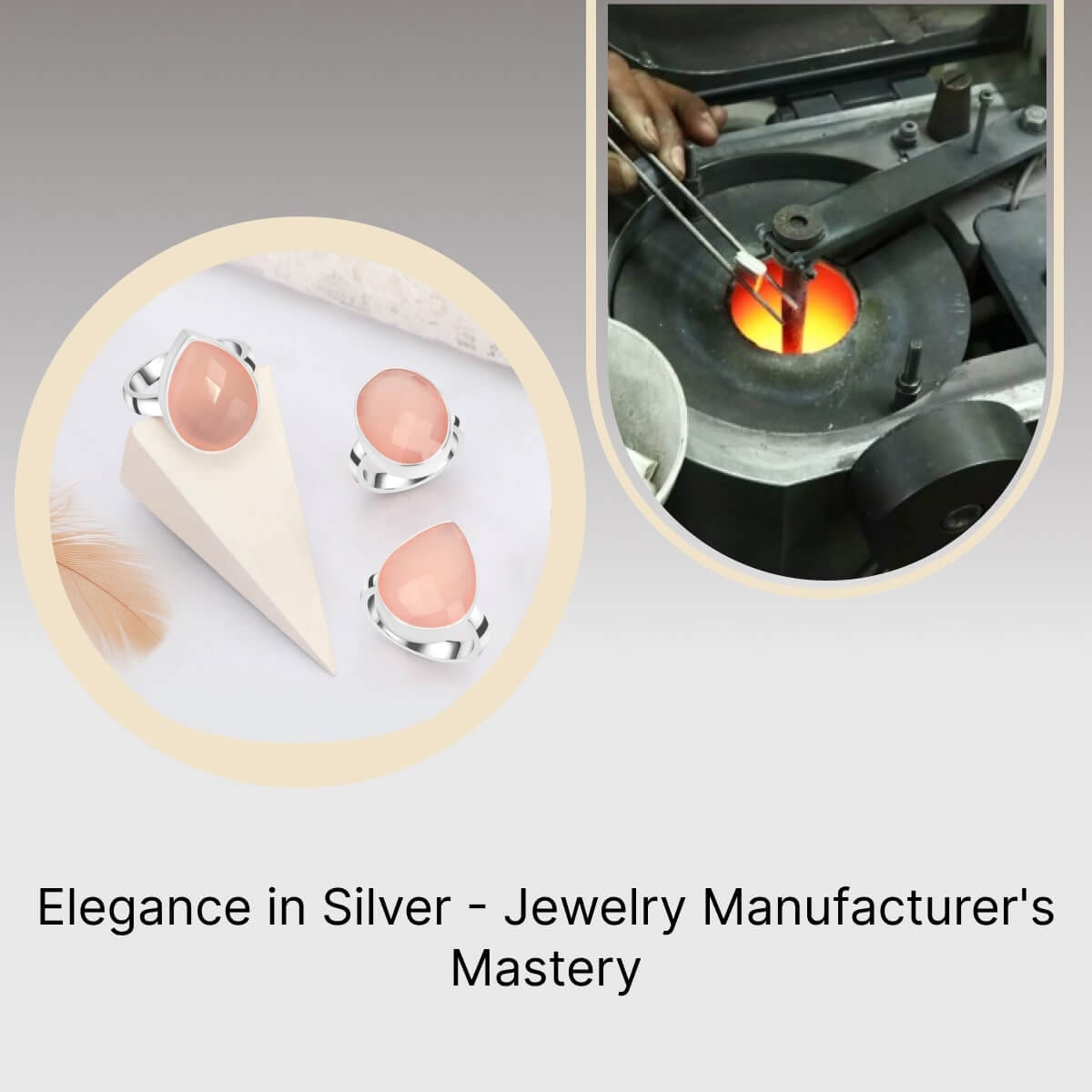 Rananjay Exports, a leading Sterling Silver Jewelry Production Company, where craftsmen carefully and creatively modifies the raw materials into elegant jewelry pieces. Sterling Silver, an alloy of silver and other metals, is an excellent choice for producing potent and complex designs. The skilled artisans of the company crafts the collections of jewelry items, which includes necklaces, earrings, bracelets, rings, and pendants all in 925 sterling silver.
Indian jewelry also possesses one of the most distinct features that is diversity and versatility because each region of India manufactures its unique style and design, that reflects the cultural heritage and aesthetic delicacy of people. For example the charming regal kundan and meenakari work of rajasthan to the smooth and graceful temple jewelry of South India, every jewelry piece is a masterpiece in its own right.
Indian Gemstone Jewelry Manufacturer:

The infusion of gemstones has become an important part of wholesale jewelry manufacturing for centuries. Rananjay Exports carry forward this custom by being a reputed Gemstone Jewelry Manufacturer. They set a wide variety of gemstones into their silver jewelry collections with grace and simplicity, providing an extensive collection of birthstone jewelry, and chakra jewelry, each with its unique significance and timeless appeal. Because the use of astonishing gemstones like moonstone, larimar, opal, moldavite, and sapphires in Indian jewelry adds a pop of charm & class. If these gemstones are set skillfully and creatively by Indian Jewelry Manufacturers then it enhances the natural beauty and brings life to the jewelry. However, metals like gold, silver, and platinum are meticulously used to manufacture beautiful patterns and designs that form the hallmark of Indian jewelry.
Custom and Designer Jewelry with Indian Essence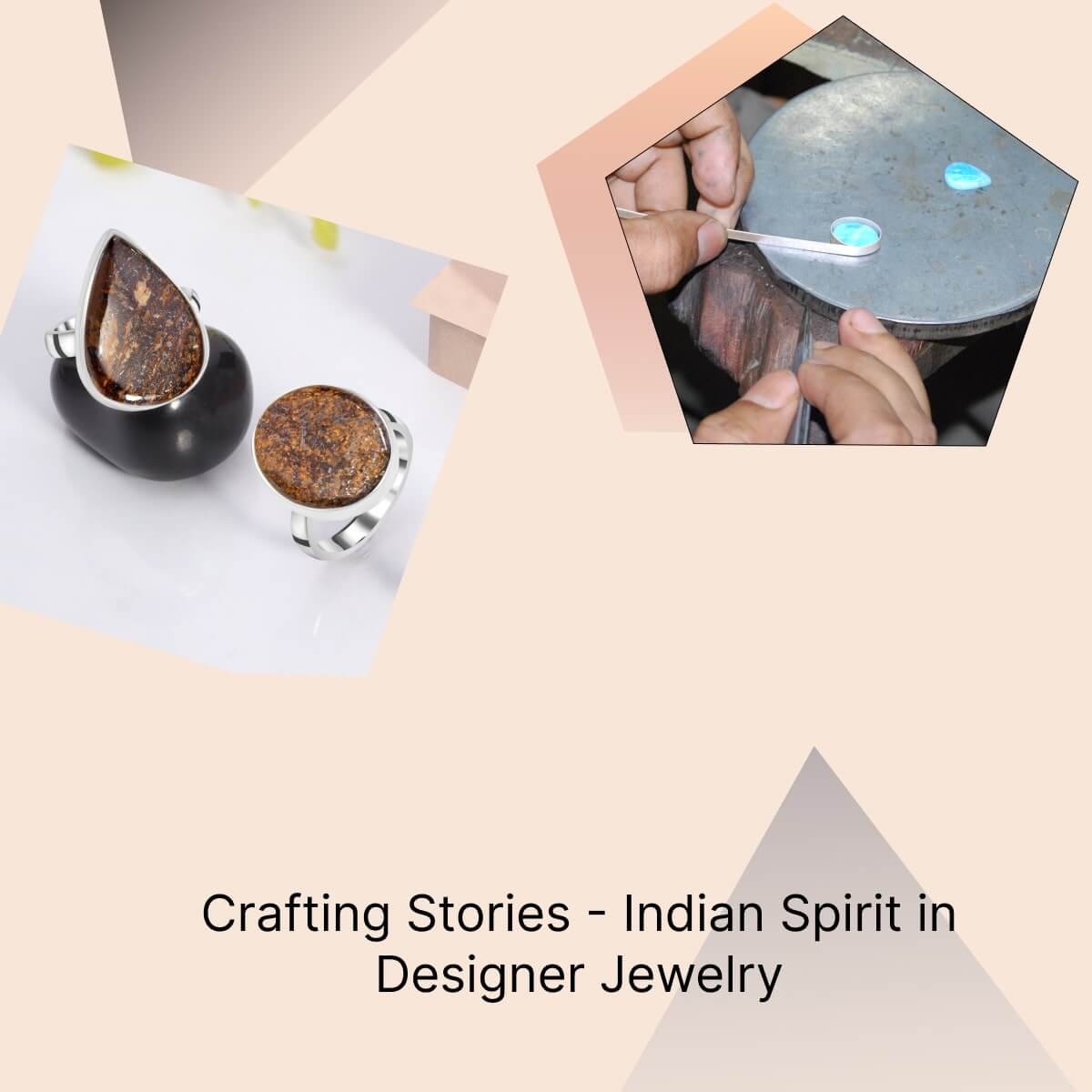 Rananjay Exports jewelry lines is not limited to ready-made designs only, it also offers custom jewelry services for those customers who want to transform their ideas of design into reality. This feature of our business makes us a desired custom jewelry supplier. The customers can collaborate and contact with our skilled craftsmen and the designers for producing custom-fit pieces, ensuring every piece holds a personal identity and uniqueness.
Merging the essence of Indian Touch, culture, heritage, and craftsmanship into modern designs has become the hallmark of Rananjay Exports. Our designer jewelry collection beautifully infuses the traditional designs and patterns with modern aesthetics and techniques, catering to the preferences of both Indian and International Customers.
Indian Handmade Jewelry - The Art of Dedication: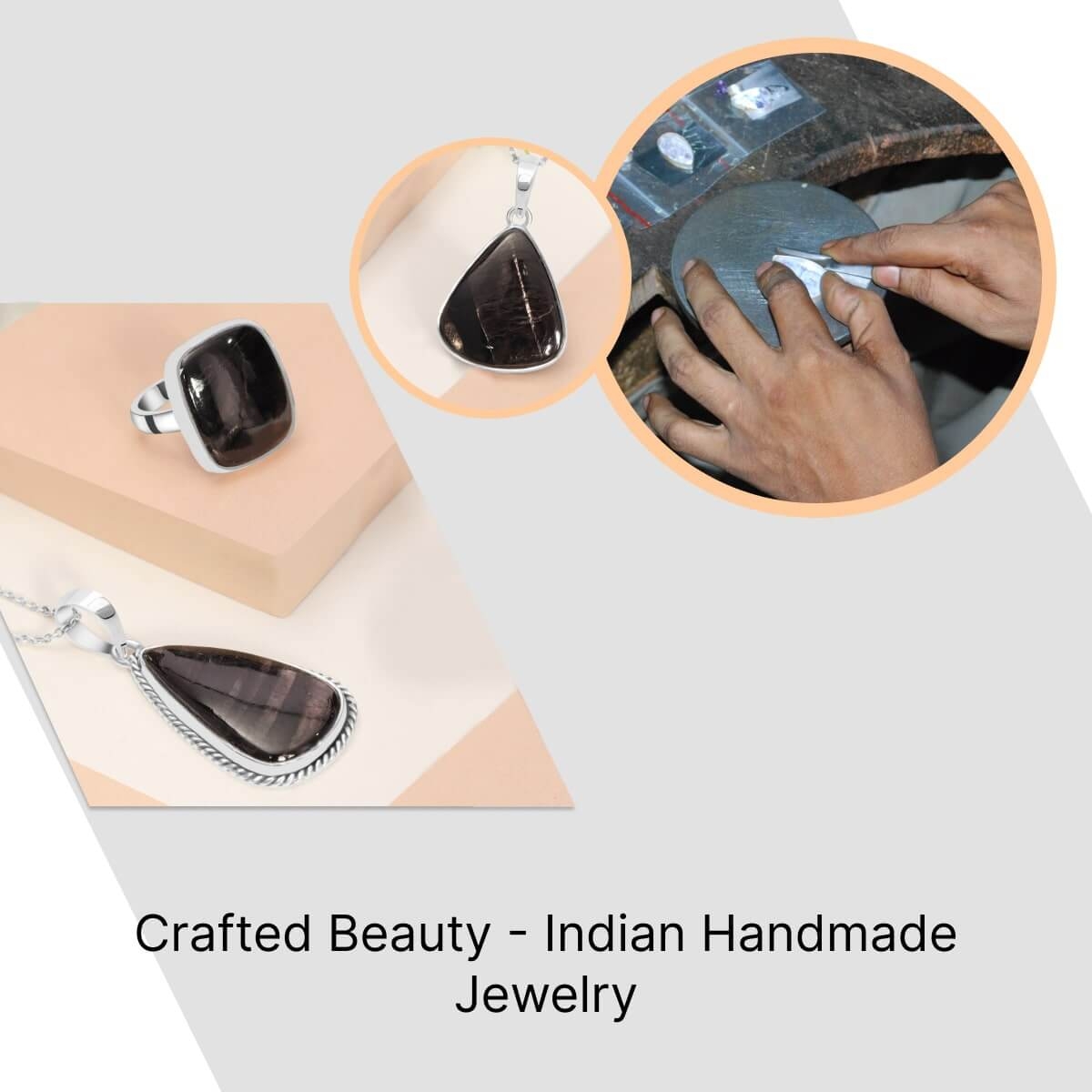 Handmade or Handcrafted Jewelry holds a specific place in Indian culture, with several techniques and designs that passed down through generations. Skilled craftsmen and artisans gracefully create each jewelry piece by using a variety of materials, including gold, silver, diamonds, and gemstones. Their creativity represents the inclusive details, work of delicacy, and beautifully crafted patterns that capture the essence of Indian beauty.
Rananjay Exports, a leading Indian Jewelry Manufacturer takes great pleasure in its commitment to the work of handmade jewelry. Unlike mass-produced jewelry pieces, each design is elegantly crafted by skilled artisans; they infuse their heart, dedication, and beautiful details into every jewelry piece. This focus on handmade jewelry adds a touch of uniqueness and soulfulness to each piece.
Commitment to Quality and Sustainability: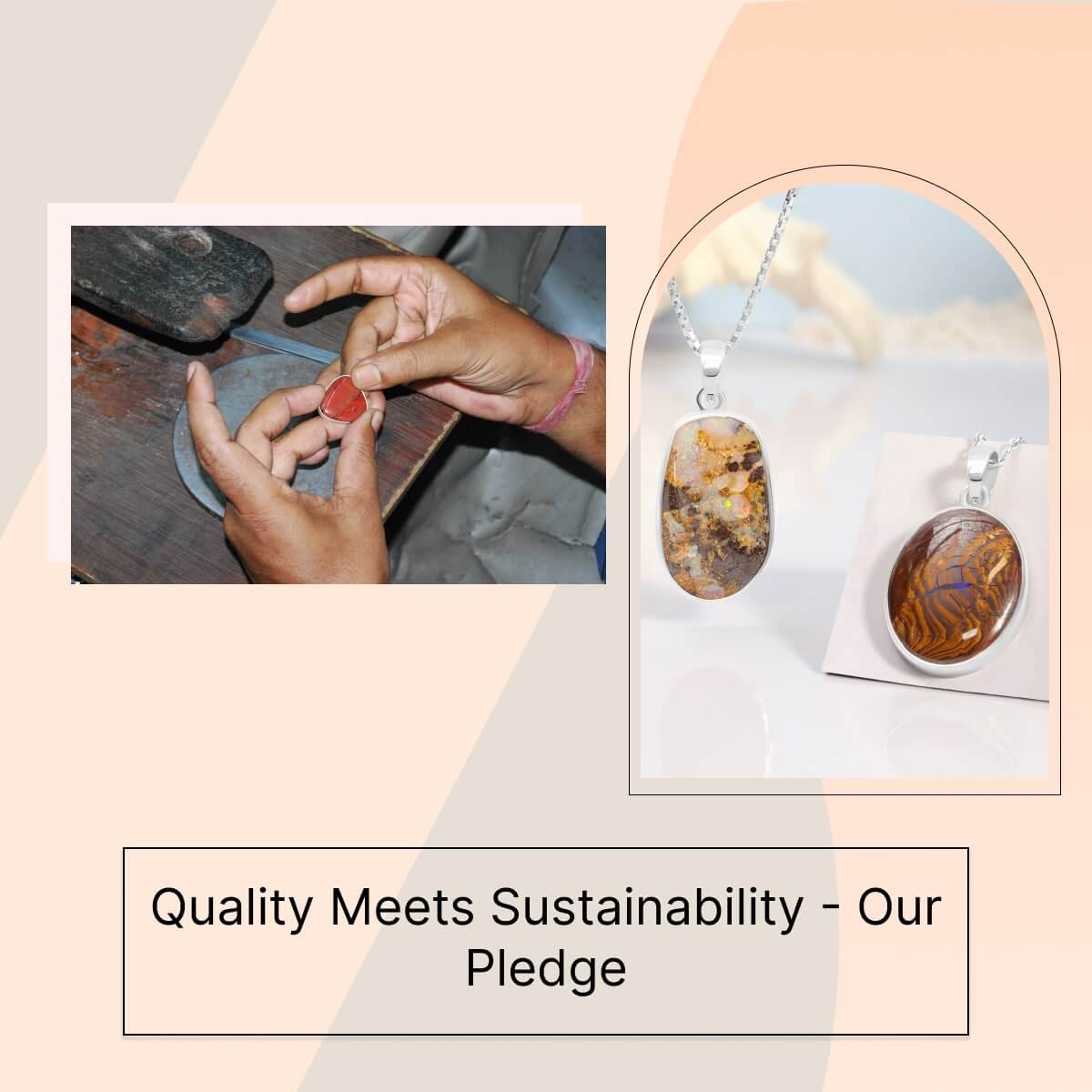 'Rananjay Exports' business operations have always prioritized quality and sustainability. At every level of manufacturing, the firm adheres to stringent quality control standards, guaranteeing that only flawless products reach its consumers. Furthermore, they are ecologically conscientious, using sustainable techniques to reduce their carbon impact and support ethical procurement of materials.
The dedication of the Indian jewelry producer to ethical methods and environmental sourcing is also gaining attention. To maintain this beloved history while encouraging good business practices, many manufacturers are implementing eco-friendly processes and supporting local craftspeople.
Rananjay Exports - A Journey of Silver Factory:
Indian jewelry manufacturers continue to uphold the history of handmade brilliance with pride and love. Their devotion to maintaining the craft of jewelry creation while blending it with modern designs has fascinated the globe. They tell stories about historical customs and praise the creativity that has been handed down through centuries via their works.
We welcome you to immerse yourself in the beauty and charm of Indian jewelry, where each item reflects a unique narrative of legacy, culture, and timeless elegance.
Rananjay Exports, founded in 2013, has emerged as a pioneer in the Indian Jewelry Manufacturing area. The firm began as a small jewelry factory specializing in manufacturing of silver jewelry. Rananjay Exports, on the other hand, has increased its reach to become a prominent Wholesale Gemstone Jewelry Manufacturer from India by dedication, commitment to quality, and a never-ending quest of perfection.
Rananjay Exports is an illustrious example of India's handmade splendor in the jewelry-making sector. The firm has successfully maintained the ancient art of jewelry creation while embracing innovation and modern design as a Wholesale Jewelry Manufacturer from India, specialized in Silver jewelry manufacturing, casting jewelry, and Custom Jewelry. Their focus to quality, sustainability, and the art of handmade jewelry has gained them praise from both consumers and industry colleagues. Rananjay Exports is a light of workmanship and brilliance in the ever-changing world of fashion and design, exhibiting India's eternal cultural heritage to the globe.