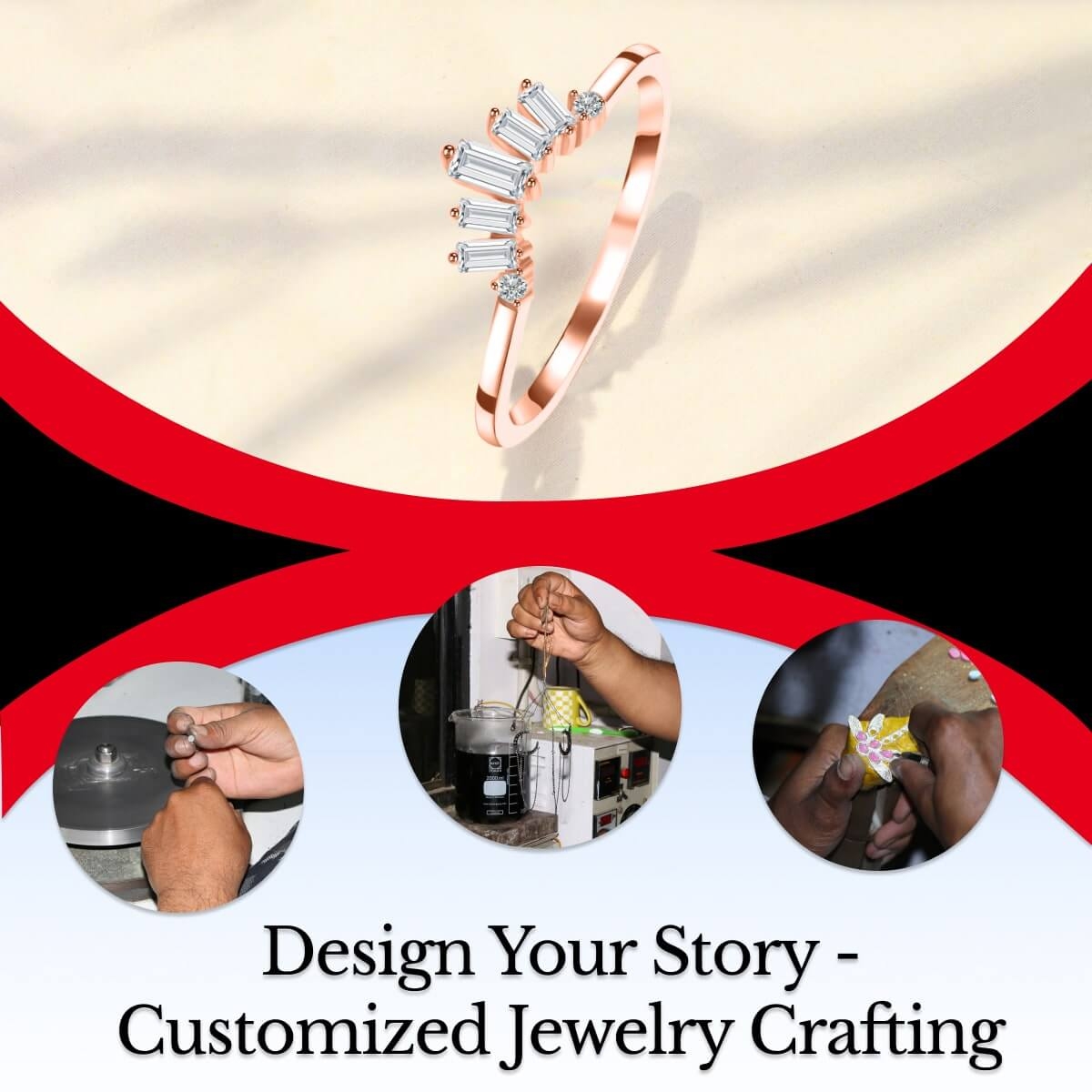 Having jewelry made to your specifications is a fantastic way to show your own taste and make a treasured item that is one of a kind. The customizing process may be exciting and satisfying, whether you're trying to create a unique engagement ring, a special present, or simply want to treat yourself to a unique accessory. The process of creating customized jewelry is covered in this note, along with the factors to take into account at each stage.
Conceptualizing Your Design: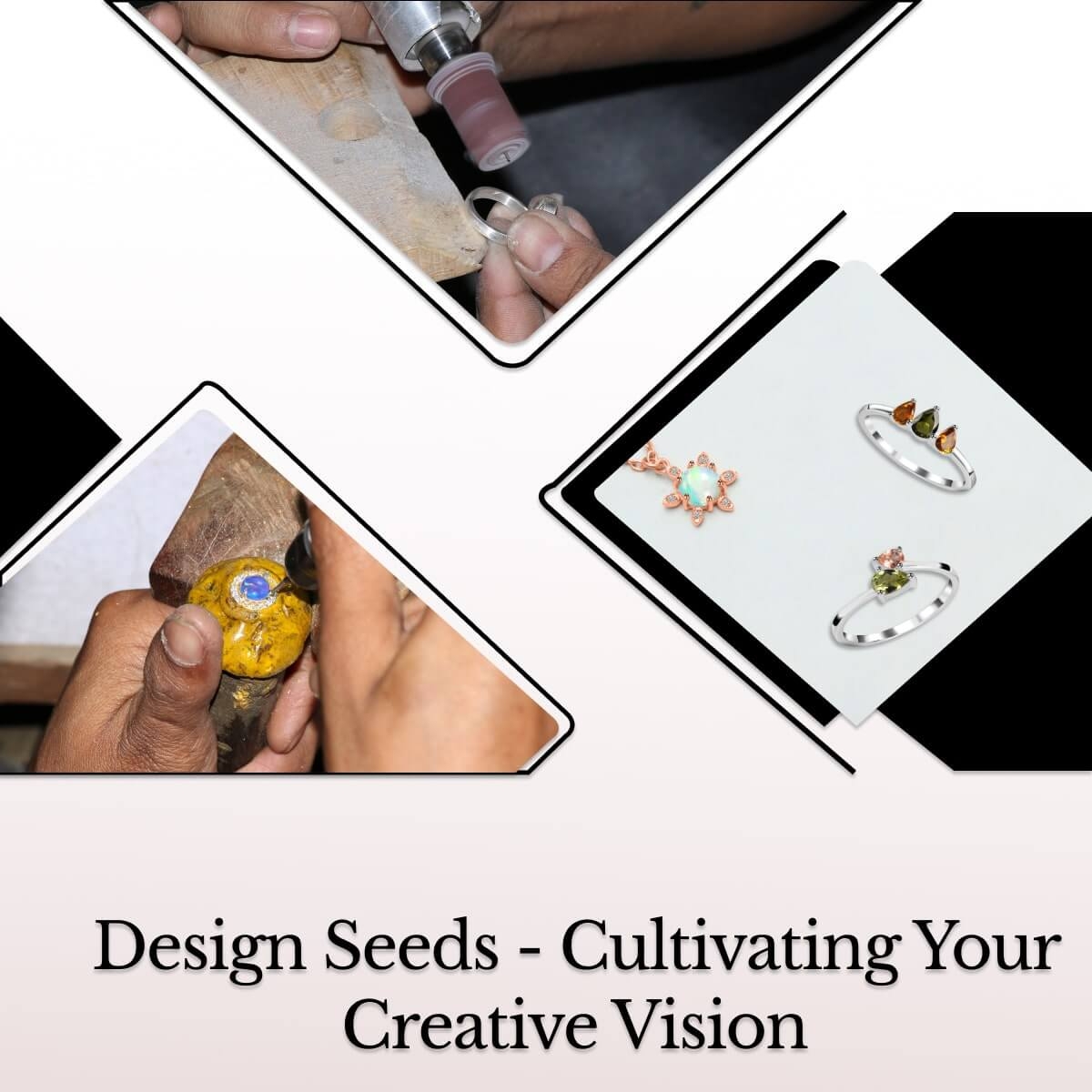 It's crucial to have a clear idea of the design you desire before starting the customization process. Spend some time finding inspiration from a variety of places, including jewelry publications, websites, and even your own drawings. No matter whether you want to make a ring, necklace, bracelet, or anything else, consider the sort of jewelry you want to make. Take into account the metal, jewels, and general design that suit your tastes.
Consult a seasoned jeweler about your ideas; they may provide insightful feedback and assist in honing your concept. If you're interested in handmade or designer jewelry, communicate this preference to the manufacturer. Skilled artisans can handcraft intricate details, giving your piece a truly one-of-a-kind feel. Discuss the materials you want to use, such as 925 sterling silver, and ensure they align with your design.
Choosing the Right Jeweler: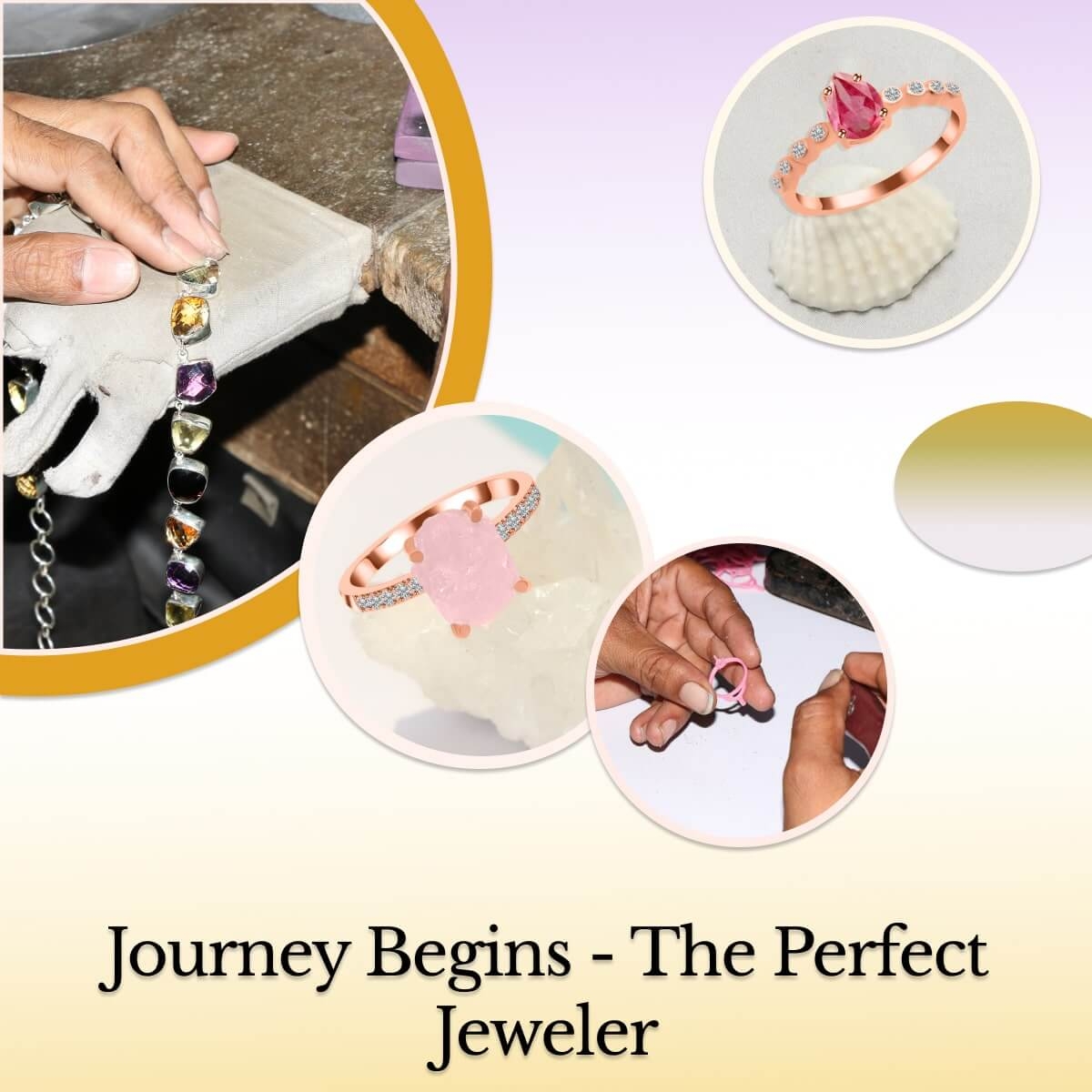 When having jewelry made to order, it's essential to choose a recognized and skilled jeweler. Find jewelers that have a history of producing unique creations and have received good feedback from past clients. Visit nearby jewelry shops or look at websites that let you customize jewelry. Make appointments to meet with other jewelers to go over your design, go over their portfolios, and assess their level of competence. Inquire about the company's design methodology, costing, and materials. A professional jeweler will help you through the whole process, listen to your thoughts, and provide suggestions.
Budget Considerations:
Depending on the materials used, the difficulty of the design, and the jeweler's fees, the cost of customized jewelry might vary greatly. Set a price range that works for you, then let the jeweler know. A talented jeweler can produce an exquisite piece of jewelry while staying within your budget. Be prepared to make some trade-offs to make sure your design works within your budget, such as changing the metal or the amount of gemstones.
Selecting Materials:
A crucial step in the customizing process is selecting the appropriate materials. Decide if you want the setting to be made of gold, platinum, silver, or another metal. Take into account the metal's color and how it will look with your style and skin tone. If your design incorporates gemstones, learn about the many varieties, qualities, and symbolic meanings of the stones. Birthstones, diamonds, sapphire, and emerald are popular gemstone options. Remember that the cost of the jewelry will vary depending on the size and quality of the gemstones.
Design and CAD Rendering:
Create a thorough design and, if possible, a computer-aided design (CAD) representation after discussing your design idea, materials, and budget with the jeweler. A 3D image of your jewelry design's final appearance may be seen in a CAD rendering, which is a digital depiction of your jewelry design. Before beginning to actually construct the jewelry, you may use this phase to make any required changes to the design.
Review and Approval:
Examine the CAD rendering or any drawings that the jeweler has given with great care. Make sure the design reflects your concept and appropriately depicts all the components you discussed, including the setting for the jewels, the metal, and any minute details. Until you are completely pleased with the design, don't be afraid to ask for changes.
Stone Department and Stone Setting: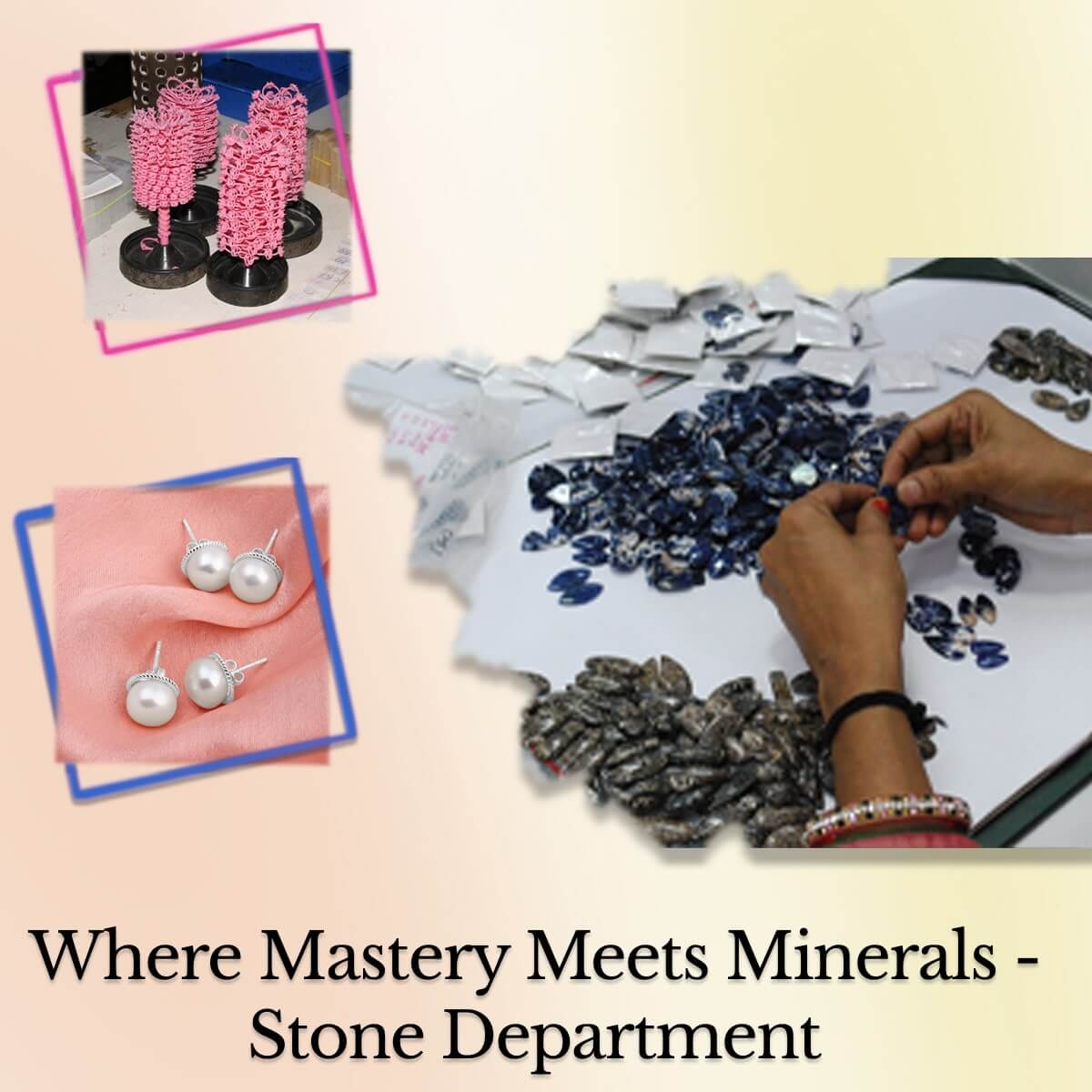 The stone department is responsible for selecting, preparing, and setting gemstones in the jewelry piece. They ensure that each stone fits securely and enhances the overall design. The choice of gemstones, such as chakra stones or birthstones, adds a personal touch to the jewelry.
Crafting the Jewelry:
The jeweler will start creating the item as soon as you provide your approval for the design or the gemstones. To make your concept a reality, professional craftsmen will labor carefully throughout this procedure. The jeweler will construct a piece that suits your requirements using premium components and skilled skills. Be patient and rely on the jeweler's skill since this step might take some time, depending on how complicated the design is.
Jewelry Plating:
If you desire specific finishes, such as gold plating or rhodium plating for a silver piece, this is the stage where it's applied. Plating enhances the appearance of the jewelry and provides additional protection.
Quality Assurance:
The jeweler should do an extensive quality check before giving the jewelry to you to make sure that every component complies with their requirements and follows the authorized design. To make sure the finished product is of the highest caliber, they should examine the metalwork, gemstone setting, and general craftsmanship.
Packaging and Delivery:
Once the jewelry passes the quality check, it's carefully packaged to prevent damage during shipping. You'll receive the finished piece, ready to be worn and cherished.
Presentation and Care Instructions: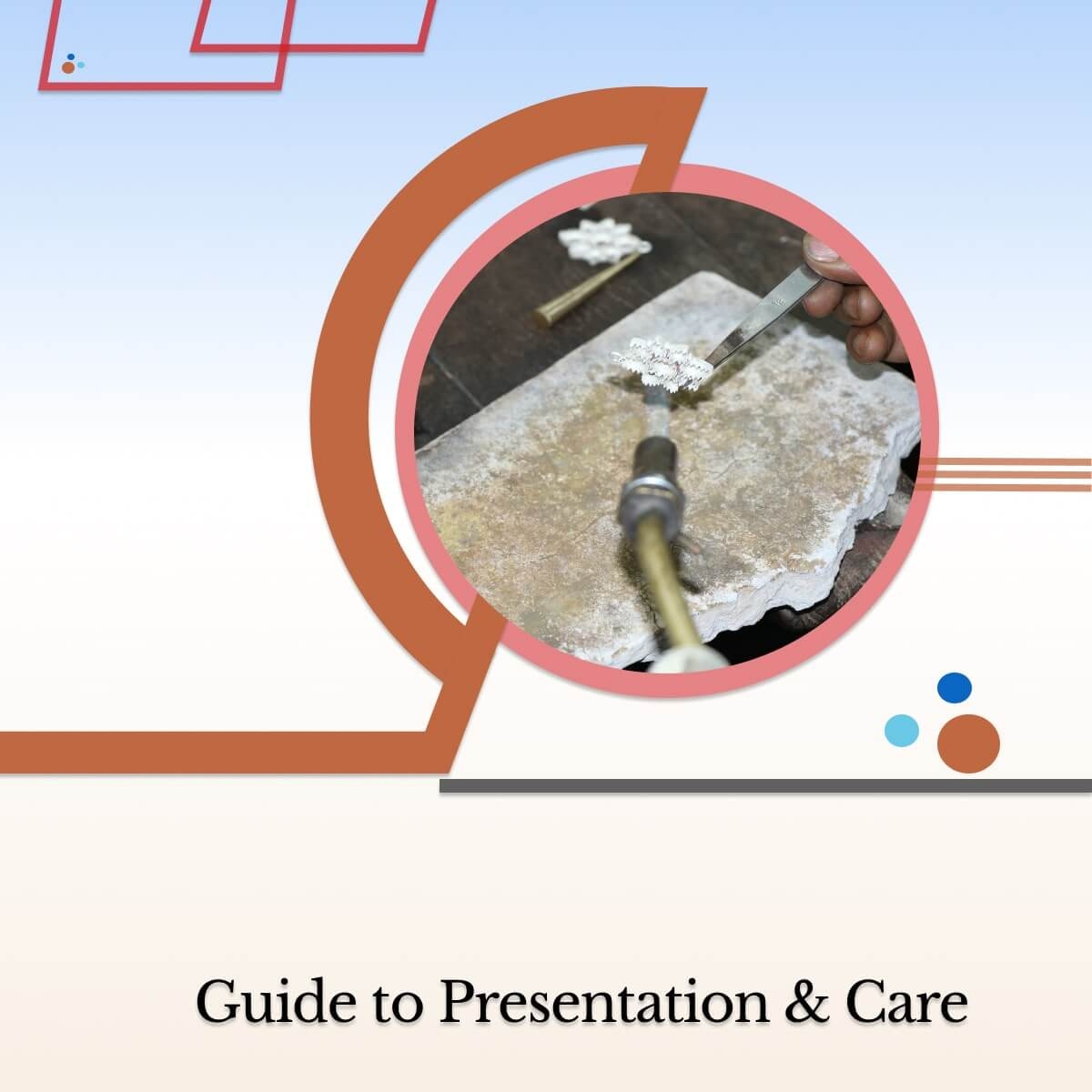 The jeweler should offer your custom-made jewelry to you in a lovely box when you get it. To assist you in preserving the piece's beauty and durability, they could additionally give maintenance instructions. Regular cleaning, proper storage, and avoiding exposure to harsh chemicals or environments will help preserve the beauty of your piece. Observe these guidelines to guarantee that your jewelry maintains its luster for many years to come.
Enjoy and Cherish:
By adding your own design to jewelry, you may create a one-of-a-kind item that expresses your personality and has personal significance. Wear your customized jewelry with pride and hold onto the memories and feelings they evoke. It serves as a physical reminder of your own style and the thought and work that went into developing it.
Rananjay Exports, Your Ideal Partner For Your Customized Jewelry
Selecting the ideal wholesale gemstone jewelry maker and supplier and coordinating the production process using methods like casting, gemstone polishing, CAD designing, stone setting, and more are all phases in the process of creating jewelry with the design of your choosing. Each step helps to create a one-of-a-kind piece of jewelry that matches your tastes and style. Understanding these procedures and working closely with the manufacturer will enable you to realize your vision for your jewelry and take pleasure in a stunning, uniquely produced item that will be cherished for years.
If you are also looking for an Ideal partner to transform your ideas into reality, then you are on the correct website Rananjay Exports, a Wholesale Gemstone Jewelry Manufacturer & Supplier, has been converting your dreams of your personalized jewelry into reality since 2013.