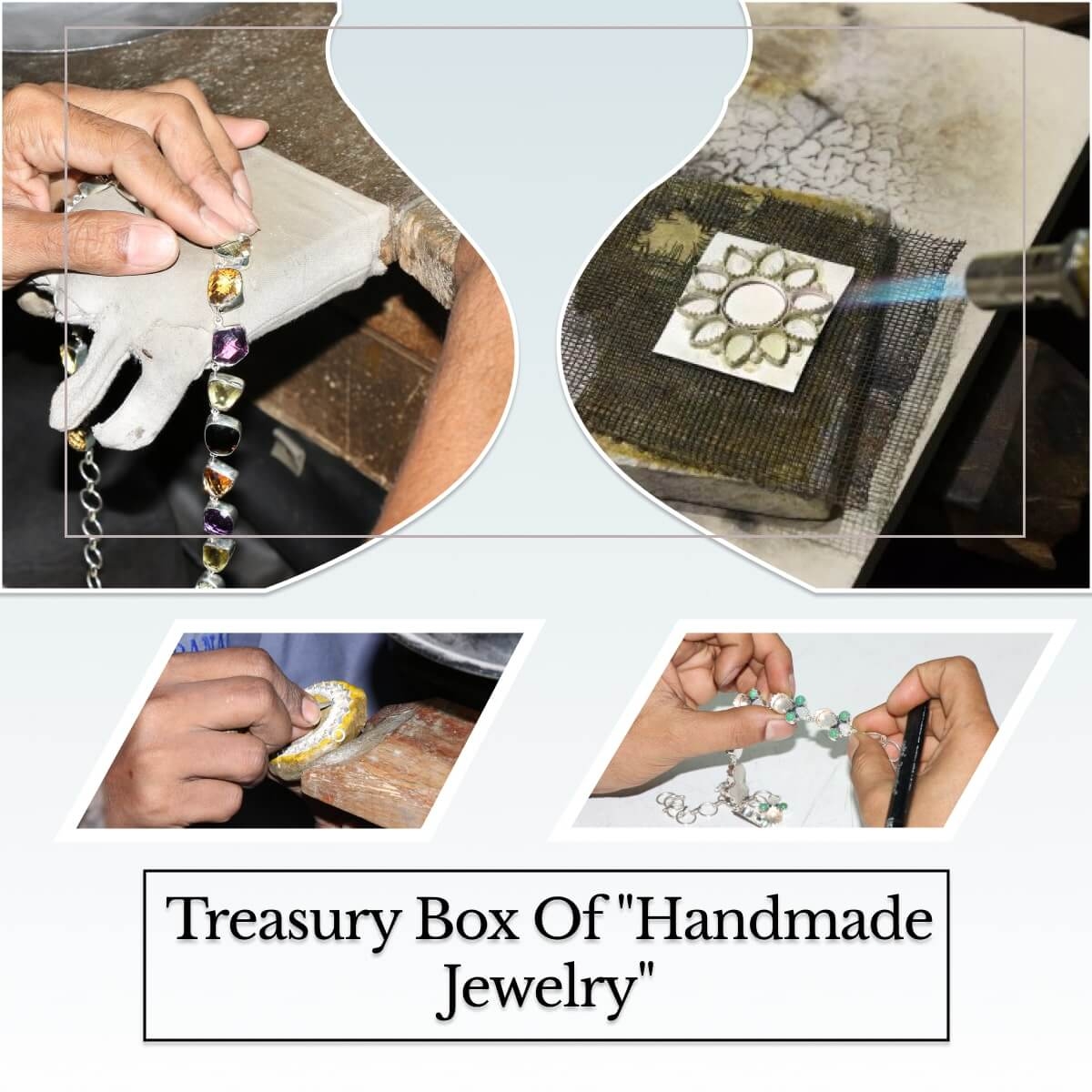 What Is Handmade Jewelry?
People are wearing more handmade jewelry because they want to be seen wearing odd and unusual items. It's crucial to learn more about exquisite handmade jewelry before making a purchase. A craftsperson creates jewelry by hand without the use of industrial mass-production methods. Numerous types of jewelry are crafted by hand, such as Chakra Jewelry, Birthstone Jewelry, Zodiac Sign Jewelry, Alphabet Jewelry, And Plain Silver Jewelry. A beautiful piece of jewelry requires many hours and days to make by hand. Jewelry that is crafted by hand is significant because it reflects the artist's passion and many different emotions, whereas mass-produced jewelry is created by machines and lacks these qualities.
The fact that each piece is individually created by a jewelry maker using only their hands and basic tools is what unites them all. The best jewelry in the world is handcrafted, one piece at a time. Sterling Silver Jewelry, which is skin-safe, is typically worn alongside Handmade Jewelry. Before the advent of technology, people used to make their own jewelry by hand for themselves and their loved ones, but this practice has since been abandoned.
Because of this, handcrafted jewelry is regarded as the pinnacle of artistry by fine jewelry lovers around. Molds and casting prefabricated parts are avoided by using traditional handicrafts. There were alloys and bars used in raw platinum and gold in the shop. After being hammered and forged into the desired shapes, the precious metal bars are next shaped into small pieces and settings. Expert model makers with training in jewelry making and invention joined these pieces together with solder at incredibly high temperatures.
Why Choose Handmade Jewelry?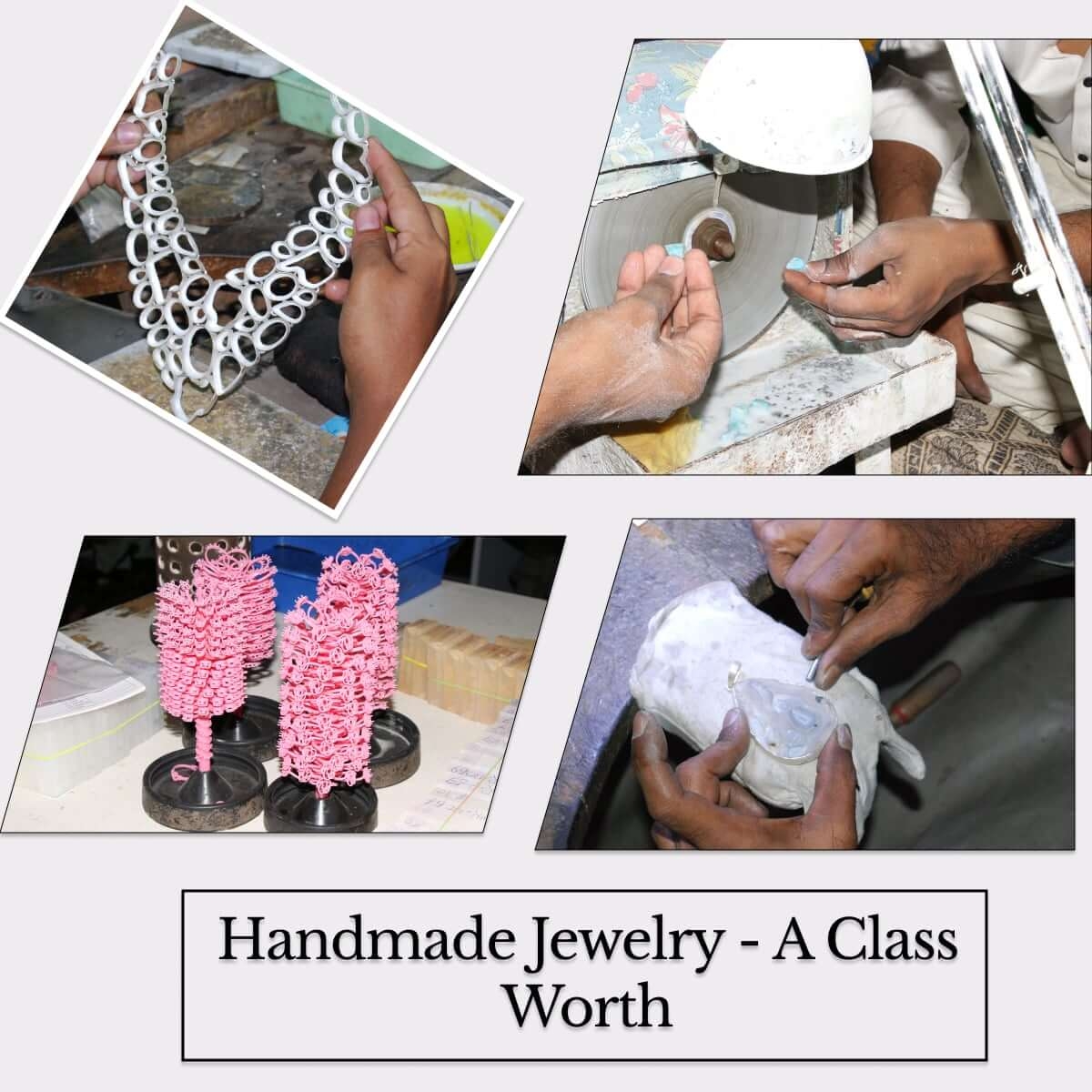 Every time you buy a piece of Handcrafted Jewelry, you receive a special remembrance. Each individual item of the same style will almost always have a minor difference because everything done by hand will have some variation. There might be a few minor flaws; there are many more jewelry pieces with cutlines that aren't perfectly straight. There were tales about the jewelry designers as well as the artists who bought the pieces. You want to support small business owners who make their own jewelry by purchasing it. Some of these businesses are as unassuming as a stay-at-home mothers store. Most people with small businesses did more than just participate in their local communities.
Large companies also purchase materials and stone from smaller companies that are suppliers. You are assisting the small businesses that form the basis of their economy by making an internet purchase even though you are not in their neighborhood. By employing materials from ethically obtained sources, makers of handcrafted jewelry are more likely to produce items. They are frequently an excellent resource for anyone looking for morally and environmentally friendly jewelry.
They usually choose vendors who have a history of recycling scrap metal or who can attest to the origin of conflict-free stones. In certain mining operations, the jeweler will even travel to the mining site on their own. By doing this, companies can make sure that the diamonds and gemstones they buy have an origin that is congruent with their own culture.
What Are The Benefits Of Choosing Handmade Jewelry?
Each Piece Is A Story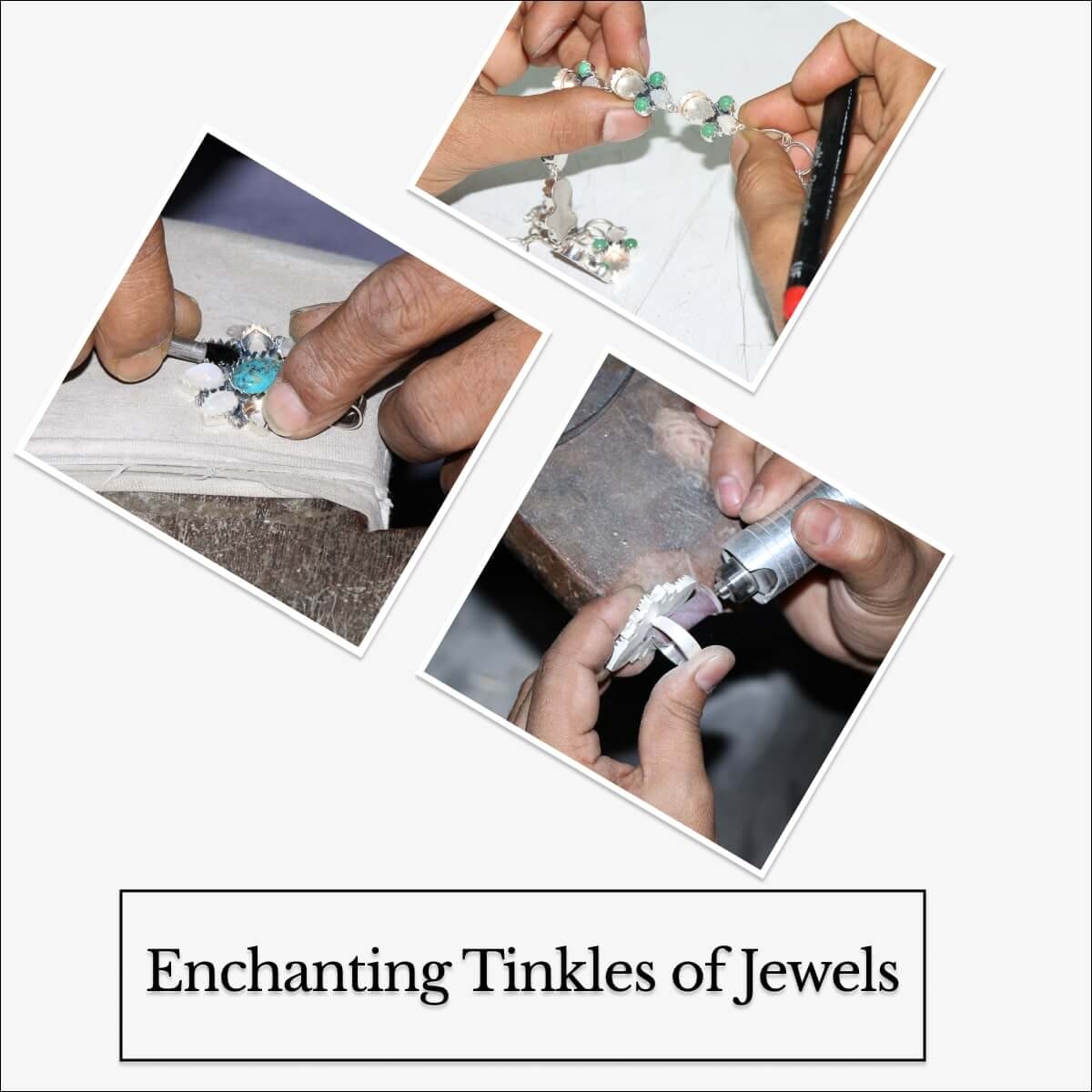 An artisan put all of his ideas, skills, and effort into making an exclusive piece of exquisite Handmade Jewelry. Therefore, whatever ideas and emotions they may have used to create the object constitute a sort of narrative. Each item of jewelry is distinctively different and has an impact on its wearer's beauty and eccentricity. Building connections and creating art are intimate processes. Each piece of jewelry is handcrafted with great care and attention to detail, and each one draws attention to the wearer's strength, beauty, and self-love.
When it comes to reflecting jewelry that is produced robotically by machines in a factory, it offers a dramatic contrast. Each piece has a distinctive one, which adds to the list of reasons why handcrafted jewelry is so unique. The high-quality materials needed to make Handmade Jewelry are incredibly difficult to gather, transport, and fabricate. Items manufactured by hand such as Birthstone Jewelry, Zodiac Sign Jewelry, and Alphabet Jewelry offer many chances for personalization and creativity.
An Element Of Exclusivity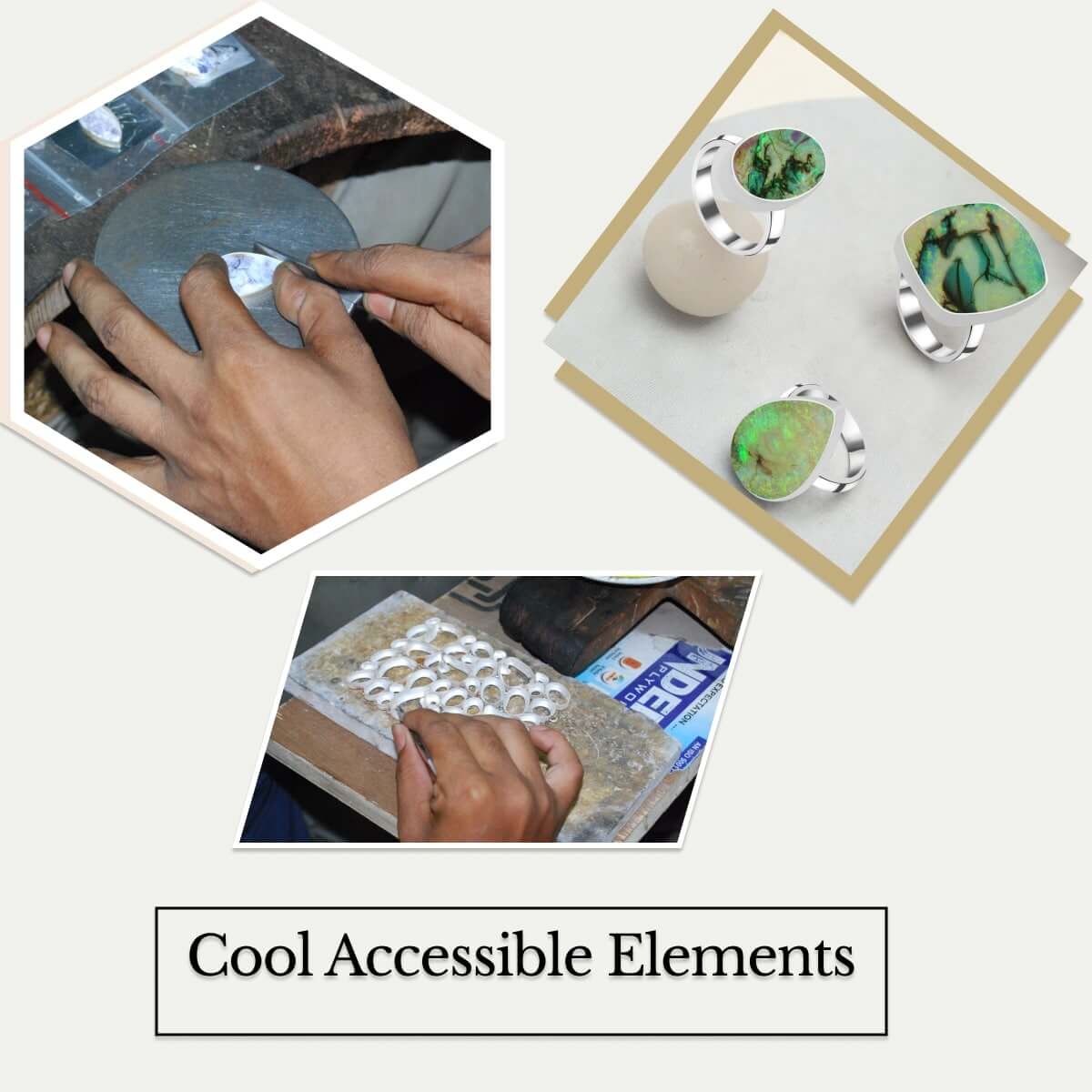 The jewelry that you purchase from your local jewelry artist or Handmade Jewelry from Rananjay exports is not mass-produced by machines. When you wear such products, it gives you a sense of exclusivity, separates you from other people, and increases your sense of specialness. Handcrafted Jewelry artists make sure that the items they create are truly limited editions and difficult to come by.
They can only realistically produce a finite number of pieces because they are able to work with what they love all the time. For your jewelry to be more expensive and to increase the sense of exclusivity, these artisans ask and guarantee that no such personalised creations will ever be created again. It may not be possible to purchase another item of jewelry exactly like the one you purchased, so it's wonderful to purchase this exquisite creation.
Sustainability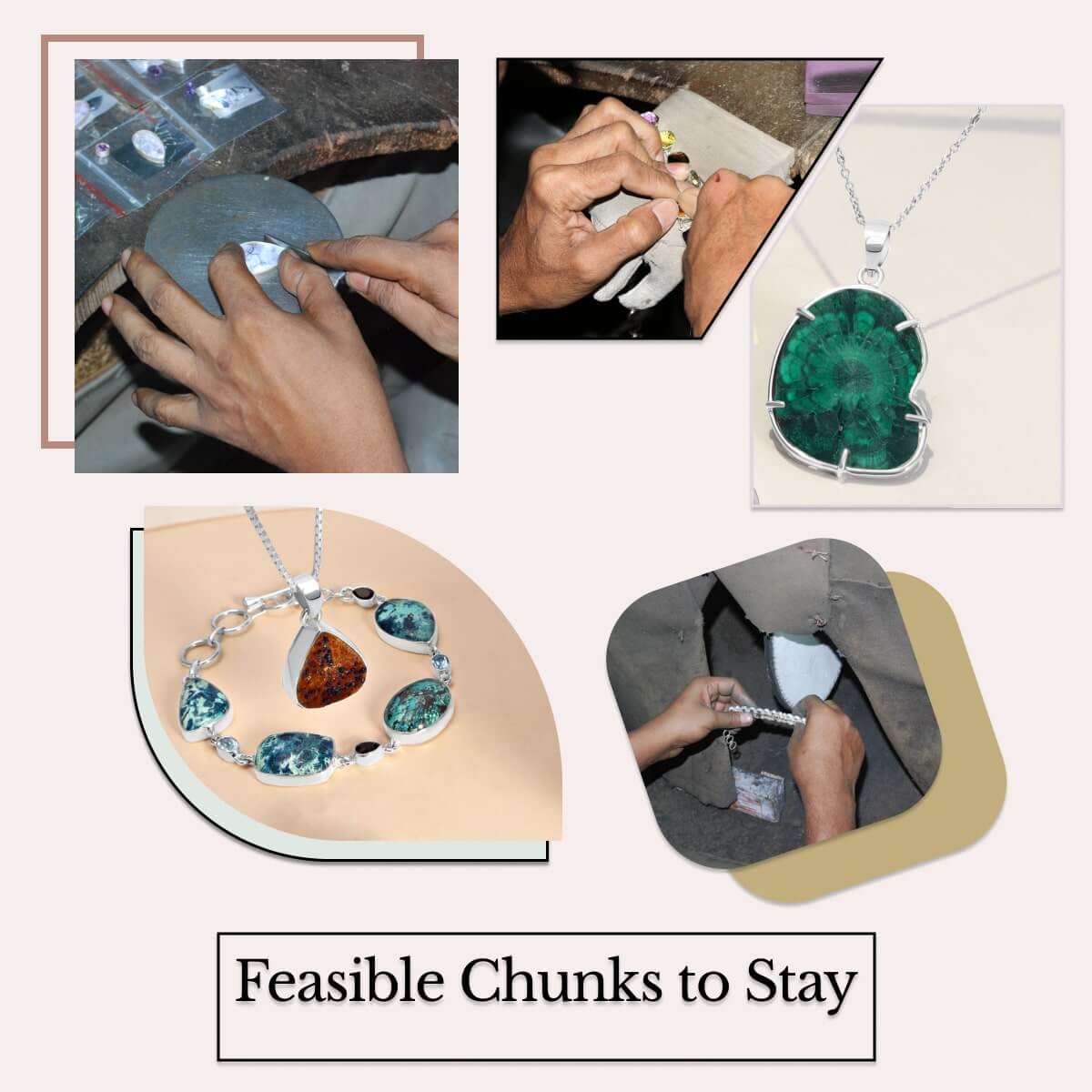 The distinctive quality of handcrafted jewelry is that its owners frequently uphold environmentally friendly business methods. The majority of artisans who create handcrafted jewelry place a high importance on using resources that are sourced ethically and sustainably. When compared to the refiners or dealers that the larger corporations engage with, it is undoubtedly the more expensive option; as a result, buying the Handmade Jewelry for businesses like Rananjay Exports would be far less expensive. If you're unsure of how to determine whether a company prioritizes and engages in sustainability, think about these four sustainable business practices and see if their behavior corresponds.
Check to see if they are employing a supply chain that is ethical and sustainable, meaning that they source their materials in a transparent and ethical manner. You should ideally purchase jewelry from a jeweler who makes genuine efforts to have a low influence on the environment, like our company, which is aware of the dangers of doing so. We recognize the efforts put forth to make attractive Handmade Jewelry and, as such, offer adequate benefits and a safe workplace for their employees.
We also reward them for their work. Verify whether they recycle on a daily basis or whether they at least claim to be a "green" business that uses recycled materials. Take into account whether they make an effort to only use energy-efficient products throughout their regular workdays.
Conclusion
Handmade Jewelry is so exquisite that it enhances the appearance of everyone who wears it. The magic in the handmade jewelry is the one poured by its creator. To produce such a beautiful work of art, many hours and days are required. It is woven with a lot of love and attention. Due to its individuality and ability to precisely portray you, wearing Handmade Jewelry is a personalised experience.
For everyone, a handmade piece of jewelry is an essential, and your collection begs for one. As a token of your love and concern, give a piece of handcrafted jewelry to someone you care about or to yourself. Buy high-quality handcrafted jewelry from Rananjay Exports, where you can choose from a variety of designs to find the ideal fit.