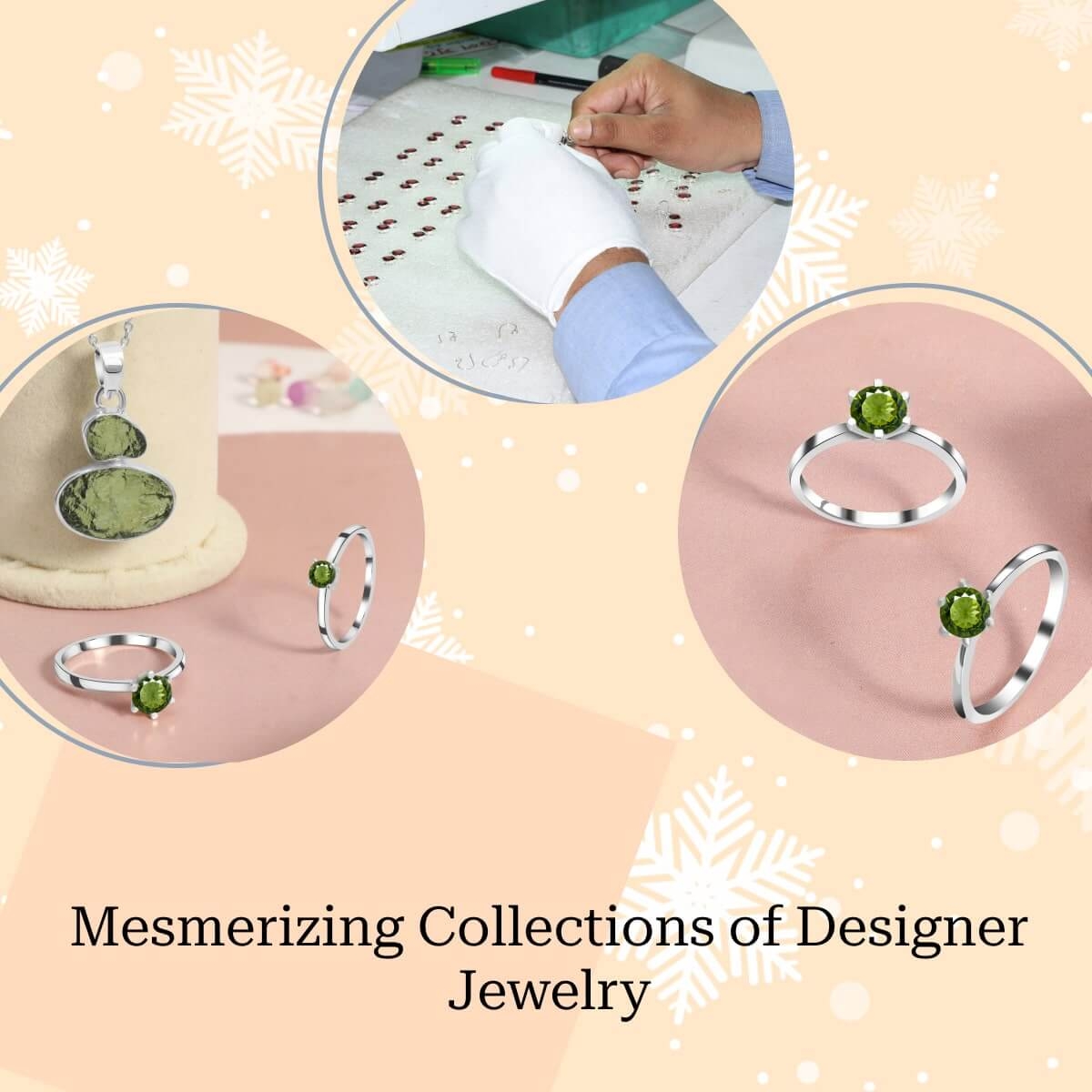 What Is Designer Jewelry?
The first thing that springs to mind when we talk about designer jewelry is jewelry made by a designer. There is, however, much more to it, the beauty of designer jewelry is mesmerising and you should always have knowledge about what you are investing in. Designer Jewelry must be distinguishable from the majority, if not all, of the jewelry produced in our sector.
Many emotions, like the need for acceptance, the need for beauty, the want to impress, and the desire to demonstrate commitment, serve as inspiration for jewelry design. Since the dawn of time, jewelry designers have been inspired by the desire to convey veneration, allegiance, or recollection. Since it boosts their self-confidence, designer jewelry has long been a popular choice among many people. The designer is the starting point for all the knowledge that can be learned about designer jewelry.
There are designers of amazing jewelry that have brought something truly magical to life. These jewelry items come in a wide range of materials, from rose gold to 925 Sterling Silver.
The designers of jewelry employed a wide variety of spiritual and religious symbols to convey their religious beliefs. They have created jewelry to represent your union and unwavering dedication, as well as symbolic jewelry that also conveys your allegiance to your family or organization. There is beautiful Alphabet Jewelry, Birthstone Jewelry, Zodiac Sign Jewelry, and so on. In addition to highlighting a gem's natural beauty, designs have also been made in honor of departed loved ones. So it stands to reason that every discussion of making jewelry should start with an inspiration.
There were only a few inspirations for jewelry designers as they created their pieces. The primary goals of a jewelry designer are to concentrate on the needs and desires of the target audience. Another is to elaborate on currently trending themes in order to follow current market and fashion trends.
What Are The Common Types of Designer Jewelry?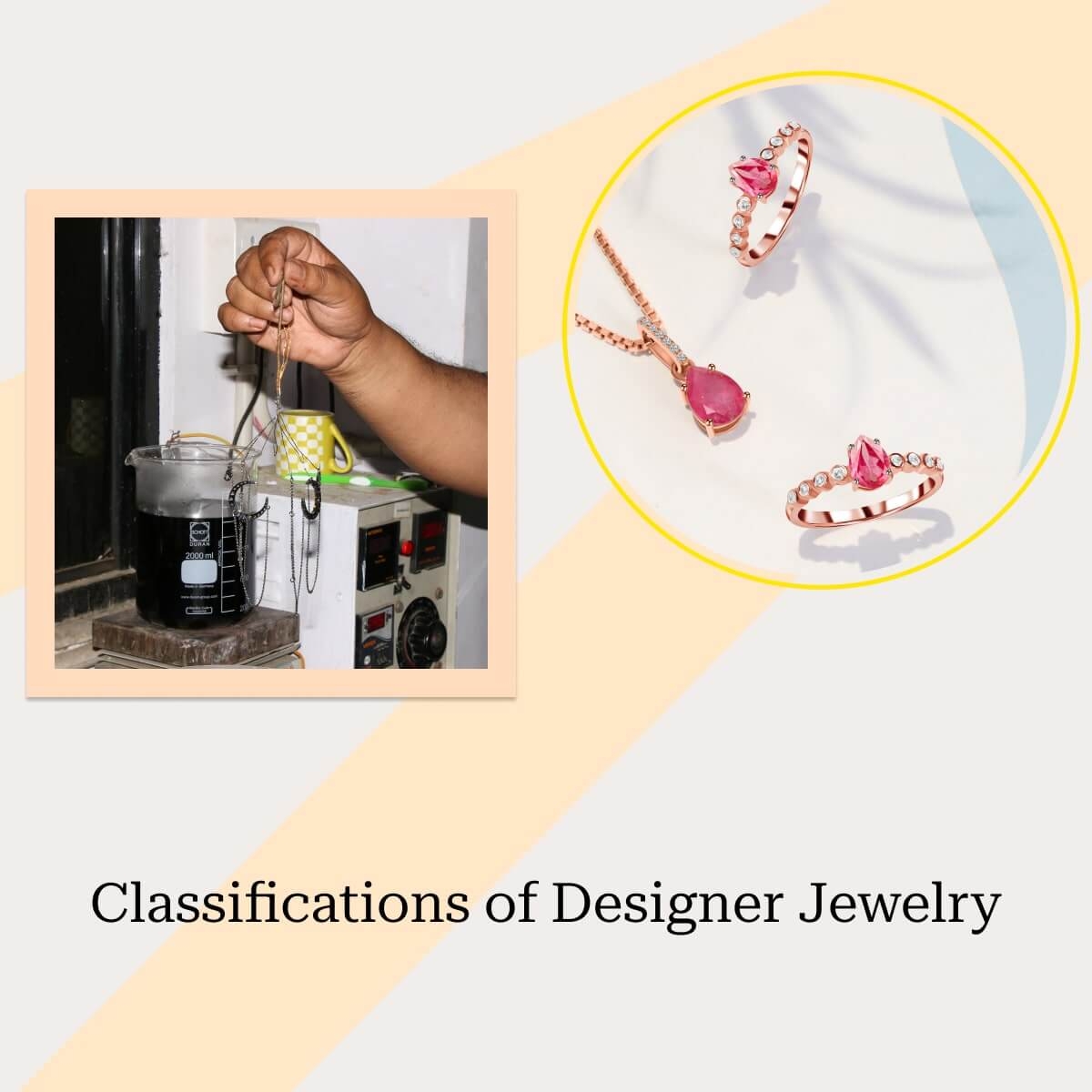 Non-Production Exclusive Designer Brands
These designer companies have a close relationship with the vision and personality of the designers, who also skillfully designed and refined each and every design. But the designs are being created by the designers. The designer cannot make the jewelry; he is involved in the ideas of how the jewelry would appear, its designings, and the colours it will compile.
These goldsmiths brands either make the jewelry themselves, hire outside manufacturers for certain production-related tasks, or do a combination of the two. Customers that want a tight connection to the designer's design goal and expression would be satisfied by this type of designer brand. The artistic sensibility and attitude of the designer.
Producing Under An Exclusive Designer Brand
The jewelry designer had a strong sense of intimacy with some customers who desired to wear and display jewelry that was both designed and made by the designer. Here you may get Designer Jewelry that has the purest form of artistic expression to the maximum degree. A consumer can feel confident knowing that their jewelry is being manufactured to the designer's exact specifications and with the intentions that the designer wants to convey.
The goal of this type of designer brand is to create jewelry, and they use skilled artisans and designers to do it. When there is designer involvement, the production can differ in scope. The jewelry piece may be entirely made by the jewelry designer, or the designer may be involved in one or more steps of the manufacturing process.
As the designer is fully involved in the jewelry's design and production, this kind of jewelry brand would, in any case, fully express the concept of designer jewelry. The buyer of the jewelry may be sure that it meets the designer's standards. The consumer would be happy to know that the designer will always be involved in all stages of the development and growth of the collection if they decide to think about collecting the designer's works. This satisfaction in the arts and craftsmanship is unmatched in other types of jewelry. It simply gives the wearer a happy feeling.
Why Should You Buy Designer Jewelry?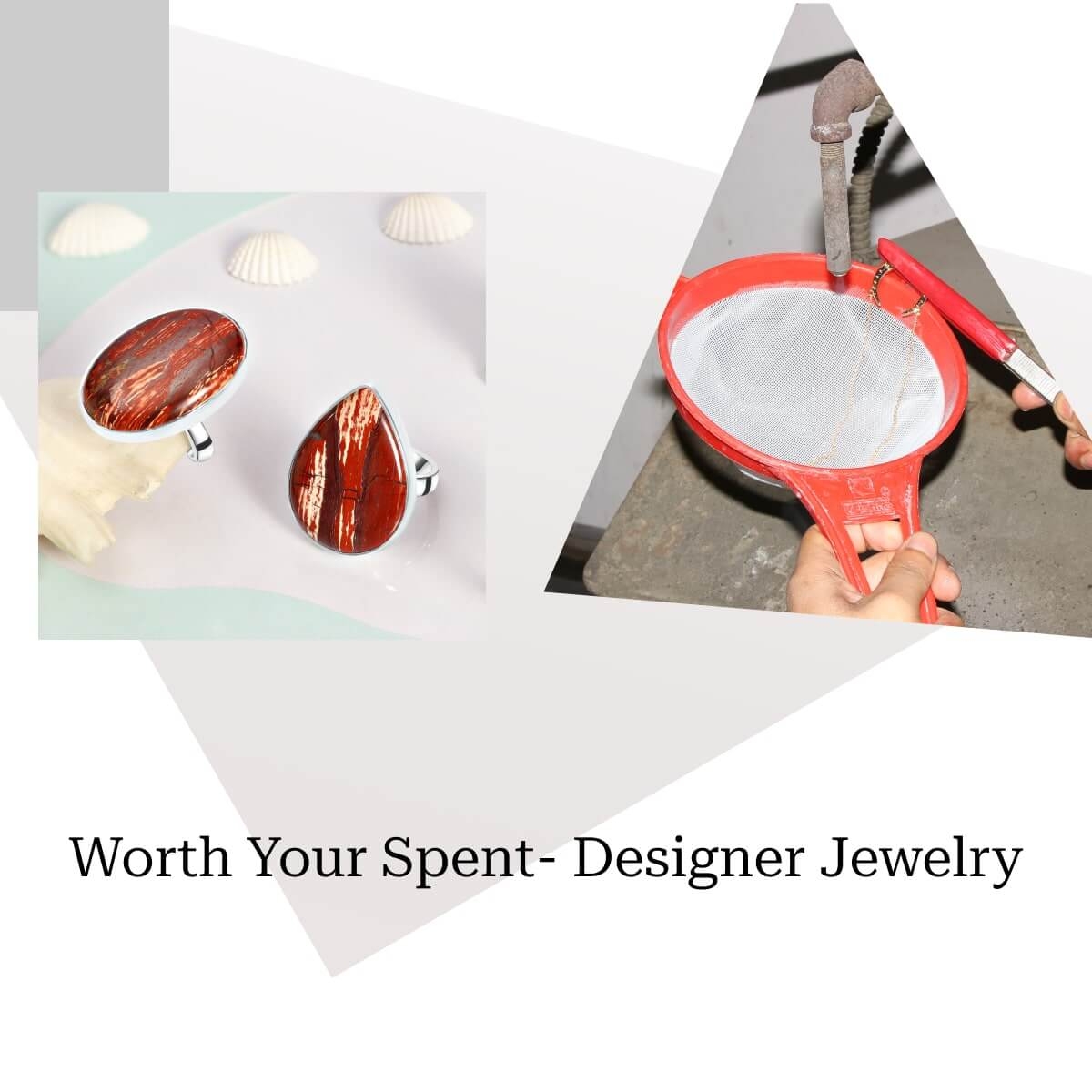 Designer jewelry is beautiful because it is made with the artist's creative energy, intention, and expression in mind. Designer Jewelry is a skill that must be acquired, and like all other arts, it is up to the person to bring his vision to reality. Each of the artist's creations is unique and valuable because it takes hours or even days to make. An artist's work speaks volumes about them. The artist's feelings are concealed in their work.
Designer Jewelry is therefore in demand because creative expression is uncommon, valuable, and capable of resonating with an individual's thinking as well as the mindset of a culture or community. We value art that can speak to you on several levels. The jewelry of the designer. The creation of Handmade Jewelry, Plain Jewelry, or Custom Jewelry frequently starts with the designer's jewelry. Knowing about designer jewelry allows you to appreciate how much work goes into creating each piece and how uncommon and one-of-a-kind they are.
To engage the buyers, the designers put up a lot of effort. To hire the designer to make your ideal jewelry, simply move forward. One would want to share and wear this intimate resonance because it seems personal, special, and is a source of satisfaction and trust, the trust between you and the designer. These accessories not only function as status symbols but also as tools for improving your appearance and enhancing your attire.
Beyond aesthetics, what matters most to the consumer and devotee is an intimate connection to the expression and to people who agree with and admire it. You would be the one of those people who own items of Designer Jewelry in their jewelry collection which is one-of-a-kind. This is the real value of designer jewelry and the reason someone would want to purchase it.
Where To Buy The Best Designer Jewelry?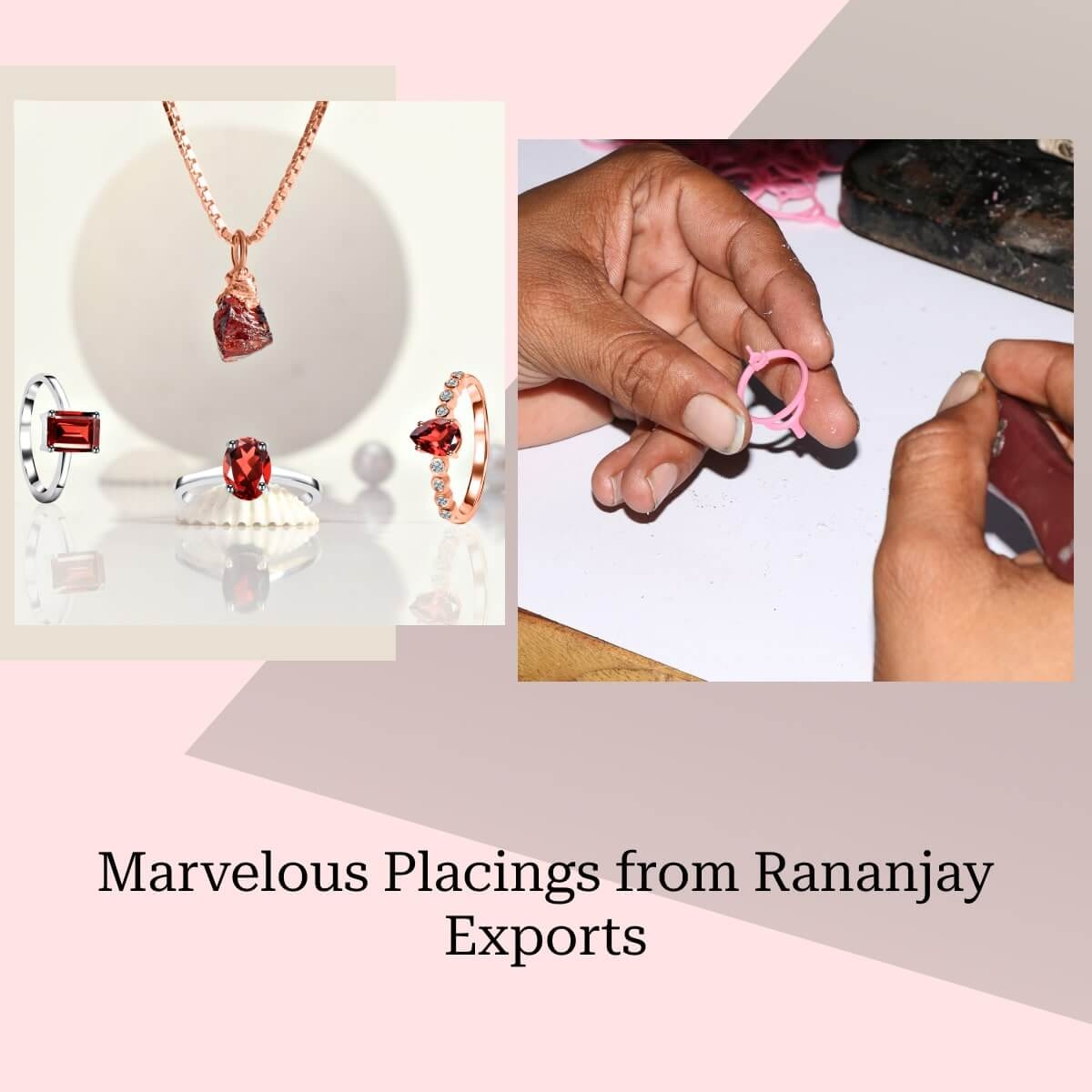 If you set your eyes on a piece of designer jewelry, it will be difficult for you to resist it because of its attractiveness. Despite the fact that there are many options, you now understand what makes Designer Jewelry unique. Now is the time to go buy yourself some designer jewelry if you want to locate a beautifully made work of art that also happens to communicate an ideology that you deeply identify with. The ability to wear and flaunt designer jewelry gives you the chance to exhibit yourself or a certain viewpoint that an artist has incorporated into their creations.
Your beautiful designer jewelry will seem even more beautiful when you match it with 925 Sterling Silver. Designer jewelry is what you require if you adore and value a consistent aesthetic expression that is produced with modifications over time. Finding a reliable vendor from whom to buy your designer jewelry is crucial.
From Rananjay Exports, you might get beautiful and excellent fashion jewelry. A reputable and reliable Wholesale Gemstones Jewelry Manufacturer, Producer, And Supplier Of Rananjay Exports. You might buy exquisite, attention-grabbing designer jewelry that is of the highest caliber. Never hold back from purchasing Designer Jewelry if you want to be the center of attention. The greatest place to buy designer jewelry is from Rananjay Exports since it is not only reputable and offers a wonderful customer experience, but it is also trusted by thousands of individuals. The artists and designers at Rananjay Exports strive to deliver the best designs and excellent quality so that you receive exactly what you desire.