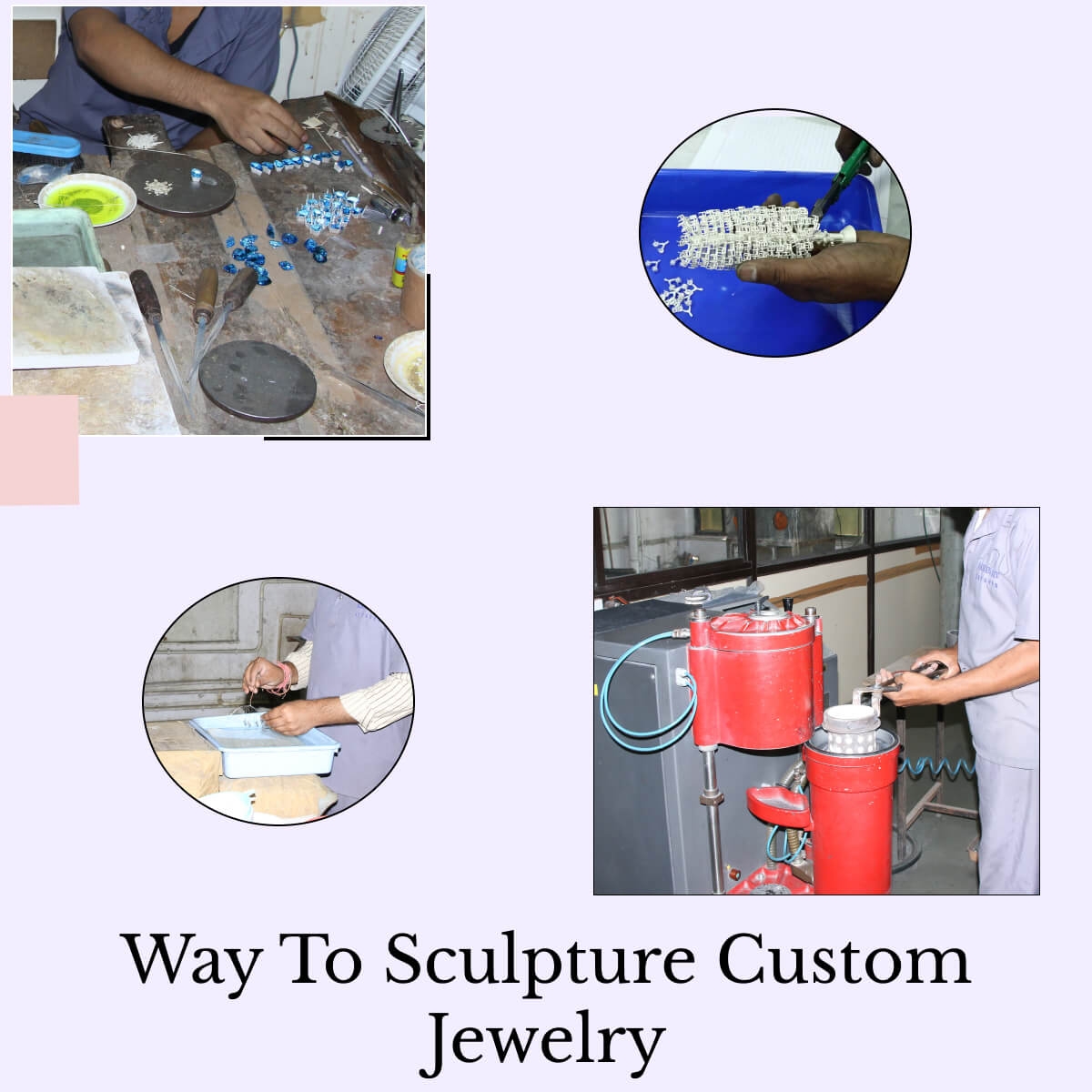 Custom Jewelry
One definition of custom jewelry is "jewelry that has been designed for a specific person, as opposed to being produced for general sale." A metalsmith or other artist often crafts it by hand after consulting with the customer several times to make sure the final product fulfills their requirements. Custom Jewelry commissions are typically accepted by many jewelers with those who don't usually being able to direct customers to other jewelers and metalsmiths who do. Any type of jewelry can be commissioned, but wedding jewelry tends to be one of the most popular choices. In order to ensure that spouses have wedding jewelry that is genuinely one-of-a-kind and serves as a symbol of love and relationship, engagement, and wedding rings you should choose the Handmade Jewelry which is the gorgeous Custom Jewelry.
Couples can show their individuality via their jewelry by using personalized Designer Jewelry, which enables them to incorporate meaningful symbols, shapes, and inscriptions. A piece of jewelry that has been specifically produced and developed for a particular person or use is known as custom jewelry.
For important occasions, one can even order Custom Jewelry as a gift. For instance, a husband might give his wife handcrafted earrings or necklaces at the birth of a child, or parents might give their graduate child a piece of unique jewelry. Additionally, this jewelry is ordered for movies, debutante balls, and many other events. Custom jewelry manufacturing entails mass producing your unique jewelry design so you may sell many duplicates of it.
Choosing the custom jewelry is always a good option for many jewelry artists. When jewelry designers realize they can't make enough replicas of their creations on their own and are ready to start wholesaling their products, they frequently take this route. Or when they have a fantastic idea for a product with widespread appeal, like a Birthstone Jewelry or charm, but they realize they can't reasonably produce hundreds or thousands of copies of it by themselves. In order to produce multiples of the jewelry products, they either employ their own team of workers or contract out the task to a business that specialises in this type of manufacture.
When Should You Start Considering Custom Jewelry Manufacturing?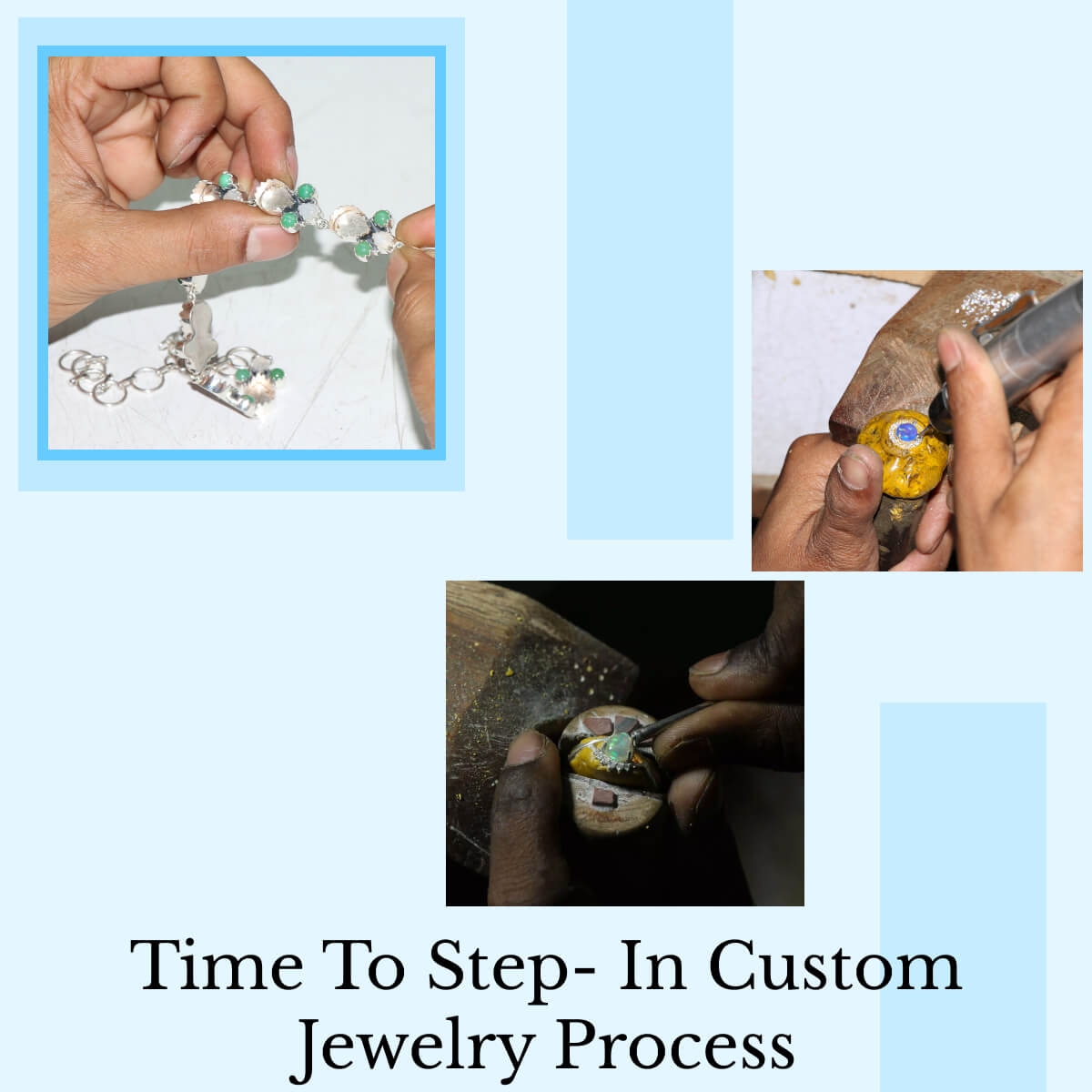 Custom jewelry is a good choice if you require several pieces or even just a modest amount. Custom Jewelry has an unmistakable attractiveness, therefore anyone looking to acquire distinctive gemstone jewelry should select it. It is for anyone who wishes to come up with jewelry that is special to them.
If you are a retailer or reseller then Custom Jewelry is your requirement and a great investment. Your time and energy are limited, so you might not want to spend them on monotonous tasks that another person could complete with minor training. Therefore, you might want to free up some time so that you can concentrate on being the creative power behind your company rather than manufacturing all the multiples of your designs yourself. Your time may be better spent coming up with fresh designs and cultivating the relationships and opportunities that will help your firm expand, depending on your vision for it.
The Step By Step Guide Of The Manufacturing Of Custom Jewelry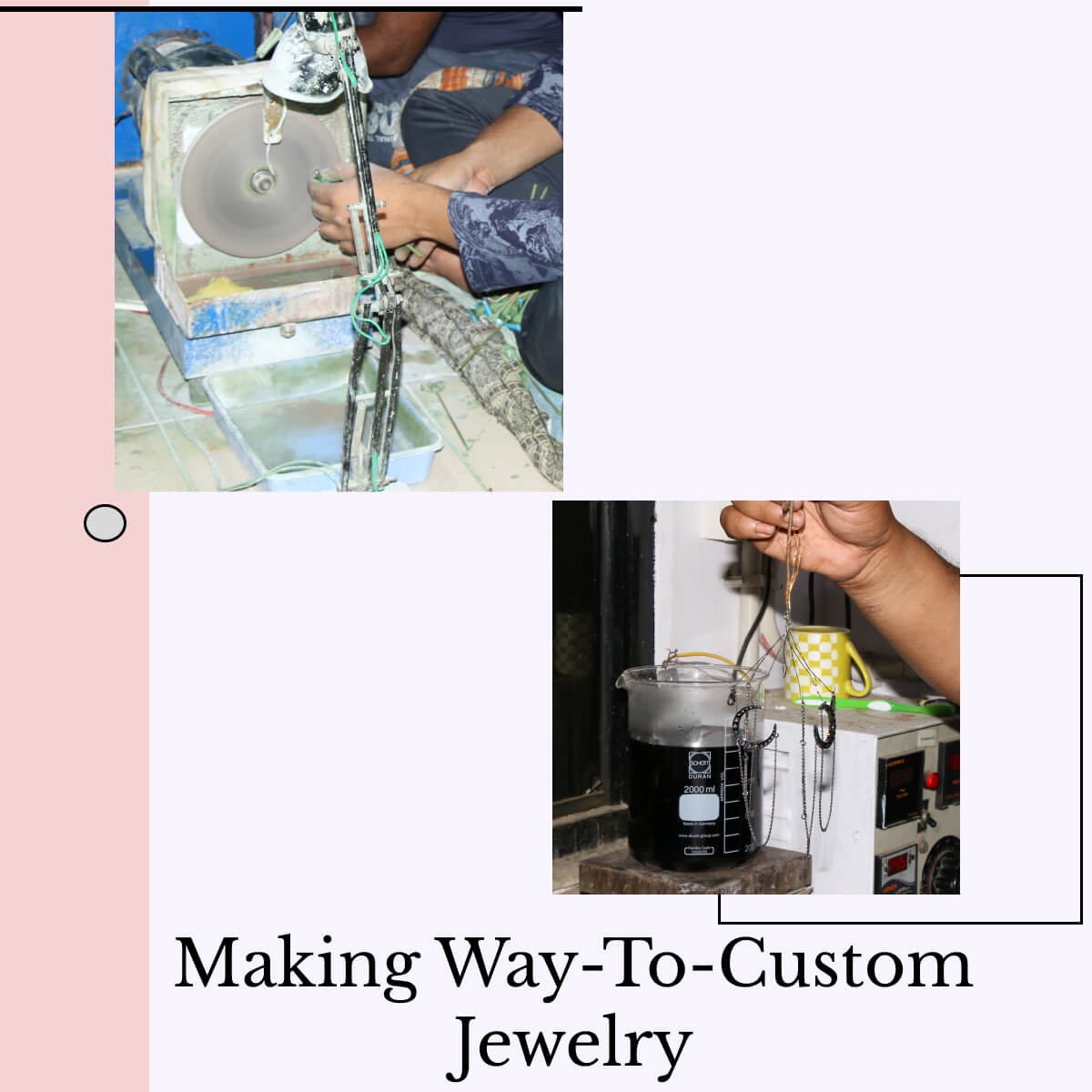 It takes a variety of approaches to make the exquisite Custom Jewelry. This formation happens in a series of actions. At Rananjay Exports, our skilled craftspeople and interdisciplinary teams work to produce exceptional custom jewelry that is not just precise but also of a high caliber. Designing is the first step in the process, which ends with polishing.
Designing a 3D Jewelry Model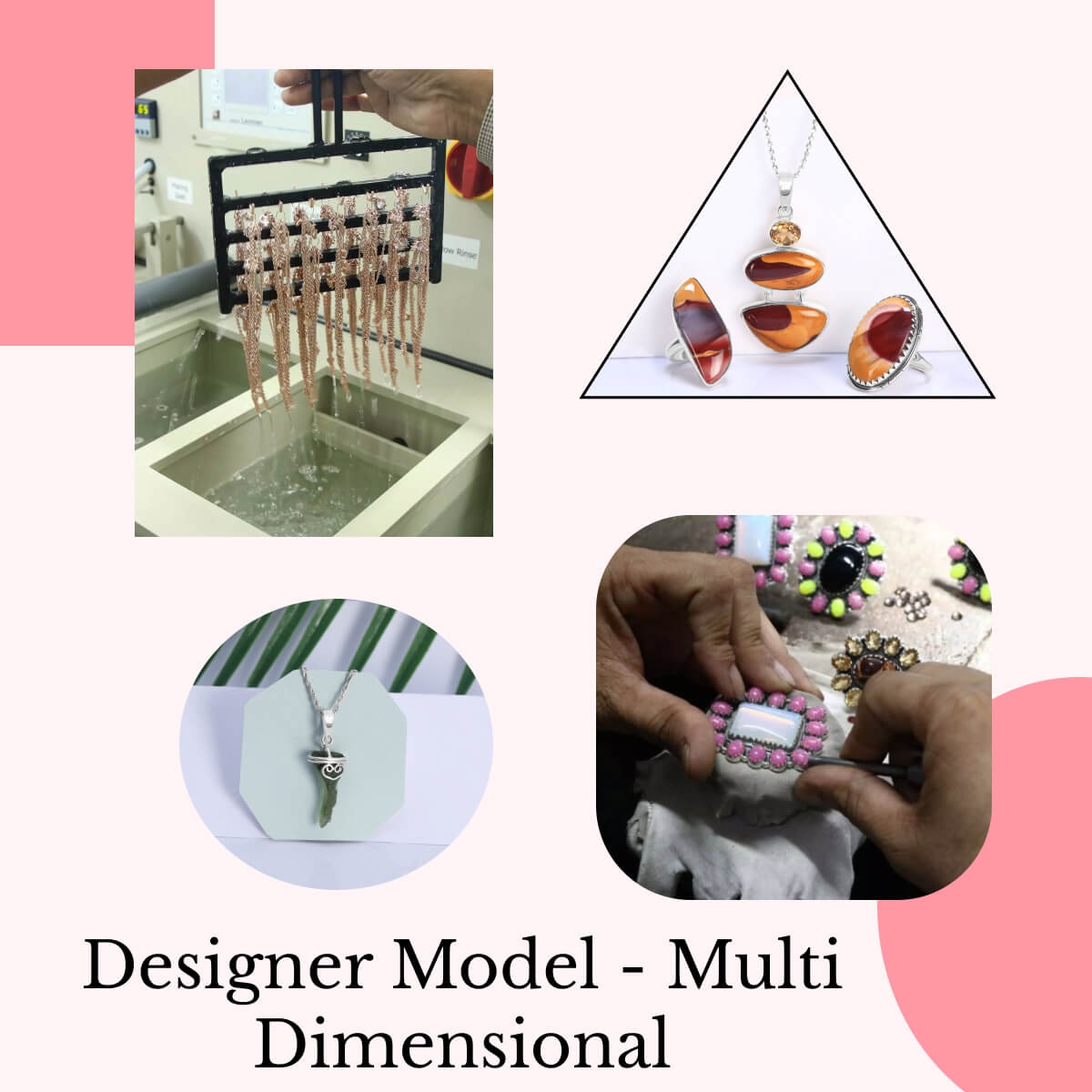 The creation of the designs is the initial phase. In order to create designs that are exactly what you want, our designers work very hard. CAD software and a 3D designer will create a digital rendering of your jewelry as we employ technology to assure perfection. This can take anything from a day to a week, depending on how complicated the job is.
In spite of the fact that this process allows you to examine your jewelry before committing to full production, bear in mind that the 3D model was created with practicality rather than aesthetics in mind, so it might not be as appealing as your finished piece. You always have the option of selecting the metal when purchasing Custom Jewelry.
3D Wax Printing Your Jewelry
Making the wax model is the next stage. The primary framework through which your jewelry is manufactured is the wax model. In the majority of contemporary jewelry creation, the maker prints a wax model made of resin using a 3D printer, typically in less than 48 hours.
Casting The Wax Model Into Metal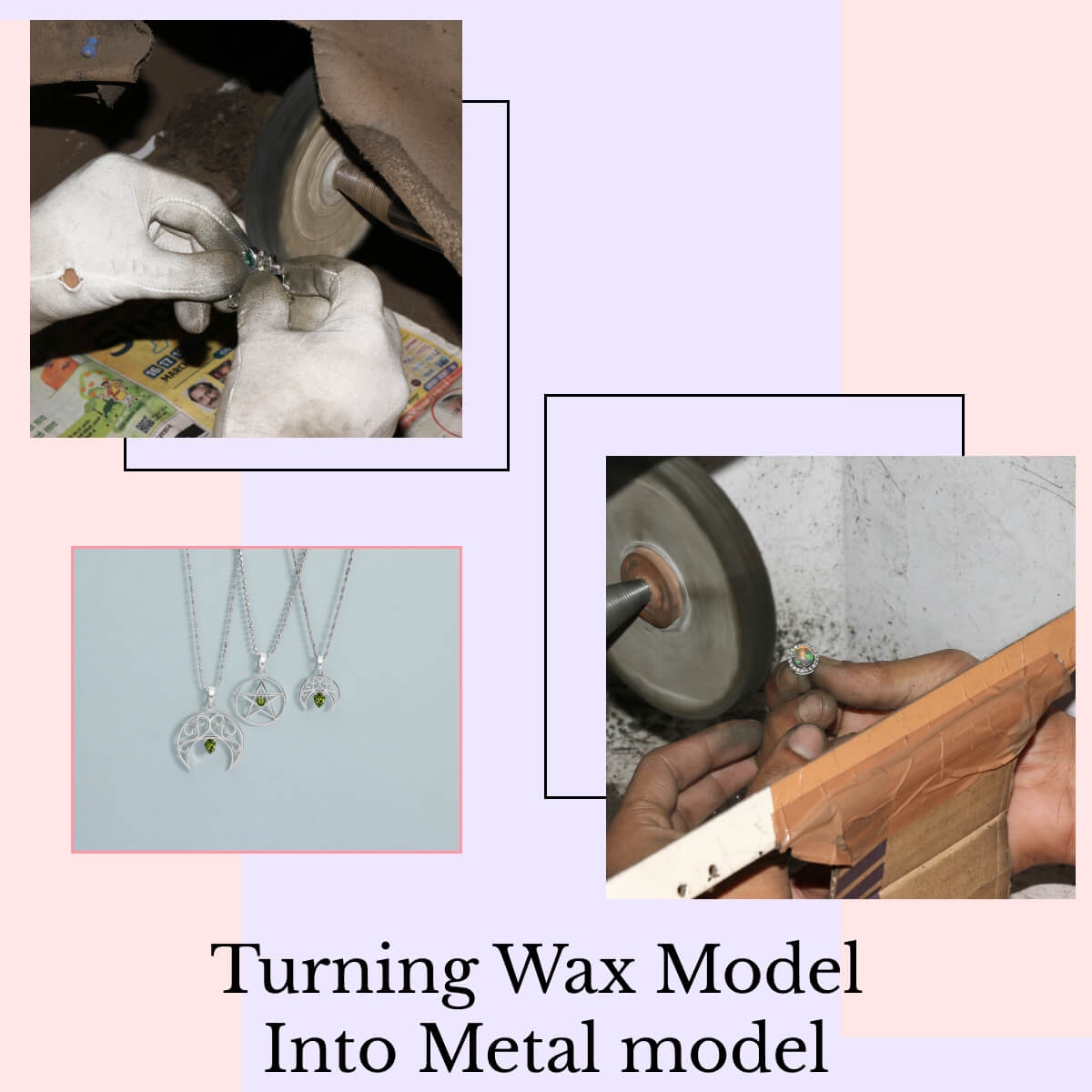 The next step is the casting procedure for the jewelry. At this stage, your pieces began to resemble jewelry that one may purchase from your shop. Wax is changed out for and replaced with your chosen metal; you may use several kinds of molten gold, silver, or platinum. After the metal dries, your Custom Jewelry takes on its final shape. The entire procedure is referred to as "lost wax" casting.
Basic Jewelry Assembly
Following the completion of the design and casting procedures, the production of your jewelry can take between 3 days and 3 weeks. The structure of your jewelry, including the shapes of your rings, necklaces, and other pieces, will then be redrew. The jeweler then filed down the casting skin to reveal the metal underlying.
The jeweler must still make any necessary aesthetic adjustments and guarantee that the piece can contain gemstones in a useful manner even though casting transformed the jewelry into fine metal. Once the mount is complete, you can begin putting the stones in your jewelry. The object would then get the additional design or enamelling it needs.
The Stone Setting Process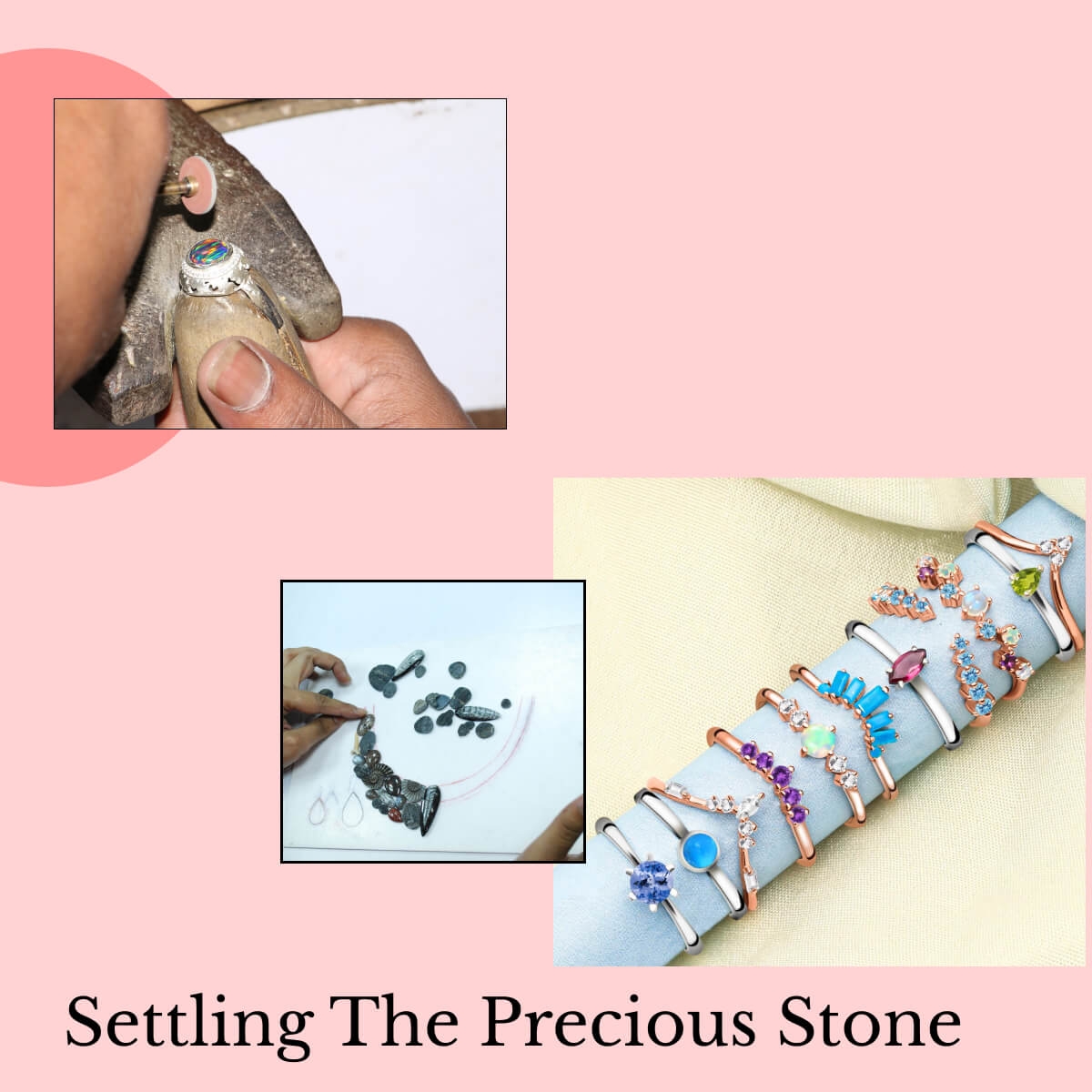 Following a few procedures, the gemstone setter completes embellishing your jewelry with gems or other jewels. In the mount, the main stone is carefully positioned. If side stones are present, the setter must manually drill for them before setting. Lastly, arrange each stone independently using a microscope.
Polishing and Quality Assurance
The polisher works in the final stage to make sure the metal is as shiny as possible. Any last-minute embellishments, like engravings, are also applied. Finally, it is checked to see if the Custom Jewelry was produced successfully and every detail is examined.
Conclusion
Unquestionably beautiful, personalized jewelry should be purchased from a reputable vendor. We advise you to use tranquil 925 Sterling Silver Jewelry to complement your bespoke jewelry because it has a calming effect on the wearer. Silver is said to have many health advantages for both your body and skin. Knowing how the Custom Jewelry which is also called personalized jewelry is made has given you an understanding of the amount of work involved in creating beautiful jewelry.
Everybody out there has to have some Custom Jewelry. The fact that you have an endless love for jewelry encourages us at Rananjay Exports to work incredibly hard to produce what you really want. To achieve the beauty and precision you need, our artisans and workers toil day and night. One of the most reliable Wholesale Gemstone Jewelry Manufacturers And Suppliers Of Custom Jewelry is Rananjay Export. Do not hesitate to get a special piece of handcrafted jewelry today for yourself and your loved ones from Rananjay Exports.