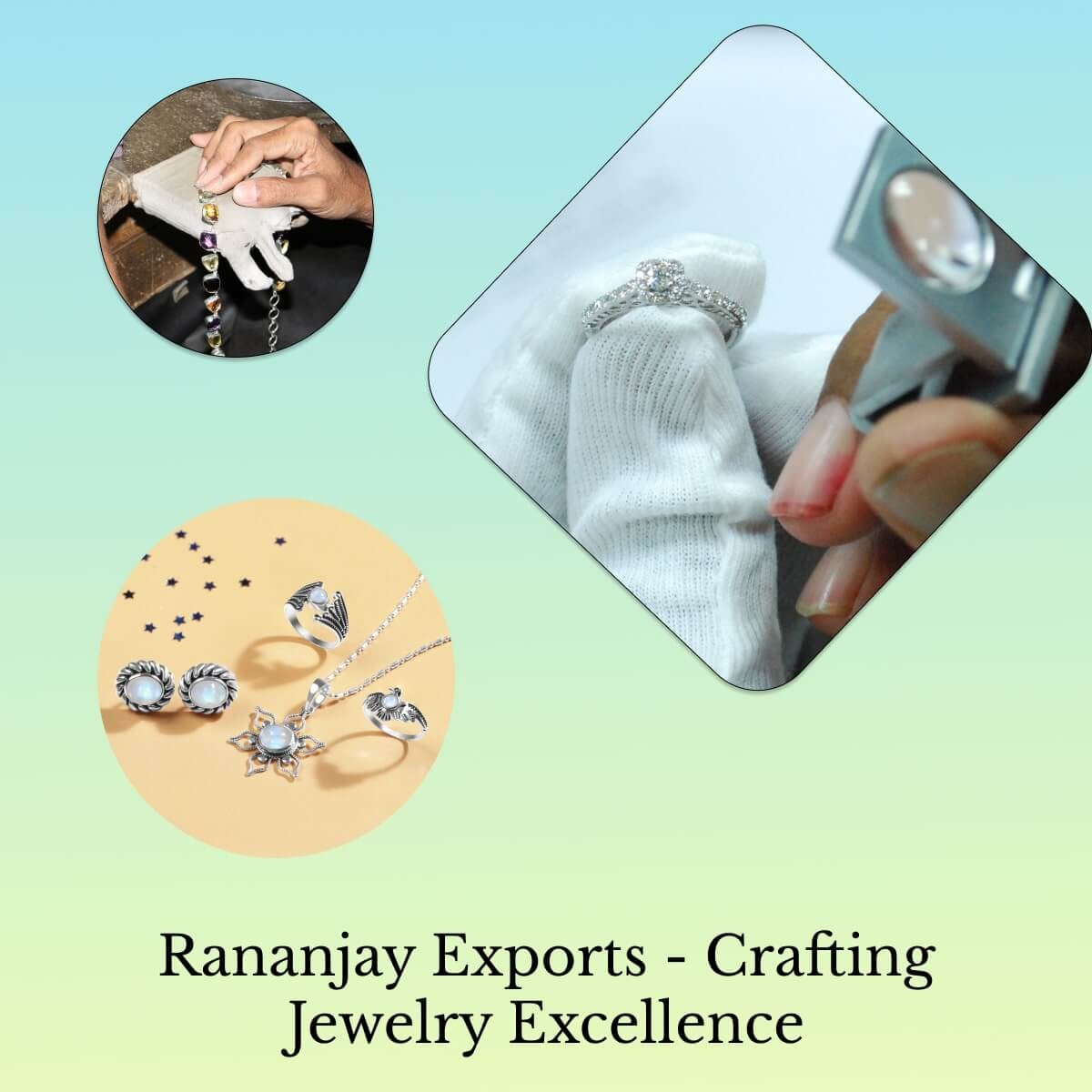 Overview
Unique jewelry is the main focus of Casting Jewelry. Wearing a piece of jewelry that is solely yours and has no other dupes would make you happy. Manufacturers of Custom Jewelry designers regard our specifications highly and embrace your entire look. You thus develop a close emotional connection with the particular jewelry pieces. It's a big financial asset for you as well. Try to have a clear idea of your true desires when making Casting Jewelry for the designer.
Jewelry has long been valued by people, and Custom Jewelry has become more and more common in recent years. Consumers desire individualized products that showcase their individuality, sense of fashion, and cultural background. There are a gazillion alternatives available, ranging from intricate classical patterns to contemporary takes on classic pieces. Adding engravings, birthstones, and other features can further enhance the uniqueness of custom jewelry. Instead of selecting jewelry that is generic, go custom and create a statement that is as distinct as you are.
Casting Jewelry Process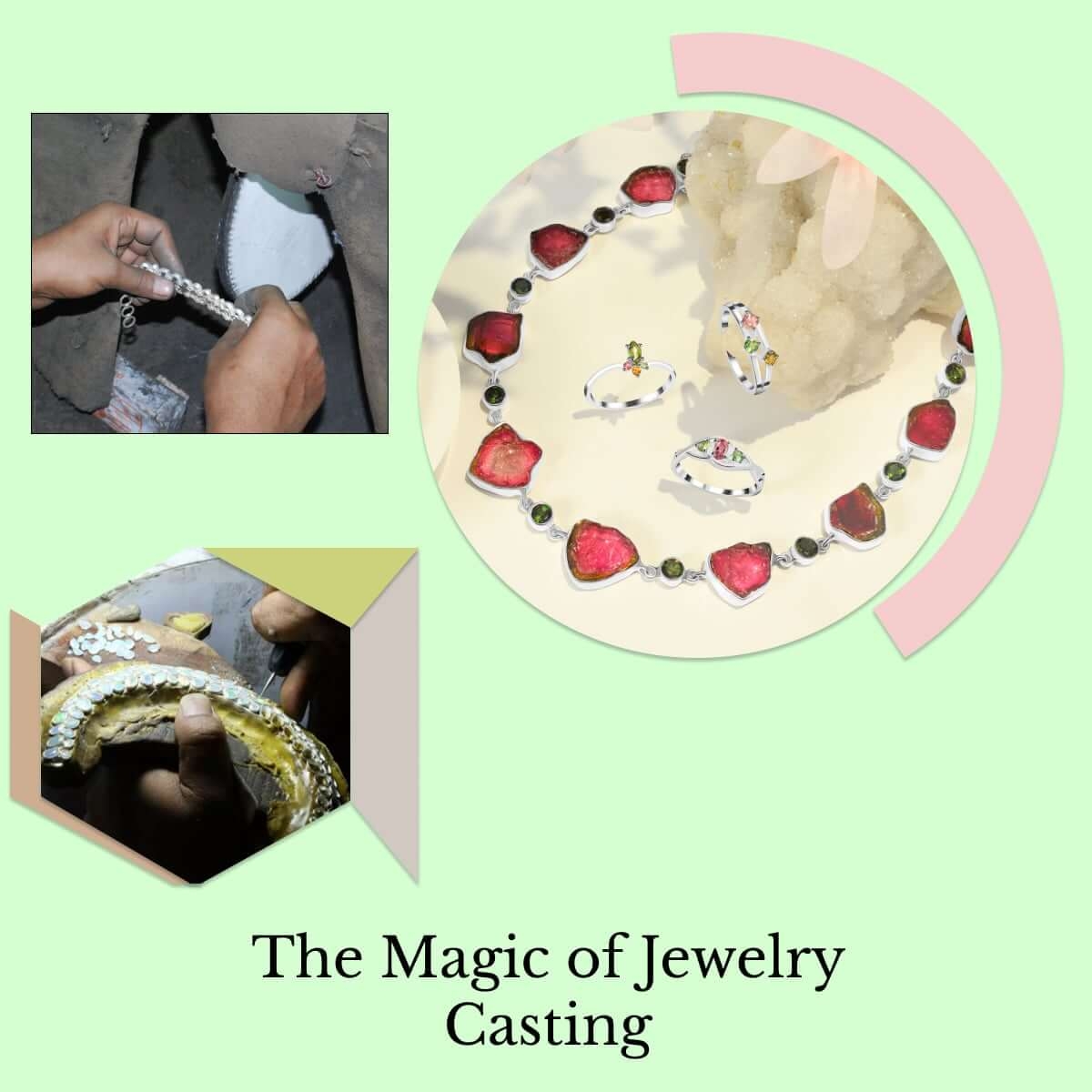 Knowing the Casting Jewelry Process will help you gain a better grasp of casting jewelry, therefore do it before you add a piece of exquisite casting jewelry.It gives a more accurate image of the services offered by the Casting Jewelry Supplier. At Rananjay Export, the following procedures are used to create your casting jewelry.
3D Model
A 3D file must be created before you can use a 3D CAD design program to construct anything. You may be a hobbyist, a working jeweler, an aspiring or seasoned artist, or all three. Before building anything with a 3D CAD design program, a 3D file needs to be made.You may be a hobbyist, an expert jeweler, a beginning or seasoned artist, or all three. There is a manufacturing technique for any object that will satisfy your demand and taste, regardless of who you are.
The process will be the same as for creating Customized Jewelry, and a three-dimensional computer-aided design (CAD) will be created to provide a rough idea of the final product's appearance. It also makes it easier for the jeweler to create a piece of jewelry that suits your preferences. Making a digital model or sketch of the jewelry design you want is the first and most crucial step in making Custom Jewelry.Production cannot begin until a 3D model has been reviewed. 3D models are used to specify functionality.They don't have a beautiful finished look or superior aesthetics.
Wax Printing
After a 3D model is produced, a sample of the final result is shown to you. The entire process takes 48 hours. It is significant because it sets the stage for production in the future. The most recent development in the jewelry sector creates resin-based wax models via 3D printing technology.
Lost Wax Casting
When the authorized wax model is produced, the Casting Jewelry Manufacturer starts the metal casting process. The three-dimensional wax model must be cast in silver or another metal. One of the most popular metals for casting is 925 Sterling Silver. This step mimics completed decorations and gives a better concept of how the jewelry will look. The metal is surrounded by wax, which is melted and replaced with molten metal. The poured metal hardens into the appropriate form for the jewelry.
Assembly
The item undergoes manufacturing following the casting process before being assembled. In the jewelry factory, the ornament construction is currently being developed. Using a file, the casting skin is removed to expose the metal underlying. The jewelry maker must still make further aesthetic adjustments and make sure the regalia can sustain the diamonds, even if the casting procedure turns the decorations into exquisite shapes. Processing can take anywhere from three days to many weeks. The producer of personalised jewelry sets the gemstones after this process is complete, or when the quantity is ready. Further steps, like enamelling or designing, are done after the stone-setting process.
Stone Placement
When creating Gemstone Jewelry, the jewelry manufacturer includes a process for stone setting. The jewelry specialist embellishes the metal piece with the selected jewels. With skill, they set the stone in their mounts. If the object has many stone settings, the jeweler first physically drills the item before starting the setting.Setting each stone individually requires extreme precision and the use of a microscope.
Finalisation of Procedure
When the gemstone is ready, the jewelry goes through a finishing process similar to polishing. Reputable jewelry makers like Rananjay Export utilize high-end polishing tools to give the piece a flawless shine. This imparts the desired sheen to the object.
Engraving
Additional requirements for the customizing processes, including engravings, are part of the polishing processes. The professionals meticulously chisel away details and add their stamp to your piece with the help of precise instruments. At this point, hallmarking and brand engraving are also finished. The Sterling Silver Jewelry is engraved with the 925 hallmark.
Quality Controls
The final and most important step is the quality inspection procedure after your bespoke jewelry is ready. This procedure verifies that everything is correct and according to the specifications provided by the customer and confirms the stone setting. Every jewelry piece at Rananjay Export is put through a final quality examination once it has received the necessary finishing and elaboration.
Rananjay Exports
Jewelry designers at Rananjay provide upscale, personalized pieces that highlight their skill and artistry. The company manufactures exquisite regalia made of brass and 925 Sterling Silver in a state-of-the-art jewelry manufacturing facility. There are many different hues available for these ornaments, including rose gold, oxidized silver, fine silver, and gold. Gems including Rose Quartz, Garnet, Opal, etc. were also created by the company. Every piece we make is a reflection of our knowledge of modern methods, awareness of jewelry trends, and proficiency with metallurgy.
Purchasing from a reputable wholesaler is essential whether you are a retailer or reseller. This is in addition to the importance of choosing a vendor who offers authentic jewelry. In addition to being a trustworthy Manufacturer And Supplier of Wholesale Gemstone Jewelry, Rananjay Export is a dependable company that provides excellent quality. Rananjay Exports can deliver you the precise design, color, and quality of jewelry you want through the Casting Jewelry method.